Reviews about Romanian Friend tours
This is the Romanian Friend travel journal, filled with reviews and memories from people who've visited Romania with our help. Like an open guest-book.
We care very much about our customers' experience when using Romanian Friend's services. That's why we handpick our guide-partners, carefully review all of our tours and help plan your trip just like a trusted travel advisor would. We ask all our customers for reviews to know if they had a great time on our tours and if there's anything that can be improved.
So here are the travel memories and experiences we collected from people who visited Romania and booked tours with Romanian Friend: Jevgenijs S. on 05.05.2018
Trip was quite and nice and interesting. Florin is a great guide, he has shared a lot of interesting information with us, suggested many places and was super hospitable. Totally recommend Florin as a guide, very positive person. Marius from Romanian Friend was very helpful with setting up the tour and making suggestions for our visit - many thanks! Andries Johannes K. on 26.04.2018
Superb tour with a fabulous guide, Tavi. Highly recommend this experience and this was the fourth tour I booked with Romanian Friend -- all of them fantastic! Andries Johannes K. on 24.04.2018
Great guide and very flexible with our requests and bike pace. This is a very good tour to visit the most important sites and attractions in Bucharest in a couple of hours. Biking is easy and safe. Viktoria K. on 24.04.2018
The tour was great. Alex had incredible knowledge about his hometown of Timisoara and delivered in it a fun and easy to understand way. He kept it interesting with little fun bits of information and you could really tell he loves his job. Two hours was barely enough. Also thanks to Romanian Friend for setting up the tour in very little time - on the evening for next morning! MICHAEL L. on 23.04.2018
My tour with Florin was brilliant and I was the only passenger. Florin has a history degree from Cluj University. He is very knowledgeable about Romania and its history and speaks excellent English. Our drive from Cluj to lovely Sighisoara took 2 hours 30. We stopped to see the fortified Saxon church at Biertan, where we also had a coffee. Lunch in the open air in Sighisoara. I found Florin really good company and he is also the safest of drivers. I would unconditionally recommend him to anyone who wants to book a tour from Cluj - thank you Romanian Friend for making my trip so easy to plan! Andries Johannes K. on 23.04.2018
The tour was great with many stories besides eating and the guide Lala was outstanding with so much passion for what she does and Bucharest. What a great experience! David P. on 21.04.2018
The whole experience from booking stage to the tour itself was immensely satisfying. Marius at Romanian Friend immediately replied to all questions and concerns and the tour options he recommended were amazing. Out tour guide, Florin, is described on the RF website as "passionate, optimistic, dedicated and passionate about Romanian culture". This is absolutely true. He was punctual, very fluent in English and very polite. At all times during the day he stayed aware of our needs and wishes and was very flexible to accommodate us. We felt very comfortable, safe and well-cared for at all times of the day. It was evident that he had planned all the small details and despite the hours of driving, he never looked tired. It was impressive that he never even used his mobile. Very difficult to find a better and more professional tour guide! I highly recommend Romanian Fried for all types of tourists of all ages, and look forward to other tours with them in the future! And all of this in addition to the beauty of the places visited in Romania!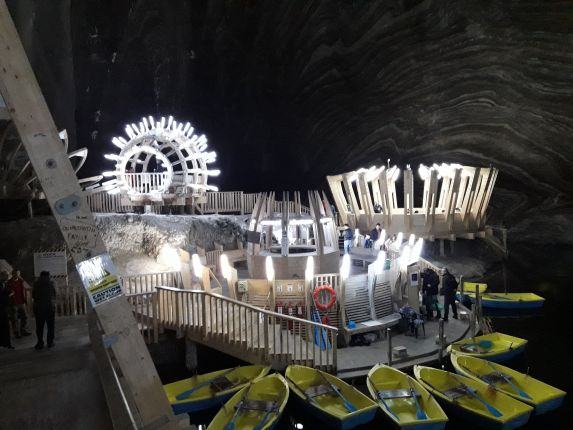 Claudia G. on 18.04.2018
Adela was great and very knowledgeable! We learned so much and had a great day! With help from Romanian Friend we were able to do this tour through a last minute booking. We definitely recommend Adela and Romanian Friend when visiting Romania! Marianne A. on 06.04.2018
I had a very interesting day with Adela visiting villages around Sibiu! She is like an encyclopedia with lots of interesting things to tell me about old and recent history of the area, and could answer all my (many!) questions. Romanian Friend is a very useful site, with lots of info and helpful staff on the chat! A great asset in planning a trip to beautiful Romania!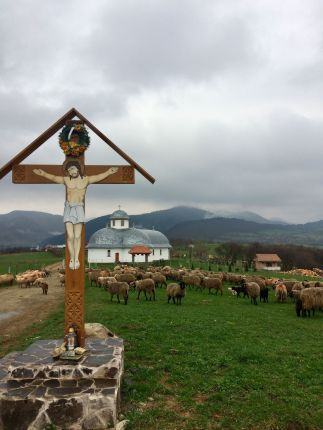 David E. on 03.04.2018
My wife and I had a fantastic time on the bear watching tour from Brasov. We were really pleased to get to see the bears. In the end I think we saw about 7 in total. Simona was a fantastic guide. She is very knowledgeable about the local wildlife and provided us with a lot of information about the local area as well. Romanian Friend made planning our trip much easier and all the more enjoyable, so thank you! Xinyu X. on 03.04.2018
Adela was a wonderful guide! She was punctual and was waiting at my hotel lobby before the scheduled time. She is friendly, knowledgeable and very professional throughout the tour. She gave a detailed tour of Corvin Castle and during our ride she also answered a lot of my questions about Romanian history. I enjoyed my trip very much and highly recommend her! Also thanks to Romanian Friend for helping me plan my trip, answering my questions and connecting me with such a great guide! Simon C. on 28.03.2018
Lovely tour with Romanian Friend and Simona. We saw bears and many wild boars and the tour guide and ranger were very informative and friendly. Highly recommend! Ellis S. on 24.03.2018
I very much enjoyed my day tour to Turda Salt Mines, Rimetea Village and Albu Iulia. I would definitely recommend Florin as a tour guide. He was very friendly and knowledgeable and made the trip flexible and convenient by picking me up from the airport and dropping me back at my hostel. Marius from Romanian Friend was very helpful and responded to my emails about the tour promptly. James F. on 22.03.2018
Romanian Friend was very responsive with answers to our questions and and helpful with our booking. The Food Tasting tour was great. We stopped at 2 rural homes, 1 for dinner and 1 for cheese and wine. Food was very good and it was obvious the cooks were proud of their work. A great experience! James F. on 21.03.2018
Adela was a super guide with tremendous knowledge of Sibiu area and ability to help us understand the history of Transylvania, its architecture and the current economic conditions in Romania. Thank you! Sven D. on 04.03.2018
Appetising mix of local food and nice city stories! We did the Local food tour on a snowy winter morning. Our guide Emma was telling some lightly digestible history about the city, it's about politics and, of course, food. After a nice mixed platter of local delicacies we tried some beer and mici. During the walk we saw some nice hidden gems of Bucharest. Warm wine in a cosy bar made us forget the cold temperatures outside! The Covrigi's (pretzels) filled with chocolate, vanilla or jam were the sweet seal to our fantastic city tour with Emma. A great tour - thanks Romanian Friend!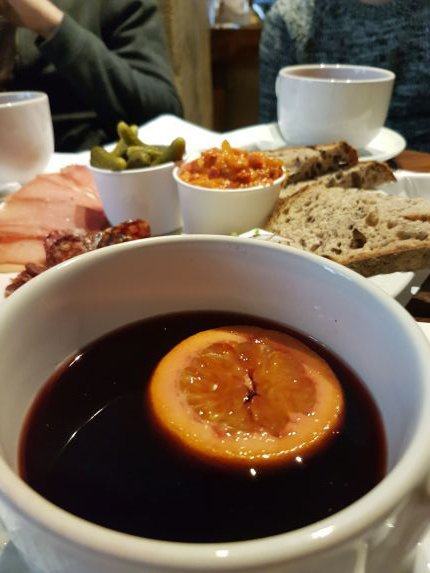 Rob M. on 03.02.2018
We went on the Turda Salt mine, Biertan Fortified Church and Sighisoara tour with our guide Florin. Florin is a passionate historian with a background in mountain rescue. You can tell he truly loves what he does and this shows through in his work. We had a great time and would highly recommend. Romania is a beautiful country with friendly people and I'm very glad we discovered Romanian Friend! Fredrik S. on 02.02.2018
I decided to visit Magura village, and wanted to hire a guide for the day to maximize my chances of getting good images. While doing research for my travels, I came across Romanian Friend where local photographer Vlad offered a photography tour around Brasov. I'm very happy I decided to hire him as he is not just an excellent guide but also a very genuine and easy going person. I had a great time, went to places I wouldn't have found on my own and took some great shots! I highly recommend booking Vlad via Romanian Friend if you're looking for a great time in Transylvania. / Fredrik from Sweden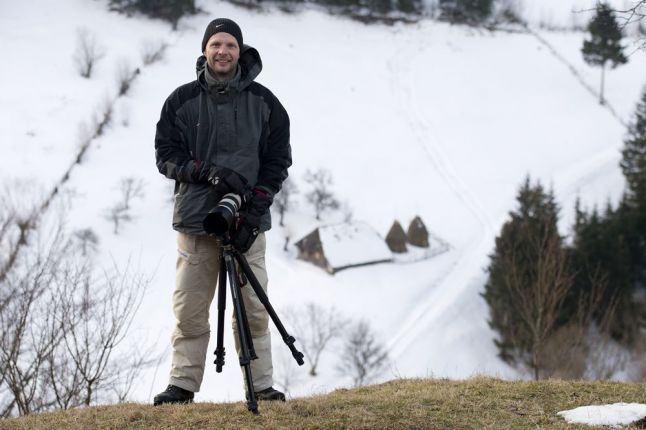 Isabelle H. on 04.01.2018
We very much enjoyed our tour with Florin - he was very nice and well-informed. We not only learnt a lot about the history of the Salt Mine and the Alba Iulia Citadel, but also on Transylvania and its people. I would recommend this tour to everyone who visits Cluj-Napoca. It was a very nice way to learn more about Romania and we also enjoyed to see the countryside. And Romanian Friend website helped me a lot to plan our trip. It gives a nice overview of the most important sights in the region, tours and guides, and we would love to return in the summer, e.g. to go hiking in the Apuseni mountains. Daine L. on 29.12.2017
The trip in Maramures was highly enjoyable and Florin was a great guide! He was very helpful and always went a step further for us, which we are grateful of. He was also very knowledgeable, not just about Romania but also the region and other worldly affairs. We loved conversing with him. I also appreciate the quick responses from Romanian Friend and help with linking us up. Thanks for everything! Davyd H S. on 28.12.2017
Marius - thanks for all your help. Your website was very professional, clear and easy to navigate. You responded to my email quickly and accurately. We loved our Corvin Castle tour and our guide Florin was amazing, fun and very knowledgeable. He arrived on time, energetic and ready to go, being a history major at university, he was a wealth of information about everything. He made us feel comfortable and answered all our questions and had a great sense of humor. He gave ample time to see everything and took us to a great place for lunch with a cool Romanian atmosphere. We would highly recommend Romanian Friend to anyone traveling to Romania or Cluj-Napoca!!!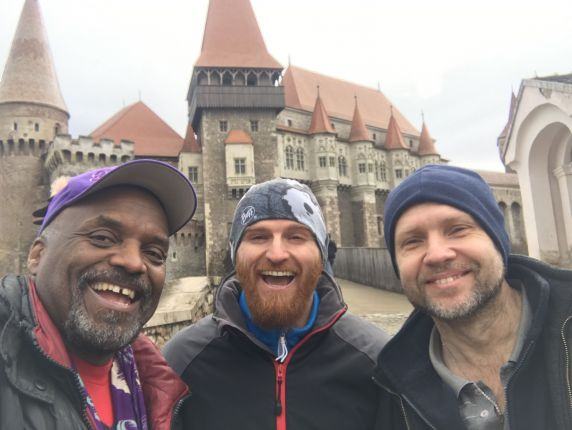 Mo G. on 27.12.2017
Our trip to Sighisoara citadel and Turda Salt mine was a great adventure. Florin's knowledge of history was the highlight of this tour. For a couple of gals from London who love history and facts, he kept us truly entertained. None of this is in the guidebooks. We really did feel we got a true local experience and we are very happy to recommend Romanian Friend tours to anyone wanting a local experience in Romania. And thank you Marius for all the help and suggestions! Mo G. on 26.12.2017
Sergiu was fabulous. And to think this picturesque hiking tour in Apuseni was our second choice! We are really happy that we chose this trip (albeit a little hesitant at the beginning). This was really the experience we were looking for. Away from the hustle and bustle of London. Clean air and a truly local experience. We would never have found this area on our own. The guide was wonderful and tailored the trip to suit us and although he's a true mountaineer, that was never intimidating. We had a lot of laughs and Annette absolutely loved the mud! He even thought of everything including a perfect snack pack. We are very happy to recommend Romanian Friend to anyone wanting a local experience in Romania. I also want to thank you for all the information and help you gave before we left for our trip. And for encouraging us to go hiking in the mountains. Cheers!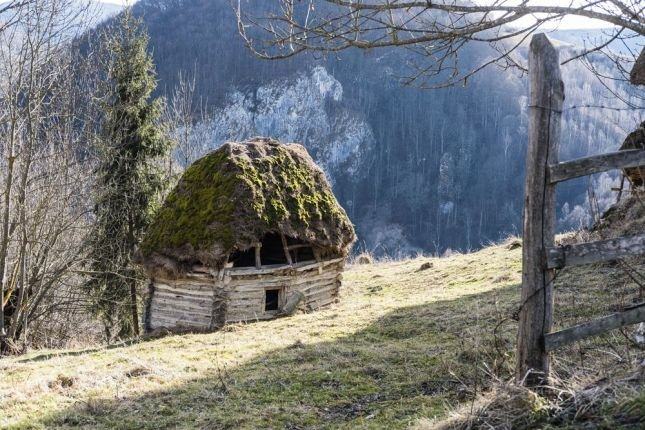 Pip B. on 25.11.2017
Without doubt the most interesting part of my visit to Romania was taking a guided walking tour of Timisoara, and I would strongly recommend Romanian Friend's tour. Marius from Romanian Friend was incredibly helpful overall with planning my trip to Romania, and also in connecting me with the historical encyclopaedia that is Mark-Alex, a local resident and tour guide. During his walking tour I learnt so much about not only Timisoara and Romania, but also Europe's history; and how the city played such a crucial part in that. This extensive and fascinating tour taught me more about European history than I ever learnt in school and Mark-Alex's knowledge and enthusiasm for his home city was just staggering!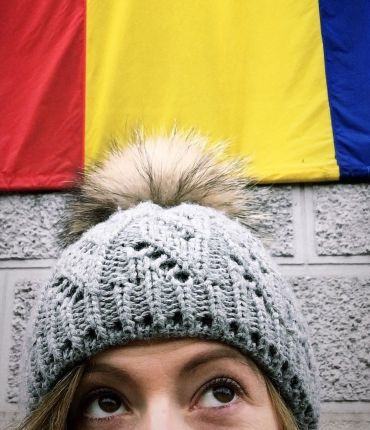 Heini V. on 11.11.2017
We had a day long tour with Ilona, Florin's colleague, who took us on a guided tour of Cluj-Napoca and then to Turda Salt Mine. Her knowledge of the history of Cluj was very impressive, she was great company and we got much more value out of our day in Cluj thanks to her! We would definitely recommend Romanian Friend, all is very professionally handled and we got fast responses to our questions and requests. This was the first time we have had a personal guide, and after this being such a good experience we will use them again, should we return to Romania. Kelly S. on 03.11.2017
I have traveled around Romania twice (once as a single woman and now married) and have never felt as welcome as when I was with Vlad on the photography tour. While I am not a professional photographer by any stretch of the imagination, I truly enjoy seeing the more real side of small town life. And Marius from Romanian Friend replied to my request IMMEDIATELY upon receiving it and within the hour on the SAME DAY I was on a private tour of the most beautiful villages with the most real and generous people, the guide included! If you are looking for a way to get beyond the basic tourist attraction, Romanian Friend is the way to go!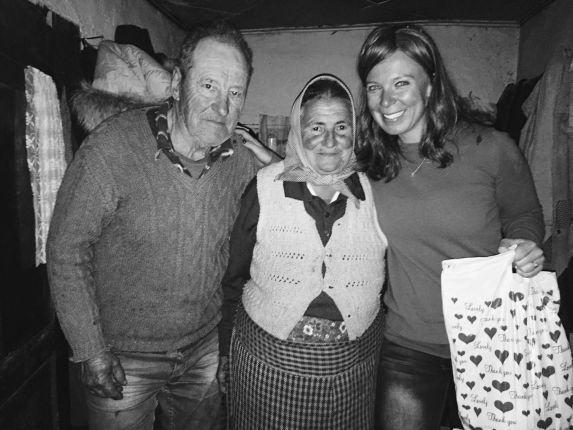 Hans Henrik N. on 25.10.2017
We had a great day driving with Bogdan on a tour to see Transfagarasan Highway. The mountain scenery was spectacular in the autumn colours. Bogdan was an excellent guide during the whole day. Very friendly and knowledgeable, with a good sense of humour and a keen eye for Romanian landscape and photo opportunities. Thanks to Bogdan we came back a lot wiser on Romanian history as well. We can wholeheartedly recommend taking this ride and we will definitely contact Romanian Friend again next time we visit Romania! Emma H. on 24.10.2017
We really enjoyed this tour! It was incredible to see wild bears up so close. We saw 2 grown females and a grown female with her 3 cubs. Simona was really helpful and informative and was able to answer all of our questions. It was an invaluable experience and Romanian Friend were a great company to work with. They were able to accommodate us on very short notice and it was great value for money! Would recommend to anyone! Thanks guys! Heather H. on 23.10.2017
We had a brilliant time Bear Watching, thank you very much. Simona was excellent and did a really good job. We were delighted to actually see five bears and the whole process was done very professionally. Our group of six all felt the same and it was the highlight of our week in Romania. Thank you once for your input and I wouldn't hesitate to recommend you to anyone! yash k. on 16.10.2017
We had a great day with Adela who was helpful, enthusiastic and really awesome as a guide. Everything went well and as planned and we found out a lot about Sibiu area and Transfagarasan, which was the highlight of our trip. Thanks Romanian Friend! Satu V. on 13.10.2017
Great resource for anyone planning to visit Romania! I found it very easy to book through Romanian Friend and the communication was excellent prior to, during and after our trip. The blog post for first-time visitors and Cluj city guide Marius sent us were a nice touch, and we found both very helpful! And the hiking tour with Radu - excellent, beautiful and a unique experience in Romania's Carpathians, also seeing local village life. Would absolutely recommend these guys. Well done! Stefan D. on 16.09.2017
I had a really great hiking tour with Radu – he was very good company and I greatly enjoyed not only the tour itself but also our conversations. What's more, he's very passionate about the outdoors, and was always encouraging yet not pushing during our hike. It was nice to enjoy views from the mountains in remote areas, a welcome change from the cities indeed. In addition, communication with the people from Romanian Friend and Radu was excellent, and I was able to do the trip on very short notice. Definitely can only recommend and thanks for setting it up so easy! Karin V. on 31.08.2017
The horse ridding trip in the Romanian countryside was one of the the highlights of our 10 days in Romania trip. After putting our bag aside, we helped prepare fresh food. Peppers, tomatoes home-grown and home made cheese, some meat and other fresh delicious snacks were served on the big wooden table outside. After that we went for a horse ride for the first time. Mariuka, the host, knew exactly which horse matches our character/personality best and showed us from the beginning how to say hi and make first approaches to build a relationship with the horse. The first ride was amazing in the forest in the middle of the nature! On the second day we had the best coffee brewed with fresh warm milk from the cows. Rares, Mariuka's boyfriend, who was also taking great care of us, joked around with the horses and it was a very nice atmosphere and absolutely stress-less. If you go there in expectation of a hourly time schedule, you will be see that you have to be flexible - it is all more or less spontaneous. But in any case it was a wonderful experience and I would go there anytime again!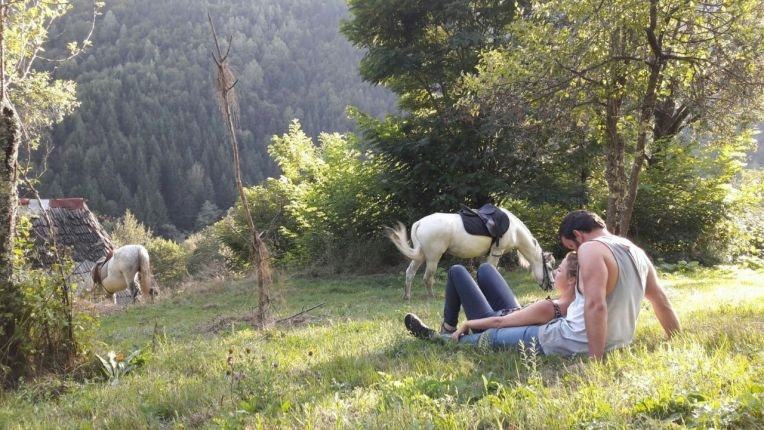 Rie A. on 29.08.2017
I really thank you, my Romanian Friend! You have made my stay in Romania special memory. Romania has impressively beautiful nature and villages. I wanted to see real Romania and Iulia granted my wish :) Even horse ride came true while staying at a rural farm in Transylvania! I came from Tokyo- crowded, sleepless, the largest city in Japan. The life felt very different when visiting traditional Romanian villages. It felt calm, delightful, simple, traditional, happy.... :) that's what I wanted to see long time! Without you, my trip to Romania wouldn't be very different from the trip to other European countries. I fell in love with authentic Romania and will be back for sure. Murtumescu!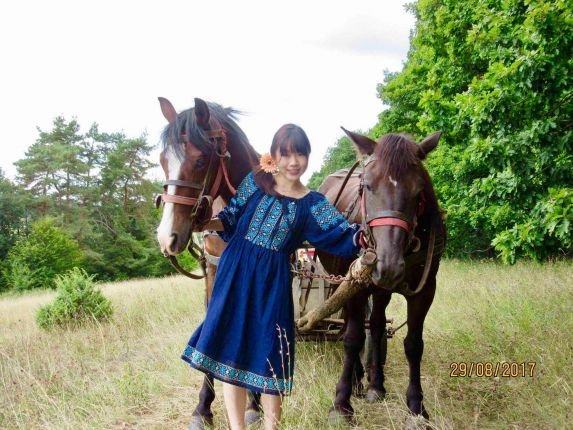 Amy M. on 20.08.2017
We really enjoyed the bear watching experience in Brasov! Simona was a knowledgeable and friendly guide, the short walk to the bear hide was really beautiful and we had a really great view of the bears from the cabin. We would definitely recommend this tour to others visiting the Brasov area! We also found the Romanian Friend website really helpful in general for our trip to Romania, particularly the city travel guides which gave us lots of useful tips on what to see and where to go.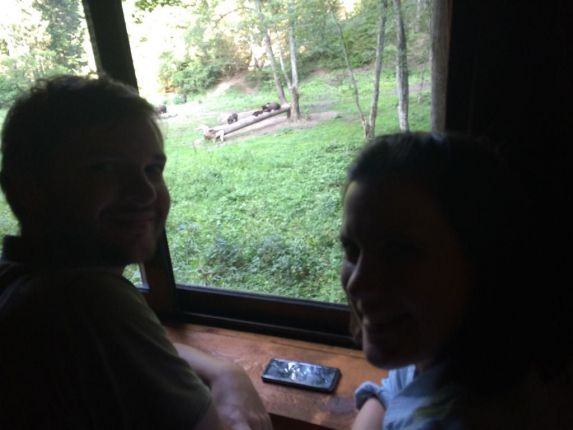 Emilie E. on 17.08.2017
From Timisoara we went on two beautiful hikes off the beaten path with Flavia: on one day trip we visited Danube Gorges and King Decebal Statue and on the second we went on a hiking tour to Valea Cernei National Park. Among many highlights we can mention walking through a cave filled with bats, drinking homemade plumb liquor with locals and walking through the gorges. Flavia is very knowledgeable about the whole area, and she was able to change plans and customize the tour on the spot to match our preferences. Moreover, Flavia is a really cool person and we had a lot of fun doing the hikes with her. Thanks to Romanian Friend for setting up a nice and easy to use website and providing the right contact, and thank you Flavia for an amazing experience!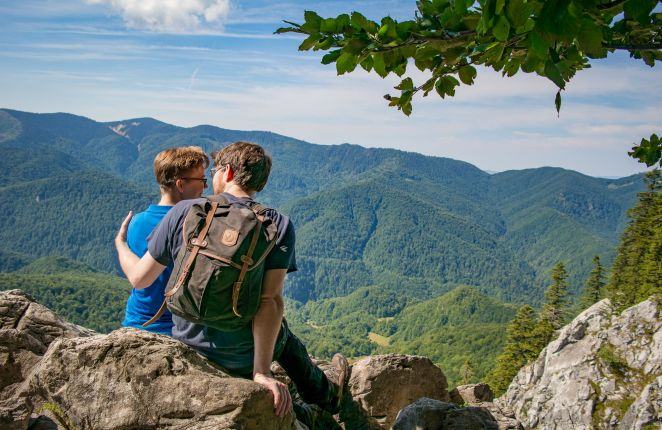 Carole J. on 17.08.2017
I can honestly say that this was one of the best day trips I have taken so far. My guide Bogdan was very knowledgeable, polite and easy to get along with. I had a lot of fun, learned a lot about Romania and saw a lot of great things. I can't complain about anything. Still can't decide which is more beautiful: Transfagarasan or Vidraru Lake. I'd like to visit more of your beautiful country in the future, thank you Romanian Friend :) Andrea W. on 28.07.2017
Romanian Friend made it possible to book a tour in Bukarest for me and my two oscillating kids with only a few hours short notice! So we had a great time with our guide Elena to the important points of Communist Walking Tour of Bucharest in Bukarest! She shared all her accumulated background knowledge about the revolution in 1989 and the former communistic regime and answered patiently all our questions. Our tour through Bukarest was much longer than planned because of the interesting facts she told us. Thanks for supporting us in such an uncomplicated way! Nion S. on 16.07.2017
The Bucharest Street Food Tour in Local Markets was very nice and I enjoy it a lot!! I have to say it would be difficult for people not to enjoy this tour because you the food is great and with lots of alcohol. And the first beer started at 11:30!! The guide was also very nice and after we finished he sent us an email about all suggestions and tips we asked. Not only that people in the group were also very nice. Thank you!! Douglas R. on 09.07.2017
My recent 2-day tour visiting Maramures region with Florin was spectacular. Florin's knowledge is boundless, his enthusiasm contagious and his well-planned itinerary excellent. The Maramures region is packed with wonderful scenery, wondrous wooden churches and a center for maintaining century's old traditional lifestyles. The staff at Romanian Friend couldn't have been more helpful or courteous. The entire experience was A+ and I can highly recommend joining Florin for a trip through Maramures. Oana P. on 31.05.2017
We had a fantastic day with Florin - he is an ideal guide, super friendly and welcoming, very knowledgeable, and passionate about Transylvania and its history! The salt mine is really something else. We had been looking forward to the installations inside but the really amazing thing is the mine itself. Alba Iulia is an extraordinary piece of work, and Florin could point out to us a multitude of details. All topped off by a drive back to Cluj through beautiful scenery. We hope to be back in Romania again and use Romanian Friend to find another great trip and guide!