3-Day Transylvania Tour: Cities, Sights & Local Life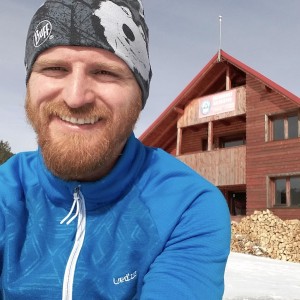 With: Florin

60
Transylvania is a place of timeless villages, of medieval castles and towns, of picturesque hills dotted with haystacks, of mysterious wilderness! Friendly locals will cook meals for you with home-grown products while sharing folk stories and their culture. On this tour you will visit Transylvania's top attractions and experience everything that makes this region so beautiful and charming!
---
What you need to know about this Transylvania tour from Cluj-Napoca:

A 3-day private trip starting from Cluj-Napoca to visit major attractions and discover the authentic charm of Transylvania!
Included: full-time private guide, all transport costs in a modern van, 2 nights accommodation with breakfast, entrance fees in standard itinerary, and water in the car. Not included: other meals and entrance fees if itinerary is changed
Visit the famous cities of Transylvania: Brasov, Sibiu and Sighisoara Citadel and get a guided tour of their most important landmarks!
Standard itinerary includes Viscri village, Bran Castle, Transfagarasan Road, Alba Iulia Citadel and Turda Salt Mine
Itinerary can be changed to include Biertan Church, Rasnov Citadel, Libearty Bear Sanctuary and Corvin Castle. Tour can be extended with an extra night in Brasov so itinerary will be more relaxed and you can visit more places!
After your booking is confirmed, we can decide the itinerary based on your preferences or adapt on the spot. Please book in advance so I'm free :)

Additional information

Entrance fees NOT included:
- Libearty Bear Sanctuary ~15 Euro/pers
- Rasnov Citadel - 5 Euro/person
- Transfagarasan cable car - 12 Euro/person (needs to be paid anytime EXCEPT for July-Oct when the road is open for driving)
- Corvin Castle ~10 Euro/person
- Peles Castle (if tour is extended with 1 night in Brasov)

30% deposit required when booking.

Medium cancelation policy - cancel with 7 days in advance before the tour to get a full refund.
---
Moments to expect in the Transylvania tour from Cluj:
Day 1: Sighisoara Citadel, Viscri village & Brasov

We start our tour by driving through the beautiful hills of Transylvania to Sighisoara Citadel. Fortified in the 15th-century, this is the best-preserved and still inhabited citadel in Europe, now part of UNESCO heritage! We'll see its defense towers, cobbled streets, medieval townhouses, ornate churches and birthplace of Vlad the Impaler (the inspiration for Dracula).
Next, we drive to the village of Viscri, the most famous of the UNESCO Saxon villages where Prince Charles of the UK bought a house! We explore the village, visit its fortified church before enjoying a traditional lunch in a charming village house.
Finally, we drive to Brasov and visit Old Town landmarks such as Council Square, the Black Church before settling into a nice 3* hotel in the city centre.

Optional for Day 1: the Fortified Church of Biertan & Richis village

Instead of visiting the village of Viscri, we can go to the village of Biertan to visit the most beautiful and impressive Saxxon fortified church in Transylvania, also part of UNESCO heritage. There are many stories and legends about it, including how the local priest dealt with couples who wanted to divorce!
We enjoy a traditional lunch in a family-owned village house in the village of Richis which also serves great homemade wine!

Day 2: Bran (Dracula) Castle, Transfagarasan Road & Sibiu

After a filling breakfast, we visit Bran Castle, the #1 tourist attraction in Romania also known as Dracula Castle. I'll tell you the real story of this impressive 14th-century fortress and if there's any connection to Dracula!
Next, we drive on the famous Transfagarasan Road but only in July-Sept; outside this period we take the cable car right above it. The views of Balea Lake, Fagaras Mts and Transylvania from 2,300m are simply breathtaking!
Finally, we drive to Sibiu, well known for its cultural events and gastronomy. We go for an evening tour of the city's main squares and sights and look for houses 'with eyes'!

Optional for Day 2: Libearty Bear Sanctuary & Rasnov Citadel

Instead of Transfagarasan Highway, we can visit 2 other sights in the Brasov area. Libearty Bear Sanctuary is home to over 100 brown bears rescued from captivity in poor or abusive conditions (e.g. circuses) or abandoned. They are now happy, you can see them play and learn about their lives!
Next, we go visit the impressive Rasnov Fortress perched on top of a mountain with a perfect defensive position that has never been conquered by the Ottomans! The fortress is well-preserved and has spectacular views of the entire area!

Day 3: Alba Carolina Citadel, Turda Salt Mine & return to Cluj-Napoca

After our breakfast, we take to the roads again and travel to Alba Iulia to visit Alba Carolina Citadel, the largest in Romania. Dating from Roman times, this Vauban citadel was the spiritual capital and birthplace of modern-day Romania in 1918.
Then we drive another 1 hour to Turda Salt Mine, a 2,000-year-old mine with huge grottos at more than 110m below ground - now beautifully decorated with lights and turned into an impressive amusement park! There's even an underground lake with boats that can be rented. And did you know that breathing salty air is healthy for your lungs? That's why we'll spend a couple of hours here :)

Optional for Day 3: Corvin (Hunyade) Castle

We can replace Alba Iulia Citadel or Turda Salt Mine with a visit to Corvin Castle in Hunedoara. This 14th-century Gothic-meets-Renaissance fortress was the residence and seat of power for Transylvania's medieval kings - so there is a lot of history and legends here! The castle is well preserved and we'll roam through the Knight's Hall, the Diet Hall, the torture chamber and many others. We'll not finish the castle tour before I will tell you the legend of the castle's 25m deep fountain or why its symbol, the raven, has a golden ring in its beak!

Optional: extra night in Brasov, Peles Castle & others

If you want to see more from Transylvania or visit all the sights possible on this tour at a slower pace, I recommend we stay one extra night in Brasov. This way we can go visit Peles Castle in Sinaia, the Summer residence of the Romanian royal family. Built in the late 1800s using state of the art technology for those times, the castle is spectacular both on the outside as well as on the inside, truly worthy of a royal residence!
We can also go for a light hiking trip, or take the cable car on the Tampa mountain.
Cancelation & refund policy
Medium
Sends us or the guide an email 3 days before the tour informing us you can't make it and you'll get a full refund of your payment, no questions asked.
Location details
Starting point:

Cluj-Napoca

Nearest airport:

Cluj-Napoca Avram Iancu Airport

Nearest train station:

Cluj-Napoca

Landscape:

Cities, countryside, hills
Reviews from travellers Christopher K. on 02.12.2022
The tour experience, and our tour guide Florin exceeded my expectations. Florin was truly a fountain of knowledge; able to provide historical context for each of our stops (4 cities and 3 castles) which really brought the entire trip to life. Thank you Florin for giving us a tour of your beautiful country - unforgettable.
Other tours nearby
Start from: Cobor or Brasov
Subscribe to our Romanian quarterly magazine
4 times a year we prepare a newsletter with local stories, places and our special insights about Romanian culture and local life that will inspire you to visit our country and have an authentic local experience. Would you like to get it?