Complete Bucharest Communism Tour: Palace of Parliament & Ceausescu's Home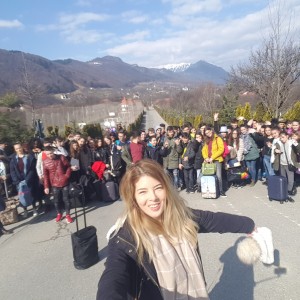 With: Alina

6
One cannot speak of Romanian history without mentioning the 42 years of communist regime that deeply changed Romanian society and much of Bucharest's landscape. Join me on this guided tour to see major communist landmarks and sights, visit the massive Palace of Parliament and learn more about the regime, Ceausescu's private life and the violent revolution that overthrew him in 1989.
---
What you need to know about this Complete Bucharest Communism Tour

This is the complete & essential tour of Bucharest's communist history and most representative landmarks. Duration: 3-4 hours
Included: transport by car/minivan in the city, guidance, entrance fees to Parliament Palace and Ceausescu's House (total of 20€); not included: lunch
Tour inside the Palace of Parliament: we will see either the House of Deputies OR the Senate House, depending on availability
Visit the inside of Nicolae Ceausescu's private house (Vila Primaverii) and see the luxurious lifestyle of the former communist dictator [CLOSED on Monday]
Panoramic tour of Bucharest by car taking you to see the major landmarks of the communist period. We will make 3 stops where I will give you Romanian history lessons :)
Please check the 'additional info' section (the sliders in the upper corner of this section)

Additional information

The Parliament tour lasts 45 min - 1 hour; we will only see one of the 2 chambers, depending on their availability on the day of tour, visiting hours and your preference. Exact details will be confirmed 1 day before.

The Palace of Parliament underground parking and tunnels can also be visited but is not included in the standard itinerary of this tour. For an extended or custom tour of the Palace of Parliament, please contact us.

VERY IMPORTANT - you MUST have a valid ID (national or passport) on you for this tour.

On Mondays Ceausescu's House is CLOSED. We can do a panoramic tour of Bucharest instead or a shorter tour only to the Parliament.

Pick-up & drop-off from your hotel or other central areas. Bring a bottle of water with you.
---
Moments to expect during the Complete Bucharest Communism Tour
How the communists transformed Bucharest

Our tour starts with a brief history lesson about Romania's communist past and the notorious dictator Nicolae Ceausescu and his wife, Elena. As we go sightseeing through the most important landmarks and major boulevards in Bucharest, you will learn about city's history and how the communist regime demolished and transformed large parts of it to match their architectural plans.

Special tour inside the Palace of Parliament!

Ceausescu's legacy is Bucharest's most famous building: the Parliament Palace (or House of People by its communist name). It is Europe's biggest building and the world's second biggest! You will see its richly decorated interiors in parts not available on the standard Parliament tour and one of the rooms where the Romanian Parliament meets.

Tour Ceausescu's private home & life

Next, you will visit the private residence of Nicolae and Elena Ceausescu and their 3 children, their home for 25 years. You will find out what kind of man Ceausescu was in his private life – his hobbies, routine or art collections. A unique insight into the dictator's private luxurious life - in contrast with how his people queued for food and other things necessary for daily life.

The Romanian Revolution of 1989

The revolution that overthrew the communist regime and lead to Ceausescu's execution started in December 1989. A crucial moment in Romanian history and, unfortunately, the most violent revolution in Europe: almost 1,200 people lost their lives across the country. Learn how it all started, what happened on the streets of Bucharest and how the city remembers its past.
Cancelation & refund policy
Easy
Sends us or the guide an email 24h before the tour informing us you can't make it and you'll get a full refund of your payment, no questions asked.
Location details
Starting point:

Bucharest

Nearest airport:

Bucharest International Henri Coanda Airport

Nearest train station:

North Train Station

Landscape:

urban
Reviews from travellers Robert M. on 18.11.2021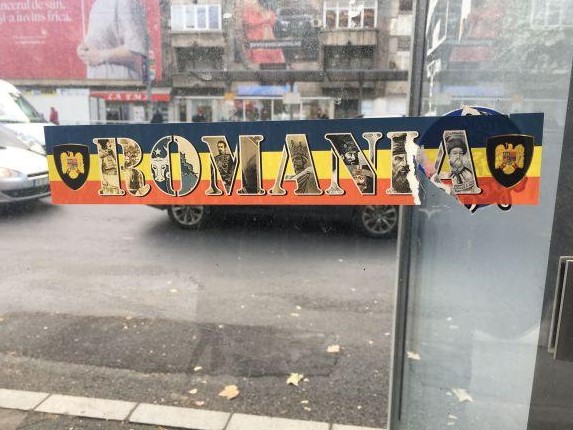 Booking the trip was simple and communication around pick ups et. was very good. Guide was punctual and very informative around the subject and also about points of interest in Bucharest and Romanian life in general.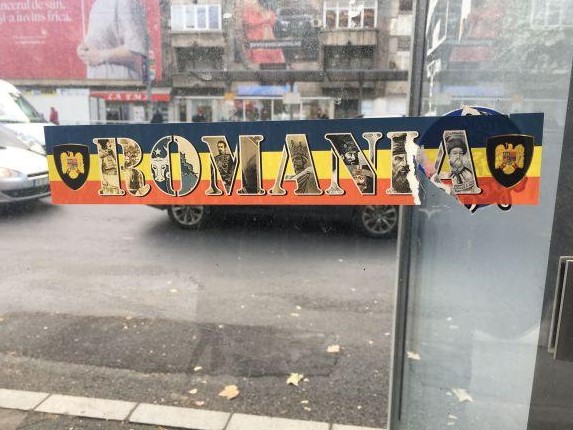 Christopher H. on 12.08.2021
Great tour! My guide was very knowledgeable and I was amazed at some of the history covered. Very interesting places and history. Otherwise I would just look at stuff. Thanks! Hans-Martin S. on 10.08.2021
Immer sehr pünktlich, wirklich gebildete Guides, kein 08/50 gelaier. Preisleistung past. Eine Buchung hier lohnt. Danke! Denis W. on 03.04.2019
Unfortunately the Parliament was closed to visitors but the visit to Ceausescu's home was incredible! Alina is. Wonderful guide and her command of english is remarkable. We will be heading back to Bucharest and may book another adventure through Romanian Friend! Thanks, Denis Michael H. on 25.05.2018
Interesting tour with great value for money, would recommend it. Guide friendly and informative. Booking process on Romanian Friend efficient and communication very good. Thanks!
Other tours nearby
Start from: Lipscani street
Subscribe to our Romanian quarterly magazine
4 times a year we prepare a newsletter with local stories, places and our special insights about Romanian culture and local life that will inspire you to visit our country and have an authentic local experience. Would you like to get it?