Corvin (Hunyadi) Castle Tours
Corvin Castle (also known as Hunyadi Castle) is a superb piece of Gothic-Reinassance architecture embodied in a medieval fortress-residence that belonged to a medieval ruling dynasty in Transylvania in the 15-16 Century. Located in the city of Hunedoara, Deva county, the castle is imposing, truly inspiring and representative of times long gone.
Tours to Corvin Castle are available from Sibiu and Timisoara - see our picks below:
---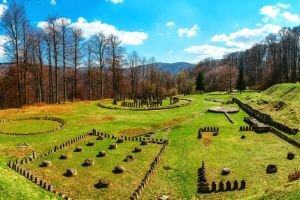 Start from: Timisoara
1-day
ancient history
UNESCO
Densus Church
'must see' sights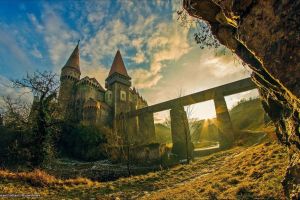 Start from: Cluj-Napoca
medieval
Romanian history
landscapes
'must see' sights
full day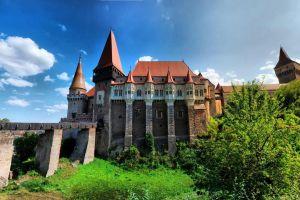 Start from: Sibiu
medieval history
must-see sights
tour extension
Romanian landscapes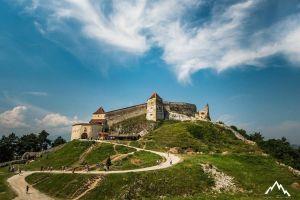 Start from: Cluj-Napoca
top attractions
flexible itinerary
castles
local life
history
---
Reviews about Corvin (Hunyadi) Castle Tours Christopher K. on 02.12.2022
The tour experience, and our tour guide Florin exceeded my expectations. Florin was truly a fountain of knowledge; able to provide historical context for each of our stops (4 cities and 3 castles) which really brought the entire trip to life. Thank you Florin for giving us a tour of your beautiful country - unforgettable. Caitlin R. on 22.07.2022
Great tour - friendly, knowledgable guide and the castle and fortress were really interesting and beautiful to see. Adam H. on 19.06.2022
Adela was a great guide and this tour was an excellent way to learn about Romanian history. I enjoyed getting to know her and she was very helpful. Sarah O. on 28.05.2022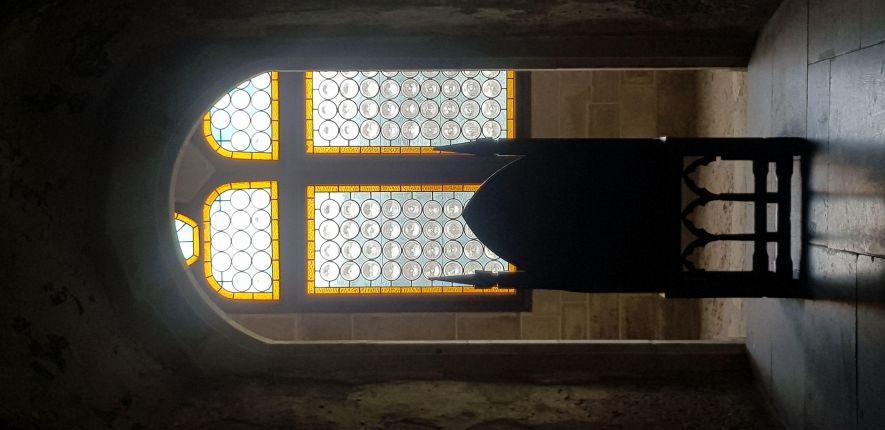 We loved the day trip! It was fascinating learning about Romanian history, the castle was beautiful and Alba Iulia really interesting. Florin was a very engaging, knowledgeable and personable guide and he really brought history to life for us.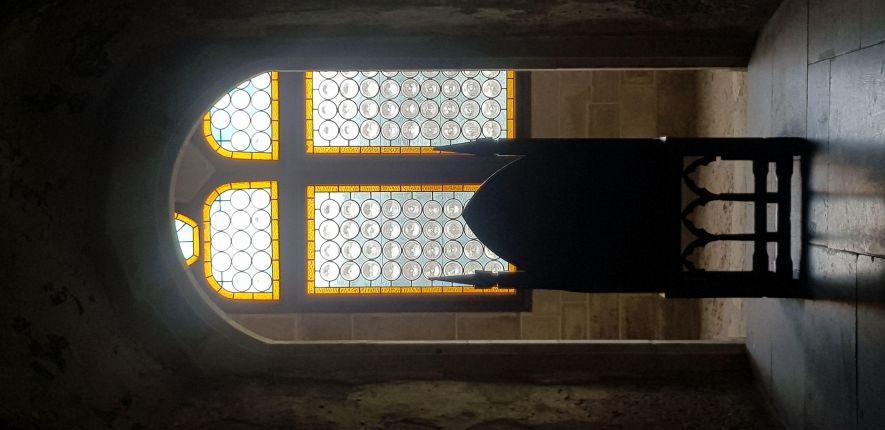 ---
Corvin (Hunaydi) Castle


This medieval castle, a fine example of Gothic art in Romania, was deemed by Huffington Post as "one of the ten most fairy tale like constructions of this kind in the world". We also included the castle in our list of best places to see in Transylvania - read the full article! You can book a day tour to Corvin Castle starting from Cluj-Napoca, Sibiu or Timisoara.
Corvin Castle was build in the 15th century by ruler Iancu de Hunedoara and has as symbol a raven (Latin, Corvus) with a golden ring in his beak.
This symbol is surrounded by mystery and legend - it is said that Iancu de Hunedoara was actually the illegitimate son of Sigismund of Luxemburg, king of Hungary and a beautiful local woman named Elisabeth. To protect Elisabeth from shame, Sigismund offered her as husband one of his knights, together with a golden ring which she should pass on to her son, to be recognized by the king later on at court. After some time, during a visit at court, a raven stole the golden ring and the young Iancu hit the raven in the heart with an arrow and recovered the ring and since then, the raven with the golden ring became the symbol of the Hunedoara family.
Iancu de Hunedoara is also the one that stopped Turkish invaders at Belgrade on their quest through the Balkan to Europe, after having conquered Constantinolopes in 1456 - through a decision of the Vatican, the Catholic church rings the bells mid-day to honour this victory.
Over the years, the castle has suffered various alterations ordered by each of its rulers, by adding towers, designing new chambers and honorary rooms. Today, the castle has a total of 42 rooms, two terraces, two bridges and a constructed surface of 7000 m2.
The most representative rooms turned into museum are The Golden Room, The Rulers Room, The Knight's Room, where the visitors can admire archaeological end ethnographic collections, decorative art and old books.
Similar to other castles in Romania, Corvin Castle also has a link to the famous Vlad the Impaler, the ruler that inspired Bram Stoker for his famous novel Dracula - while not proved, it is said that Vlad the Impaler was imprisoned in the castle's dungeons for a very long time, a period which made him insane and led to him becoming the fierce ruler who would punish his enemies by impaling them.
Apart from a walk over the castle's drawbridge and exploring the insides, visitors can also experience the European Film Festival or the Opera Nights housed by the castle during summer.
On a Corvin Castle day trip our knowledgeable guide will tell you many legends. One great example is the legend of the well in the exterior court. It is said that it was dug by three Turkish prisoners kept there by Iancu de Hunedoara. Iancu had promised them that, should they finish digging the well, they could go free. Hopeful, the Turks started digging through the stone and it took them 15 years to dig 28 meters deep well. However, during this time, Iancu de Hunedoara had passed away and his Hungarian wife, Elisabeth Szilagi, refused to honor his promise. The prisoners' dying wish was to leave behind an inscription, which can still be seen in old Arabic letters, carved into the well walls: "You have water, but you do not have a heart". This reproachful message was aimed directly at Elisabeth.
For visitation purposes and in order to make tourists better grasp the realities of castle life throughout the centuries, some representations are made with dummies. Please note that upon entering the castle, the first two rooms to be visited at the base of the Tower, just before you reach the courtyard, are the Torture Room and the Prison. Although the sights are not gory, some of these representations might be scary and, if you are not warned, they may come as a surprise. You might want to skip them if you are accompanied by small children.
This is a great place to visit during the week, to avoid the weekend crowds. Hunedoara is a major tourist destination for people in the county or in the neighboring counties, so there will be a lot of people there on day trips. Although the castle is large, avoiding crowds remains a good idea when travelling in the post-Covid era. Tickets cost 36 RON (approx 7 Euro) with seniors and children getting disccounts. Online tickets have a processing fee of 10%.
Find more info about visiting the castle on its official website.
Nearest airport: Cluj-Napoca, Sibiu, Timisoara