Bucharest Street Food Tour: Farmers' Markets & Hidden Streets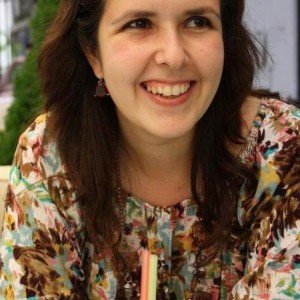 With: Anita

30
From the heart of the city to the tastes of the countryside, this tour will take you on a historic, urban and culinary adventure through the many faces (and tastes) of Bucharest! Go off-the-beaten path through old streets and communist neighbourhoods of Bucharest to sample peasant platters, street food and drinks that define Romanian cuisine. And a farmers' market for a complete cultural shock!
---
What you need to know about this Bucharest Street & Local Food tour:

A guided group walking tour of Bucharest starting at 10:00 am daily; duration: 4,5 hours
Included: guide and food samples: a 'peasant platter', street snack, a dish of 'mici', a platter of local cheeses, 1 Wallachian doughnut, 3 beers (or drinks), and a shot of traditional Romanian drink
We will walk through less-explored neighbourhoods of Bucharest, exploring Belle Epoque, interwar and communist-inspired areas
You will enjoy 5 food tastings of traditional Romanian dishes, products, street food and drinks, so expect a full stomach and we recommend you skip breakfast!
Visit the biggest farmers' food market in Bucharest where locals sell fresh products and many others: Obor Market. Have cash (Lei) on you if you want to buy something
Take a tram ride and see real local life and the many faces of Bucharest while travelling through its neighbourhoods - a unique experience!

Additional information

Exclusions: Additional food and drinks, souvenirs and personal shopping from the market, tips/gratuities for your guide

Please wear comfortable walking shoes.

Tour can be done in private mode for an extra cost of 25 Euro.

Full payment required when booking.

To get a refund you need to cancel 3 days before the tour date.
---
Moments to expect during this Bucharest Street & Local Food tour:
Old neighbourhoods & peasant' platter

We start our walk and head into one of the oldest parts of Bucharest. With old townhouses from Belle Epoque times and interwar period, you will see a quiet and charming neighbourhood with narrow streets and lots of history. We stop in a secret garden to taste a Romanian 'peasant platter' with cheese, cured meats, fresh vegetables homemade bread and a local craft beer.

Merchant and Jewish neighbourhood & street food

Next, we venture deeper into the hidden streets of Bucharest to a quarter where old and rich Armenian and Jewish merchants lived. You will see houses with a spectacular variety of architectural styles from Western Europe, the Balkans, Neo-Romanian or Ottoman inspiration. We make another stop at a street pastry shop to try some street food

Communist-inspired Bucharest & Food market

We hop on the tram for a ride through communist-inspired quarters where you will see typical housing projects and real local life. We make our way to Obor Food Market where local farmers sell their products and sample another platter of local cheese and vegetables. But first - a shot of palinca!

'Mici' and street food dessert

After we browse through the food market, experience an explosion of colour, noise, sights and local people, we make our final food stop for a dish of 'mici' - adapted Romanian version of kebab: char grilled minced meat served with bread, mustard and a glass of bear. Our favourite dish! We finish off with a sweet doughnut and you will not be hungry for the rest of the day.
Cancelation & refund policy
Medium
Sends us or the guide an email 3 days before the tour informing us you can't make it and you'll get a full refund of your payment, no questions asked.
Location details
Starting point:

University Square

Nearest airport:

Bucharest Henri Coanda International Airport

Nearest train station:

Bucharest North Railway Station

Landscape:

Urban
Reviews from travellers Sarah J. on 10.11.2023
**A cultural insight into history, neighbourhoods and food with a well-informed and personable guide** Bogdan met us outside the National Theatre with snacks and talked us through the relevant history of Bucharest and Romania which we needed for context of our visit through inner-city neighbourhoods and then onto a delightful, low-key restaurant for a platter of local foods. We then caught the tram to the food market where Bogdan talked us through the various produce/provenance and bought fresh fruits/dessert to accompany our last stop at a super-popular sausage/meat stand next to the market. We sat down and enjoyed the sausages/fruit/baclava and local beer. Before catching the tram back, Bogdan bought delicious doughnuts. All highly recommended! Thank you Bogdan! Adam B. on 09.10.2020
We really enjoyed our time with Anita, it combined my 2 favorite things, history and food. Anita was very generous with her time and made stops based on our interests. We had wonderful conversations and I'd highly recommend this tour. It allowed us to see sides of Bucharest tourists would not likely encounter on their own. Alison O. on 28.07.2023
Anita's colleague, Bogdan is a wonderful guide through the markets of Bucharest. We had a really great time and sampled some wonderful food. He happily answered all of our questions and we had so much fun just chatting with him. He was a great guide through the markets, and showed us a few other places in the old town that we hadn't seen before. If we return to Bucharest, we will request Bogdan again. Analise M. on 10.07.2023
Loved this tour. Was very easy to book. Interesting information given by Bogdan. Good food and great company. Eanna D. on 28.05.2023
It's a fantastic tour, Andreea is very knowledgeable and enthusiastic about Romanian history and culture. We got local insight as we went through old and new districts. The highlight was Obor Market and skipping the BBQ queue to sample the wonderful Romanian dish 'mici' washed down with tasty local beer. I highly recommend this tour. Des G. on 28.05.2023
I would highly recommend this tour, definitely worth doing to see and understand Romanian culture attitude and history. Mary F. on 06.12.2022
My sister and I shared a delightful day with Elena exploring the Obor Market and other locally known food stops. Elena was knowledgeable about the history of the areas we encountered. She was friendly and welcoming. I am in Bucharest another week and plan to take my husband to all the places Elena introduced me to because they were so good! Susan D. on 29.06.2022
I had a wonderful tour with Elena. She was very knowledgeable and pursued a route which included old and new districts with tasty stops along the way. Fabulous farmers' market — be prepared to shop if you can! We finished with a lunch sampling of typical Romanian specialties. Good balance of food stops to not become overwhelming while walking. I recommend this tour for local insight. Henry M. on 04.09.2021
This was a great tour. It was nice to see and learn more of the back streets in Bucharest. The food tastings were all great and fun. Our guide was wonderful and customized the tour to our preferences. I would highly recommend this tour. Timothy S. on 24.08.2021
Tour was very good! Our guide was wonderful - very knowledgeable and patient .... and this was so much fun! Cynthia M. on 14.10.2019
This tour was excellent! It started with a Romanian pretzel, then a mid-morning drink and snack, and then lots of walking and talking about history and architecture. Our guide Rucsan provided insight into how Bucharest neighborhoods were affected by their mishmash of influences. We ended up at a market where Rucsan bought a large assortment of breads, meats, cheeses, vegetables, fruits and she then lead us to what appeared to be a food truck serving mici, the romanian sausage. We took our table and started our appetizers and beers while she jumped the long line of locals and bought plates of mici for us. It was a glorious feast - and we were the only tourists there, as far as I could see. Once back to our room, Rucsan sent a followup email with more information about where we visited and suggested for other place to see. I highly recommend this tour - we're so glad we booked! anita w. on 14.10.2019
This was a very good tour of the authentic Bucharest. While it was supposed to be a Food Tour, it was actually a walking tour with a couple of food stops. Perhaps this is what street food means but we didn't know as we're a bunch of retirees! Anyway, our guide was lovely and very informative. Enjoyed it a lot! D Brock H. on 27.08.2019
Bogdan was terrific. Very knowledgeable about the neighborhoods and about Romanian history. It was a pleasure to have him as our guide. At the public market he let us shop with him for fresh produce and then he made us a wonderful picnic out of the purchases. The day with him was a very unusual tour and was the highlight of our visit to Romania. Plus, booking was easy, the directions were excellent and we had no problem finding our starting point and guide. Rebecca B. on 28.09.2018
I enjoyed seeing and learning about the different architectural styles in Bucharest. The food stops were great and the donut dessert at the end was a nice way to end the tour. Overall it was an informative and pleasant tour, thanks for the recommendation! Andries Johannes K. on 23.04.2018
The tour was great with many stories besides eating and the guide Lala was outstanding with so much passion for what she does and Bucharest. What a great experience! Sven D. on 04.03.2018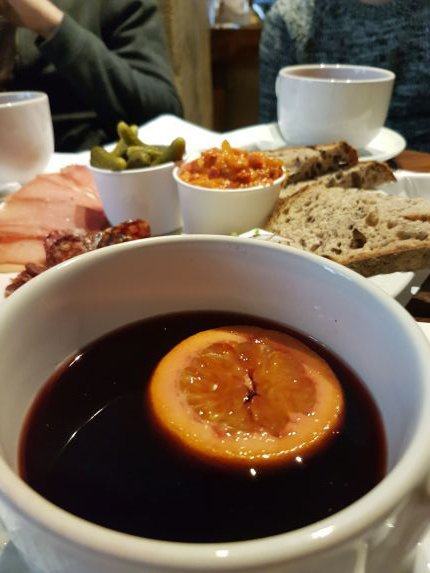 Appetising mix of local food and nice city stories! We did the Local food tour on a snowy winter morning. Our guide Emma was telling some lightly digestible history about the city, it's about politics and, of course, food. After a nice mixed platter of local delicacies we tried some beer and mici. During the walk we saw some nice hidden gems of Bucharest. Warm wine in a cosy bar made us forget the cold temperatures outside! The Covrigi's (pretzels) filled with chocolate, vanilla or jam were the sweet seal to our fantastic city tour with Emma. A great tour - thanks Romanian Friend!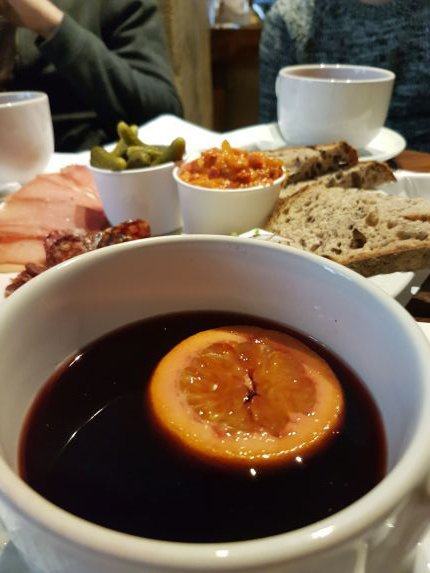 Nion S. on 16.07.2017
The Bucharest Street Food Tour in Local Markets was very nice and I enjoy it a lot!! I have to say it would be difficult for people not to enjoy this tour because you the food is great and with lots of alcohol. And the first beer started at 11:30!! The guide was also very nice and after we finished he sent us an email about all suggestions and tips we asked. Not only that people in the group were also very nice. Thank you!!
Other tours nearby
Start from: Revolution Square next to the Rebirth Memorial (The patatoe)

Start from: Lipscani street

Start from: Piata Romana (Romana Square)
Subscribe to our Romanian quarterly magazine
4 times a year we prepare a newsletter with local stories, places and our special insights about Romanian culture and local life that will inspire you to visit our country and have an authentic local experience. Would you like to get it?