Brasov Day Trip: Bran Castle, Peles Castle & more!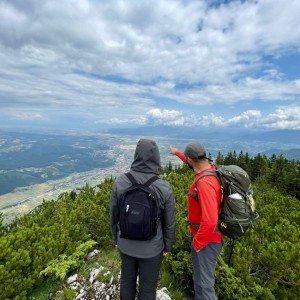 With: Marian

27
Romania has many citadels, castles and fortifications, especially in Transylvania which was considered the last line of defence against the Ottoman Empire's expansion from the South. Let's go on a day trip from Brasov to visit the popular Bran and Peles castles and an impressive fortified church from a Saxon village!
---
What you need to know about this Transylvania castles tour

This is a small group tour (8 people max) that starts from Brasov [can also be done in private mode]. Duration 8:30 am - 6 pm
Included: transport with modern car or minibus, English guide, 3 entrance fees (standard tickets). Not included: lunch, souvenirs or other expenses
You will visit 2 major tourist attractions in Romania: Bran Castle and Peles Castle. Learn about their history through interesting stories!
We'll go the typical Saxon medieval village of Cristian to visit its impressive fortified church
You can replace Cristian village with a visit to Valea Cetatii Cave in Rasnov
You will see local life and beautiful landscapes of Bucegi and Piatra Craiului Mountains on this tour
IMPORTANT: our guide-partner requires full payment of tour price in advance. Fully refundable if canceled with 3 full days in advance of tour date

Additional information

Please wear comfortable shoes and clothing.

Peles Castle is closed Mondays and Tuesday during the winter season (Oct-Apr) and on Mondays during summer season (May-Sept). If you book for these days you can only visit Peles from the outside and instead we can visit Pelisor, a smaller castle also part of the royal estate.

Rasnov castle is closed for restoration works until end of 2022 and can't be visited.


---
Moments to expect in the Transylvania castles tour
Cristian Fortified Church

This Roman-Catholic church was built in 1480 and is representative of typical Saxon villages of Transylvania: fortified with 2 defence walls and 5 guard towers. Built in open fields, the Church was meant to protect villagers against Ottoman invaders but also serve as a place of worship and community. It's beautiful and worth visiting!

Bran Castle - any vampires around?

Next, we move to Romania's #1 tourist attraction, Bran Castle also known as Dracula Castle. We cut through all the touristy stories so you learn about this imposing 650-years-old castle perched almost impossibly on top of a cliff overlooking a crossing of the Carpathian Mts. There's a lot of history and legends in this place and we'll see what's the connection with Bram Stoker's famous novel.

A superb royal residence: Peles Castle

This gorgeous castle was the summer residence of the Romanian Royal family. Built in the late 19th century in a German Neo-Reinnassance style, the castle is also an engineering masterpiece with an interior worthy of a museum - a proper royal residence! Peles Castle is one of Romania's top attractions that you shouldn't miss for its beauty, history and views!

[Alternative] Valea Cetatii Cave

If you don't want to visit the Fortified Church in Cristian, then we can go to Valea Cetatii Cave in Rasnov. Opened in 2010, besides the superb sculptures and rock formations created by Mother Earth, the cave is famous for its impeccable acoustic in the "Great Hall" where the Brasov Philharmonic group holds concerts!
Location details
Starting point:

Brasov

Nearest airport:

Bucharest, Sibiu

Nearest train station:

Brasov

Landscape:

Hills, urban, cobbled stone
Reviews from travellers Daniel D. on 01.03.2023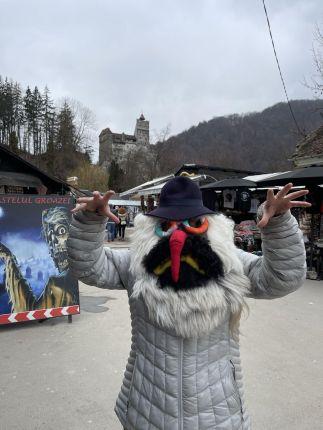 We found the Castles tour through Romanian friend and could not be any happier! Karoly was an exquisite guide who was so knowledgeable and made the whole experience 100x better! Karoly knew the castles so well and could easily predict how busy they would be, so planned the day perfectly to make sure we could beat the crowds at all sites! He also takes amazing photos as a bonus! Karoly also was very willing to go off route slightly to show us a few extra highlights, we could not recommend enough!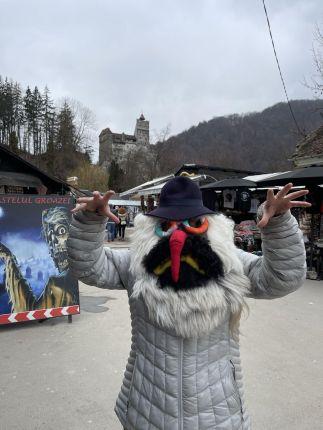 johann N. on 02.06.2019
Unfortunately I can't remember the name of my guide but he was "" THE BEST "" I have difficulties to decide which was more impressive: his knowledge of history and the sights we visited or his singing !!! and the place he took us for our lunch was amazing, their food and the view of the castle ( bran ). I was truly happy with this tour, thanks romanias friends !!! Shelley U. on 06.04.2019
Our guide - Charlie - was amazing! He guided us through the three gorgeous castles (and a tasty lunch near Bran Castle) with ease, and shared so many fascinating stories about the culture and history of Romania along the way. We were lucky in that it was just me and my daughter on the tour, so we had a very personalized experience. I highly recommend the tour! Etienne P. on 12.12.2018
Wonderful experience with and experienced knowledgeable guide. He knew all about Romanian history as well as Europe. Highly recommended! Michelle L. on 15.10.2018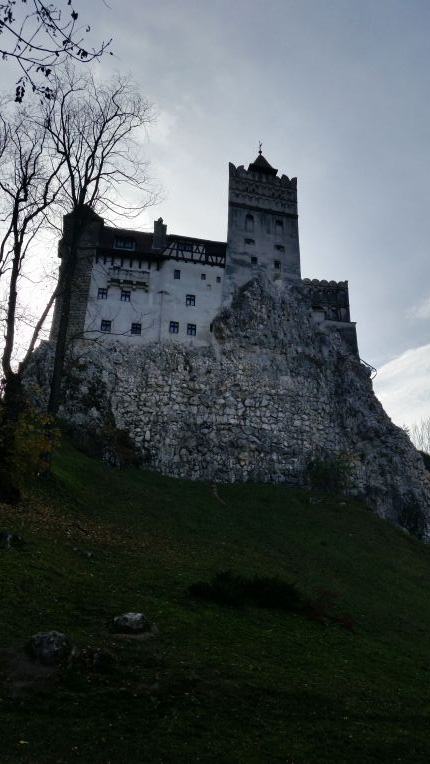 Our guide was very knowledgeable about all three of the sites that we visited. The sites were all so different. Peles-ornate, over-the-top, Bran-much more simple but decorated for Halloween, and Rasnov-ruins with a great hilltop view. Our guide knew several spots from which to take some pretty cool photos and drove us down side streets to find these spots. Just be aware that you need to pay extra to take pictures inside of Peles. We bought postcards instead!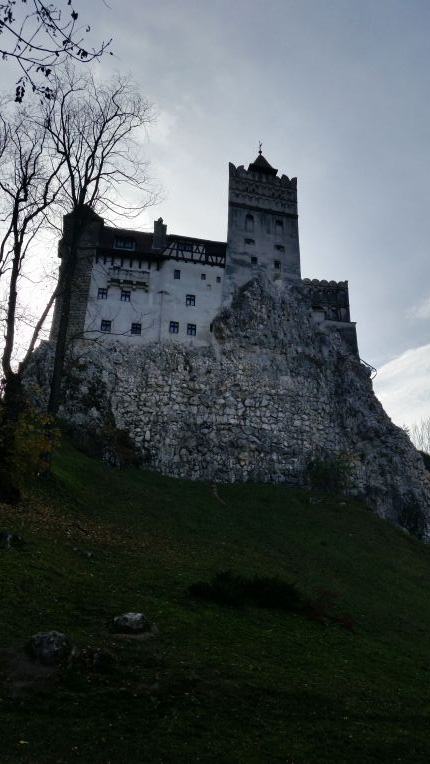 John P. on 26.08.2018
A very enjoyable trip, and doing it with a guide and transport certainly makes life easier to include these 3 sites into just one day. I enjoyed all 3 of the castles, but Peles was my favourite - it is extremely beautiful inside, and has interesting history behind it. Bran of course a must-visit in Transylvania, and despite being very touristy and busy I would say it was enjoyable. Rasnov contrasted well with the other castles, it is a very different style built by the Saxons. Lori L. on 07.07.2018
Our tour of the Medieval castles of Transylvania was worth every Lei! We were picked up at our hotel and spent almost 9 hours with our guide. He continually provided us with history about the area and the site we were visiting. He was very passionate about Romania and we learned a lot! He obtained tickets to the sites with no effort by us and was well known in the area by people who were always happy to see him. The tour is something anyone visiting this area should experience. We were able to see two castles, one palace and a fortress in one day - and enjoy a nice lunch with local food in a non-touristy restaurant. He also shared stories about the mountains and Romanian Orthodox churches. The distance between the sights would not be easy for someone not familiar with the area - so thanks for the tour Romanian Friend!
Other tours nearby

Subscribe to our Romanian quarterly magazine
4 times a year we prepare a newsletter with local stories, places and our special insights about Romanian culture and local life that will inspire you to visit our country and have an authentic local experience. Would you like to get it?