Medieval Castles of Transylvania Tour: Bran, Rasnov and Peles
With: Marian

8
Romania has many citadels, castles and fortifications, especially in Transylvania which was considered the last line of defence against the Ottoman Empire's expansion from the South. Let's go on a day trip from Brasov to learn about the most popular castles of Transylvania and their fascinating history: Bran Castle, Rasnov Fortress and Peles Castle!
---
What you need to know about this Transylvania castles tour

This tour starts from Brasov. Duration 9 am - 6 pm
Included: transport with modern car or minibus, English guide, 3 entrance fees (standard tickets). Not included: lunch, souvenirs or other expenses
You will visit 3 major historic attractions and learn about their importance for Romanian history: Bran Castle, Rasnov Fortress and Peles Castle
You will see local life and beautiful landscapes of Bucegi and Piatra Craiului Mountains on this tour
IMPORTANT: our guide-partner requires full payment of tour price in advance. Fully refundable if canceled with 3 full days in advance of tour date

Additional information

Please wear comfortable shoes and clothing.

Meeting point: The History Museum Piata Sfatului Square, Brasov – 8:30 AM


---
Moments to expect in the Transylvania castles tour
Peles Castle

Peles Castle in Sinaia was the summer residence of the Romanian Royal family. Built in the late 19th century, it is an architectural, engineering and interior masterpiece, the castle is very well preserved and one of Romania's top attractions where you will learn a lot about Romanian history!

Rasnov Fortress

Departing from Brasov, the half-day hour tour begins with a stop at Rasnov to explore its imposing, 13th-century fortress.
Location details
Starting point:

Brasov

Nearest airport:

Bucharest, Sibiu

Nearest train station:

Brasov

Landscape:

Hills, urban, cobbled stone
Reviews from travellers Etienne P. on 12.12.2018
Wonderful experience with and experienced knowledgeable guide. He knew all about Romanian history as well as Europe. Highly recommended! Michelle L. on 15.10.2018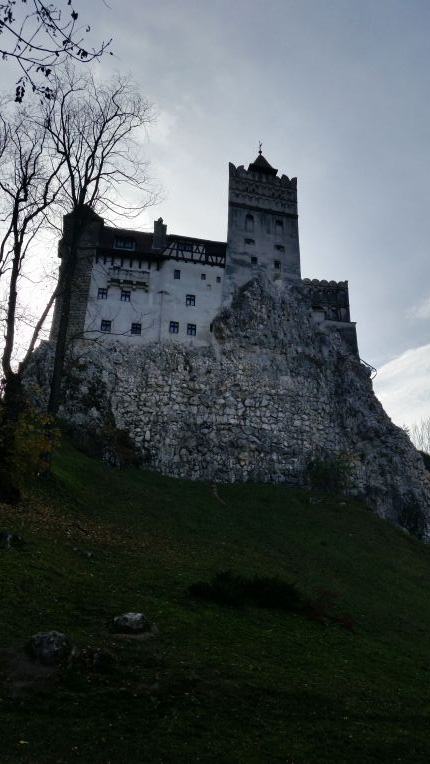 Our guide was very knowledgeable about all three of the sites that we visited. The sites were all so different. Peles-ornate, over-the-top, Bran-much more simple but decorated for Halloween, and Rasnov-ruins with a great hilltop view. Our guide knew several spots from which to take some pretty cool photos and drove us down side streets to find these spots. Just be aware that you need to pay extra to take pictures inside of Peles. We bought postcards instead!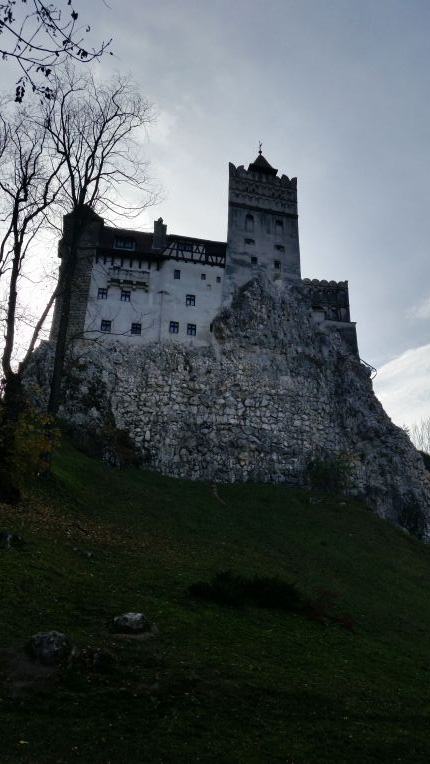 John P. on 26.08.2018
A very enjoyable trip, and doing it with a guide and transport certainly makes life easier to include these 3 sites into just one day. I enjoyed all 3 of the castles, but Peles was my favourite - it is extremely beautiful inside, and has interesting history behind it. Bran of course a must-visit in Transylvania, and despite being very touristy and busy I would say it was enjoyable. Rasnov contrasted well with the other castles, it is a very different style built by the Saxons. Lori L. on 07.07.2018
Our tour of the Medieval castles of Transylvania was worth every Lei! We were picked up at our hotel and spent almost 9 hours with our guide. He continually provided us with history about the area and the site we were visiting. He was very passionate about Romania and we learned a lot! He obtained tickets to the sites with no effort by us and was well known in the area by people who were always happy to see him. The tour is something anyone visiting this area should experience. We were able to see two castles, one palace and a fortress in one day - and enjoy a nice lunch with local food in a non-touristy restaurant. He also shared stories about the mountains and Romanian Orthodox churches. The distance between the sights would not be easy for someone not familiar with the area - so thanks for the tour Romanian Friend!
Other tours nearby

Subscribe to our Romanian quarterly magazine
4 times a year we prepare a newsletter with local stories, places and our special insights about Romanian culture and local life that will inspire you to visit our country and have an authentic local experience. Would you like to get it?