Sibiu Day Trip to Corvin (Hunyadi) Castle & Alba Iulia Citadel
With: Adela

50
Let's visit Corvini Castle, one of most stunning Gothic castles in Europe and a mysterious place full of legends and stories from Romanian history! We'll also visit Alba Iulia Citadel, a place with a history of more than 2000 years but, most important, the place where modern Romania was born in 1918. Two of Romania's best attractions on a day tour from Sibiu!
---
What you need to know about this Corvin (Hunyadi) Castle tour:

This is a guided day trip starting from Sibiu. Duration 8-10 hours
Included: transport (total of 300 km), local guide and ticket to Corvin Castle
You will visit the well-preserved Gothic Corvin Castle, considered one of the best preserved medieval castles in Europe.
We'll also visit Alba Iulia Citadel, the "birthplace" of the Romanian state in 1918!
If time allows, we can extend the tour to visit Sarmizegetusa Ulpia Traiana archeological site OR Deva Fortress OR Sarmisegetuza Regia.
You'll learn A LOT about Romanian history from these major tourist sights.

Additional information

Meal not included but we can stop along the way for lunch, I know a couple of good local places.

Wear comfortable clothing and shoes.


---
Moments to expect during the Corvin (Hunyadi) Castle tour:
A Gothic - Renaissance 500 year old castle with an impressive history

Starting our trip from Sibiu we will travel in the countryside to Corvini Castle, also known as Hunyadi Castle. We will learn about its agitated history, visit its courtyard, old towers and interior rooms. We'll learn about the romantic legend surrounding the raven that represents the owner family seal.

The Alba Iulia 5-star Vauban Citadel

We continue our trip to the city of Alba Iulia which hosts a beautifully restored 300 year old fortified citadel, built by the Habsburgs on Dacian and Roman (our ancestors) settlements. This is where the Great Romanian Union of 1918 took place - so you can imagine its historical importance. We will visit some major landmarks and enjoy the splendid walking area. Great photo opportunities by the way!

Tour extension: Samizegetusa Ulpia Traiana or Deva Fortress

Ulpia Traiana Sarmizegetusa was the political, administrative and religious center of Roman Dacia in the 2nd and 3rd centuries, after these lands were conquered by the Roman Empire. Today the archeological site known as Sarmisegetusza Ulpia Traiana consists of ruins of a well-preserved forum, amphitheater, and remnants of several temples.
[more details on booking page]

Tour extension: Sarmisegetuza Regia

Sarmisegetuza Regia is the greatest archeological site in Transylvania, a former Dacian-Roman fortress. Let's go see it!
Cancelation & refund policy
Easy
Sends us or the guide an email 24h before the tour informing us you can't make it and you'll get a full refund of your payment, no questions asked.
Location details
Starting point:

Sibiu

Nearest airport:

Sibiu or Cluj Napoca

Nearest train station:

Sibiu Train Station

Landscape:

Countryside and urban
Reviews from travellers Patricia M. on 17.09.2023
We enjoyed our tour with Peter, Adela's husband. Booking, pick-up and all communications were simple and professional. We wouldn't have experienced these areas of Romania without the services of this tour and we are grateful for the opportunity. We recommend and would use Romanian Friend again. Caitlin R. on 22.07.2022
Great tour - friendly, knowledgable guide and the castle and fortress were really interesting and beautiful to see. Adam H. on 19.06.2022
Adela was a great guide and this tour was an excellent way to learn about Romanian history. I enjoyed getting to know her and she was very helpful. Barbara R. on 16.05.2022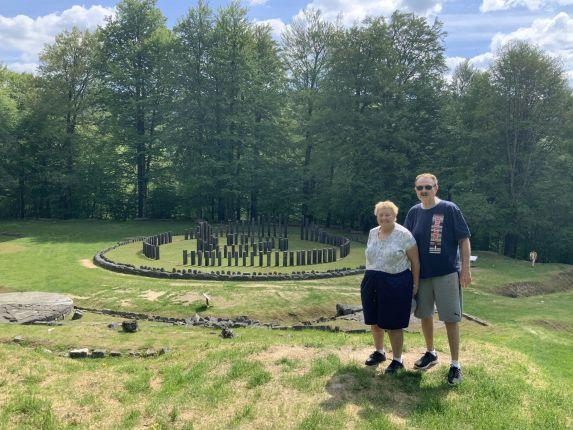 We enjoyed out tour of three locations: Dacian ruins in the mountains, Corvin Castle, and Alba Iulia. Adela, our guide and driver, spoke excellent English and told us about the history, politics, and culture of Romania for 2000 years as we visited the 3 sites. Our tour lasted about 10 hours. Adela had a comfortable large car with air conditioning and was a safe driver. She wears many hats as a mother of an 8 year old and as a tourist representative for Sibiu developing tourism for the city. Thank you!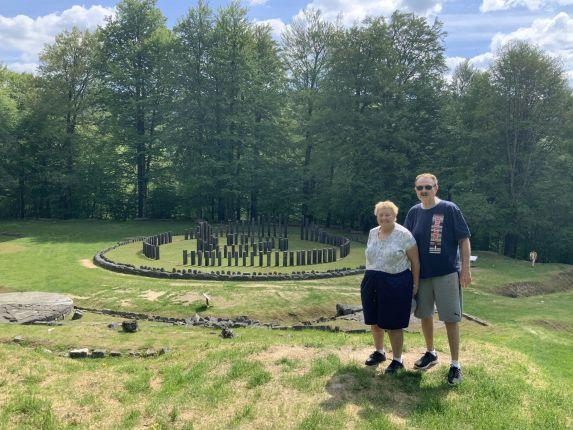 Lynn Louise A. on 05.01.2020
Excellent tours! Adela was extremely knowledgeable about not only the sights but also the surrounding towns and Romanian history overall. (We also enjoyed her wry sense of humor.) Highly recommended. Elisa B. on 07.08.2019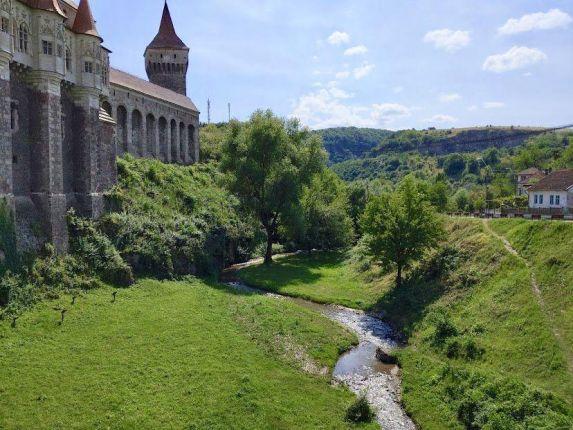 Thank you for the wonderful trip to Alba Iulia and Corvin Castle. Despite our late inquiry they managed to arrange our trip. A special thank to Peter who was very friendly, knowledgeable and a very good driver.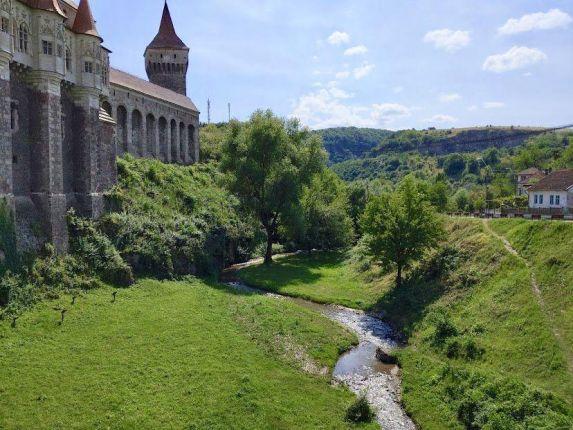 Patrick S. on 03.06.2019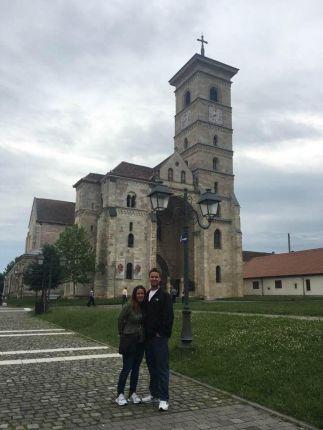 Our guide was extremely knowledgeable and informative about the local culture and historical sites. Great experience, thanks!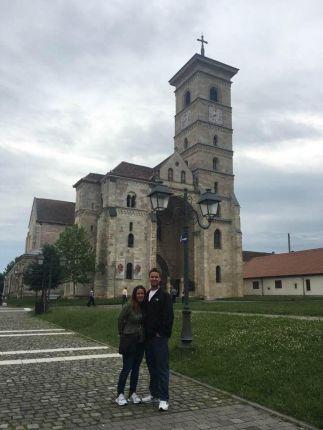 Christine M. on 12.05.2019
Lovely day visiting these two sights. Good amount of activity for one day. Adela was not available, but her husband Peter took us. Peter was super nice, very professional, and obviously knowledgeable. All in all, I would recommend this trip! Jill D. on 11.05.2019
Romania and Romanian Friend are both amazing. I am so glad that I was able to travel with Adela. She is a wealth of knowledge. Sara F. on 01.11.2018
I can highly recommend this tour with Adela. Adela is extremely knowledgeable and I learnt a lot about the importance of Alba Iulia. Corvin Castle is a must see to visit. Romanian Friend is a brilliant service and I will definitely use it again when I return to Romania. Ma C. on 24.09.2018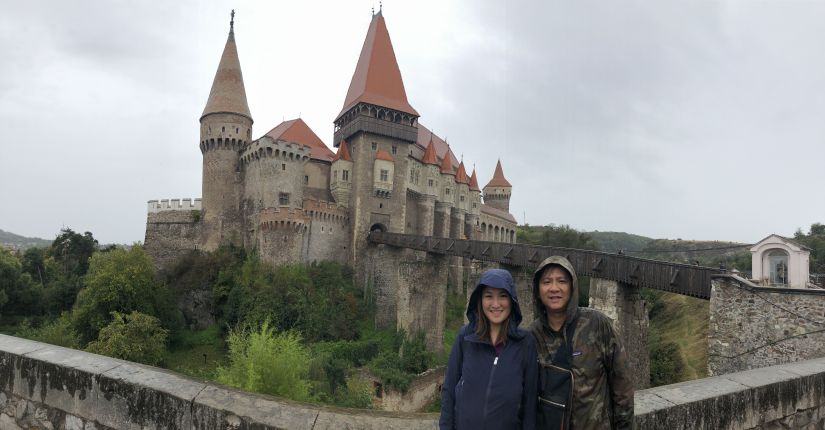 Adela is a professional and friendly tour guide. I enjoy her services very much!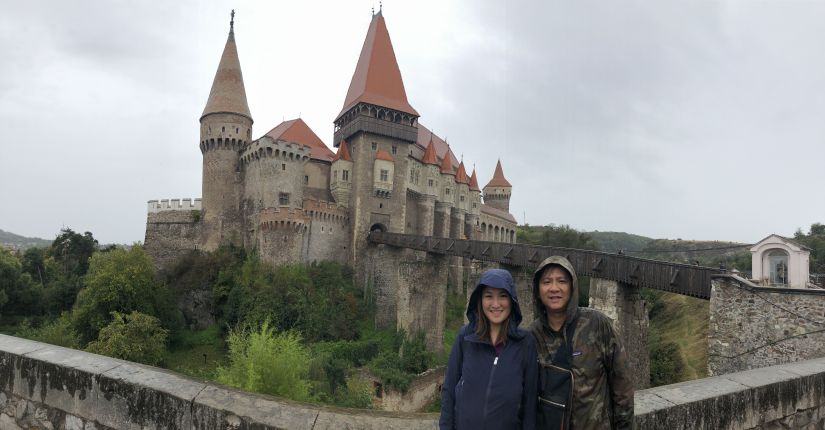 Lori L. on 03.07.2018
We booked the tour last minute and was not sure someone could be arranged so quickly, but Romanian Friend found us an excellent guide! Adela's colleague, Csaba was very professional and he made sure we had a good time. He picked us up on time and we spent 8 hours with him touring the Corvin Castle and Alba Iulia Citadel. He was very knowledgeable and was willing to answer any of our questions about Romania (not just the tour sites). He also engaged my niece who is 15 by asking her fun questions. He took the time to tell us about each site and to ensure we had a good time. Booking this tour was very easy and the response time from Romanian Friend website was very quick - thank you! Xinyu X. on 03.04.2018
Adela was a wonderful guide! She was punctual and was waiting at my hotel lobby before the scheduled time. She is friendly, knowledgeable and very professional throughout the tour. She gave a detailed tour of Corvin Castle and during our ride she also answered a lot of my questions about Romanian history. I enjoyed my trip very much and highly recommend her! Also thanks to Romanian Friend for helping me plan my trip, answering my questions and connecting me with such a great guide!
Other tours nearby
Start from: Cluj-Napoca or Sibiu
Subscribe to our Romanian quarterly magazine
4 times a year we prepare a newsletter with local stories, places and our special insights about Romanian culture and local life that will inspire you to visit our country and have an authentic local experience. Would you like to get it?