2-Day Trip in Maramures: UNESCO Wooden Churches & Village Life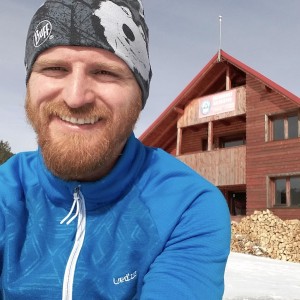 With: Florin

60
Maramures region is the best place to experience authentic Romanian culture and village life! Locals have preserved the rural lifestyle of their ancestors: old traditions, crafts and a self-sustainable, simple way of life. Come visit villages and popular sights in the area, admire picturesque sceneries, meet friendly locals and taste delicious homegrown food in the Romanian countryside!
---
What you need to know about this guided tour of Maramures:

This is a private 2 day trip (can be extended to 3 days) from Cluj-Napoca with a flexible itinerary so you see the best of Maramures region!
All-inclusive: all transport, 1 night stay in local guesthouse, half board, entrance fees to 3 sights and special tasting event
We will visit 2-3 UNESCO Wooden Churches, the Victims of Communism Memorial in Sighetu Marmatiei and the Merry Cemetary of Sapanta, the most important sights in Maramures
Enjoy traditional and delicious Romanian dishes made with locally sourced or home-grown products from locals. Enjoy a tasting of the traditional regional drink 'palinca' at a local producer
Accommodation at a local guesthouse where owners make their own cheese, wine and cured meats! Depending on season, you could see the making-of process live!
Responsible tourism at its best: you will meet lots of locals, learn about their lives and see local crafts such as woodcarving or knitting
Tour extension for 115 Euro/person: 1 extra day+night for the Mocanita Steam train ride (ticket included) and the itinerary will be more relaxed, so you can slow down!

Additional information

The schedule of this trip is very busy but it will give you a unique and complete insight into the region of Maramures, Romanian culture and our old way of life. If possible, we recommend you extend the trip to 3 days / 2 nights (extra price of 115 Euro/person).

30% deposit required when making a booking request; you need to cancel with 7 full days before the booking date to get a refund - medium cancelation policy applies
---
Moments to expect during the Maramures Wooden Churches tour:
See the 300 years old UNESCO Wooden Churches

These wooden churches are unique in Romania and for Christianity. We will learn about their 400 year-old history, architecture, religious celebrations and superstitions surrounding these churches. There's a reason why wood has been used to build these churches and we're going to find out! They're representative for culture in the region and beautifully decorated on the inside. And if you book your tour on a Sunday then you'll have the chance to see locals going to church wearing their best folk costumes!

Taste 'palinca' and visit craftsmen

The traditional Romanian drink is 'tuica' or 'palinca' - a clear distilled spirit made out of plums or other fruits, all natural! We visit a villager to see how he makes it and taste different flavors. Beware - only for the brave! Depending on availability and your interests, we can also visit a traditional wood craftsman who makes the huge gates you'll see everywhere to see him in action. Or local ladies who make by hand the beautiful and detailed folk costumes with a waiting list of 2 years!

Hearty, delicious Romanian food!

Maramures is well known for its delicious, traditional and belly-filling dishes, and people here are very hospitable, which means you can't leave the table without finishing your plate! On our first day we'll visit a family of local producers to taste products from their own farm (matured cheese, cured meats, home-grown vegetables).

The Merry Cemetery of Sapanta

Have you ever been to a happy cemetery? The Merry Cemetery of Sapanta is such a place where colourful wood-carved tombstones colorfully depict the lives of those resting there with anecdotes and funny jokes about their lives. You quickly forget you're in a cemetery and it's a unique place in the world!

Victims of Communism Memorial

This former prison in Sighetu Marmatiei has a terrifying reputation. The communist regime sent many political opponents here, most of which never came out. Turned into a museum, visiting this prison will give you an insight into Romanian history and the difficult times our society endured for almost 45 years.

The slow life in Maramures will make you want more!

As you'll see, locals here take it slow. They enjoy the simple things and spending time together. In 2 days you'll see many attractions, yes - but the real spirit of this region is experienced by SLOWING DOWN, disconnecting from our busy lives in the big city. Many people choose to extend this trip with 1 day to meet more locals, go on short hikes and relax in nature. But that's not always possible on short notice... So my advice - we're always in a rush, so give yourself this experience, you'll thank me later!
[extra 115 Euro/person for overnight with meals]

[3-day tour extension] Ride the Mocanita Steam

Spend another day in Maramures to make your itinerary more relaxed and enjoy the peaceful countryside! On the 3rd day we go on the famous Mocanita Steam Train [ticket included] a slow ride that will take you through the mountains and a picturesque valley, where you can just relax and enjoy the ride. And then we can explore more of the region, or even go on a short hike.
[Extra 115 Euro/person]
Cancelation & refund policy
Medium
Sends us or the guide an email 3 days before the tour informing us you can't make it and you'll get a full refund of your payment, no questions asked.
Location details
Starting point:

Cluj-Napoca

Nearest airport:

Cluj Napoca International

Nearest train station:

Cluj-Napoca Train Station

Landscape:

Countryside
Reviews from travellers Maria Virginia R. on 02.06.2023
Marius from Romanian Friend matched me with another solo traveler so I pay less. Mihai was our guide and he took into account our suggestions and also made great choices himself for our 3 days tour in the region of Maramures. We visited many wooden churches, monasteries, villages, the merry cemetery in Sapanta and made a great journey in a Mocanita steam train. We had a great time. Come and visit this lush green region so full of little stories, nice wood architecture and sculpture..those Maramures doors and arches!!! Adam H. on 20.06.2022
Florin was a super interesting guy and a wealth of knowledge. The sites, food, and stay were all top notch. It was an excellent tour that I would not hesitate to book again. A great way to explore the region on limited time. Carlos M. on 03.07.2021
Florian brought a personal touch to our tour, driving us around UNESCO world heritage sites while recounting the history of a people as beautiful as their region, Maramures, albeit without overloading us with information. Although we were surprised by the expensive restaurants, we enjoyed delicious traditional Romanian food with lush green views of rural Romania. In addition to engaging in intellectual interesting conversations, Florian's kind, clam and pondered personality shines through, so you will have no difficulties connecting with him as you tour Maramures. The highlight of our trip was undoubtedly the Memorial to the Victims of Communism and of the Resistance. Mulțumesc, Florian! Cynthia M. on 16.10.2019
Our two day trip in Maramures with Florin was fantastic. Florin is such a nice and smart guide. As a history major, there was hardly a question he could not answer. We learned about historical and current Transylvania along with religious observations and customs of those who worshipped in the World Heritage wooden churches. The drive through Transylvania during the fall was spectacular! The stops for coffee and delicious traditional lunches were especially tasty! We spent the night at a guest house on a farm with mostly farm grown and all homemade food and drinks for dinner and breakfast. The next morning we explored the farm and neighborhood after breakfast. The stops at the Merry Cemetery and the Communism Prison Museum were memorable. We looked at other tours for Maramures but this one was definitely the best! Rebecca P. on 07.11.2019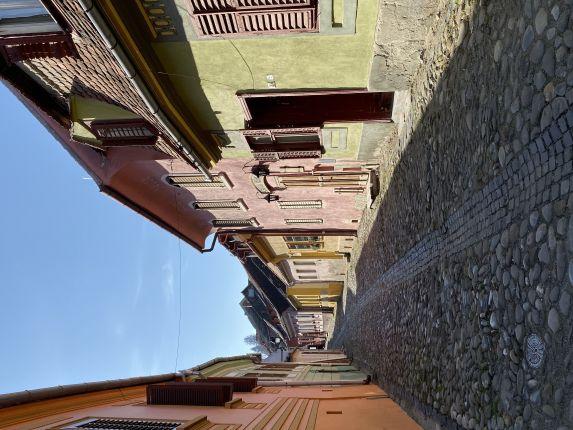 Wonderful! Florin is the best tour guide and we recognized without reservation. Maramureş was beautiful and we loved our tour. ♥️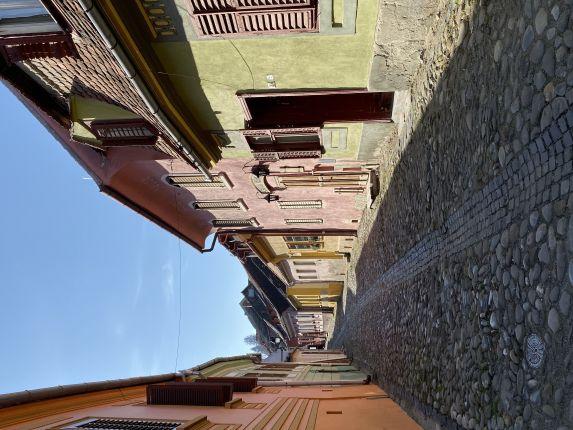 Anna S. on 15.10.2018
We loved this tour. Florin wasn't available but he connected us with his colleague Alex who made the trip into a great combination of seeing "The Sites" (wooden churches, the Merry Cemetery), which we loved, and low-key road-trip exploration (stopping at some small farmer's markets, staying in a rural pension where the only other tourists were domestic, marveling over a walnut tree and stopping right in the middle of parking lot to eat the fresh nuts), which we also loved. There was an off-itinerary museum that we really wanted to see along the way, and Alex was happy to comply and suggest the necessary changes in our itinerary to fit it in. Alex was really knowledgable and easy to talk to. We took the two-day tour, but would recommend extending it if you can; we wished we could have spent longer exploring Maramures. There's plenty of driving time in this tour, but lots to look at and talk about (and naps to take in the back seat). We were stitching this trip together with time in Bucharest and time in Transylvania, and emailed with Marius (of Romanian Friend) in advance to get his advice about how to order our trip. That was really helpful. What we did is fly into Cluj-Napoca from Bucharest and have Alex meet us at the airport, which worked well! Joana G. on 15.11.2018
Florin was just fantastic: his love for Romania was shown from the very first minute we met. Two wonderful days in the Maramures region where in spite of the winter season we manage to see the wonders of this lovely part of Romania. We highly recommend this tour to anyone wanting to see the wooden churches and everything else Maramures has to offer! Gabe W. on 28.08.2018
Our tour with Florin was great. Thanks to Florin we saw not only the most famous sites in Maramures region, but also a few of the rare, off-the-beaten-path places on the tour. Florin is very knowledgeable about many subjects, including history, architecture, linguistics and so he proved to be a great source of information on the tour. He also is a very good and thoughtful organizer and he made sure we were exposed to various aspects of life in Romania. We met wonderful people and ate great local food. We stayed at a village guest house in an old wooden house which featured many traditional elements, yet was very comfortable. The car ride, despite being relatively long, was pleasant and safe. Thanks for everything and to Romanian Friend for recommending this trip! Daine L. on 29.12.2017
The trip in Maramures was highly enjoyable and Florin was a great guide! He was very helpful and always went a step further for us, which we are grateful of. He was also very knowledgeable, not just about Romania but also the region and other worldly affairs. We loved conversing with him. I also appreciate the quick responses from Romanian Friend and help with linking us up. Thanks for everything! Douglas R. on 09.07.2017
My recent 2-day tour visiting Maramures region with Florin was spectacular. Florin's knowledge is boundless, his enthusiasm contagious and his well-planned itinerary excellent. The Maramures region is packed with wonderful scenery, wondrous wooden churches and a center for maintaining century's old traditional lifestyles. The staff at Romanian Friend couldn't have been more helpful or courteous. The entire experience was A+ and I can highly recommend joining Florin for a trip through Maramures.
Subscribe to our Romanian quarterly magazine
4 times a year we prepare a newsletter with local stories, places and our special insights about Romanian culture and local life that will inspire you to visit our country and have an authentic local experience. Would you like to get it?