A Night Tour of Hoia Baciu Haunted Forest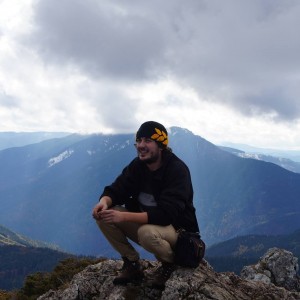 With: Alex

12
Hoia Baciu forest near Cluj-Napoca is a seemingly quiet woodland that became famous in 1968 when a UFO was photographed right above it. After that, strange lights were spotted at night and inexplicable energy was recorded in the area. Even the vegetation looks weird in some parts and some say it's haunted, with paranormal activity. Let's go on a night tour to see it!
---
What you need to know about this haunted forest tour:

This is a private tour starting from Cluj-Napoca. The tour can start between 18:00-22:00 and lasts ~3 hours. Also available as day tour
Included: pick-up and transport from Cluj-Napoca, guidance, scientific measuring equipment, ponchos in case of rain and flashlights.
Expect walking around 4 km in the forest for about 2-3 hours. We will give you special measurement and investigation equipment
We will take you to the main spot of the forest, Poiana Rotunda and show you some bizarre vegetation.

Additional information

We recommend you wear comfortable & warm clothes and hiking boots. It might be muddy in case of rain

Exact meeting point will be agreed before the trip.

Optional at extra cost (on booking page):
- transfer to & from Cluj Airpot
---
Moments to expect in the haunted forrest trip:
Poiana Rotunda

The round clearing is considered to be the main spot of the forest where various researchers have recorded unusual data and paranormal activity over time. It's almost perfectly round-shaped and no vegetation grows in the middle except for grass at exactly the same height. How weird is that?

Investigations

We will investigate the clearing and make our way deeper in the forest using EMF meters, a Geiger counter, photo cameras or other devices depending on the situation.
Location details
Starting point:

Cluj - Napoca

Nearest airport:

Cluj - Napoca International

Nearest train station:

Cluj-Napoca

Landscape:

Hills, countryside, forest
Reviews from travellers Luq H. on 01.10.2022
Alex is a very passionate guide. It was raining during our tour in the Hoia Baciu Forest but Alex had ponchos for us. Nevertheless, it was an exciting adventure. Thank you :) Julie E. on 05.09.2022
Alex our guide was very passionate and knowledgable about the forest. Unfortunately we did not witness anything paranormal except that the K2 meter was going off in the rotunda clearing area of the forest for no apparent reason but it never went off in the wooded area at all then started again when we entered the clearing for a second time. Although we got no other activity, the evening was an enjoyable one. Thank you to Romanian friend and Alex for an interesting and different evening. Ruth D. on 25.07.2022
Our night tour to Hoia Baciu forest with our guide , Alex was amazing . My three kids loved the experience and Alex is clearly very passionate and knowledgeable about what he does . I would definitely recommend the night tour to anyone staying in Cluj … you won't be disappointed. Brian R. on 19.07.2022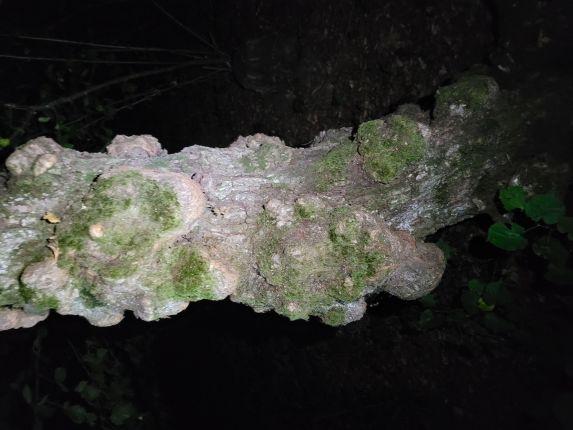 I had an enjoyable time on this tour! The trees were mystifying and the Clearing was an atmospheric place to visit. Thanks Alex!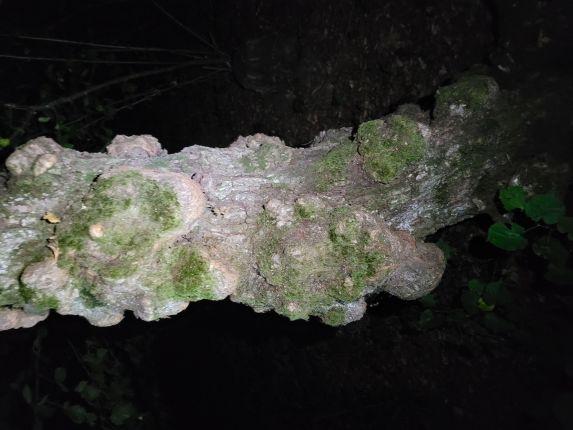 Arnt F. on 26.06.2022
The trip was great, couldnt be better... except for the weather, maybe :) Jason D. on 03.03.2022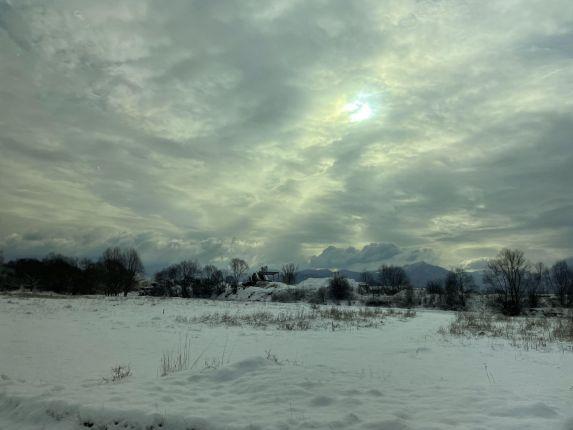 Super easy to book and our guide Alex was very communicative at the time of booking and then as we got closer. The tour itself was so unique and way above our expectations. Alex was extremely knowledgable, engaging and authentic and we'd recommend this to anyone who visits Romania!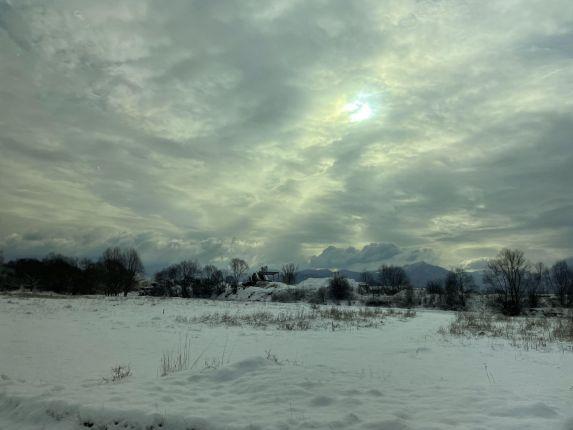 CLAIRE J. on 30.12.2021
Nous étions deux amies pour ce tour avec Alex et nous avons passé un super moment ! Alex est rassurant, très à l'écoute et il a mille anecdotes à raconter sur la forêt. Nous avons pu parler biologie, histoire, folklore et légendes et nous sommes rentrées ravies de notre expérience ! Merci encore d'avoir partagé tes connaissances et ta passion avec nous ! Claire et Justine Brian S. on 05.02.2020
We had such a great adventure with Alex exploring this creepy forest at night. Hoia Baciu Is such a unique forest, even more so at night. Luckily Alex knows the forest like the back of his hand. We highly recommend this tour! If your lucky enough to go on this adventure with Alex, ask him about the alien. 5/5, we're glad we found this on Romanian Friend! Gianina J. on 17.12.2019
We really enjoyed our tour. Communication with Alex was very good and all the information provided was really interesting. The Hoia Baciu forest is truly a special place. I will definitely recommend it to my friends who are interested in this sort of places. Shanna P. on 21.08.2019
Alex was really great. The night time tour of the forest was not only filled with interesting stories, but also had the eerie/spooky element I was expecting. Alex is really friendly, and clearly has a passion for guiding, so I'm glad I found him here! Namik B. on 08.05.2019
Very nice and interesting experience, lots of folkstories and weird stuff! Danielle H. on 01.06.2019
Alex was an awesome tour guide! Very knowledgeable and friendly. His English was very good and he answered all the questions we had to the best of his ability. I would highly recommend this tour to anyone who likes hiking and scary stuff! Vanessa v. on 21.04.2019
We enjoyed an amazing day tour with Alex. What a skilled and thoughtful, knowledgeable guide Alex is! He gives much information, is very personable and at all times you know that he loves the forest and his profession as a tour guide. The information and insight Alex gave us exceeded our expectations by far and we would most highly recommend Alex to anyone wanting to visit the Hoia Baciu forest. Thank you Alex! Have a wonderful season with nice people! Vanessa and Roland from Victoria, British Columbia, Canada Wan Sze Y. on 16.02.2019
Alex is a sincere and experienced tourguide that you will feel peaceful while walking with him in forest. We are lucky that the weather is really nice, full moon with no clouds, only the mysterious round area has snow, just amazing scene, very beautiful. If you come to Cluj, make sure not to miss this. Mark B. on 03.12.2018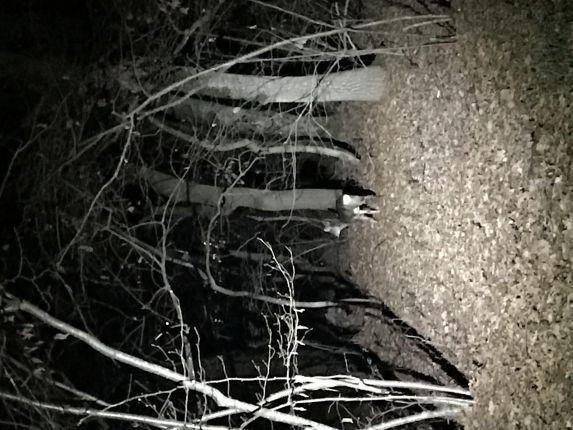 The whole trip was well organised and very easy to arrange. Whatever your views on the paranormal, the woods are a beautiful place to visit at night and it would not be possible without a local guide. I would recommend anyone visiting Cluj to give it a go!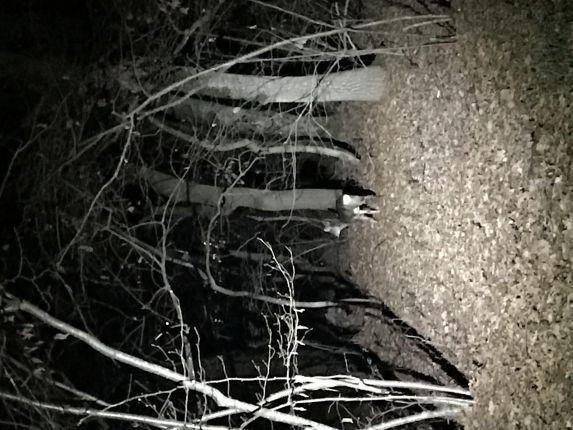 Tessa W. on 12.10.2018
Our guide was an environmental physisct by education, which made this trip so awesome! He explained the explainable in logical terms and told us about the unexplainable! He was amazing! We had a fantastic time and caught a lot more paranormal photos than I ever expected! Such a great tour, I love when science meets metaphysics, Hoia Baciu is the perfect storm! Alex K. on 26.09.2018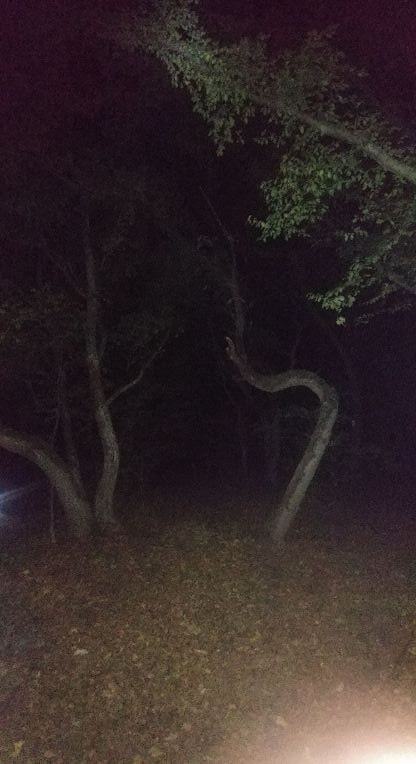 The guide was very personable anf spoke wonderful English. He was passionate about the forest and its history. Would highly recommend. Without Romanian Friend I wouldn't have found this tour so I'm glad I booked, thanks!!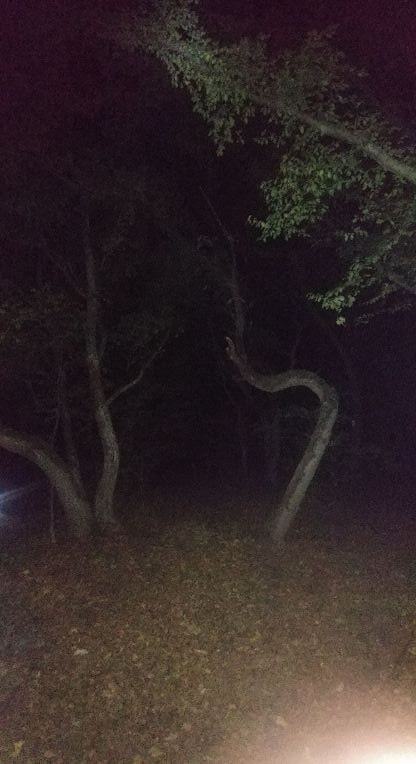 Other tours nearby

Subscribe to our Romanian quarterly magazine
4 times a year we prepare a newsletter with local stories, places and our special insights about Romanian culture and local life that will inspire you to visit our country and have an authentic local experience. Would you like to get it?