A Day Trip in Romania's Haunted Forest: Hoia Baciu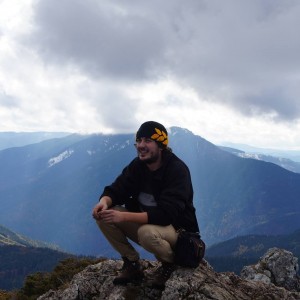 With: Alex

25
Let me tell you about Hoia Baciu forest: a seemingly quiet 250 ha woodland near Cluj-Napoca that became famous in 1968 when a UFO was photographed right above it. After that, strange energy readings and lights were recorded by visitors and scientists. Even the vegetation looks weird and there's an eerie feeling about it, some saying it's haunted. Would you like to see it for yourself?
---
What you need to know about the haunted forest day trip:

This is a private trip starting from Cluj-Napoca. The tour can start between 8:00-10:00 AM Duration 2-3 hours. Also available as a night tour
Included: transport from Cluj, guidance, scientific measurement equipment and ponchos in case of rain
Expect walking around 4 km in the forest for about 2-3 hours. You will use special measurement and investigation equipment.
We will take you to the main spot of the forest, Poiana Rotunda and show you some bizarre vegetation.

Additional information

We recommend you wear comfortable & warm clothes and hiking boots. It might be muddy in case of rain

Exact meeting point will be agreed before the trip.

Optional at extra cost (on booking page):
- transfer to & from Cluj Airport
---
Moments to expect during the haunted forest tour:
A trip to Poiana Rotunda

The round clearing is considered to be the main spot of the forest where various researchers have recorded unusual data and paranormal activity over time. It's almost perfectly round-shaped and no vegetation grows in the middle except for grass at exactly the same height. How weird is that?

Investigate the forest

We will investigate the clearing and make our way deeper in the forest using EMF meters, a Geiger counter, photo cameras or other devices depending on the situation.

Reviews from other travelers

All the people we've taken to Hoia Baciu forest found it was an interesting experience - so come see it for yourself!
Cancelation & refund policy
Easy
Sends us or the guide an email 24h before the tour informing us you can't make it and you'll get a full refund of your payment, no questions asked.
Location details
Starting point:

Cluj-Napoca

Nearest airport:

Cluj-Napoca International

Nearest train station:

Cluj-Napoca

Landscape:

Hills, countryside, forest
Reviews from travellers Claire D. on 01.06.2023
The tour was amazing! Alex was very knowledgeable and provided us with different perspectives surrounding the lore and hauntings, while also incorporating the historical aspect. 100% recommend. Patrizia M. on 02.06.2022
Very nice forest and especially the guide, Alex. Everything was interesting to see and also to hear stories about legends was a plus. Great experience! Alon Z. on 14.09.2019
It was an enjoyable trip with a friendly guide. It was in the hunted forest and from the stories that kept streeming from our guid Alex, we lost very quickly the griff in reality and God knows now what was a real story and what was fiction. Above all it was a pleasent morning in a lovely forest. Oh... and be aware from the alien in the tree! Jacqueline L. on 25.10.2018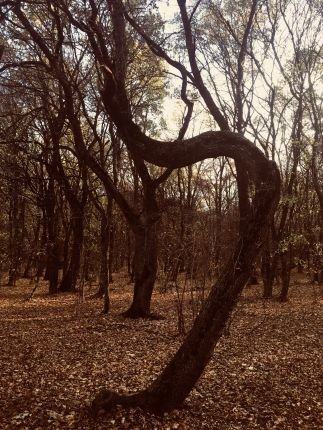 Alex is a very funny and friendly guide. I really enjoyed my tour of the forest and chatting with him about Romania and the legends of the forest. If I come back I would like to do a night tour next time.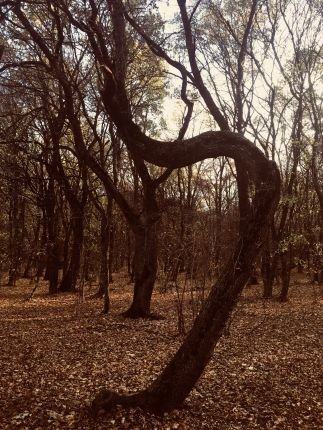 Other tours nearby
Start from: Cluj - Napoca
Subscribe to our Romanian quarterly magazine
4 times a year we prepare a newsletter with local stories, places and our special insights about Romanian culture and local life that will inspire you to visit our country and have an authentic local experience. Would you like to get it?