Transfagarasan Highway Tour: The Best Road in the World!
With: Adela

36
This is the best sightseeing day trip from Sibiu! First, we visit the ruins of an 800-year-old abbey where you can still feel history's touch. Then, we enter the Carpathian Mountains to discover the spectacular Transfagarasan Road, named by Top Gear 'the best driving road in the world' at 2,000m high! Finally, we visit the fairytale-looking Clay Castle, unique in the world!
---
What you need to know about this Transfagarasan Road Tour

This tour starts from Sibiu and lasts 7 hours. Runs all year round: driving on the road in July-Oct, by cable car the rest of the year.
Included: transport by car, guidance, entrance fee at Carta Abbey and Cisnadioara fortress. Cable car ticket NOT included
The main part of Tranfagarasan Highway opens for driving only between July - October. Outside this period, if weather permits, we can do the tour using the cable car which runs right above the road (extra fee of 16 Euro/person for tickets)
You will see a 800 year old abbey, the Tranfagarasan highway and the Balea glacier lake at the top of the mountains.
If you want, we can stop for lunch on our route - I know some good spots :)
Unless you specifically mention that you want a private tour, there might be other travelers joining you on this trip
If you want we can also do a short (3h) hike up in Fagaras Mountains. Please mention this when booking.

Additional information

The weather changes a lot in the mountains so, we suggest proper equipment: sun hat, umbrella, rain coat, sport shoes or trekking shoes.

Between November and July the road is closed due to weather conditions. We can reach Balea Lake by taking a cable car (extra 16 Euro/ person). In case of extremely windy and snowy weather, the acces is totally forbidden.

Apart from the spectacular drive on the Transfagarasan winding road and the visit at the Carta Abbey you can choose a visit at the Cisnadioara fortress.
---
Moments to expect in the Transfagarasan Road Trip
The Cistercian Monks' Abbey

Built in the 13th century by the Cistercian monks, the Carta fortified abbey is one of the earliest gothic constructions in Transylvania. During our visit you will discover its well-preserved ruins and learn about the 800 year old history of this attraction.

The Transfagarasan Road

Built by the communists as an access road across the Carpathian Mts. to link Transylvania with the Southern province of Wallachia, the Transfagarasan Highway is a spectacular scenic road situated in a mountain valley at 2,000m high. Enjoy a ride on the road that Top Gear host Jeremy Clarkson called "the best road in the world."
*runs all year round

Glacier Balea Lake

At the top of Transfagarasan Highway there is a small glacier lake hidden between the rough edges of Fagaras Mts. With its emerald green waters, there is something special and relaxing about this lake and you will have the chance to admire it and the splendid surrounding views!

Balea Ice Hotel (only in winter time)

From December to April the glacier lake gets frozen and becomes... a hotel! Built from the ice of the lake, this hotel is the second biggest ice hotel in Europe. Every year it has a different theme which makes it spectacular and unique. The hotel of ice and the ice church are "a must" on our visit list!

Cisnadioara Fortress (optional)

Cisnadioara fortress is one of the oldest in Transylvania (12th century). We'll climb up the hill and enjoy a great view towards the village and the mountains around

Short hike in Fagaras Mountains

If you're fit and well equipped (hiking boots, wind + water proof jacket), we can do a short circuit hike up in Fagaras Mts for 3h. Just let me know when booking.
Cancelation & refund policy
Easy
Sends us or the guide an email 24h before the tour informing us you can't make it and you'll get a full refund of your payment, no questions asked.
Location details
Starting point:

Sibiu

Nearest airport:

Sibiu or Cluj International

Nearest train station:

Sibiu Train Station

Landscape:

Mountains & countryside
Reviews from travellers Charlotte H. on 31.05.2023
I couldn't have asked for a better guide! Everything was perfect, we had a beautiful, interesting and scenic hike through the traditional villages, and Adela is such an amazing and interesting person. Highly recommend! Yamina B. on 27.05.2023
We went with Petre, Adela's husband, and he was a great guide! He knew everything and we trusted him! Thank you Petre! Stuart H. on 23.05.2023
The tour was absolutely fantastic. The sights were stunning. Adela was responsive beforehand and an excellent guide during. Adela is great. Clara W. on 22.05.2023
Adela was very knowledgeable, informative, friendly and professional. We had a wonderful day on this tour and highly recommend it. Andrea L. on 22.07.2022
Nach meiner Anfrage für eine Tour kam schnell eine Antwort mit Bestätigung und Zusage für unsere Tour. Es war sehr schon. I requested a tour and an answer came quickly with confirmation and commitment for our tour. It was very nice, thank you. Joel T. on 25.09.2021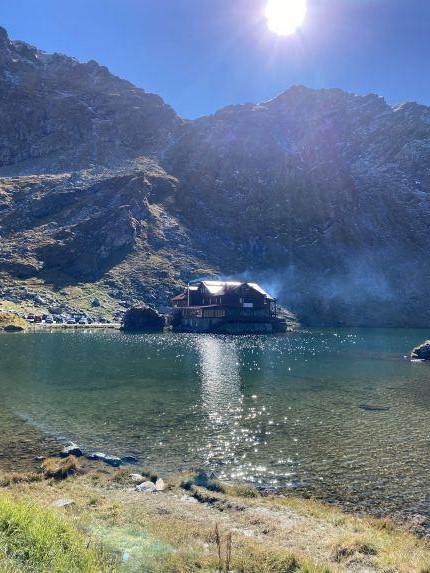 The tour was good and the views were amazing. Booking was easy and communication was smooth. Our guide brought us to the transfagarasan highway early and we manage to avoid the crowds! Recommended.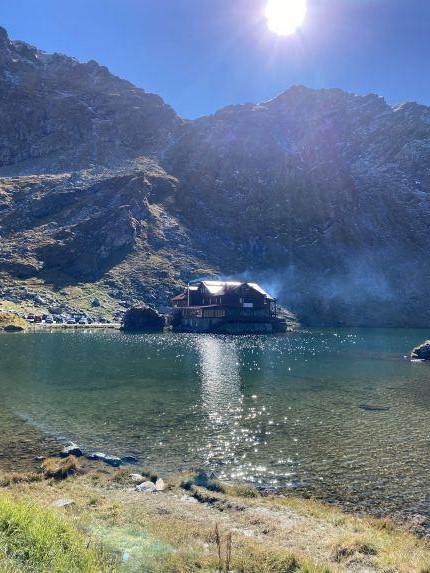 Lore D. on 12.09.2019
The tour went perfect, our guide Peter was on time, very friendly and knowledgeable. He showed us some more spots on the Transfagarasan Highway which was great! I highly recommend booking a tour with Romanian Friend, everything was organised well, and communication was easy. Kristi B. on 04.09.2019
My husband and I did the Transfagarasan Highway Tour. It was amazing! I was really worried as it was the only day that wasn't clear and sunny and as we started up the road there was very little visability due to the fog and clouds. But once we were a little over halfway up we got above the clouds and could see the road from the view point as well as the clouds as they crept up the mountain. It was a very cool sight, my husband especially loved it. It was clear at the top as well as on the other side. The whole day was great, getting to see the Abbey and Clay Castle were bonuses. Lunch was fantastic and our guide, Peter, was friendly and charming. Highly recommend. Suzie B. on 16.07.2019
Wow! Quelle belle expérience pour nous. Nous recommandons fortement ce tour. Nous avons fait la route transfagarasan, vu le lac et avons fait une magnifique randonnée. Adèle, do. Conjoint et Marius ont été très généreux. Ce fut la meilleure journée de notre voyage en Roumanie! Jolanta M. on 01.09.2018
Everything was very well organized and adjusted to our needs. We had safe ride and nice conversation during that time. All the views were amazing and it was definitely worth going there. Our guide was helpful and really took care about us. I can highly recommend this tour on Romanian Friend with Adela :) Denis W. on 26.07.2018
Fantastic day and great value for money! The road trip would have been enough on its own, but the visit to Carta monastery and the clay house were icing on the cake. Our guide Adela was friendly, chatty and knowledgable. She took us at a pace we felt comfortable with and gave us a real tour. Highly recommend! John L. on 02.06.2018
Adela was informative , attentive and she added greatly to my experience of this part of Romania. This tour was excellent - thank you Adela and Romanian Friend. yash k. on 16.10.2017
We had a great day with Adela who was helpful, enthusiastic and really awesome as a guide. Everything went well and as planned and we found out a lot about Sibiu area and Transfagarasan, which was the highlight of our trip. Thanks Romanian Friend!
Other tours nearby
Start from: Brasov (pick-up)
Subscribe to our Romanian quarterly magazine
4 times a year we prepare a newsletter with local stories, places and our special insights about Romanian culture and local life that will inspire you to visit our country and have an authentic local experience. Would you like to get it?