Guides to Major Cities and Regions
Bucharest Guide: what to do & places to visit in the capital of Romania!
Your Romanian Friend wants to help you visit major cities in Romania with the help of locals so we've asked one of our friends to write this small Bucharest travel guide.
First time visitor in Romania? Check our 10 travel tips for visiting Romania.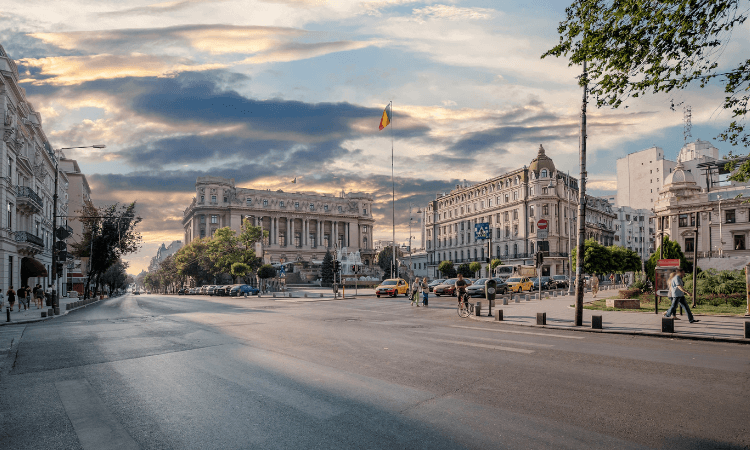 Romania's capital Bucharest will surprise you with its multiple personalities: a Balkan spirit with Oriental influences, reshaped and 're-educated' by 40 years of communist ideals and planning. The Bucharest of today is emerging from its past with Western aspirations and a vibrant young community. Though it may seem rough around the edges, Bucharest can offer something special to all types of travellers. Are you thinking about what to see in Bucharest? Well, did you know that you can find typical tourist hangouts in Bucharest, too?
In Old Town Bucharest you will discover an architectural mix of Belle Epoque Villas and communist landmarks such as the Palace of Parliament. There are also many hidden gems and lesser known places in the area. Bucharest is yet to be flooded with the tourist numbers of some of its neighbouring capital cities and this adds to the charm. No matter which time of year you visit, you will truly have a Romanian experience in Bucharest.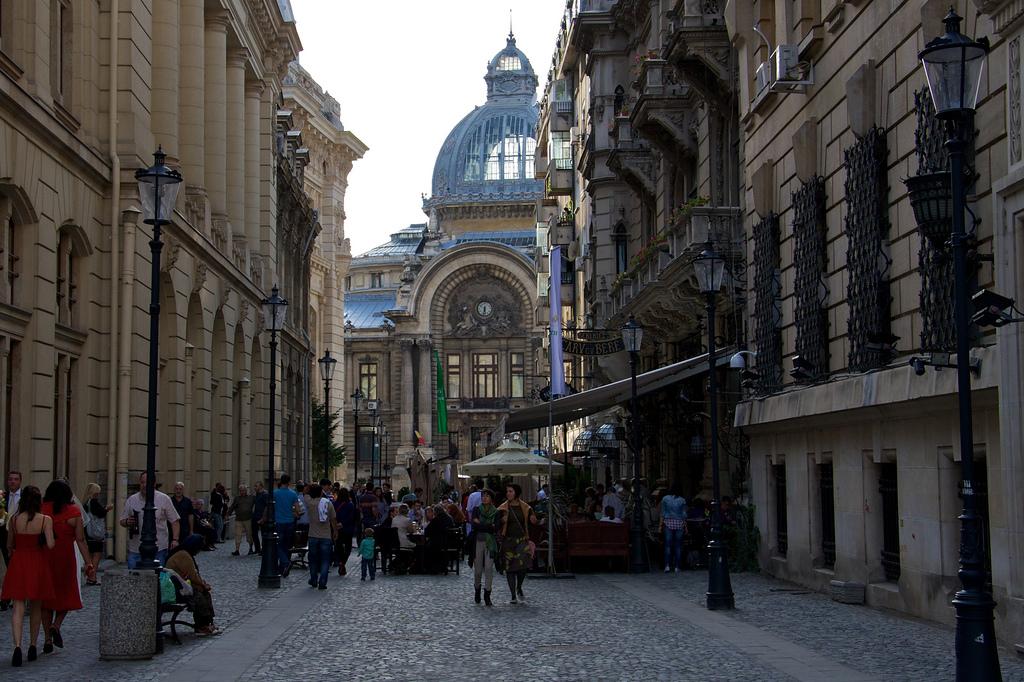 Bucharest has a rich and lively urban culture with many events for the youth. The Romanian capital boasts a modern going out scene with trendy cafes and bars, fine-dining restaurants combining multiple cuisine influences (for a very good prices!), urban gardens and much much more. Come and see for yourself!



1. The Little Paris you didn't know about!

Belle Époque Architecture

Thanks to its glorious Belle Époque buildings, in the early 1900s the city earned the nickname of Little Paris – and not just because it also has an Arch of Triumph which resembles the one in the French capital. If you're confused about what to see in Bucharest, do not go past the most obvious choice - the architecture! Right now Bucharest is very popular for its rich blend of historical (neo-classical), interbellum (Bauhaus and art deco), communist and modern architecture mix. Many of Bucharest's most exclusive hotels occupy some incredible buildings.
So many things to do in Bucharest

Bucharest tourist attractions are plentiful, what's more, the city has a vibrant, modern, artistic & friendly local life. There are various exhibitions, outdoor sports, street culture or food events happening throughout the year, including some pretty cool & unique stuff – like a 3D video-mapping competitions at the Palace of Parliament.

Bucharest nightlife is ranked among the best in Europe


The nightlife in Bucharest is incredible, it can even be classed as one of the best things to do in Bucharest. As a Romanian who has travelled extensively and to many of the European hotspots, Bucharest easily ranks among the best. From 10pm until 6am in the morning - when Romanians go out, they go out in style. You certainly won't be seeing people drinking (or passed out) in the street, cheap beer everywhere or lousy outdated music.



The economic capital of Romania

Bucharest is Romania's capital and economic, cultural and artistic centre. With an estimated population of approx. 3 million inhabitants - out of which almost a quarter is made up of students and young adults - this bustling and vibrant metropolis will pleasantly surprise even the most seasoned of travellers. Bucharest is one of the best places to visit in Romania for a city break and it is a gateway to the rest of the country!
Tip: most young, modern adults speak good English and are very friendly, especially in the city hotspots, so you won't get lost in translation
2. Out and about under the Bucharest skies
On the top of the list of things to do in Bucharest I recommend exploring the city by foot: it's the easiest (and healthiest!) way to discover Bucharest. This is mostly because of its long and wide boulevards that cross the city from North to South along the most important sights and attractions in Bucharest. There are also some great parks to see in Bucharest– some of them huge green spaces with pretty big lakes, perfect for a jog or a bike ride (like Herăstrău or Tineretului Park). There are equally some delightful green gardens, hidden away from the hustle of city life such as Cismigiu Garden or Ion Voicu Park.




Walk around Bucharest starting from Piața Unirii
To start your walk, one option would be to begin from Union Square (Piața Unirii), and from there to make your way up to Victory Square (Piața Victoriei) either on Victory Avenue (Calea Victoriei) or Magheru and Lascar Catargiu Boulevards (~45-60 min walk). Don't be afraid to get lost anywhere in between if you make a left or right – you might come across some wonderful hidden gems!

Rent a bike and go exploring

Renting a bike is the second option – and my favorite thing to do in Bucharest. Start from Herăstrău Park (metro: Aviatorilor), I suggest renting a bike at the park's entrance in Charles de Gaulle Square - it will only cost you 1 EUR per hour! Your bike will be best put to use on a ride around Herăstrău Lake. While you're exploring, see if you can find Rose Island (another hidden gem!).
[tour slug='discover-bucharest-by-bike'] While on your bike ride around Bucharest, do make sure to stop along the way to admire some of the beautiful 80+ year old bourgeois houses that have been well preserved from Bucharest's golden years. They are not official Bucharest attractions by any means but, in my opinion, definitely worth seeing while in Bucharest.
Your ride in the park should finish up at the park's exit, take the exit towards the House of Free Press Square (Piata Presei Libere) for a Russian – American mixed flavored landscape (yep, funny communist names everywhere). From there, head towards the Arch of Triumph, which will be super easy for you to recognize from the distance. You will travel further along on Kisseleff Boulevard towards Victory Square, where Victory Palace, the communist-inspired headquarters of the Government is located.

While on your bike ride around Bucharest, do make sure to stop along the way to admire some of the beautiful 80+ year old bourgeois houses that have been well preserved from Bucharest's golden years. They are not official Bucharest attractions by any means but, in my opinion, definitely worth seeing while in Bucharest.
My hint: located in Herestrau Park is the Village Museum - the largest outdoor museum in Europe where you can find over 60 real-size replicas of traditional houses from more than 36 regions and villages in Romania – it will give you a taste of what the Romanian countryside has to offer and how diverse and fascinating our culture is. You should seriously consider a visit, it's like an educational walk in the park for 2h. And when you're done, head to 18 Lounge nearby to grab some food with a view.

Back to Victory Square, continue your bike ride around Bucharest on Victory Avenue (Calea Victoriei). Calea Victoriei is one of the oldest and most charming streets in Bucharest where you can admire some of the most stunning buildings in the city: George Enescu Museum, the charming Romanian Athenaeum (Ateneul Român) or the elegant former Royal Palace, which now hosts the National Museum of Art.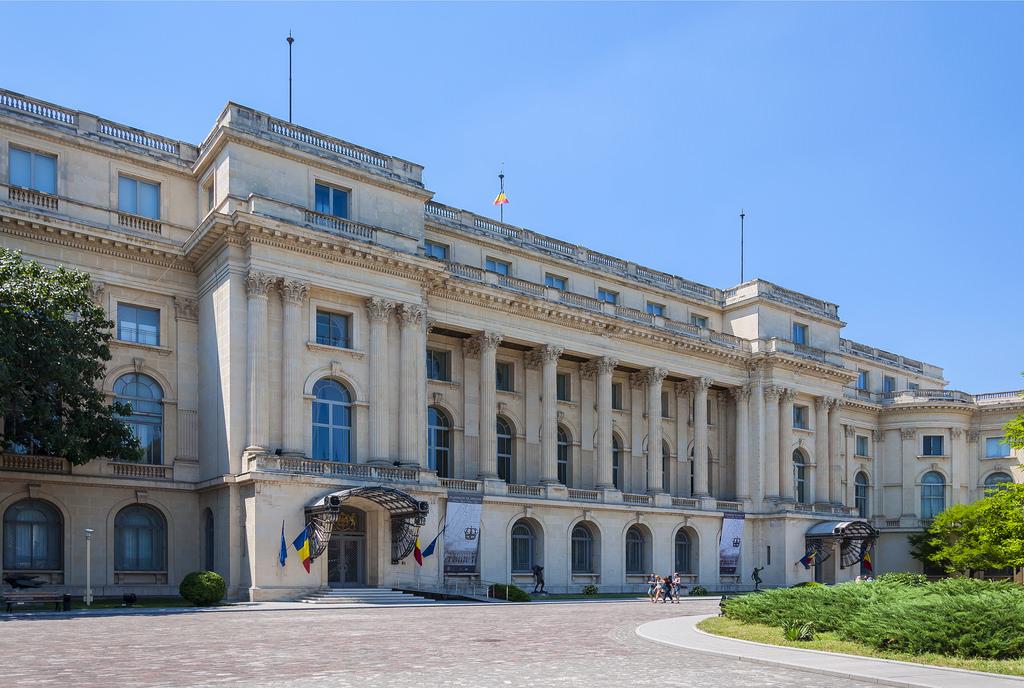 If you glance just across from the palace you'll see the statue of the former Romanian king Carol I, a major figure in Romanian history who reigned for 48 years. The Central University Library is also not far away and and a Bucharest attraction certainly worth exploring. Next stop is Revolution Square, where your eyes will inevitably be drawn to one of the weirdest communist memorial monuments you've ever seen: the Rebirth Memoir. It's basically an impaled potato, or at least that is what most people think.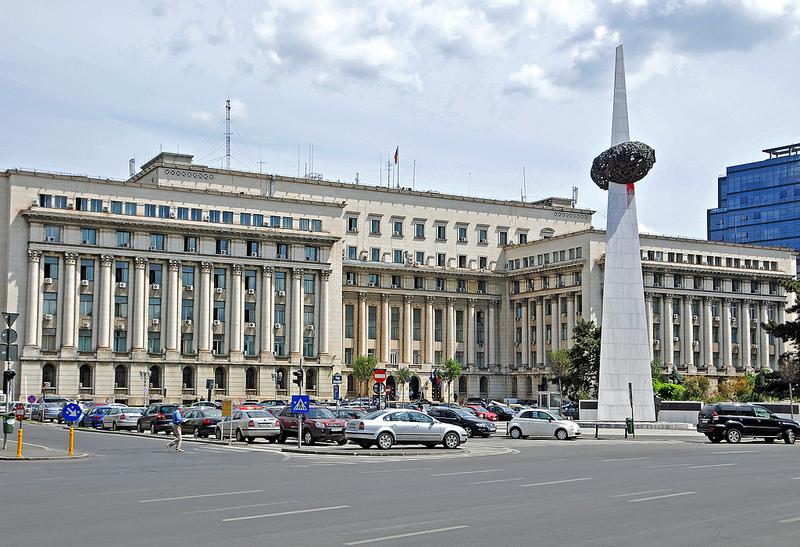 Anyway back to the bike tour! Continue on your bike lane towards the imposing National Military Circle (Cercul Național Militar), the elegant Palace of the Savings Bank and the impressive National History Museum where you can visit a collection of 2,000 year old gold bracelets crafted by the Dacians - our ancestors who settled these lands before they were conquered by the Romans. Romanians do, in fact, have latin roots. Now you know why it's so easy for us to understand languages such as Italian, French, Spanish and Portuguese so easily.


If you want to take a well-deserved rest, the Cismigiu Gardens are nearby. The gardens are an isolated green oasis in the centre of the city loved by tourists and locals alike - you relax while feeding the ducks or just disconnect in nature.

Izvor Park is also not too far away, it's a good spot to just lay on the grass and admire communist megalomania, in other words - the famous Palace of Parliament. When I get asked what to do in Bucharest for relaxation, Izvor Park is always my top pick. Second would be certainly Vacaresti Natural Park, the newest urban delta! It came about because of planned developments from the communist that fell through. It was abandoned for a very long time and then nature just took over. Today it has been granted a protected status.

After all the Bucharest attractions you've been visiting you may need an energy boost. If you like coffee, try some specialty coffee at Origo Coffee. Bucharest has an excellent coffee scene to impress even the most esteemed coffee snobs out there! Hungry? Try Energiea nearby – their new recipe for fries is killing it on the Bucharest instagram scene. Bucharest food is the best!

You can go on a bike tour to see the major landmarks of Bucharest or discover the hidden spots of Bucharest by bike.

For those travelling on a budget or just looking to scratch the surface of the city, there is a free tour of Bucharest held by a non-profit organisation based on tipping the tour guide. It only takes 2 hours and the sights are centred around the Old Town area, but it will give you a good introduction to the city - more details here.

READ more: what to see on a Bucharest city break
3. Bucharest on the inside: plenty to choose from
When thinking about buildings in Bucharest, the massive Palace of Parliament probably comes to mind. It's the world's second largest building after the Pentagon in the US (Wikipedia-it!) and an important landmark and Bucharest attraction.

Palace of the Parliament is used for light shows

Concerts and major events are regularly held in Constitution Square and use the imposing façade of the building for the light show. Make sure to check your travelling dates with events so you'll know if there is anything happening when you visit. Experiencing a light show in Constitution Square is up there with the top things to see in Bucharest.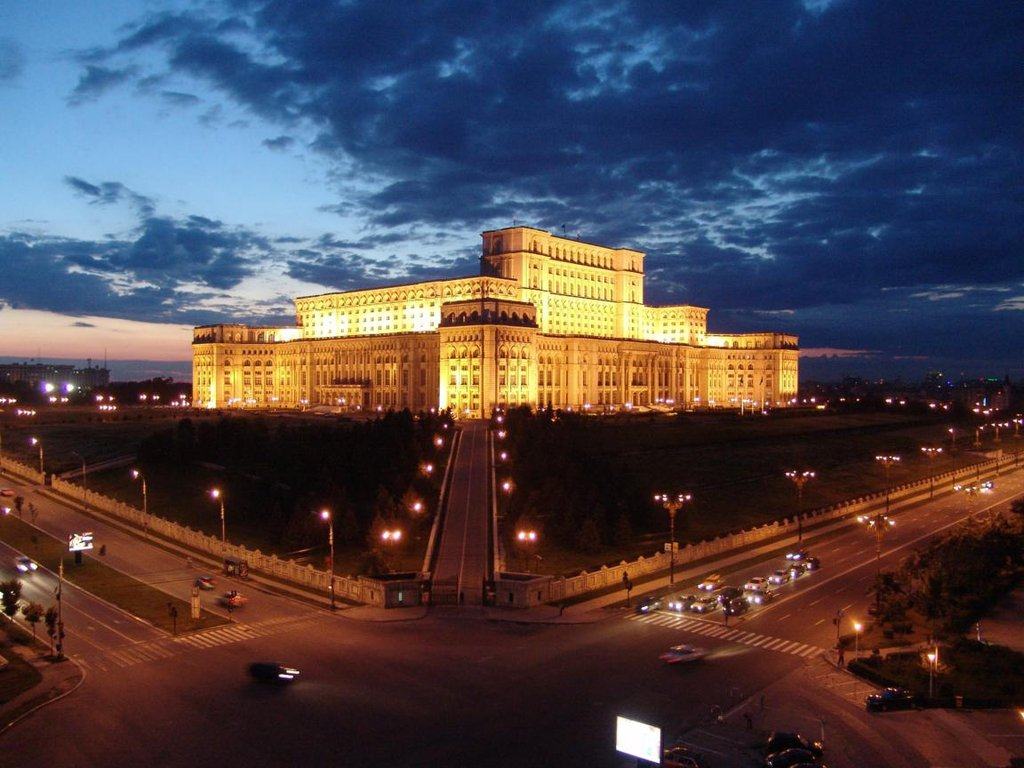 Touring inside the Palace of Parliament

You're probably curious about touring the Palace of Parliament building: while the Parliament meeting halls are not included in your visit, you'll get to see some opulent communist interior design 100% made of Romanian materials: 1 million m3 of marble, a 3t carpet or a 5t crystal chandelier.
My tip: if you're into arts, the National Museum of Contemporary Art is located at the top floor of the Parliament building and there's always something cool going on there. But even if you're not an artsy person, the museum has an outdoor terrace where you can savour a glass of wine with a stunning view of the city.

There's also the Grigore Antipa Natural History Museum back in Victory Square which is quite modern and has great exhibitions of reconstructed dinosaurs models all year round. One Romanian Friend (maybe me) will probably come up with some more suggestions later on.
4. Bucharest eats: foodies – brace yourselves!

You'll be surprised to find that Bucharest food is amazing and the capital of Romania is the perfect place to have a food getaway – and few people believe it until they get here. The city boasts a diverse international inspired food cuisine, with a great choice from Italian cuisine (the nation's favorite) to cool burger places (really hip right now!), Argentinian steakhouses, Turkish or Lebanese joints, gourmet or traditional Romanian food and the all-favorite and reinterpreted Romanian street food – the shaorma (one of your Romanian Friends will probably write more about this). The best thing? Bucharest has good quality food AND it's reasonably cheap: with 20€ you can eat like a semi-king in most places!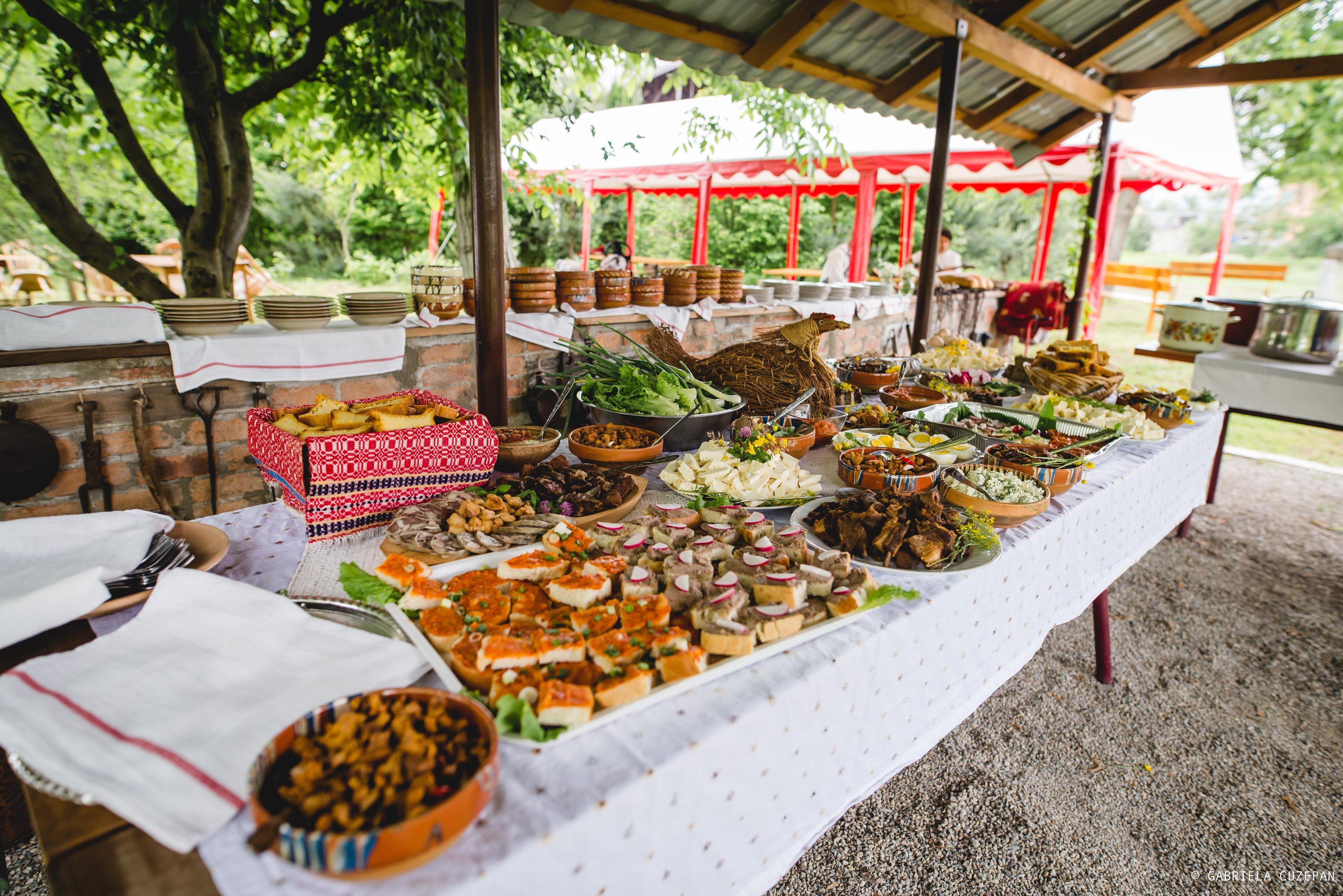 A few top restaurants to visit in Bucharest

I really don't know where to start my list of favorite places in Bucharest for food: for traditional Romanian cuisine try Lacrimi și Sfinți, La Copac or La placinte. Though famous – and probably with the top spot on TripAdvisor – Caru' cu Bere has become a regular pit stop for large groups of tourists and the authentic Romanian feeling is harder to find, despite the good food they serve. If you fancy a burger, Vivo Food Bar or Osho (also a great steakhouse) should be on your list.

Do not skip dessert in Bucharest

Finally, fans of sweets and desserts should definitely consider papanasi (a traditional dish) at Stadio, éclairs at French Revolution or profiteroles at Chocolat Boutique Ateneu – all of them local businesses. Or just stop at any street pastry shop and ask for an apple pie (placinta cu mar) or cheese pie (placinta cu branza) for less than 1€!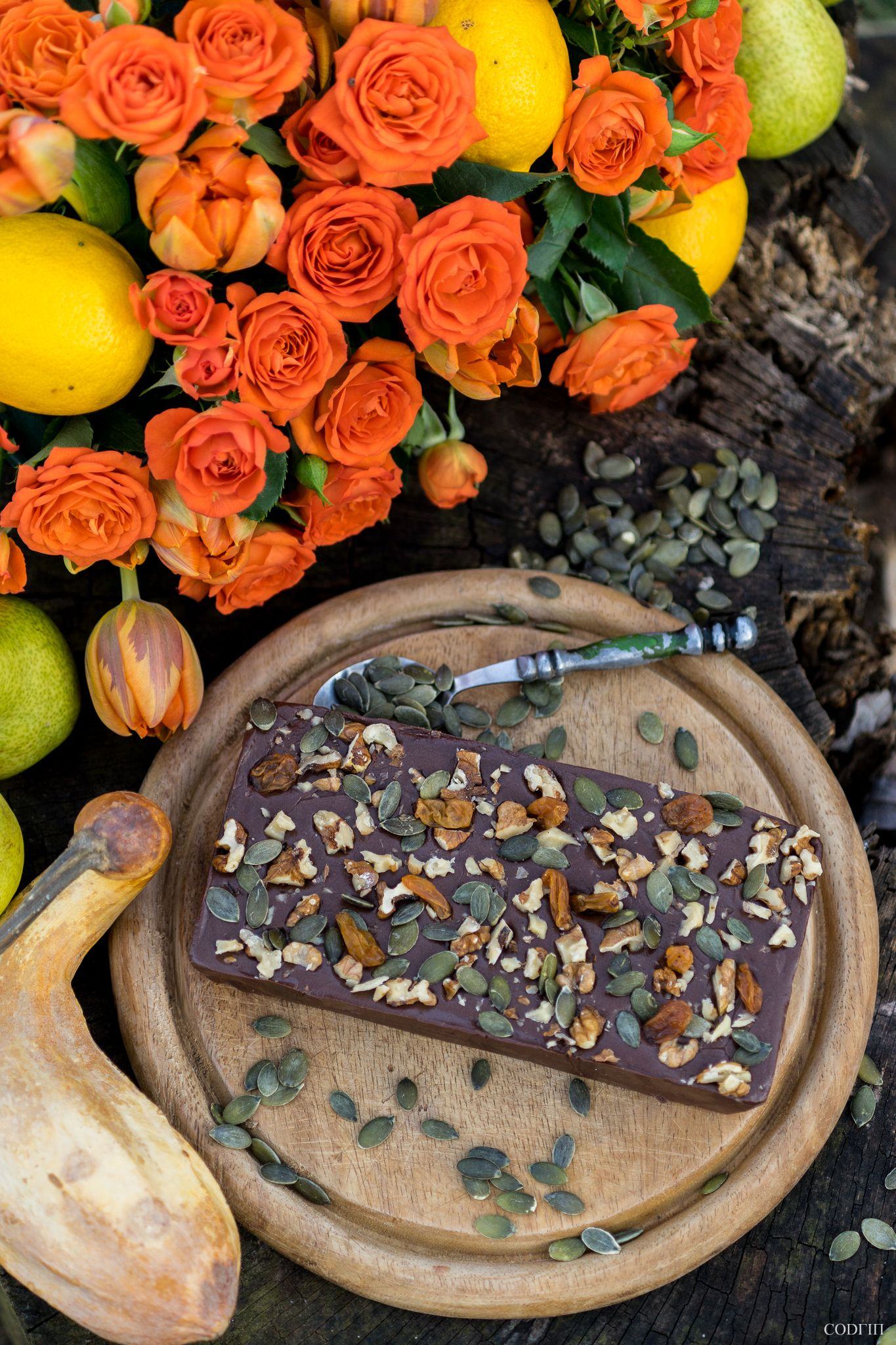 Insider's take: vegans should not despair – there are plenty of places offering delicious and fresh veggies dishes, and I know that one of your Romanian Friends is planning to write more about finding vegan food in Romania. Until then, FruFru located in University square is always a good choice; you can also find their products in most Mega Image grocery shops, spread all over Bucharest, as you will probably see for yourself.
5. Romanian Night life? The BEST in Europe!
If you want to experience the Bucharest nightlife you should prepare for a long night out. My advice: dress well (shirts & skirts) if you want to blend in with the locals and put on your friendly and relaxed face – don't give yourself away after the long day you've had exploring the city!



Sample the local wines
Start by tasting the local wine variety: Corcova Rose at Entourage, Liliac White Young Fresh at Energiea or Lacerta Cabernet Sauvignon & Shiraz at Corks Cozy Bar will give you a sense of Romanian wine being damn fine! Domeniul Coroanei Segarcea or Prince Stirbey are also very good choices if you see them in the menu.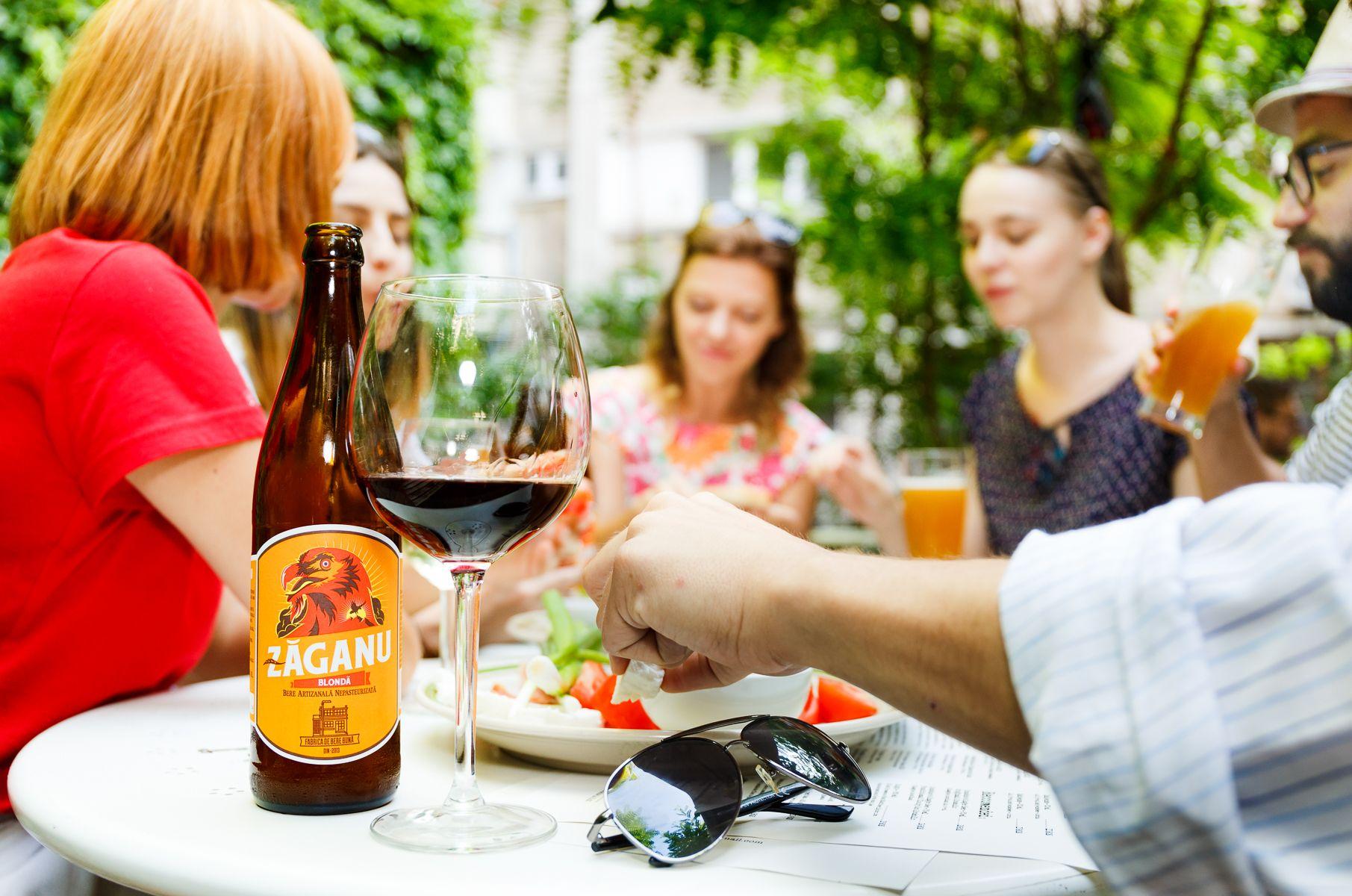 Sip on a few cocktails

Alternatively, go for an Aperol Spritz on the rooftop at Deschis Gastrobar or any cocktail you can literally think of at Newton Cocktail Bar or Fix Me a drink. For a warm summer evening I recommend a cider in the garden at Control – a hip cool place to be or a beer at Eden Garden – a let's-chill-in-the-forest, unpretentious yet vibrant place. But the trending place right now among Bucharest folks is Halele Expirat, with a beautiful lit garden, cool hip music and that great & young Bucharest vibe I was talking about – that's my last insight for you!

The Old Town is a must-experience part of Bucharest nightlife

Some colorful shots at Shoteria are highly recommended before starting the mandatory restaurant - pub – terrace – club crawling in Lipscani Old City Center (Lipscani Centrul Vechi) – a historical area which hosts a great variety of bars, pubs and clubs that you will certainly be in a rush to try and unsure of which ones to choose!

I should tell you that in recent years the Bucharest's Old Town has become quite crowded and noisy, with too many places, people and tourists rustling and looking for alcohol-induced fun. While I don't personally like it, it's a must see part of the vibrant Bucharest nightlife and the feeling is easily comparable with the one found in the old towns of Prague, Krakow or Dusseldorf.

Looking for a fancy night out in Bucharest?

If you want an even more fancy night out, girls should consider wearing high heels and guys should go for a blazer. The places visit for classy nightlife in Bucharest are located in the northern part of the city, in Floreasca or Herestrau area, and are a great choice for a night out warm nights. Consider E3, Biutiful or Funky (last two located on Herestrau Lake) and get ready for a cool soon-to-get wild Romanian night out!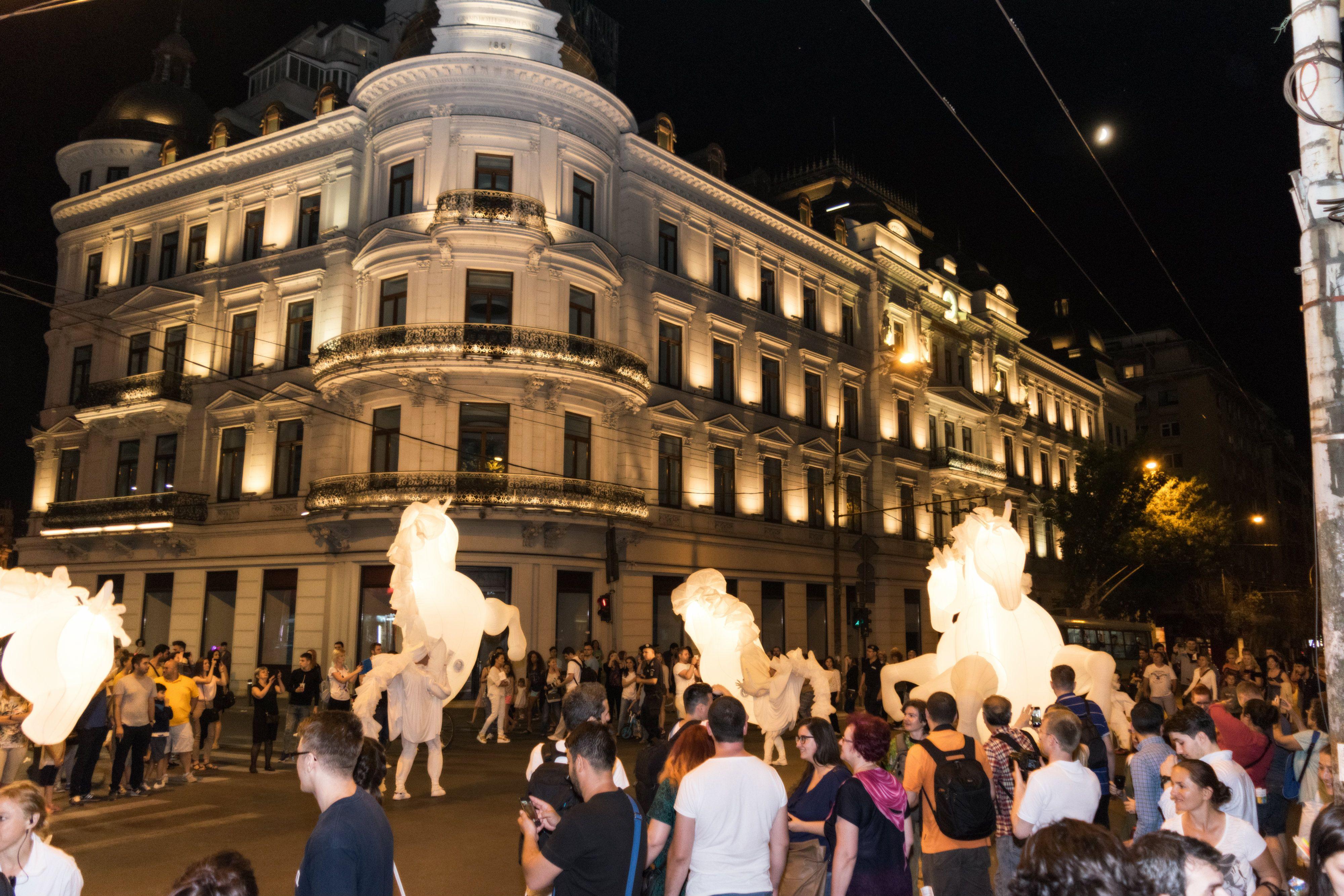 READ more: our favourite places to go out in Bucharest

Romanians start the party late

Finally, like a true Bucharest local, after eating in one place and having a drink in another, now it's time to party – but not before 23:00 onward unless you want to help the staff prepare! Clubs usually start to become full after midnight, as you'll probably see in the urban and cool Interbelic Cocktail Bar, the very fashionista & trendy Gaia Boutique Club or the glamorous Fratelli Lounge & Club. There are lots more to talk about, I'll tell you about them later, just get ready for the magic of a night out in Bucharest which usually ends when the sun is rising! I just hope you won't miss your flight :-)
6. Budget, transport & safety
Wondering how expensive a city break in Bucharest can be?

You don't need to spend much to have a good time in Bucharest

Coming from London, Paris, Milano or Munich, you'll be shocked when you'll see how small your Bucharest travel budget needs to be! Imagine paying between 6-12 EUR for main course, appetizer/dessert and a drink, 1-3 EUR for a coffee or 3-5 EUR for a fantastic cocktail or a glass of wine in most places.

Take the metro or a taxi, buses are unreliable

Attraction tickets are usually between 2-5€ and transportation costs will also be outrageously small, with an average of 1€ for a two-way metro trip (best way to navigate the city) and 30 eurocents/km standard taxi fare. If Uber can't find a car for you, consider using the app Clever Taxi instead.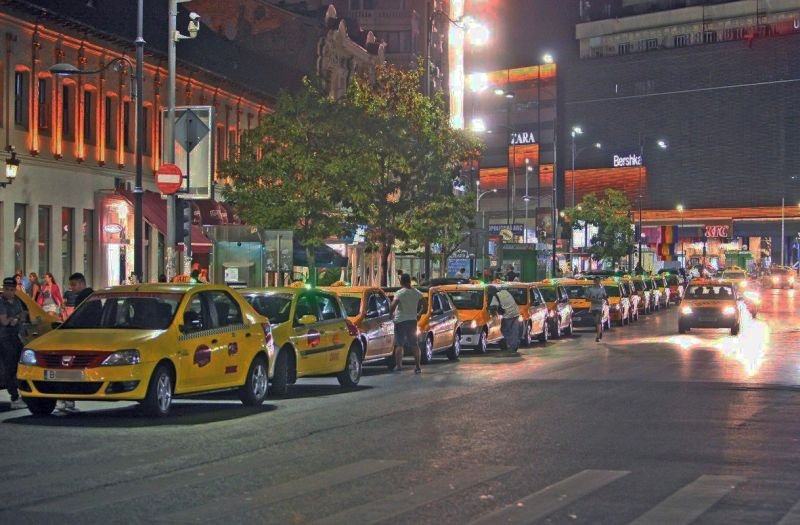 I don't recommend using buses in Bucharest: besides them being unfriendly for a foreigner, their irregular schedule combined with hectic traffic make them unreliable even for locals.

Check out more of Romanian Friend's tips on getting around Romania. If you want to learn more about Bucharest Otopeni Airport, public transport in the city (including taxis), safety and official tourism - take a read of our practical guide to Bucharest- you'll find all the information needed to plan your trip!
7. Bucharest like a local – that's it!
Well, I hope I gave you a taste of what there is to do in Bucharest and just how much this incredible city has to offer. I wouldn't be surprised if you're already searching for your Bucharest flights right now – check out the post from a Romanian Friend on how to find low cost tickets to Romania.

Stay tuned for more fresh insights from me on Bucharest life and do come and see it out for yourself – I honestly think it's a great city! Thanks for reading and maybe I'll see you around in one of my favourite spots!

Your Romanian Friend,
Andreea
Other categories
Other tours nearby