Guides to Major Cities and Regions
Bucharest Travel Guide: places to visit, day trips, going out & more

Why visit Bucharest? Because Romania's capital will surprise you with its multiple personalities: a Balkan vibe with Oriental influences, French-inspired architecture transformed and 're-educated' by 40 years of communism, now a thriving Western-inspired city with an energetic feeling. Read this guide made by locals to get an idea on what to do in Bucharest, places to see, attractions and sightseeing the city!
Though it may seem rough around the edges, Bucharest can offer something to all types of travellers: besides the typical tourist things to do and places to visit such as the Palace of Parliament and Old Town area, read this article to find out about interesting, lesser-known or even secret places to visit in Bucharest! You can book the usual city tours and day trips with us, but we also have some very interesting experiences and suggestions on what to see that will make your visit memorable!
Bucharest hasn't been flooded with the tourist numbers of some of its neighbouring capital cities which adds to the charm. Prices are not too high and most things (restaurants, shops, tours, etc) have not been 'touristified'. Despite this, some tourists planning to visit Romania choose to skip visiting Bucharest after reading worrisome articles and reviews online thinking there is nothing to see - but you know as well as I do that beauty (whatever that means) is in the eyes of the beholder (whoever that may be) :)
The Romanian capital boasts a modern and cool going out scene with trendy cafes and bars, very nice restaurants and fine-dining places (for very good prices!), urban gardens and skybars and - most importantly - friendly, welcoming people. That's why locals are going to help you visit Bucharest: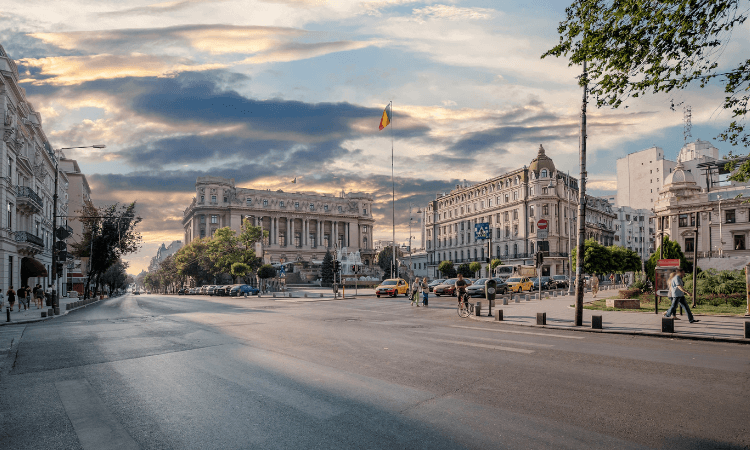 1. Things to do in Bucharest: sightseeing, history, culture, parks & nightlife
With an estimated population of approx. 3 million inhabitants - out of which almost a quarter is made up of students and young adults - this bustling and vibrant metropolis will pleasantly surprise even the most seasoned of travellers.

Introduction to Bucharest history & major sights
Like any other capital of the world, there are some basic and essential things you need to know about the city of Bucharest and the role it played in Romanian history and culture. All the more so as the 3 historical provinces that make up Romania (Transylvania, Wallachia and Moldova) each had their own capital and political life until 1918. Not all Romanians are happy about Bucharest being their capital or see it as representative for Romanian national identity and culture - and this is why having a little context helps.

Belle Époque Architecture
In the early 1900s Bucharest earned its nickname of Little Paris thanks to French-inspired Belle Époque townhouses, buildings and monuments. The city even has an Arch of Triumph similar but smaller than the French version. If you think Bucharest doesn't have nice places to visit you couldn't be more wrong - there are entire neighborhoods and streets where you'll find a unique blend of architectural styles made even more charming with the passage of time (or abandoned buildings). Bucharest is actually very popular for its rich blend of historical (neo-classical), interbellum (Bauhaus and art deco), communist and modern architecture mix. Many of the city's most exclusive hotels, companies or restaurants occupy some incredible buildings worth seeing, particularly on Calea Victoriei, Soseaua Kisselef or Regina Elisabeta Blvd. Or visit a neighborhoods known for its architectural beauty and peaceful life, like Cotroceni.

Discover Bucharest's communist past
From 1947-1989 Romania was a communist country just like everyone else in Eastern Europe (not part of the USSR, mind you!) and the last 25 years were under Nicolae Ceausescu's rule. Driven by megalomania, his personality cult and nationalistic ambitions, Ceausescu brutally changed Romanian society and Bucharest is the most representative experiment for his communist vision. An entire neighborhood was razed to make space for the gigantic Palace of Parliament and Unirii Blvd. Churches were moved or demolished and huge residential areas were created for workers. The stories behind Bucharest's communist years are sad, but fascinating and worth hearing - read more about Romania's communist attractions.

Bucharest fun things to do: street shows & urban art
Bucharest tourist attractions are plentiful, what's more, the city has a vibrant, modern, artistic & friendly local life. There are lots of events going on: various exhibitions, sports competitions, street art fairs, outdoor parties or food events happening throughout the year, usually in front of the Romanian Atheneum or in Piata Universitatii. There are also some pretty cool & unique stuff like a 3D video-mapping competition using the massive Palace of Parliament as background. Check our calendar of events or google!

Relax in Bucharest's many parks
If you're getting tired of so much exploring there are some delightful green gardens and parks in Bucharest, hidden away from the hustle and bustle of city life. Head over to Cismigiu Garden, Izvor Park, Carol I Park, Ion Voicu Park or Gradina Icoanei when in the city centre. King Michael I or Tineretului Park are huge green spaces with pretty big lakes, just perfect for a jog, bike ride or renting a boat and rowing. The huge parks make visiting Bucharest a lot more relaxing, that's for sure!
The newest addition to this list is Delta Vacaresti - in the South-Eastern part of the city a large area was cleared by the communist regime for a major project, which was later abandoned. Over time, Mother Nature reconquered this area and turned it into a wonderful natural biosphere: a park with wetlands where many plants and animals now live! In 2016 Vacaresti Natural Park was granted protected status by law.

Experience Bucharest nightlife - among the best in Europe

The nightlife in Bucharest is nothing short of incredible - it can even be classed as one of the best things to do in Bucharest! As someone who has travelled extensively and visited many European party hotspots, Bucharest easily ranks among the best. Starting from 8pm until 6am in the morning - when Romanians go out, they go out in style. You certainly won't be seeing people drinking (or passed out) in the street, cheap beer everywhere or lousy outdated music. Prepare yourself for an experience!

Tip: most young people speak good English, are friendly and helpful, especially in the city hotspots, so you won't get lost in translation

Day trips & tours from Bucharest
There are many tours from Bucharest to famous tourist attractions in Romania such as Peles and Bran Castle, Brasov or Transfagarasan Highway. Multi-day trips to Constanta and the Black Sea or the Danube Delta are also a good choice. Or go hiking in the Carpathian Mountains! If you want to discover traditional, authentic Romanian life or to visit Transylvania you'll need at least 3 days (just going from Bucharest to Brasov and visiting Bran Castle does not count!) Ask us for help with planning your trip!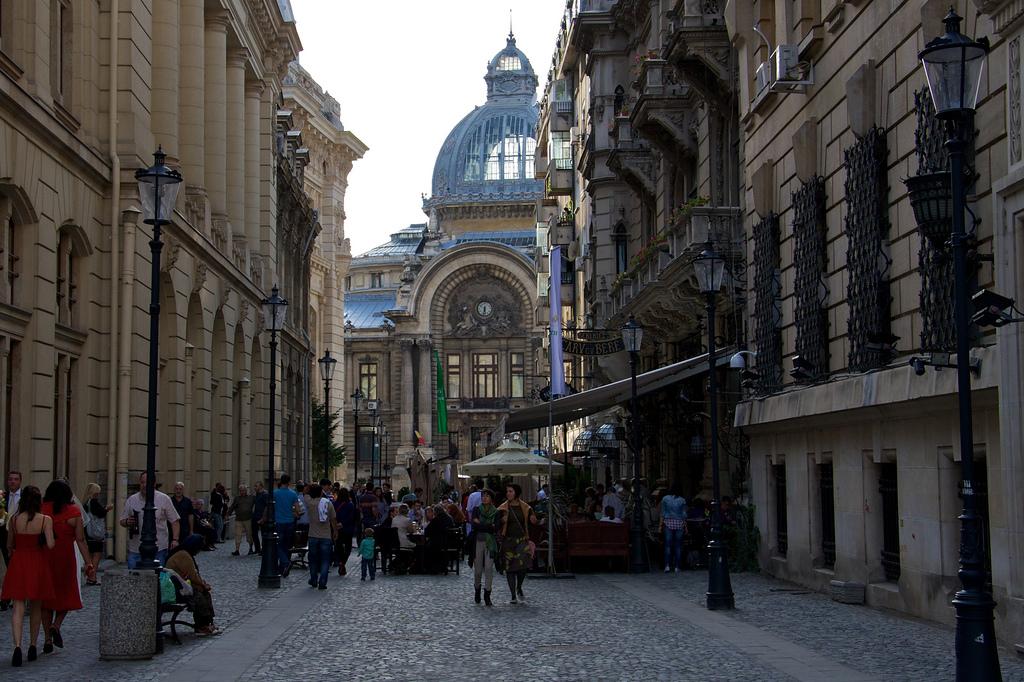 2. What to see & where to go in Bucharest: landmarks & sightseeing
One of the easiest (and healthiest!) way to visit Bucharest and discover its tourist sights is by foot & using the metro. This is mostly because of its long and wide boulevards that cross the city from North to South along the most important landmarks and attractions in Bucharest.
A nice walking tour of the city begins from Piața Unirii (Union Square) and make your way up to Piața Victoriei (Victory Square) either on Calea Victoriei (Victory Avenue) or Magheru and Lascar Catargiu Boulevards (1-2h walk). Don't be afraid to get lost anywhere in between if you make a left or right – you might come across some wonderful places to visit and hidden gems!

Exploring Bucharest on a bike

Renting a bike is the second option – and my favorite thing to do in Bucharest. The city doesn't have many bike paths but there is one starting from the North (King Michael I Park) going all the way to Unirii Square and passing on Calea Victoriei - just perfect to see all the major landmarks! You can rent a bike on your own or go on a guided tour bike tour so you don't miss anything:
If you start from the North, first go an have a quick look at the nearby Arch of Triumph and then make your way down to Piata Victoriei on Kisselef Road. Make sure to stop along the way to admire the beautiful 100+ year-old bourgeois houses from Bucharest's 'Belle Epoque' years. They are not 'official' Bucharest attractions but I think they're part of city's charm.

Back to Victory Square, continue your walking tour or bike ride on Calea Victoriei, one of the oldest and most charming streets in Bucharest where you can admire the city's best known landmarks: George Enescu Museum, the charming Romanian Athenaeum or the elegant former Royal Palace, which now hosts the National Museum of Art.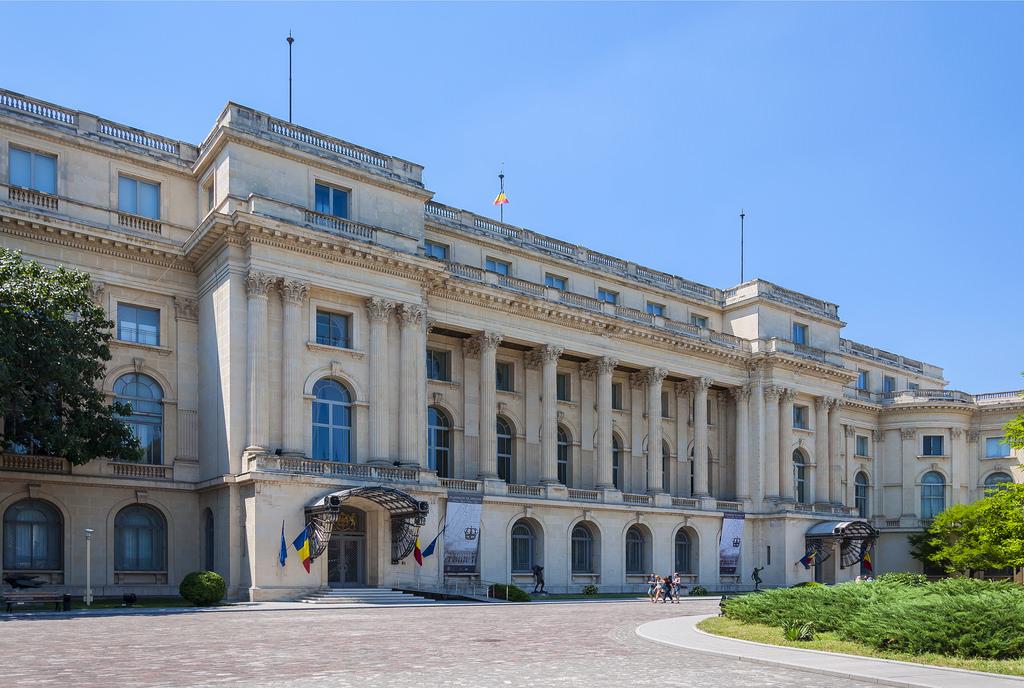 If you glance just across from the palace you'll see the statue of the former Romanian King Carol I, a major figure in modern Romanian history who reigned for 48 years, and behind him the Central University Library. Next stop is Revolution Square where your eyes will be inevitably drawn to one of the weirdest communist memorial landmarks you'll ever see: the Rebirth Memoir. It's basically an impaled potato, or at least that is what most people think!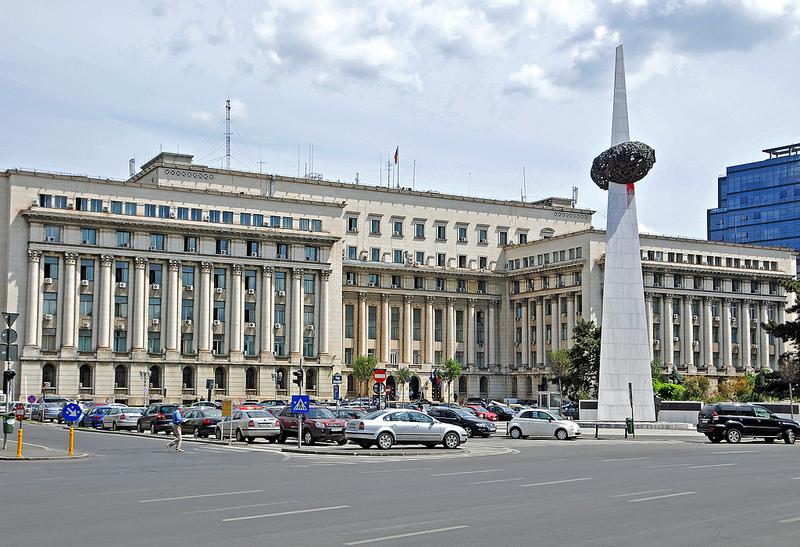 Continuing down South on Calea Victoriei you will end up at the National Military Circle, the elegant CEC Palace (like a national savings bank) and the impressive National History Museum where you can visit a collection of 2,000-year-old gold bracelets crafted by the Dacians, our ancestors who settled these lands before they were conquered by the Romans.

If you want to take a well-deserved rest, the Cismigiu Gardens are nearby. The gardens are an isolated green oasis in the centre of the city loved by tourists and locals alike - you relax while feeding the ducks or just disconnect in nature. Izvor Park is also not too far away: a good spot to just lay on the grass and admire communist megalomania aka the House of Parliament. When I get asked what to do in Bucharest to relax - besides having a drink, Izvor Park is always my top pick for its open-air spacious feeling!

READ more: what to see on a Bucharest city break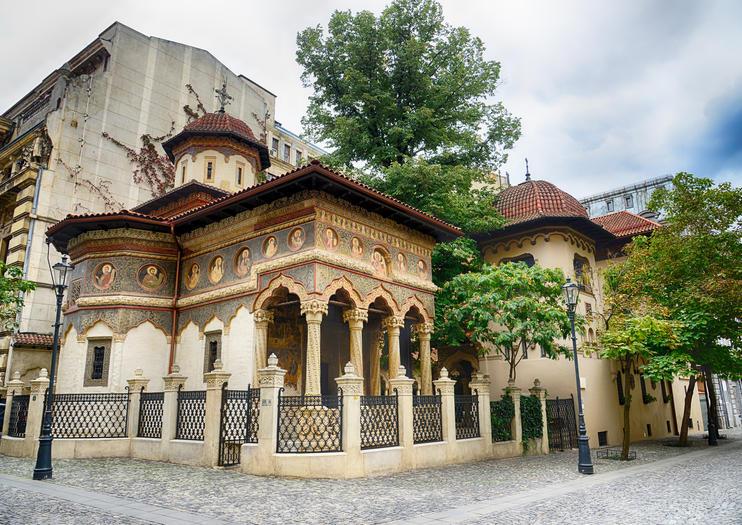 3. What to visit in Bucharest: attractions & museums
Here's a quick list of Bucharest's top places to visit and landmarks:

Palace of Parliament
Romanian Atheneum
Revolution Square
Old Town Lipscani area
Unirii Square & Fountains
Dimitrie Gusti National Village Museum
National History Museum
National Art Museum
Stavropoleos Monastery
Primaverii Palace (Ceausescu's home)
Palace of the Parliament: Bucharest's top attraction
When thinking about Bucharest, the massive Palace of Parliament (aka Ceausescu Palace, House of People, House of Parliament) probably comes to mind. It's the world's second-largest building after the Pentagon in the US and probably the most famous landmark and attraction in Bucharest. As one of the top things to visit but also an administrative building, it's important to plan your tour inside in advance.

Why tour the Palace of Parliament building? Because you'll get to see what communist megalomania and opulence can do - and the price people paid for that. The massive exterior may look uninspiring but the interior was lavishly decorated with premium materials of 100% Romanian origin: 1 million m3 of marble, a 3t carpet or a 5t crystal chandelier. Learning about the effort and sacrifice made by Romanian people to satisfy a dictator's whims at a time of shortages and need will also be a lesson for everyone. Having a bit of context about Romania's communist years and how the regime collapsed is important, but even without it you'll still get to see something incredible. Another interesting place to visit is Ceausescu's house.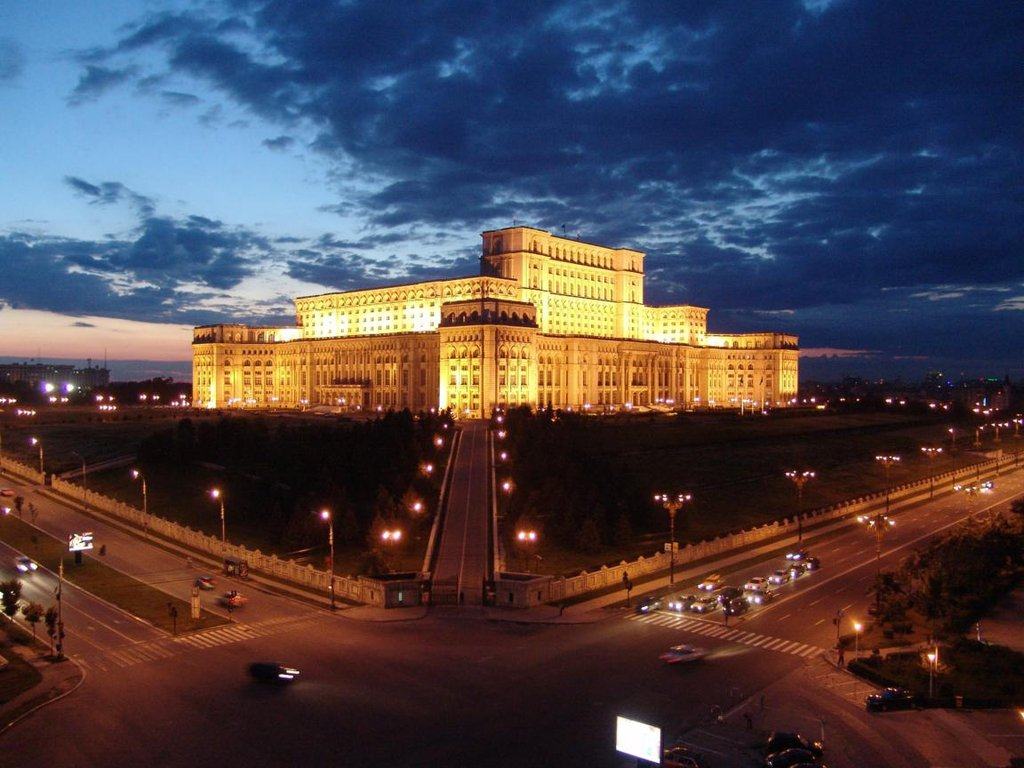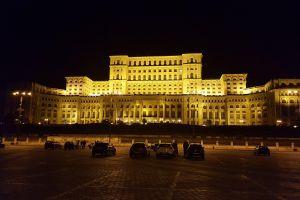 Book now
My tip: if you're into arts, the National Museum of Contemporary Art is located on the left wing, top floor of the Parliament building and there's always an exhibition on display. But even if you're not an artsy person, the museum has an outdoor terrace where you can savour a glass of wine with a stunning view of the city - it's one of the locals' favorite things to do

Bucharest museums: the classics & cool
As the capital of Romania, Bucharest has the standard collection of national museums - and they're actually very good and a nice thing to do if you have a particular interest in their subject or the weather is not great for outdoor visiting! The classics are National Museum of Art, Museum of Contemporary Art and National History Museum (where you can see a unique collection of golden bracelets made by the Dacians, our ancestors). The Grigore Antipa Natural History Museum back in Victory Square is quite modern and has very nice exhibitions of reconstructed dinosaurs models all year round.
My favorite place to visit is the Village Museum because of it's unique character: an outdoor museum where you can find over 60 real-size replicas of traditional Romanian village houses from more than 36 regions and parts of the country. I always discover something new and it will give you a taste of what Romanian countryside looks like and how diverse our rural culture is.
If you're looking for unconventional and different museums and things to visit indoors - then you have some very good options:

Museum of Senses - a quirky and very cool experience
Museum of Records - world-record collections of peculiar items
Museum or Romanian kitsch - a seriously funny experience
the Little Paris Museum which will help you understand why Bucharest was once called Little Paris, and get a glimpse of life in the capital in the 1920s
a communist time-capsule apartment filled with objects and decorations from past times, where you'll be able to understand and see how people lived during the communist regime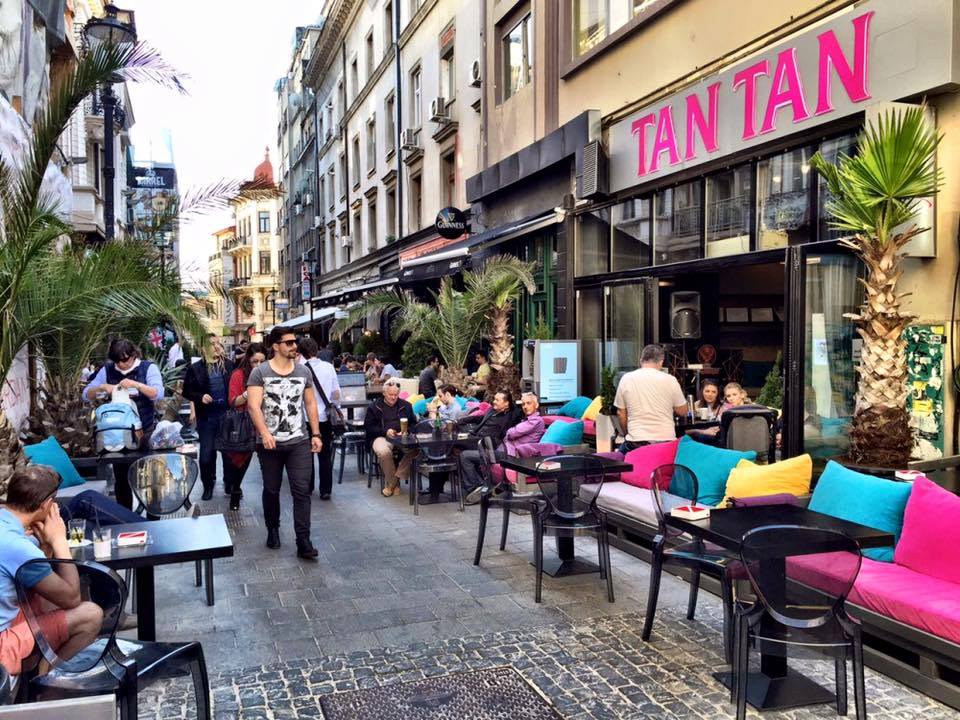 4. Where to eat & go out in Bucharest: restaurants, coffee shops and bars
After all these Bucharest attractions and places you've visited, you're probably hungry, looking for a coffee or maybe a drink to relax. Keep reading to see our recommendations for places to eat, drink or relax and have a coffee!

Best places to eat in Bucharest
Romania's capital is a great - and affordable - place for a food-tasting getaway: lots of variety and international-inspired cuisine, cool places to eat with an inspiring design and fancy menus with a modern twist, fresh locally-sourced ingredients and great customer service. Not too expensive and available at affordable prices compared to other capitals: 10-15 Euro (45-70 lei) will buy you a main dish and a drink even in high end places.
Bucharest boasts a very diverse food scene with a multitude of choices. Locals have a strong going out culture so there are many places to eat. Our suggestions (don't go without a reservation on evenings or weekends):
Romanian cuisine: Zexe, Jaristea, La Mahala, Becca's Kitchen, Maize (Romanian up-scale), La Copac, Lacrimi si Sfinti, City Grill, Vatra Neamului, Hanu' lui Manuc, Caru cu Bere (traditional)
Italian (the nation's favorite): Trattoria Don Vito, Grano, Quattro Stagioni, Il Peccato, Trattoria Fresca, Gustosi Momenti, SARA Restaurant
British & Irish pub: The Harp, Trafalgar
Lebanese (as there's a minority living here): Piccolo Mondo, Zaitoone, Four Seasons, Al Mandaloun
burger places (always cool): Burger van Bistro, Za Lokal, Switch.eat, Vivo fusion bar
steak houses: Osho, Prime Steaks & Seafood, VacaMuuu
cool & urban places to eat (modern European): Energiea, Biutiful, Uanderful, Simbio, Lente, Alt Shift
international fine dining: Joseph, Casa Doina, Stejarii Pool Club, Casa di David, Le Bistrot Francais, L'Atelier
street food (shaorma - a must!): Calif, Divan, Dristor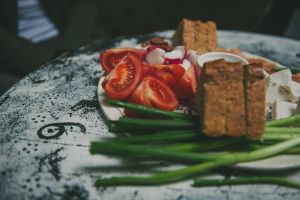 Start from: University Square
Book now
Local tip: vegetarians or vegans should not despair – there are plenty of delicious and fresh dishes; read our article on traditional Romanian food to find out more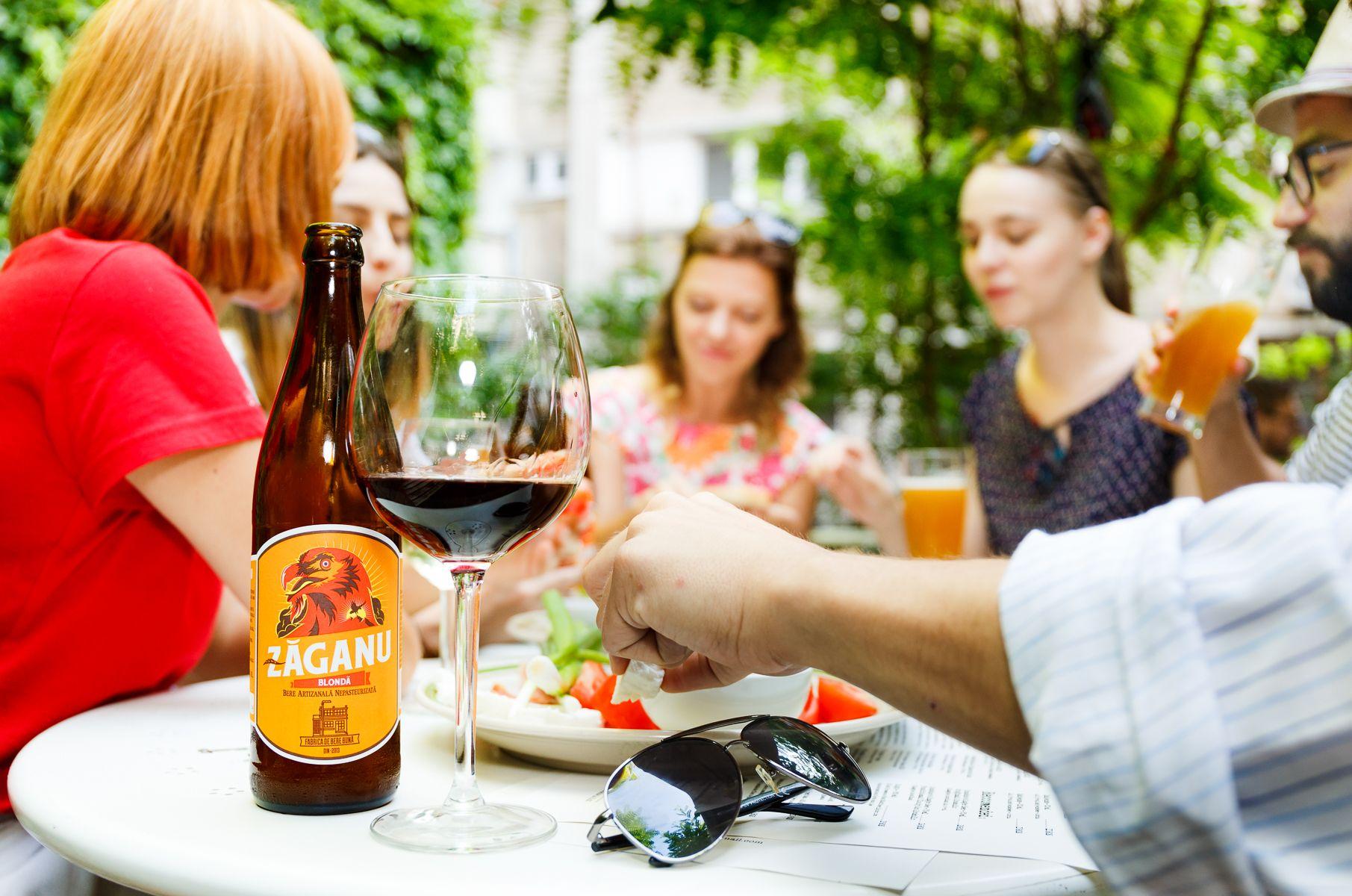 Romanian beers and wine
First, you should know that Romanians enjoy drinking - a lot! Most people prefer beer and you won't have trouble finding & drinking them everywhere: local brands you should try Silva, Ciuc or Ursus. Craft beers have been on the rise recently with young and hip crowds looking for new tastes: Nenea Iancu, Zaganu, Hophead, Ground Zero or Gambrinus.


As for having a surprisingly good glass of wine in a nice setting - it's one of the best things you can do in Bucharest! Try Corcova Rose at Entourage, Liliac White Young Fresh at Energiea or Lacerta Cabernet Sauvignon & Shiraz at Corks Cozy Bar to get a sense of Romanian wines being damn fine! Domeniul Coroanei Segarcea or Prince Stirbey are also very good choices if you see them in the menu.

Do not skip dessert and coffee shops in Bucharest
Several years ago Bucharest the specialty coffee culture was booming in Bucharest. Now it matured with lots of small and cosy coffee shops serving single or blended origin, on-the-spot roasted and ground DELICIOUS coffee! The most popular, old and famous coffee shop is Origo, but you should also try Coftale, Beans&Dots, Steam, Orygyns, Two Minutes, Garage Cafe, T-Zero, On-Off or The Coffee Factory. What's a cortado or V60? Go and find out - and be sure to check our list with the best coffee shops in Bucharest to find out more.

Finally, fans of sweets and desserts should definitely consider papanasi (a traditional dish) at Stadio, éclairs at French Revolution or profiteroles at Chocolat Boutique Ateneu – all of them local businesses. Or just stop at any street pastry shop and ask for an apple pie (placinta cu mar) or cheese pie (placinta cu branza) for less than 1€!
5. Bucharest nightlife? The BEST in Europe!
There are several reasons why the nightlife in Bucharest is so good and famous - our article will tell you more and also the best bars and places to go out. Suffice to say that you should prepare for a long night out and dress well (shirts & skirts) if you want to blend in with the locals. Put on your friendly and relaxed face – don't give yourself away after the long day you've visiting Bucharest!

Sip on a few cocktails
Go for an Aperol Spritz on the rooftop at Deschis Gastrobar or any cocktail you can literally think of at Newton Cocktail Bar or Fix Me a drink. For a warm summer evening I recommend a cider in the garden at Control – a hip cool place to be or a beer at Eden Garden – a let's-chill-in-the-forest, unpretentious yet vibrant place. But the trending place right now among Bucharest folks is Halele Expirat, with a beautiful lit garden, cool hip music and that great & young Bucharest vibe I was talking about – that's my last insight for you!

The Old Town is a must-experience part of Bucharest nightlife
Some colorful shots at Shoteria are highly recommended before starting the mandatory restaurant - pub – terrace – club crawling in Lipscani Old City Center (Lipscani Centrul Vechi) – a historical area which hosts a great variety of bars, pubs and clubs that you will certainly be in a rush to try and unsure of which ones to choose!

I should tell you that in recent years Bucharest's Old Town has become quite crowded and touristy, with too many places, people and tourists rustling and looking for alcohol-induced fun. While I don't personally like it and some locals avoid it, it's a must see part of the vibrant Bucharest nightlife and the feeling is easily comparable with that in the old towns of Prague, Krakow or Dusseldorf.

Looking for a fancy night out in Bucharest?
If you want an even more fancy night out, girls should consider wearing high heels and guys should go for a blazer. The places visit for classy nightlife in Bucharest are located in the northern part of the city, in Floreasca or Herestrau area, and are a great choice for a night out warm nights. Consider E3, Biutiful, Fratelli or Funky (last two located on Herestrau Lake) and get ready for a cool soon-to-get wild Romanian night out!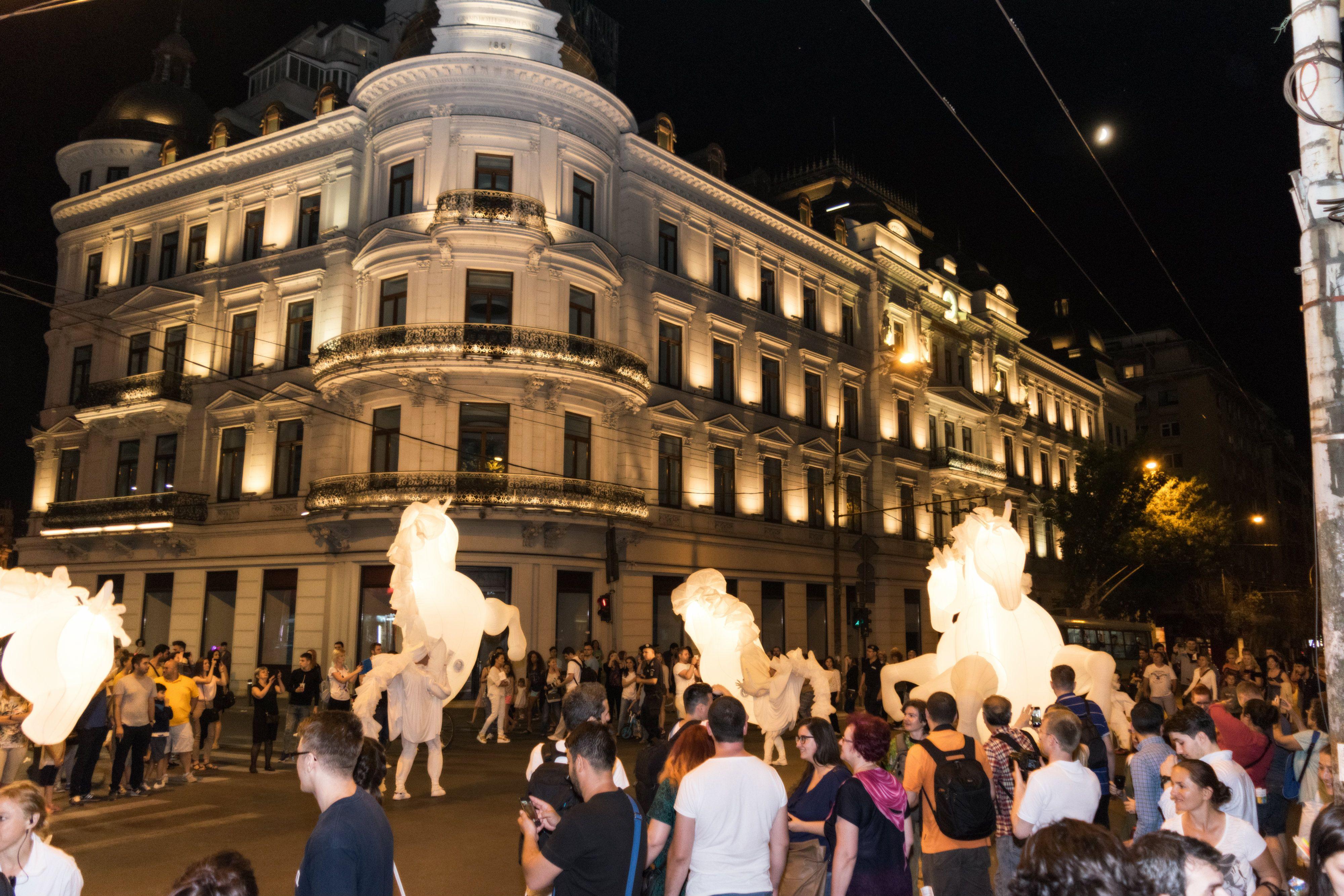 6. Budget, transport & safety in Bucharest

Check our full practical guide to Bucharest with all the info you need about Bucharest Otopeni Airport, public transport in the city, taxis, safety and official tourism infrastructure.

You don't need to spend much to have a good time in Bucharest
Coming from London, Paris, Milano or Munich, you'll be shocked to see how affordable your Bucharest travel budget needs to be! Imagine paying between 6-15 EUR for a main course, appetizer/dessert and a drink, 1-3 EUR for a coffee or 4-5 EUR for a fantastic cocktail or a glass of wine in most places. A reasonable budget per day for visiting the city should start at 25 Euro.

Take the metro or a taxi, buses are unreliable
Attraction tickets to museums and other places to visit in Bucharest are usually between 3-5 Euro. The most efficient public transport is the subway which is quite affordable and convenient: 1 Euro for 2 rides, 4,5 Euro for 10. Taxis are also inexpensive with around 1,99 Lei/km but ridesharing apps such as Uber and Bolt are the most popular choice for getting around in our capital.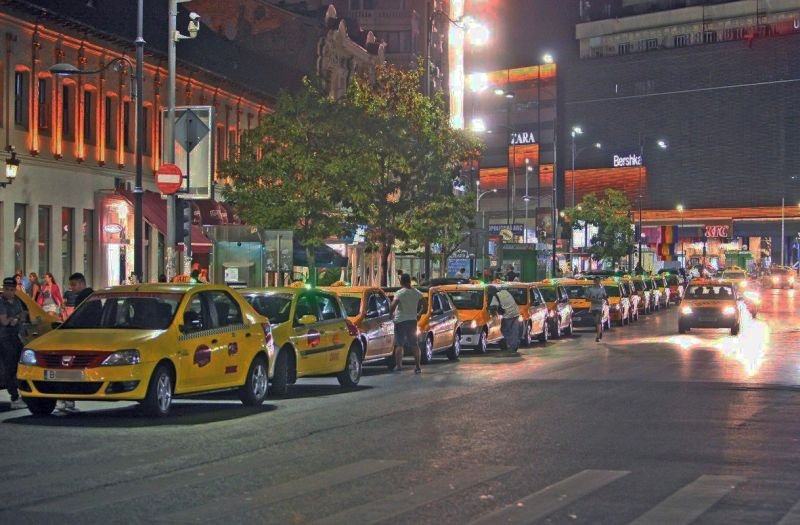 I don't recommend using buses or trains in Bucharest: besides them being unfriendly for a foreigner, their irregular schedule combined with hectic traffic make them unreliable even for locals!
7. Bucharest like a local – that's it!
Well, I hope I gave you a taste of what there is to do in Bucharest and just how much this incredible city has to offer. I wouldn't be surprised if you're already searching for your Bucharest flights right now – check out the post from a Romanian Friend on how to find low cost tickets to Romania.
Stay tuned for more fresh insights from me on Bucharest life and do come and see it out for yourself – I honestly think it's a great city! Thanks for reading and maybe I'll see you around in one of my favourite spots!

Your Romanian Friend,
Andreea
Other categories
Other tours nearby