Essential Walking Tour of Bucharest: Old Town & Revolution Square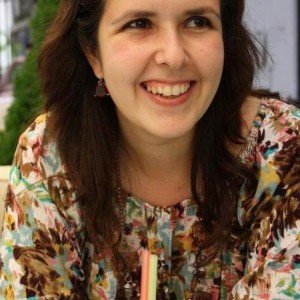 With: Anita

30
With Oriental influences, a communist past and Western future, Bucharest is a vibrant city and an intriguing metropolis of Eastern Europe! There is a lot of history behind the city's landmarks and each story will help you uncover Romanian culture and life in Bucharest. Join us for a leisurely walk in the main areas to find out what's so interesting about our capital!
---
What you need to know about the Essential Guided Tour of Bucharest

This is a walking tour in the main areas of Bucharest's city centre, child-friendly. Duration 3-4 hours and 3.5 km of walking
Major sights included: Revolution Square, Romanian Atheneum, Villacrosse Passage, Old Town area, Manuc Inn, Old Princely Court & many others
See Carturesti Carusel, the most beautiful bookstore in a restored palace. Learn about the city's impressive architecture & landmarks
You will also try the most popular street snack in Romania - covrigi! (included)

Additional information

The tour includes: a Romanian street snack, guidance, We will make pit stops for refreshments.

As we will be walking a bit, please wear comfortable shoes. Also consider wearing sunscreen if you need it.

Starting time and location will be sent to you after your booking is confirmed.

Full payment required when booking.

To get a refund you need to cancel 3 days before the tour date.
---
Moments to expect in the Walking Tour of Bucharest
Romanian Monarchy & Communist Revolution

Revolution Square, formerly known as Palace Square, is the political center of the city and has witnessed many important events in Romanian history. Here dictator Nicolae Ceausescu made his last, ill-advised speech to a crowd that turned on him, starting the Romanian revolution of 1989. All over the square, there are major landmarks including some that were at the heart of Western espionage and intrigue interwar years.

Victory Avenue & French vibe

Leaving the square we'll continue on Victory Avenue - and I'll tell you about its name. It's also the city's main boulevard, shopping avenue and part of the reason for Bucharest's 'Little Paris' nickname. Some famous landmarks from the inter-war period we'll see here are the 'Telephone Palace', Military Circle, former National Theatre and Kretulescu church, one of the most famous in Bucharest.

The secrets of Old Town

Time to learn about one of the oldest - and most popular - parts of Bucharest: Old Town. This is where Ottoman Pashas rubbed shoulders with Transylvanian Princes and where the city's mosaic of cultures, religions and historic influences can be seen. Mosques, merchants, inns, restaurants, churches - all here. Major sights in the area include the National Bank, Stavropoleos Church, Caru' cu Bere.

Romania's most legendary figures

The Old Princely Court was the former residence of Wallachian rulers, including for Vlad Tepes (aka Dracula) whose statue is somewhere in these parts. We'll finish the tour at Manuc's Inn, the most popular stop for everyone in Bucharest's history.
Cancelation & refund policy
Easy
Sends us or the guide an email 24h before the tour informing us you can't make it and you'll get a full refund of your payment, no questions asked.
Location details
Starting point:

Bucharest

Nearest airport:

Bucharest Henri Coanda International Airport

Nearest train station:

Bucharest North Railway Station

Landscape:

Urban, cobbled streets
Reviews from travellers Andrew C. on 04.09.2023
The Essential Walking Tour of Bucharest was a really delightful and interesting introduction to the city; long enough to cover some ground but not too overwhelming or tiring! My guide was knowledgeable, flexible, and excellent company for three hours or so. I learned a lot about the history of the city and Romania itself. Definitely a great way to start my week in the country. Katherine A. on 19.06.2023
Romanian friend were very helpful with helping me plan my trip. They have a lot of information on their website and I was able to email them directly with any questions. We had a great tour and it was a great way to get our bearings, see the sites and learn about Buchaest. Our guide was very knowledgeable and helpful and gave us lots of information. She went out of her way to make sure we had a great time. Hannah V. on 02.10.2021
Our tour was great! We had a fantastic guide, very engaged, and we had a lovely stroll through the city while getting a history lesson, and hearing accounts of what it was like to live in Bucharest during different time periods. The tour felt personal, and I never felt rushed. I can absolutely recommend it to anyone, and a perfect way to get to know Bucharest. Neale P. on 20.05.2019
interesting and fun tour with a great local guide native of Bucharest. not your usual touristy experience. highly recommend! Merry C J. on 01.07.2019
Alexandru was a great guide! We enjoyed his enthusiasm, and especially the knowledge and perspective he brought to the tour of the city from his architecture background. We would highly recommend him and the walking tour.
Other tours nearby
Start from: Revolution Square next to the Rebirth Memorial (The patatoe)

Start from: University Square
Subscribe to our Romanian quarterly magazine
4 times a year we prepare a newsletter with local stories, places and our special insights about Romanian culture and local life that will inspire you to visit our country and have an authentic local experience. Would you like to get it?