The Communist Heritage: Megalomania & Weird Names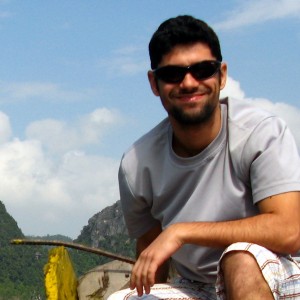 With: Stefan

3
For 41 years Romania was a communist country, 25 of which under Nicolae Ceausescu's rule. Driven by megalomania, his personality cult and nationalistic ambitions, the regime brutally changed Romanian society. Bucharest is the most representative for communist life, with major landmarks, names and stories to be heard. Let's discover them through a leisurely walk around the city!
---
What you need to know about this Bucharest communism walking tour

This is a shared walking tour for small groups. Duration: 3 hours and starts daily at 10:00 AM
Your English-speaking local guide will take you for a walk to see some of the main landmarks in Bucharest representative for the communist regime
We will also talk about the 1989 revolution that violently overthrew Nicolae Ceausescu's regime and led to his execution
No visits included; this is a general orientation-introduction tour in the communist history of Romania

Additional information

Lots of urban walking involved so please wear comfortable shoes.

You might want to bring a bottle of water, but we can pick up one along the way.

Starting location in the city centre. Exact address will be given after your booking is confirmed.
---
Moments to expect in the Bucharest communist tour:
Bucharest communist landmarks: Palace of Parliament and Unirii Blvd.

After the earthquake of 1977, Ceausescu decided to "rebuild" his capital. Learn how the 3rd largest building in the world was built and how architecture and city planning were used to change Bucharest and its people's minds and hearts.
Note: interior visit NOT included

Get behind the Communist "curtain"

Behind the tall apartment buildings, common to all cities in Romania and other Eastern European countries, there are still traces of Old Bucharest. See some landmarks from Old Bucharest and find out how churches were moved to make way for the regime's urbanisation plan.

Education, mass-media and religion vs communism

Ceausescu's regime had a strong personality cult, which influenced all aspects of Romanian society. I'll tell you how far the regime's reach extended, the massive parades that were organised and how pictures of Ceausescu were literally everywhere.

Revolution Square: the beginning of the end for the Ceausescu regime

In Revolution square lies the former Communist Party HQ and the balcony where Ceausescu gave his last speech. It is also where violence took place and people died. To remember those events, a weird but towering memorial was built and I will tell you more about it.
Location details
Starting point:

Bucharest

Nearest airport:

Bucharest Henri Coanda International Airport

Nearest train station:

Bucharest North Railway Station

Landscape:

Urban
Reviews from travellers Joseph H. on 27.08.2019
Elena was savvy and enthusiastic about learning and sharing Romanian communist history. Tour was a super interesting intro to Bucharest. Andrea W. on 28.07.2017
Romanian Friend made it possible to book a tour in Bukarest for me and my two oscillating kids with only a few hours short notice! So we had a great time with our guide Elena to the important points of Communist Walking Tour of Bucharest in Bukarest! She shared all her accumulated background knowledge about the revolution in 1989 and the former communistic regime and answered patiently all our questions. Our tour through Bukarest was much longer than planned because of the interesting facts she told us. Thanks for supporting us in such an uncomplicated way!
Other tours nearby
Start from: Lipscani street
Subscribe to our Romanian quarterly magazine
4 times a year we prepare a newsletter with local stories, places and our special insights about Romanian culture and local life that will inspire you to visit our country and have an authentic local experience. Would you like to get it?