Timisoara Day trip to Danube Gorge & King Decebal Statue
With: Mark-Alex

17
The Danube is Romania's Southern border and close to Timisoara the river formed a beautiful natural gorge through the Carpathian Mountains. On this Danube tour we will go on a short hike to get the best views of the Gorge called 'Cazanele Dunarii' and then see King Decebal's Statue! A wonderful day trip from Timisoara!
---
What you need to know about the Danube Gorge and King Decebal Statue tour:

This is a private day trip starting from Timisoara. Duration: 11-12 hours
Included: transport, guidance and boat rental. Not included: meals, souvenirs or other expenses
We will go on a moderate hike with splendid views of the Danube Gorge. We can change the route according to your preference or fitness
During the warm season (April - October) we will go on a boat ride on the Danube and visit some caves!
During the cold season (October - April) we can do more hiking in the area and enjoy an outside thermal bath in the Baile Herculane resort (optional)

Additional information

We will meet in Timisoara (pick up from your accommodation).

This tour involves a moderate hike, please bring appropriate walking shoes and clothes.

Thermal bath: this is a public place with no facilities. Please bring bathing suit, towel, slippers if you want to take a bath.

The program can be altered on the spot, depending on weather conditions and other relevant aspects such as the physical condition of the participants.
---
Moments to expect during the Danube Gorge tour to King Decebal Statue:
Decebal's Statue: a massive rock sculpture!

We start our Danube Gorge tour from Timisoara by driving along the river banks and admiring the wild, natural and untouched landscapes. We finally make a stop to admire the tallest rock sculpture in Europe: King Decebalus Statue - former king of Dacians, our ancestors who lived in these parts 2,000 years ago.

Hike to admire Danube Gorge from above

We will then go on a moderate hike in the Carpathian Mountains to go reach a point above the Danube Gorge and admire the splendid views over the wide river. Impressive rock walls surround the wide river and beautiful vistas are all around!

Danube boat ride and cave exploring (April-October)

If weather permits, we'll go on a river cruise on the Danube and get a different, up-close perspective of the Boilers (Cazanele Dunarii). We will see other sights from Dacian - Roman times and go visit the inside of 2 caves accessible only by boat: Veterani and Ponicova. Very impressive and full of surprizes, the caves put on quite a show: the great entrance, the amazing galleries, and last but not least, a dramatic exit!

How about an outside thermal bath?

During the cold season (October-April) or if the river cruise is not possible, we will take care of you with a hot bath in thermal springs of Baile Herculane resort. A thermal bath is very good for your health, as you will soon find out.
The bath is optional on the route.
Cancelation & refund policy
Easy
Sends us or the guide an email 24h before the tour informing us you can't make it and you'll get a full refund of your payment, no questions asked.
Location details
Starting point:

Timisoara

Nearest airport:

Timisoara International

Nearest train station:

Timisoara

Landscape:

Mountain, hills, river
Reviews from travellers Andrei A. on 03.09.2023
Our guide for this tour was Alex, who was very nice and funny. He brought us along scenic roads while making the drive to the Delta and arranged a boat ride as well as a visit to the Veterans Cave along the Danube. He was very passionate about the history of the locations he brought us too, and told us about the recent renovations being done in the town of Băile Herculane when we visited. Matthew S. on 02.09.2023
The tour was amazing, The guides was very accommodating and knowledgeable, and even stopped for us to buy grapes from the locals which were delicious. Highly recommend this tour! Irene S. on 04.05.2023
We booked a 1-Day tour to the Iron Gate starting in Temeswar. Our gide Alex was excellent. He drove the care very, very safe down to Orsova. Right there we had boat tour at Donube in a small tourist boat and got a fantastique impression of this part of the river. Afterwards we had been at a fishrestaurant at the Golf Dubovei and had a very good local fish. On the way back he introduced us Herculaneaum, which I would recommend everyone, visiting this area. Alex gave us all the time very useful background information about historical, political developments. In addition he explained us the nature and the region. We enjoyed every minute. Gayle P. on 12.07.2022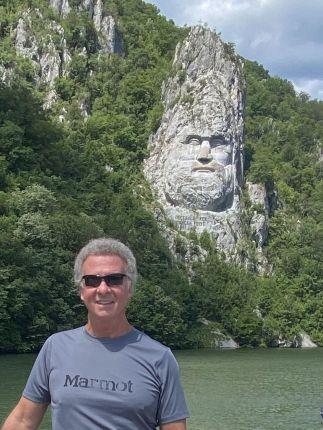 Alex was an amazing guide! The personal touch that he added to the tour made me feel as if we had been lifelong friends and were just touring his homeland of Romania on a family excursion.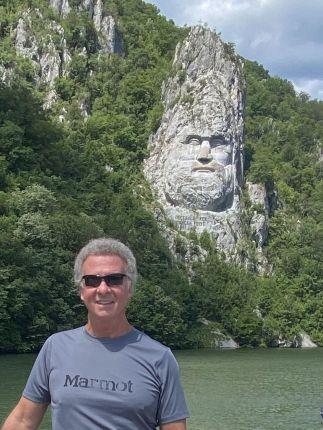 Laura C. on 14.09.2021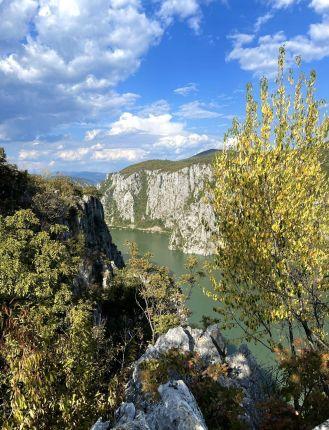 Mark-Alex (Alex) was our guide, and he is pure gold! We enjoyed the experience immensely. He was flexible, easy-going, attentive, funny and really went the extra mile. It actually didn't feel like we were on a typical tour at all, but rather like we were meeting up with an old friend and sharing a wonderful adventure together. I would highly recommend it!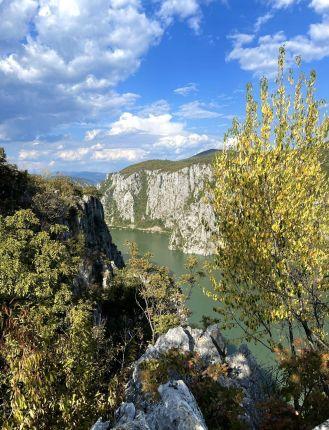 Emilie E. on 17.08.2017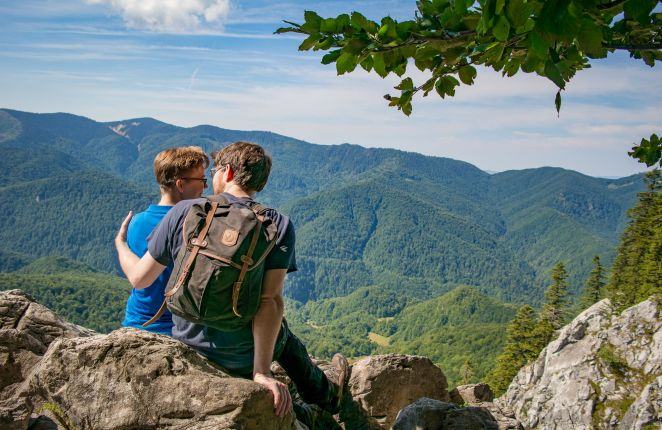 From Timisoara we went on two beautiful hikes off the beaten path with Flavia: on one day trip we visited Danube Gorges and King Decebal Statue and on the second we went on a hiking tour to Valea Cernei National Park. Among many highlights we can mention walking through a cave filled with bats, drinking homemade plumb liquor with locals and walking through the gorges. Flavia is very knowledgeable about the whole area, and she was able to change plans and customize the tour on the spot to match our preferences. Moreover, Flavia is a really cool person and we had a lot of fun doing the hikes with her. Thanks to Romanian Friend for setting up a nice and easy to use website and providing the right contact, and thank you Flavia for an amazing experience!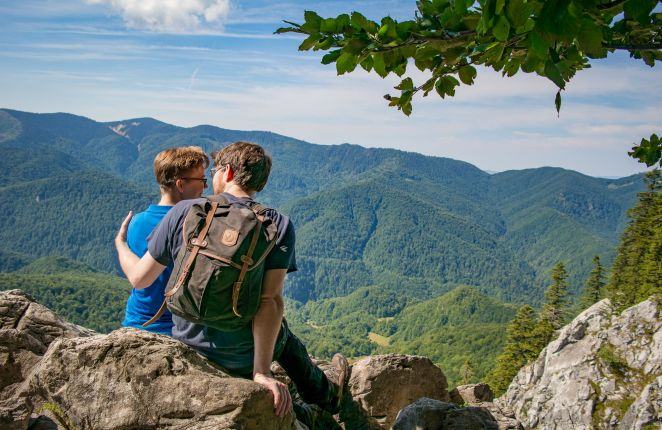 Other tours nearby

Subscribe to our Romanian quarterly magazine
4 times a year we prepare a newsletter with local stories, places and our special insights about Romanian culture and local life that will inspire you to visit our country and have an authentic local experience. Would you like to get it?