Magical Hike in Nera-Beusnita National Park to Ochiul Beiului Lake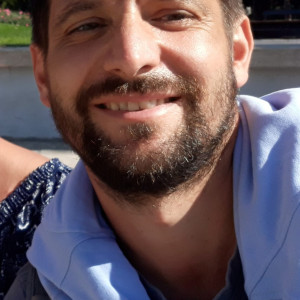 With: Liviu

7
Come with me on this easy day-trip from Timisoara where there are 3 natural wonders we will visit. After visiting a Habsburg-inspired town and some typical villages for the Banat region, we will venture into Nera-Beusnita National Park to see a majestic waterfall, ancient tunnels used by Romans to travel these lands and the Ochiul Beiului Lake - said to be magical for its unusual colour!
---
What you need to know about this tour to Ochiul Beiului Lake from Timisoara

This is a private day trip starting from Timisoara. Duration 10 hours
Included: transport, English-speaking guide, entrance to Nera-Beusnita National Park, small water and snack. Lunch is not included but I know a very good place with traditional food
Easy hiking through forests, more like a walk through nature and peaceful areas. Suitable for families and older people too
On our way we will also pass through traditional villages typical for Banat region and I will tell you more about them
We enter Nerei-Beusnitei Park and hike to Beusnita Waterfall, Ochiul Beiului Lake and the Roman tunnels in Sasca Romana

Additional information

Please wear comfortable shoes for long walks and dress appropriately for weather conditions depending on season.

We can stop for lunch before returning to Timisoara at a very good traditional restaurants (not included in price).
---
Moments to expect in the day trip to Nereu-Beusnitei National Park
Eye of Bei Magical Lake in Nera National Park

From Oravita we drive into Nera-Beusnita National Park passing through some beautiful traditional villages in the region.At the Bei river bridge a local will wait for us and take us by horse and carriage ride till the the magical Ochiul Beiului Lake which has a spectacular and unique blue color that will mesmerize you! I will tell you some local legends about it, of course!

Beusnita Waterfall - magical nature

Our trek continues through the quiet forest for another 30-min to reach Beusnita Waterfall, truly a natural wonder in these parts. You will admire and feel Romanian nature at its best!

Ancient Roman & Turkish tunnels on Nera river valley

We return to the car for another 30-min slow drive through the Park and finally stop for another hike. This time we will go through several 2000-year-old tunnels carved by the Romans through the mountains to cross these parts, from their highest point to the lowest by Nera River. Spectacular and well-preserved!
Location details
Starting point:

Timisoara

Nearest airport:

Timisoara Traian Vuia

Nearest train station:

Timisoara

Landscape:

hills, forrest, countryside
Reviews from travellers Erin L. on 18.03.2023
This was a fantastic tour. The guide was extremely knowledgeable and kind and new just where to take us. Thanks for a great trip. We highly recommend it. Laura C. on 16.09.2021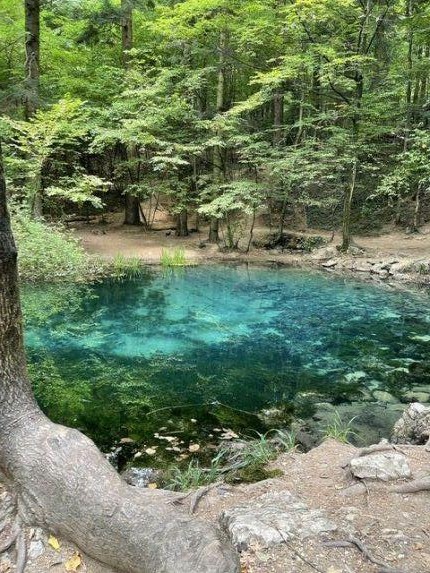 We really enjoyed Liviu! He was very personable, energetic and enthusiastic. Nera NP is not to be missed. It was an easy "hike" (more like a pleasant walk in the woods) and the "eye" is something you should not miss seeing if you're in Romania. It's like something out of a fairytale!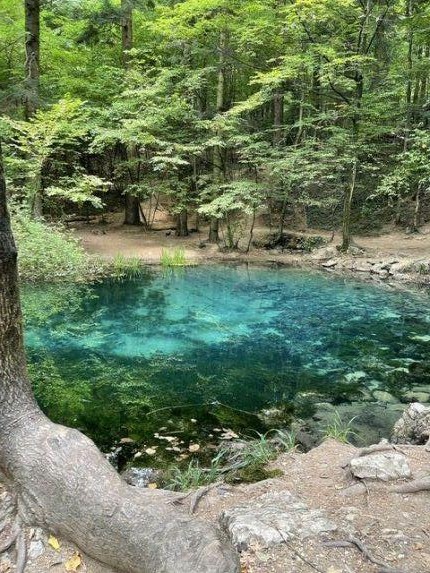 David T. on 28.09.2019
My trip to Nera-Beusnita National Park was a great day. My guide Liviu was passionate and knowledgeable about Timisoara and the Banat region. The booking process was easy as. I will definitely use Romanian Friend again. Olimpia D. on 17.04.2019
It was an amazing tour! The nature was so beautiful and it was so much fun hiking in the forest. Liviu could always tell us interesting facts and knew a lot about the area. I will definitely go back again to the waterfalls! Kirstin W. on 21.03.2019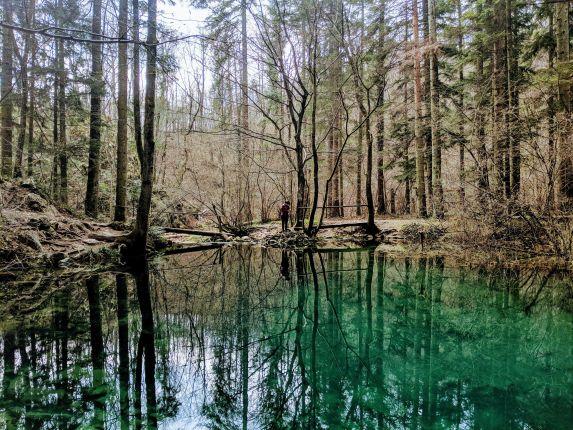 The tour was very straightforward to book and everything was confirmed very quickly. We immediately received contact from our guide to explain the schedule and arrange pick up points. We had a wonderful day with Benjamin and learnt so much as he was very knowledgeable about the area and sensitive to what we preferred to do on the day, which was much appreciated. Excellent tour!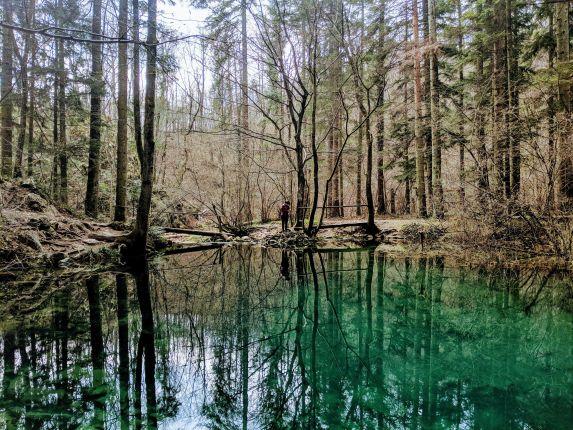 Other tours nearby

Subscribe to our Romanian quarterly magazine
4 times a year we prepare a newsletter with local stories, places and our special insights about Romanian culture and local life that will inspire you to visit our country and have an authentic local experience. Would you like to get it?