Short Bear Watching Experience from Brasov With: Simona

74
Did you know that Romania is home to the largest brown bear population in Europe? We are the last wilderness reserve in Europe! Bear families and other animals regularly descend from the Carpathian foothills around Brasov to look for food. Join a wildlife expert on this short trip to an observation hide to see animals in their natural habitat and learn more about them!
---
What you need to know about this brown bear watching trip in Brasov:

A small group tour from Brasov starting at 3 or 4pm depending on season. Total duration: 4 hours.
Due to limited group size and high demand especially during weekends, please book IN ADVANCE! Children under 7 are NOT allowed and because of the fixed costs for this experience there are no reduced prices for older children
Guidance from a wildlife researcher and expert on Romanian bears. Exact meeting point in Brasov and starting time will be sent after your booking is confirmed. Pick-up from your hotel is possible at an extra cost.
You will be taken on the outskirts of Brasov and walk around 15-30 min through a forest (no hiking) to a bear observation hide operated by the National Forest Authority
Bears (and sometimes other wild animals) come to a clearing looking for food. 85% chances of seeing them in the wild. We will wait and observe them in silence for 2h in the bear hide
This is an eco-friendly responsible tour with maximum safety conditions. Please read the additional information on the next page.
IMPORTANT: tour will restart only from mid-March 2024 onwards when bears come out of hibernation, depending on weather.

Additional information

Please be aware that the bear hide does not have a toilet. No food or drinks are allowed on this tour and we don't recommend bringing anything else than a bottle of water.

Don't wear perfume - animals have highly sensitive smell and may stay away!

No flash or red light allowed when taking pictures as they scare the bears away.

Please wear appropriate clothing and shoes for walking in the forest for about 15 minutes (dull colours, layer clothing including wind/water proof depending on weather).

Meeting point and exact start time will be agreed after request, depending on season.
---
Moments to expect during the bear watching tour in Romania:
Going to the bear hide in the forest

We will drive outside Brasov at the foothills of the Carpathian Mountains. Our wildlife guide will give you the safety instructions and then you will go on a 15-30 min walk through the forest (no hiking) to the bear hide. On the way the guide will tell you more about Romania's brown bears and their natural habitat. This is where we stay for the next 2 hours. You must keep silent, remain patient and get ready!

When the brown bears and other wild animals show up!

The bear hide has an excellent view over a clearing in the forest where bears and other wild animals explore and and look for food. The chances of seeing bears on this tour are very high (over 85%) but please remember that Nature can't be controlled and there are no guarantees. It's also possible that other animals will show up (foxes, wolves or boars) - so you might be very lucky! We will stay in the hide for about 2h.

Wildlife observation in Romania in safe conditions

Romania is known as Europe's last wilderness reserve and has the largest population of brown bears in Europe. Bears come out in late March or early April and spend the summer roaming the Carpathian Mountains, raising their cubs and looking for food. As do other wild animals like foxes, deer, wolves or boars. Bears retreat to their dens in late October or early November - so this is a perfect summer activity!
Cancelation & refund policy
Easy
Sends us or the guide an email 24h before the tour informing us you can't make it and you'll get a full refund of your payment, no questions asked.
Location details
Starting point:

Brasov

Nearest airport:

Bucharest

Nearest train station:

Brasov

Landscape:

forest terrain (easy/medium difficulty)
---
Questions about the brown bear watching tour in Romania
Children under 7 years old are NOT allowed. As this is a group experience - and animals have very good hearing - any noise, loud voices, laughter or screaming will make them go away. We used to make exceptions in the past for "my kids can stay quiet and calm for 2h" but it didn't go well and we want to make sure everyone in the group has a good experience. If you really want to go with your children we can organise a private tour for you. Please contact us for more details. Children over 7 years old are allowed ONLY IF they can keep quiet and stay calm. And because spots in the bear hide are limited and the National Forest Authority that operates them doesn't offer any discounts - we can't offer reduced prices.
Yes. There will be no hiking involved on this tour and the walk in the forest will be easy, so this tour is suitable also for people with limited accessibility.
Reviews from travellers Christian C. on 08.11.2023
This tour was the highlight of my whole week in Romania across various towns and cities. Was so cool seeing brown bears in the wild (we saw 4 in total) and Simona our guide was extremely knowledgeable, friendly, professional and engaging. You simply cannot go to Brasov and NOT do this tour! Wayne T. on 25.10.2023
Excellent tour, really nice guides and the bears did not disappoint. Good communication. Mary C. on 14.10.2023
Simona was an incredible guide. She was knowledgeable, friendly and made the whole experience fun. Seeing the bears was a highlight for us in Romania and we were so glad we decided to do the experience. If you like learning a bit about Romanian communist history and nature, you won't be disappointed! Merle S. on 09.10.2023
Perfect Tour! Exciting and very informative bear watching. +++ for Simona. sabine c. on 07.10.2023
Top!!! Simon G. on 30.09.2023
I cannot praise both Romanian Friend and our guide, Simona enough for this wonderful experience. Booking was easy and the communication quick and straightforward. The tour itself was magnificent, an unforgettable experience seeing bears in the wild. Simona was friendly, knowledgeable and great company. Visit Romania and especially the beautiful City of Brasov! Francis F. on 20.09.2023
Excellent trip. Great communication throughout. Our guide, Simona, was very informative and knowledgeable about bears. We had a great time. Highly recommended. Susan D. on 20.09.2023
We were absolutely thrilled by the sight of the bears and the informative commentary from Simona. Despite the feeding being an artificial lure to encourage bears to visit the hide each afternoon, we how sympathetic the program must be so that farmers and wildlife can coexist. I recommend this tour to everyone. You will feel exceptionally lucky. Thank you, Simona! Graham T. on 14.09.2023
Booked a Bear watching trip through Romanian friend with Simona. Everything went perfectly,from beginning to end.far exceeded my expectations. Saw many bears. Simona was very friendly & informative. Excellent trip. Thomas B. on 16.09.2023
Everything was super smooth and professional, even though there happened to be a news crew joining us that day. We saw nine bears in total and learned so much about the animals and this part of Romania. The best thing I've done in Romania - definitely go for it! ian r. on 08.09.2023
This was our second tour we did to see the bears. Again saw about 7 bears. You do get pretty close to them and get a good view watching for about 1 and 1/2 hours. Plenty of information and very well organised from start to end. See our other report. Will be back next year. ian r. on 06.09.2023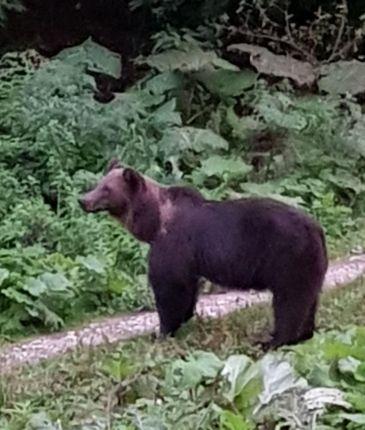 Everything about the booking and contacting our guide Simona was clear with good phone and email contact. The meeting place for the pick up was central and easy to find. We saw about 10 bears and were very happy with the whole experience.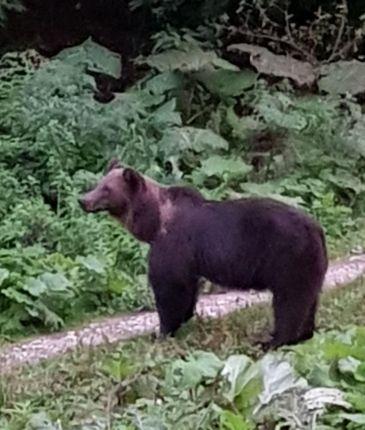 LESIA S. on 02.09.2023
It was great experience for me and my mother, we felt like professional photographers for few hours! It was fantastic to see the bears in the nature. Jeannine D. on 09.08.2023
Full success. We saw about 10 bears and two foxes. But the best was our knowledgeable guide Simona. She gave us a lot of insides about the behaviour of bears, the pros and cons of the rising bear population but also interesting, determined facts about romainian environmental law. All in all: We strongly recommend! Anna F. on 07.08.2023
We loved it - we got to see 6 bears! Sabine B. on 25.07.2023
Thank you very much - you gave us the chance to experience bears in the nature. It was so exciting! We counted 8 bears, could have been more. Our guide told us so much about bears, the conflicts with humans and the nature management, we learned a lot and appreciated it. Veronica B. on 03.07.2023
It was amazing!! Simona is great guide with great English, very friendly and nice, and very knowledgeable. On the way to the bear hide and back she shared a lot of interesting information about bears, nature, Romania. The bear watching was unbelievable! We saw 10 bears, and we were so lucky we saw them immediately! The ranger who went with us to feed them was also very cool. Thomas K. on 02.07.2023
The trip out of Zarnesti was such a great experience for me and my 8 year old son. We saw 8 bears! A younger male wanted to challenge the dominant male, so there was quite a fight going on! The hide was only about 20 minutes drive out of Zarnesti and the car went all the way to the hide. Our guide was very helpful and answered willingly all our questions. Highly recommended! Carol M. on 05.07.2023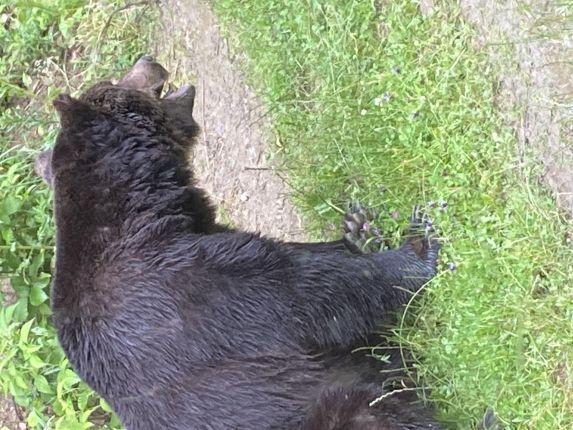 This was a wonderful, unforgettable experience. Simona was a great guide and drove us to a bear hide in the forest early one evening. We saw eight bears eating, resting, interacting and scratching - truly memorable to be so close to these wild animals.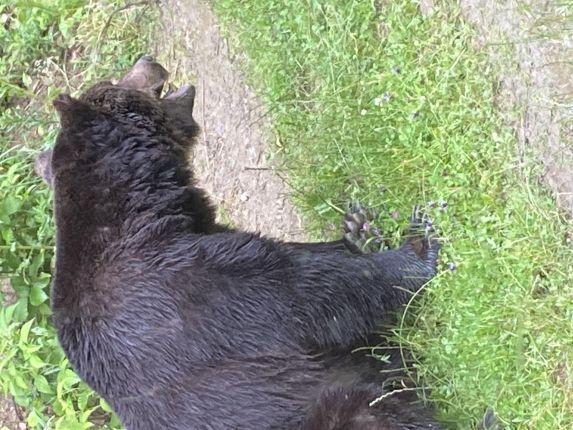 Karyn T. on 21.06.2023
Amazing bear experience with a knowledgeable, friendly and fun guide (Simona). Would highly recommend and can't wait to lock in more tours in the future in Romania. Bilal-Imran A. on 05.06.2023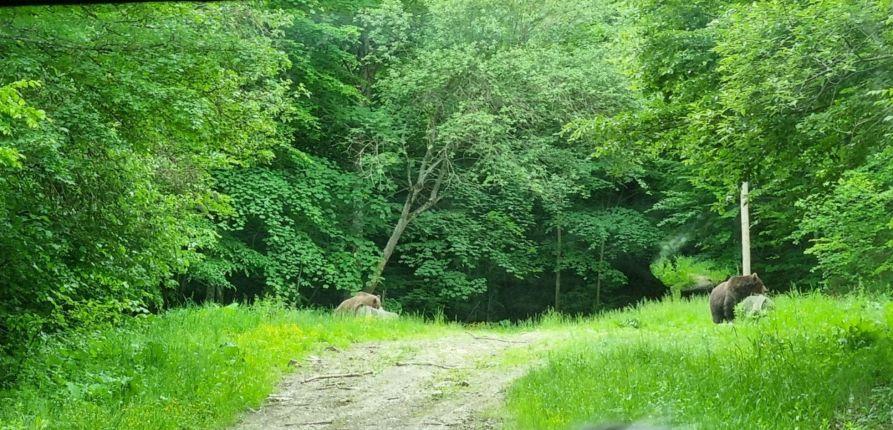 Great experience bear watching, guide was knowledgeable and spoke excellent English, definitely recommend 10/10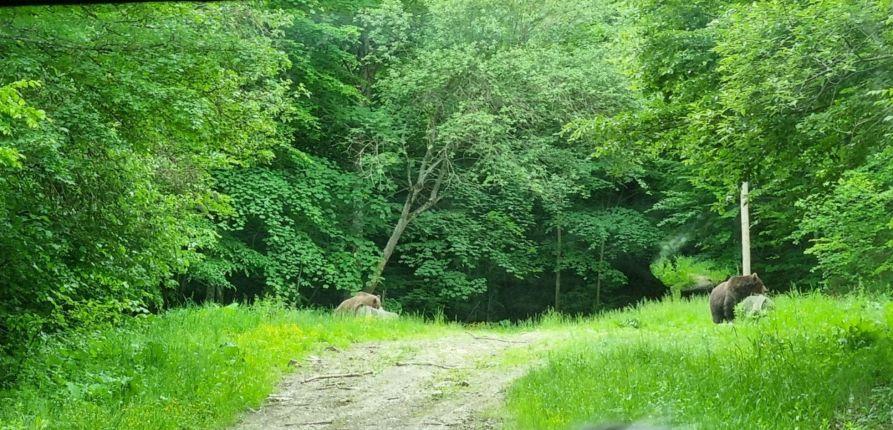 Alex M. on 19.05.2023
The tour itself was brilliant! We saw 11 bears, 10 of which were at the hide (we saw one on our drive out). We had nearly two hours at the hide which was amazing, and the group size was lovely and small - just one other couple with us. Simona was a pleasure to spend time with and pointed out some of the history and local sights on the drive. If you want to hang out with bears in their natural environment, learn more about their life and ecology and have a wonderfully intimate experience with them, don't miss this tour! Tara E. on 27.05.2023
Simona was very kind and the experience was amazing. Vede R. on 20.05.2023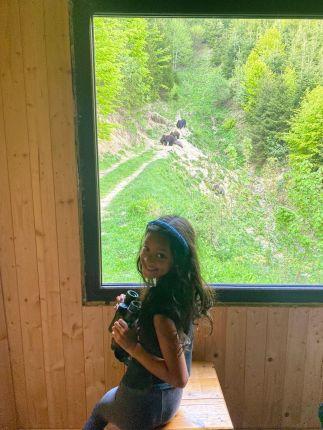 The bear watching tour was a last minute decision on our last day in Brasov. My family and I were absolutely amazed with this experience. We must say a specail thank you to Simona who was the most fantastic guide that we could hope for. She picked us up from our hotel and was very communicative and pleasant during our entire time. We were lucky enough to see 7 bears while we were there and made great memories. Thank you Simona and Romanian Friend.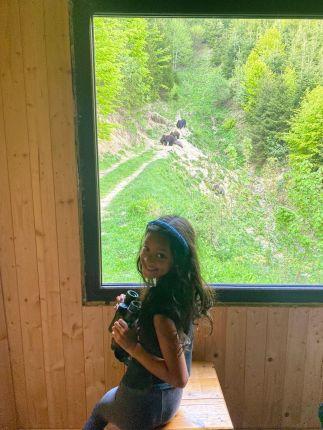 Rivka Y. on 11.04.2023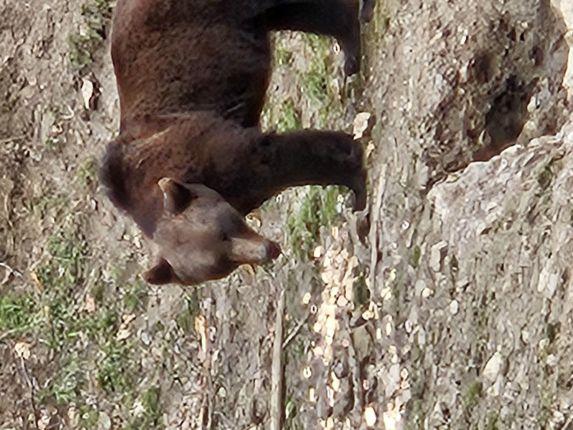 It was great experience. We learned a lot about the wildlife of the bears. Simona she is a great guide.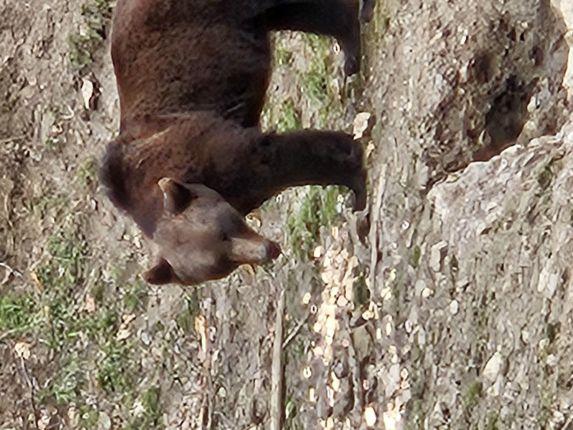 Frank W. on 14.04.2023
Great Experience; perfectly organized! Simona picked us up at the hotel to meet the wildlife-guide in the National Park. The first bear appeared just one minute after we arrived in the hide. All in all we saw about six of them. The wildlife-guide explained a lot about these fantastic animals. Highly recommendable tour for those who are interested in real wildlife! Emma F. on 06.04.2023
Tour was great. We saw a very large brown bear. Our guide told us alot about bears. The hide is safe and comfortable. I recommend Romanian friend! Andrew M. on 08.04.2023
Great service and a great experience! We saw 7 brown bears including a mother with two cubs. We also booked a hotel transfer to o the tour and the service and driver were excellent. I can't think of anyway this could have gone more smoothly and I would highly recommend it to anyone. Elzbieta P. on 22.10.2022
Using Romanian Friend to book our bear watching tour was easy and quick, and the communication with Simona to organise the details was excellent. Best of all, we saw beautiful bears and learned so much from our guide. We will use Romanian Friend again! Silvana P. on 15.10.2022
We had an excellent tour from Brasov with Romanian Friend to spot some bears. They took us to a different location that was further away (at no additional cost) to increase our chances, and it really paid off. It was a great experience and the guides were very knowledgeable about the bear. Would recommend! Roi W. on 21.09.2022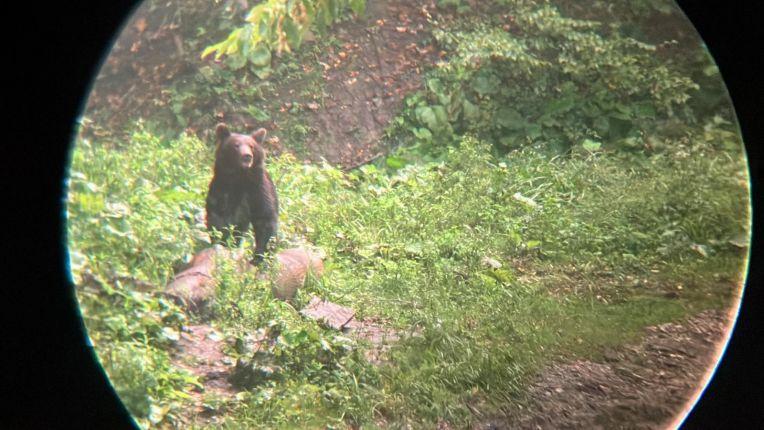 Great tour! Did not see any bears on the first day, so we were invited the next day when we saw 2 large females! The guides Alex and Calin were great, very knowledgeable about bears and Romanian nature in general. And they also gave us tips about hiking in the mountains.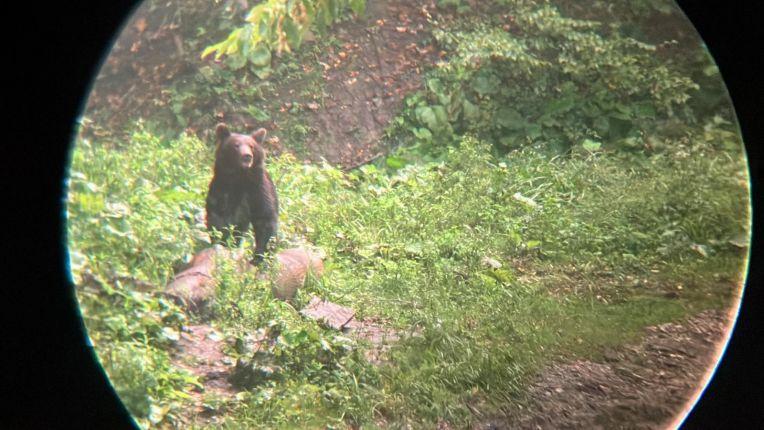 Helen S. on 20.09.2022
Communication from Simona before the tours was very good. Easy to find the pick up place. Good information from Alex during the tour. Sadly we didn't see any bears but Simona gave me the opportunity to attend another tour the following day. Good price for the tour (other companies were offering a higher price for the same tour). Georgia C. on 26.08.2022
Saw 4 bears on this trip, amazing! our guide, Alex, was very informative and passionate. Katie R. on 13.08.2022
Really positive experience. Easy to book and great communication. The guides themselves were lovely and informative. We saw bears very quickly which was lucky and it was magical. Thanks for a memorable evening. Manouk H. on 18.08.2022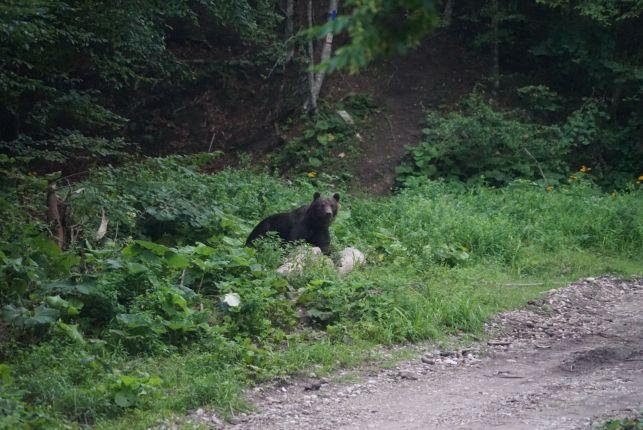 Very nice experience with our guide Alex! We were lucky, we had seen two bears!:)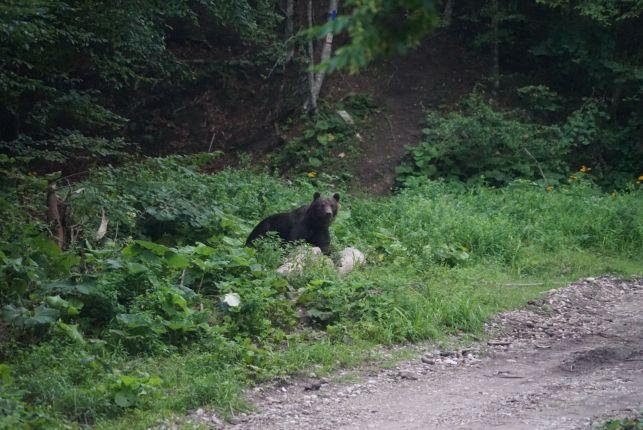 Yasmin B. on 23.07.2022
IT WAS A GREATTTT & PERFECT ADVENTURE!!!!! Pearly G. on 19.07.2022
We had a good experience in the hut in the middle of the forest. The entire family love the stories of our guide. He was fantastic! He had a lot of info about bears and wild animals. The kids enjoyed the activity of watching quietly the wild animals in nature. Briar M. on 14.04.2022
My partner and I were thrilled to see a magnificent (and handsome !) big male bear come swaggering up to the place in the forest where he could enjoy a healthy snack. We could observe him for about 10 minutes or so, full of admiration for his quiet strength. Another smaller (male ?) dropped by about 45 minutes later, once the first bear had left, so the coast was clear for this second bear to (more cautiously) enjoy a snack. What a treat is was to see them in their own environment ! The binoculars that Alex the guide passed around were a great idea. Fantastic tour! Scott M. on 06.04.2022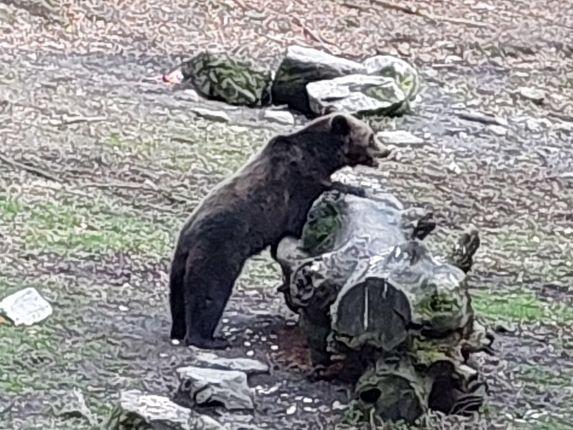 I have only great things to say about our experience with Romanian Friend! The bear watching trip we booked was amazing. Simona, our guide, was absolutely lovely and went out of her way to make sure that we had a great time. The booking process was super easy and communication was great. Everything went very smoothly and we saw 4 bears at the hide, which was amazing!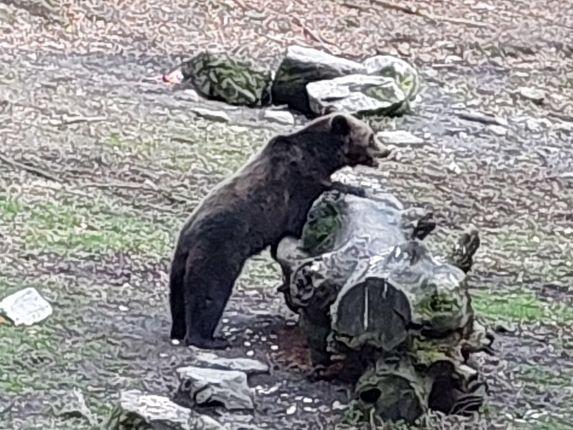 Rachael P. on 11.10.2021
Great trip, well organised with a fantastic, friendly guide. Highly recommend, thanks! Erik W. on 17.09.2021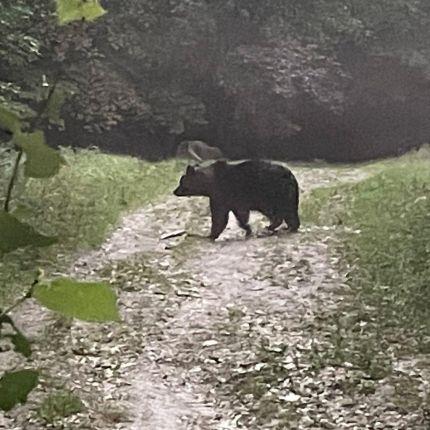 We booked our trip at very short notice (at 10 am on the day!) but Marius managed to squeeze us in. Everything was well organized and our guide Alex was very knowledgeable. We liked the bear watching trip very much. We saw 2 beats from the hideout and a fox. On our way back we also saw some deer.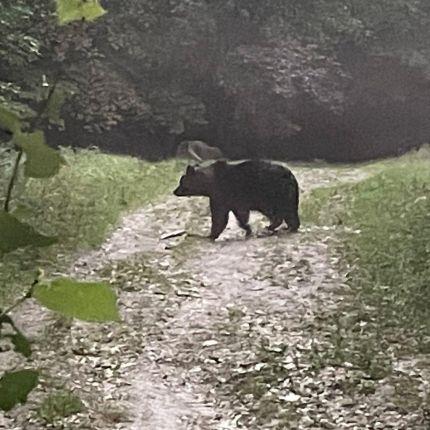 David G. on 02.09.2021
It was great to see bears in the wild even if they are lured by food. One bear was there when we arrived and then after watching foxes playing for a hour or so, three more bears arrived within ten minutes. The guide was very professional and the timings were good. He doesn't smile much and leaves long pauses before answering questions but is polite, helpful and knowledgeable. I recommend this tour to anyone who is visiting Brasov, an excellent experience and I would do it again. Christer D. on 06.08.2021
The tour was fantastic even more fantastic with Simona as a guide, she's very experienced in wildlife and gave us a lot of info. We saw 14 bears including cubs with their mama bear, very lucky. Very good service from Romanian Friend. Przemyslaw W. on 05.08.2021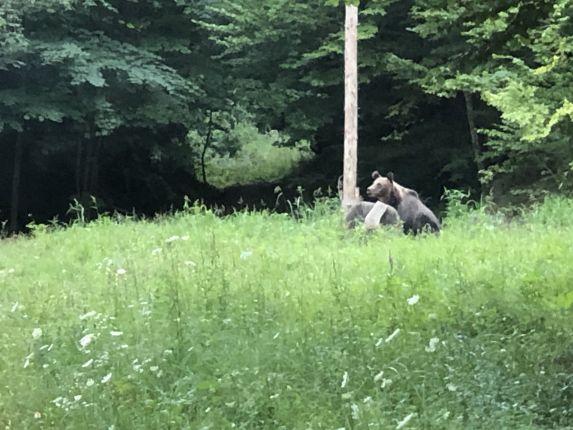 Easy to book, the tour was enjoyable, the guide was friendly and informative. Thumbs up from me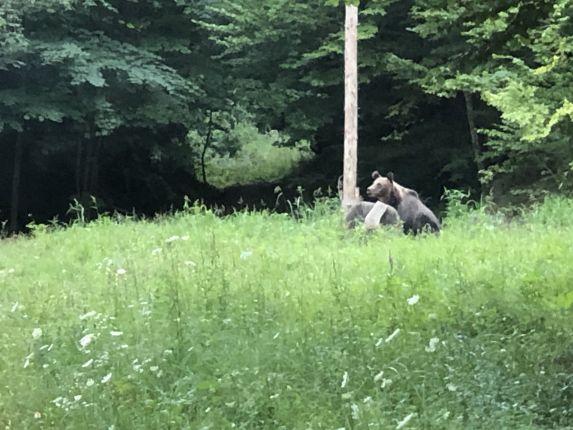 serge h. on 21.07.2021
Great trip, lot of bears and we had a lot of explanations. Simona is very efficient to deal with problems too! Renate N. on 16.07.2021
It was a great tour with our excelent guide Alex. The communication and reservation was very easy and uncomplicated with a very friendly team, thank you Simona! We saw 4 bears, it was a great exprience for our whole family, thank you very much!! Mark E. on 12.07.2021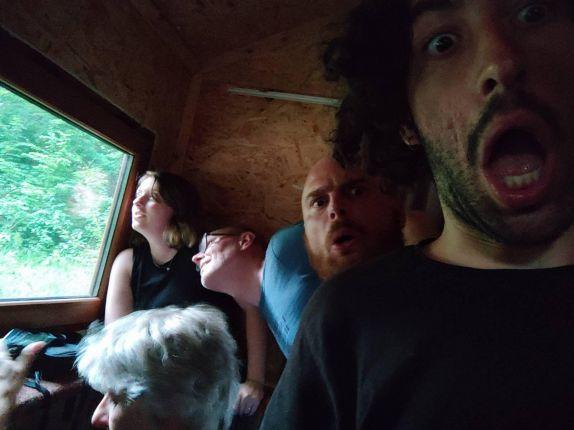 Simona was very informative regarding booking updates and schedule. A friendly service with a good attitude. The bear watching experience is incredible, with nature the beauty is you don't know what to expect. A dream was made true by Simona and her team allowing us to see fascinating wild bears. Alex was our guide, intelligent guy and willing to answer any questions! He threw in some great trivia too.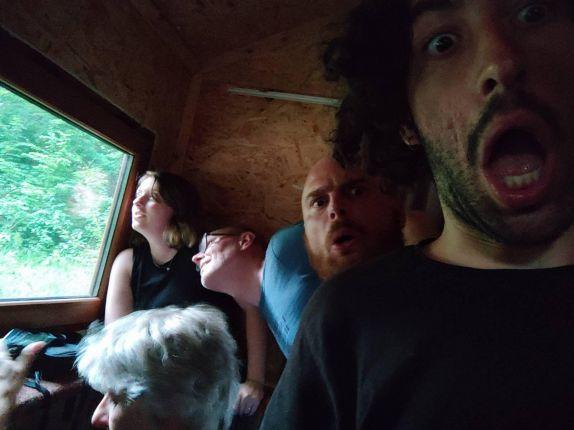 Reto H. on 11.06.2021
Great and speedy communication while booking a bear watch trip. Perfect support until trip completion. Fantastic bear viewing from a bear hide with a very competent, enthusiastic and knowledgable guide in the remote and wild forests northwest of Braşov. I definetly recommend to book with Romanian Friend! Katrine S. on 26.10.2019
We really enjoyed this experience. From the moment of getting in touch with Romanian Friend we felt we were in very professional, passionate and honest hands. Seeing the bears is a magical experience and a real privilege. The bears and their environment was highly respected.. Mai S. on 30.09.2019
Booking through Romanian Friend was easy and confirmed very quickly. Nice guide and experience! Fikret cenk E. on 03.09.2019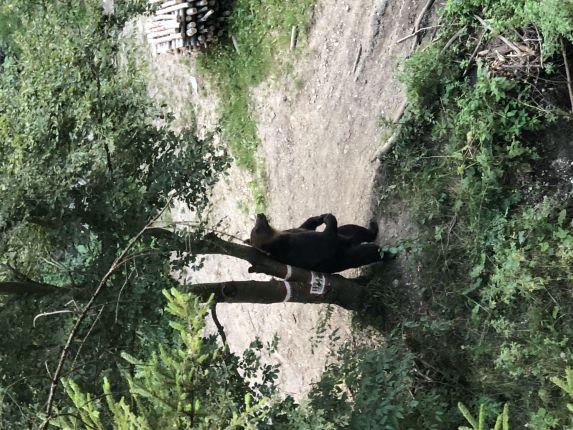 It was a great trip to the nature reserve for seeing the european brown bear. The trip totaly changed my view about bears, i was afraid of them before then i personally withnessed how shy and harmless animals they are. The guide was passioned of nature and have a wide knowledge about local wildlife. I strongly recommend this trip to everyone who really wants to see the wild part of europe!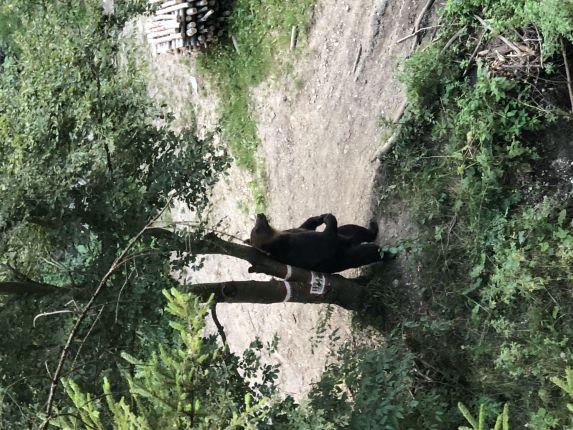 Guy C. on 19.08.2019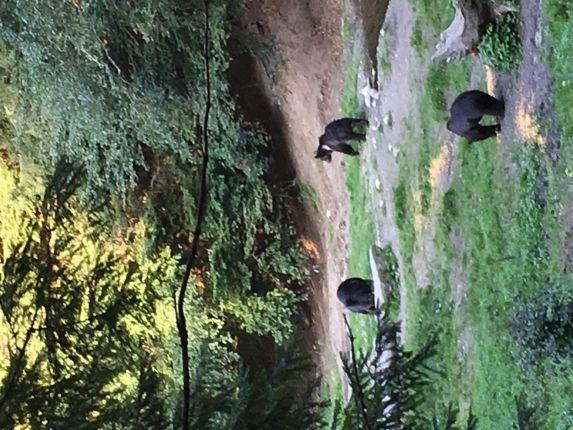 Amazing time - very knowledgable guide and we were lucky to see so many wild bears- great experience.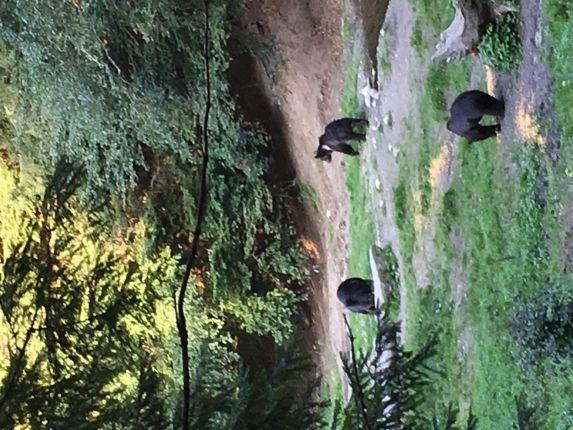 Noel A. on 27.08.2019
Fantastic trip and very well run/led. Very ethically managed which was pleasing and seeing six bears was amazing including a mother and two cubs :) Francina T. on 17.07.2019
Excellent. Tot tal com ho expliquen. Més de 10 óssos tota l'estona. Una experiència única. El personal molt amable. Totalment recomenable. Fran L. on 26.06.2019
A wonderful experience! The guides were great - knowledgeable and helpful. It was very special to be able to see bears in the wild. Loved it! Tom B. on 16.05.2019
Great in one word! Saw a lot of bears, beautiful nature. The guide Simona was very, very knowledgeable, and was in 1 word: fantastic. I recommend this tour to everyone! Graeme A. on 05.04.2019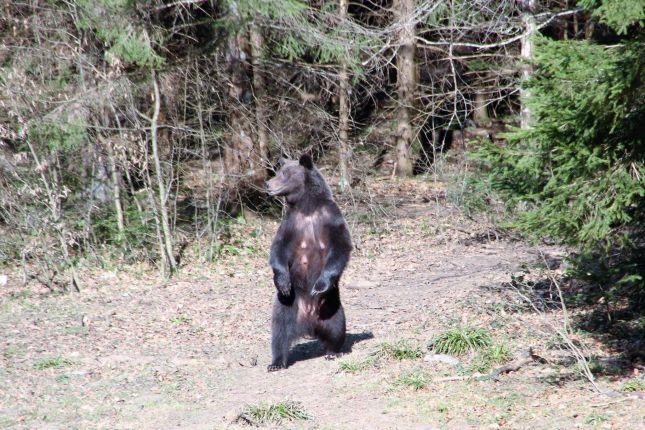 This activity was amazing, Simona was incredibly friendly, knowledgeable and we had a wonderful time - despite being early in season we saw 13 bears approx (5 females, 3 males and 5 cubs). A brilliant experience all around and great valley for money. Simona was very responsive by email and we would certainly do this again if we were in the area in the future.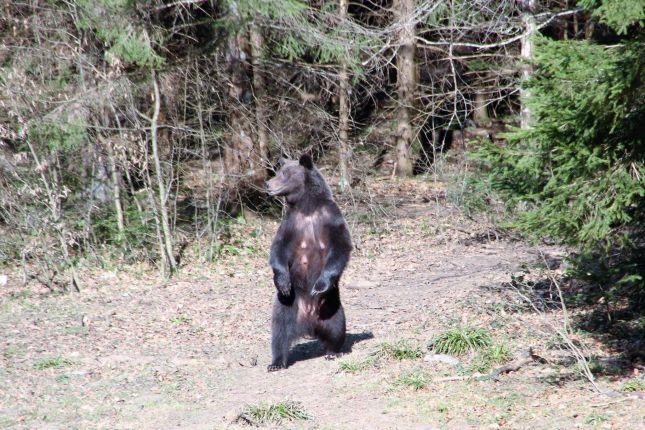 Jonathan O. on 12.10.2018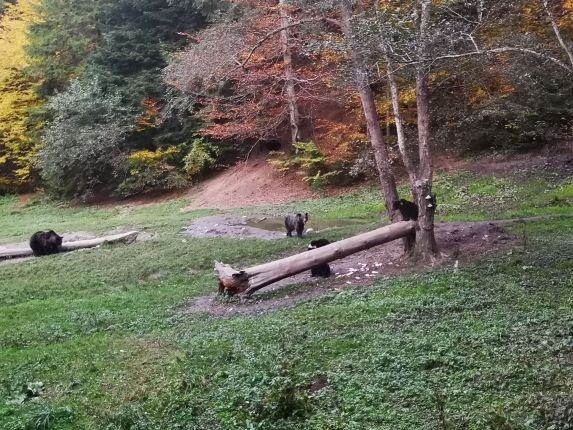 The walk through the forest to the hide was great. Our guide, Simona was very knowledgeable and speaks English well. We were delighted to see three adult bears and three cubs! Thanks for a wonderful tour! Multumesc!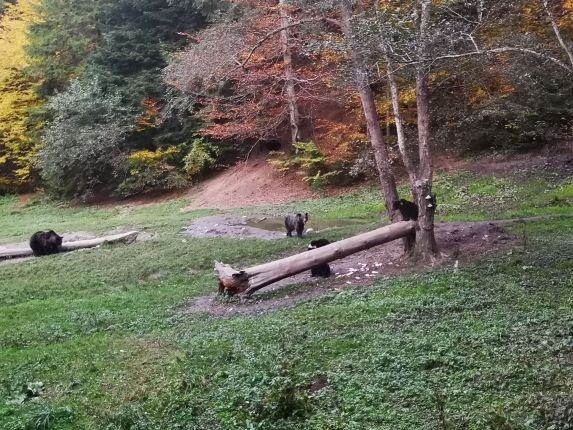 Oliver J. on 20.10.2018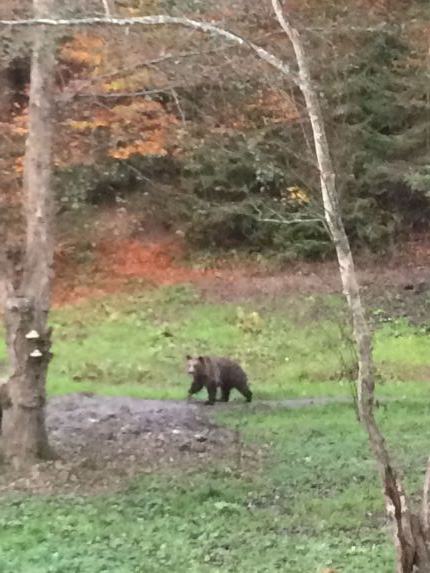 Romanian Friend was excellent to deal with and very good at communicating with me with regards to my booking. The guides were good to talk with and knowledgable about all wildlife in Romania, they were punctual and friendly. We saw 3 bears including a cub which was brilliant and the walk though the forest to reach the hide was also very pleasurable. Highly recommend this service.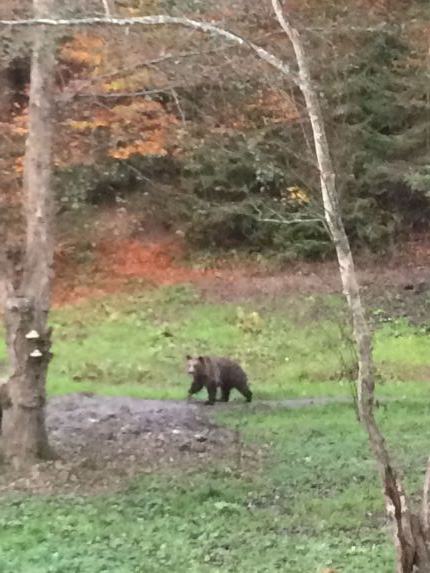 Ville L. on 18.10.2018
We took the bear watching tour and that was the highlight of our stay in Romania. Tour was well organized with guides that had lots of experience with wildlife. Both guides spoke good English, so it was easy to follow their information on Romanian wildlife. We were fortunate to see 8 bears on the spot, with three being cubs. I would highly recommend this tour to any wildlife lover! Fredrik I. on 21.09.2018
The bear watching tour we booked on Romanian Friend was very interesting and the best experience on our journey in Romania. It was professionally held by our guide who was very nice but also had a lot of knowledge about the bears. We had such a good time and will remember the experience for a long time. Special thanks for taking so good care of my 84-year-old mother who really loved the tour. Eileen O. on 11.09.2018
We had a lovely time watching bears from the hide. I recommend this tour to anyone interested in seeing wildlife. Aurora I. on 29.08.2018
The trip was simply amazing. We saw bears almost immediately (males, females and cuddles) and thus we totally enjoyed the three hours of bear-watching. Simona, the guide, explained us everything about what the bears were doing in front of our eyes, so it was really like a living documentary. She also showed us bear footprints in the forest and the signs they leave on trees. I would recommend this tour to anyone in Brasov, thanks! Eva V. on 18.08.2018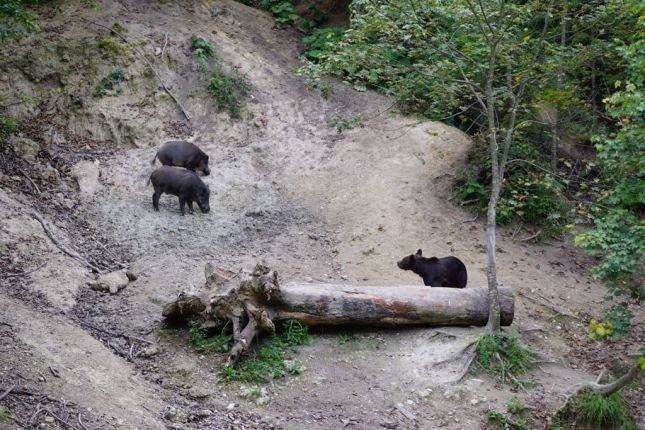 It was epic! Thanks to this tour we spotted 5 wild Bears, 1 fox and 2 wild boars. Thank you very much guys, it was one of the best experiences in Transylvania!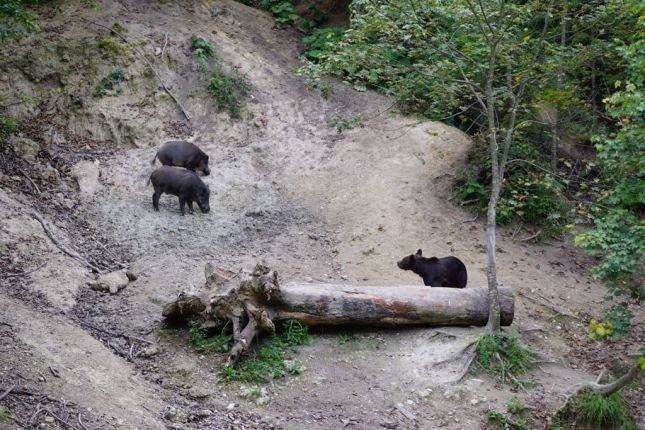 Mirjam Z. on 13.08.2018
Myself and my two children enjoyed the bear watching immensely! It was the higlight of our holiday and we would recommend it to everyone visiting the area. We saw about six bears, a huge wild boar and a fox. We also enjoyed hearing all about bears and the stories about various bear encounters. Leonard F. on 24.07.2018
It was a great experience and well organized. We saw two mother bears with each three young. Also six other bears. Easy and fast booking, thank you! John D. on 25.06.2018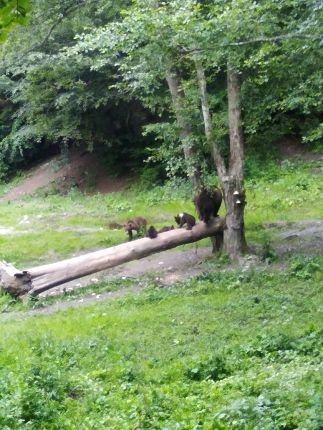 Missed a tour dinner to have this amazing experience. Just finishing looking at photo's and video record of our visit. Two mature females, two adolescents and three new cubs. Excellent viewing point. The silent stroll through the walk to the hide was enchanting and we would have loved it. It was a delight - thank you!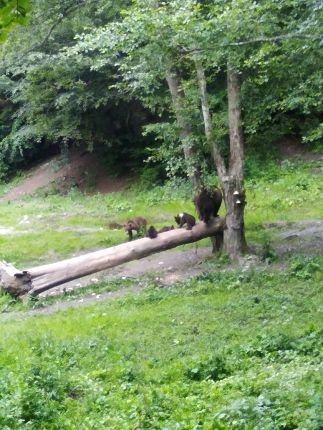 Lynne M. on 09.06.2018
This trip was fantastic! Simona and the ranger were very knowledgeable about their bears and we were incredibly lucky to see 12 bears during the time we were watching! Thank you very much! David E. on 03.04.2018
My wife and I had a fantastic time on the bear watching tour from Brasov. We were really pleased to get to see the bears. In the end I think we saw about 7 in total. Simona was a fantastic guide. She is very knowledgeable about the local wildlife and provided us with a lot of information about the local area as well. Romanian Friend made planning our trip much easier and all the more enjoyable, so thank you! Simon C. on 28.03.2018
Lovely tour with Romanian Friend and Simona. We saw bears and many wild boars and the tour guide and ranger were very informative and friendly. Highly recommend! Emma H. on 24.10.2017
We really enjoyed this tour! It was incredible to see wild bears up so close. We saw 2 grown females and a grown female with her 3 cubs. Simona was really helpful and informative and was able to answer all of our questions. It was an invaluable experience and Romanian Friend were a great company to work with. They were able to accommodate us on very short notice and it was great value for money! Would recommend to anyone! Thanks guys! Heather H. on 23.10.2017
We had a brilliant time Bear Watching, thank you very much. Simona was excellent and did a really good job. We were delighted to actually see five bears and the whole process was done very professionally. Our group of six all felt the same and it was the highlight of our week in Romania. Thank you once for your input and I wouldn't hesitate to recommend you to anyone! Amy M. on 20.08.2017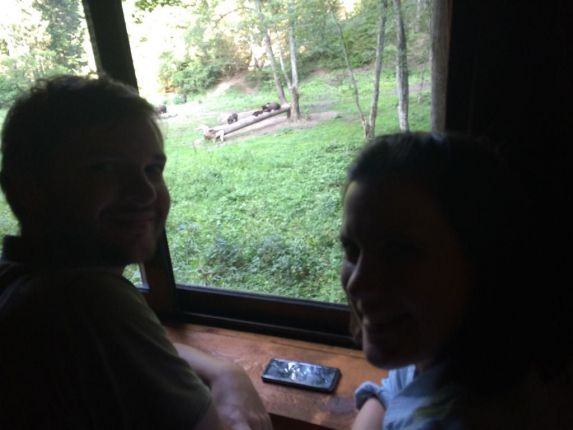 We really enjoyed the bear watching experience in Brasov! Simona was a knowledgeable and friendly guide, the short walk to the bear hide was really beautiful and we had a really great view of the bears from the cabin. We would definitely recommend this tour to others visiting the Brasov area! We also found the Romanian Friend website really helpful in general for our trip to Romania, particularly the city travel guides which gave us lots of useful tips on what to see and where to go.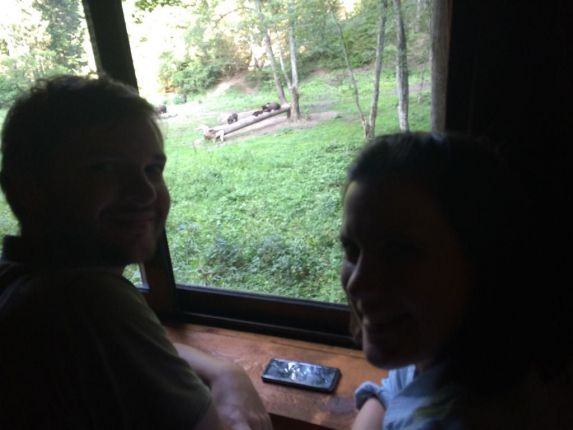 Other tours nearby

Subscribe to our Romanian quarterly magazine
4 times a year we prepare a newsletter with local stories, places and our special insights about Romanian culture and local life that will inspire you to visit our country and have an authentic local experience. Would you like to get it?