3-Day BEST of Transylvania Tour: Brasov, Sighisoara, Bran & Viscri
With: Bogdan

17
The region of Transylvania is famous for its medieval cities, multicultural villages, medieval castles, picturesque landscapes, friendly villagers living a peaceful life and more! If you can't spend 1 week in Romania then this tour will give you a concentrated dose of authentic Transylvanian culture and beauty! We created a unique, well-balanced itinerary so you have the BEST experience!
---
What you need to know about this Best of Transylvania Tour

This is a 3-day private trip starting from Bucharest to visit major attractions and cities in Transylvania. Customisable based on your preferences
Included: airport transfers, private guide & transport in modern car, 2 nights accommodation, all entrance fees (standard, approx 35 Euro/person), snacks and water. Not included: meals and personal expenses
Premium accommodation included: 1 night in a traditional 3* mountain guesthouse in Magura. 2nd night in a medieval-styled guesthouse in Sighisoara Citadel. Delicious breakfasts with local products!
Guided walking tours of landmarks and squares in Brasov and Sighisoara Citadel. Guided visits of Peles Castle, Bran Castle and the UNESCO Fortified Church in Viscri
Explore traditional life in the picturesque mountain villages of Magura and Pestera. In Viscri we can go for a horse-dragged cart ride, visit a blacksmith's workshop or enjoy a home-cooked lunch!
You can replace Sighisoara and Viscri with Sibiu, a home-cooked lunch in Sibiel and Transfagarasan Highway for the same 3-day price
You can extend the tour with 1 day to visit Sibiu and sights in the area (Biertan, Sibiel and Transfagarasan Highway) for an extra 190 Euro/person
This tour is well balanced between time spent on the road (very tiring!), tourist sights and authentic Transylvania culture and beauty!

Additional information

Horsedragged cart ride and/or lunch in Viscri depend on the availability of locals; their cost is NOT included.

Tour schedule and pace can be adjusted according to your preference.

30% deposit payment required. Fully refundable if you cancel 7 days before the tour starts.

Medium cancelation policy: cancel with at least 7 full days before the booking date to get a full refund.
---
Moments to expect in this 3-day Transylvania Tour:
Day 1: Famous Castles and entering Transylvania

After pick-up in Bucharest, we drive to the famous mountain resort of Sinaia to visit the beautiful Peles Castle, former summer residence of the Romanian Royal family. Then we cross the Carpathian Mts. on a scenic road and enter Transylvania. We visit the medieval Bran Castle, popularly known as Dracula Castle, to find out if there is any truth to all the vampire legends!

The traditional villages of Transylvania

At the base of Piatra Craiului Mts. there are some villages renowned for their authentic traditional lifestyle and picturesque sceneries. We will stay in a premium rustic mountain guesthouse in Magura located at 1000m altitude with superb views of the entire area and can go for a short hike in the area to explore village life and meet locals!

Day 2: UNESCO Fortified Villages and Medieval Citadels

Now it's time to explore the countryside! We drive through typical Transylvanian villages and learn about the Saxon heritage, local culture and how villagers live today. But the best way to understand this is to visit Viscri village, a UNESCO site famous for its fortified church, where slow life is surrounded by hills and fields. In the afternoon we visit the UNESCO Sighisoara Citadel, the best-preserved & still inhabited medieval citadel in Europe! We learn its history by exploring narrow streets and spend the evening in a 400 year old medieval townhouse-turned-guesthouse!

Day 3: Brasov and back to Bucharest

After breakfast we leave for Brasov. Probably the most famous medieval town in Romania, it is charming against a backdrop of mountains and cafes on cobbled streets. We will discover the main landmarks of the city such as Council Square, Rope Street, the Black Church, defense bastions and go up on Tampa Mountain for superb views of the area. I know some great restaurants with local cuisine for lunch and after that we leave for Bucharest. Arrival around 17:00 - 18:00.

[1 Day Tour extension] Day 4: Sibiu and a home-cooked lunch

Having 4 days* for this tour will give us more time to discover Transylvania and travel at a slower pace! On Day 3 we leave from Sighisoara to the village of Biertan to visit its famous UNESCO Fortified Church, and then on to Sibiel where a local family will cook a traditional and delicious 3-course lunch for us with products from their garden and other villagers. Then we visit Sibiu, Romania's cultural cradle: bohemian and cosmopolitan, renowned for its cultural events and fine-dining scene! The next day we cross the mighty Fagaras Mts. by driving on Transfagarasan Highway (during July-Sept) OR drive on Olt Valley before returning to Bucharest.
[extra 190 Euro / person]
*you can also replace Sighisoara and Viscri with these sights during the 3-day tour

Included: premium 4* accommodation

The guesthouses we selected for this trip are all top-notch: 4* services with comfortable beds in spacious rooms serving delicious and filling open-buffet breakfast: Samedru (Magura), Fronius Residence (Sighisoara) and Levoslav House (Sibiu) [subject to availability]

Authentic Transylvania is about SLOW travel and village life

There are many things to see in Transylvania - but on this tour we're not doing a marathon! Too much time in the car is tiring and not a great holiday... Instead, we want you to have a REAL experience of Transylvania and FEEL why it's so famous. And for that you need to get out of the cities and 'top tourist' sights and into rural villagers to meet locals and see how they live. That's why we created this unique, premium and private itinerary that we know you're going to enjoy!
Cancelation & refund policy
Medium
Sends us or the guide an email 3 days before the tour informing us you can't make it and you'll get a full refund of your payment, no questions asked.
Location details
Starting point:

Bucharest

Nearest airport:

Bucharest Henri Coandă International Airport

Nearest train station:

Bucharest North Railway Station

Landscape:

Urban, countryside, hills
Reviews from travellers Richard W. on 08.10.2023
Romanian friend made planning a bespoke tour that included everything my wife and I wanted very easy, and I cannot praise our guide Bogdan enough. He was knowledgeable, thoughtful, and friendly. Making our tour a real delight! Would happily recommend these services! Galina S. on 05.10.2023
3 Day the best of Transylvania tour with George was outstanding. Very nice design, great English, good communication, perfect transportation, very nice people!!! Chris L. on 06.08.2023
Bogdan couldn't be with us but his colleague Robert was a great tour guide and a pleasure to spend time with. He is wealth of knowledge. We toured the town of Sibiu and Brasov. The night we spent at Samedru was great. What a beautiful place! Got to see 5 bears on the way to the top of the mountain. This was a very special tour, thank you! inge H. on 10.07.2023
Very well organised. It was brilliant that there always was plenty of water and something to snack on as well. Nick, our guide had so much information. He gave us an excellent insight to all the places we visited. And we learned so much, which helped to understand about the country and its history. He even introduced us to some local people. He was very flexible and amended the schedule, when necessary - that was really cool. We loved the tour and the places we stayed. Adriana U. on 26.06.2023
Amazing! Really great, the personalized attention, the information, the knowledge that Marcel had, and the attention to details from Bodgan planing everything. Thank you! Laura C. on 06.09.2021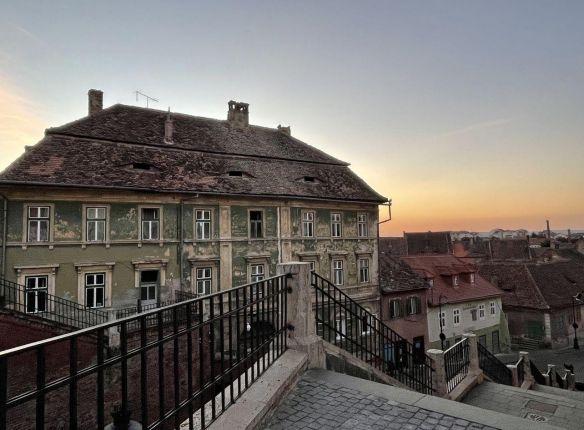 We did the 3-day tour and also added on an additional day to visit Sibiu, which I would recommend because it would be a shame to miss that vibrant little city. Bogdan was very helpful and provided us with a lot of wonderful information early on to assist us in our Romanian adventure. His colleague, Gelu, was our actual guide and was absolutely delightful! He was funny, flexible and a font of information. We learned so much about Romanian history during our time with him. It was a fascinating tour. I would definitely recommend it!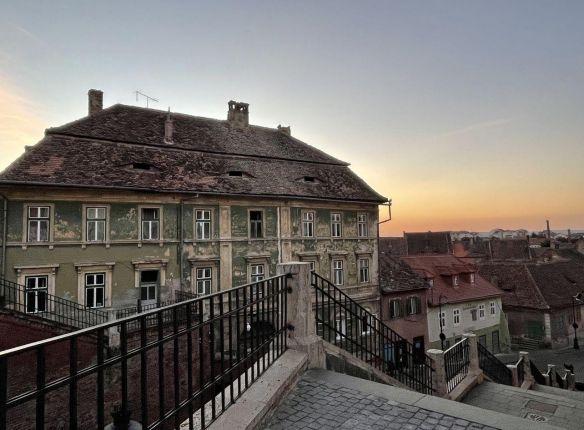 Margherita N. on 26.07.2021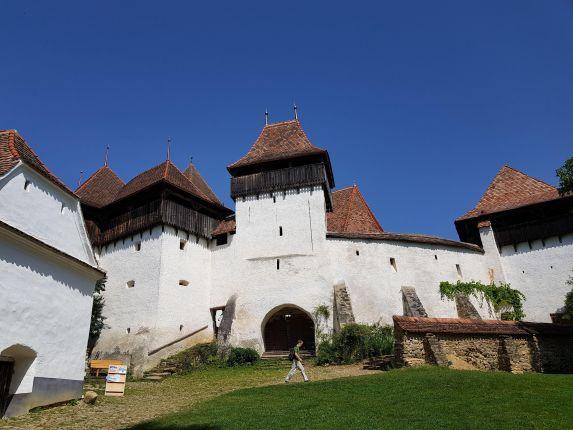 Fantastic tour that made us fall in love with Romania. Bogdan was really professional and promptly provided us with all the information we needed for our trip and more! His colleague Gelu was our guide, really knowledgeable and friendly. He went the extra mile to accommodate all of our needs and answer our many questions. He made the tour unforgettable. Transylvania is simply stunning: the landscape, the history, the food and the people are something else. I looked at many tours like this but I'm glad I found this one on Romanian Friend - I would really recommend it and hope to come back soon for another one myself ;)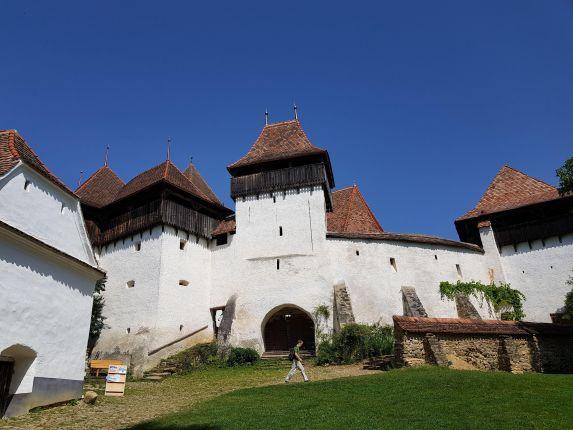 John N. on 26.06.2021
The 3 day private trip through Transylvania with Bogdan was fantastic. He is so passionate about his country and loves to share it with others. He knows the history well and makes it fun to hear about Romania. The accommodations and food were fantastic. Many thanks to Marius from Romanian Friend for his recommendations and assistance, made my trip so much easier! Elisabete M. on 21.05.2019
We would like to thank romanian friend for this service and help with planning. Our three day trip to Transylvania was a very nice one. We had the opportunity to learn so many stories and history about Romania. Our guide, Bogdan, was for sure, one of the highlights of this wonderful trip. Once more thanks and highly recommend! Sanjay D. on 24.09.2018
We did this trip of Romania with Bogdan which we extended with 1 day to also include Sibiu. We of course toured Brasov, Sighisoara and Sibiu and also did a 1-day hike in the Carpathian Mountains. Bogdan exceeded our expectations - he is knowledgeable, passionate, honest and enthusiastic - a rare combination in this business. We enjoyed every moment and we look forward to coming back to this beautiful country and tour the delta-region with Bogdan in the near future. Thanks to Romanian Friend for recommending this trip and assisting with our booking!
Other tours nearby

Subscribe to our Romanian quarterly magazine
4 times a year we prepare a newsletter with local stories, places and our special insights about Romanian culture and local life that will inspire you to visit our country and have an authentic local experience. Would you like to get it?