Guided Walking Tour of Brasov: Major Sights & Medieval History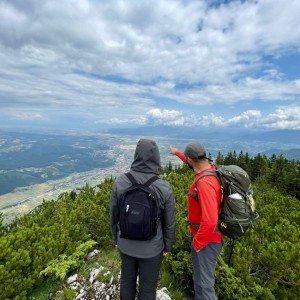 With: Marian

59
Brasov is one of Romania's most charming and beautiful cities: large squares, narrow cobbled streets, sturdy merchant townhouses, defense bastions, Saxon influences, towering mountains, gothic churches - it has it all! With so much to see, a walking tour with a local is the best way to discover the beauty of Brasov, its fascinating history and the most interesting local sights!
---
What you need to know about the Guided Walking Tour of Brasov:

A walking tour in Old Town of Brasov visiting major landmarks and other hidden sights
Included: local English-speaking guide. Tour starts at 5 pm in summer time, 3 pm rest of the year. Duration 2-2,5h
See the major sights of Brasov including the famous Black Church, Rope Street, Ecaterina Gate, St. Nicholas Church, Weavers' Bastion, merchant townhouses and more!
Refresh with cool spring water straight from the Carpathian Mountains and munch on delicious local street snacks recommended by the guide!

Additional information

The tour DOES NOT include: entrance to the Black Church (which depends on availability), additional food and drinks, souvenirs and items of a personal nature.

IMPORTANT! To visit Weaver's Bastion we will walk on steep slopes and stone steps. All over Brasov will be cobbled streets so we advise you to wear appropriate comfortable shoes.

Full payment required when booking.

To get a refund you need to cancel 3 days before the tour date.
---
Moments to expect in the Guided Walking Tour of Brasov:
The oldest medieval city in Transylvania

Our first stop will be the iconic Piata Sfatului, Brasov's picturesque main square where you will be offered a covrig, a popular and delicious Romanian street food snack. Two hundred years ago, Brasov sat literally on the border between the Austro-Hungarian empire and the Ottoman empire and its culture vividly reflects this - so prepare for a fascinating & live history lesson!

Medieval sights & buildings

After the sights in Old Town, we head on narrow streets to Tampa promenade to find an old fountain with fresh spring water from the Carpathians and replenish our fluids. Then we climb to the top of the 12-meter wall surrounding the city for some spectacular views! Our next stop is St. Nicholas Church with its 'suspended cemetery' and the fairytale-esque Ecaterina Gate, the oldest in the city.

Brasov's medieval defences

The city's defense system was very advanced for Medieval times so we will visit Weaver's Bastion and the famous Black and White towers to learn more about how Brasov defended itself. Venturing beyond city walls we will also discover the entrances to secret catacombs, impressive street art, stunning parklands and how everyday locals enjoy life at a more relaxed pace than Bucharest!

The most famous Gothic landmark

Heading back to the main square in Old Town we visit a very old and beautiful bookstore (souvenir shopping alert!) before we head towards the city's most famous landmark: the Black Church. It's the biggest Gothic church in Eastern Europe with a 700-year-old impressive history and a peculiar name for church. Time to find out why - and we visit the inside if there's nothing going on!
Cancelation & refund policy
Easy
Sends us or the guide an email 24h before the tour informing us you can't make it and you'll get a full refund of your payment, no questions asked.
Location details
Starting point:

Brasov

Nearest airport:

Bucharest Henri Coanda International Airport

Nearest train station:

Brasov Train Station

Landscape:

Urban, moutainous
Reviews from travellers Ioannis P. on 17.08.2023
Everything went perfectly. The guide was on time and he guided me very competently through the attractions. Katherine A. on 20.06.2023
Romanian friend were very helpful with helping me plan my trip. They have a lot of information on their website and I was able to email them directly with any questions. We had a great tour and it was a great way to get our bearings, see the sites abnd learn about Brasov. Our guide was very knowledgeable and was able to answer any questions we had. We got picked up from and dropped of at out accommodation which was very helpful. Mark F. on 06.06.2022
This tour was just about what I wanted. Tiberiu created a space where I felt comfortable asking questions, which is how I learn, so a thank you to him. Saw a lot of interesting things too! Bartosz G. on 28.10.2019
Excellent, professional guide. Very flexible. Highly recommended! Brendan C. on 21.06.2019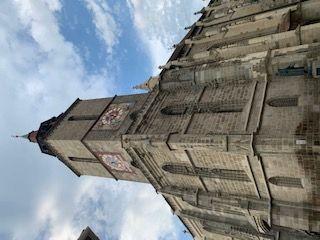 Our guide had fabulous passion and knowledge. We learned so much from Tavi about the history, culture and architecture of Brasov. We would highly recommend joining his tour.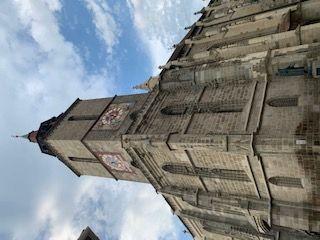 Katie P. on 12.06.2018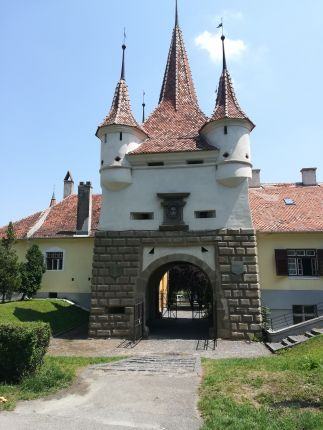 It may have started out as a walking tour with a guide but ended up as a stroll with a friend! My tour of the main attractions and streets with Tudor was superb. We started in the main square and meandered around the beautiful medieval town visiting historical sites within the city walls but also outside in the winding streets of the Romanian sector. I enjoyed every moment and Tudor was an enthusiastic and knowledgeable guide. I particularly enjoyed learning about the colourful history of the town and the views of the town from the hills. Touring with locals is the way to go - they are passionate about their own towns and want you to love them as much as they do. It was a little hilly at times so a basic degree of fitness is required but Tudor is very considerate and will take it at your pace. Very glad I booked this tour through Romanian Friend!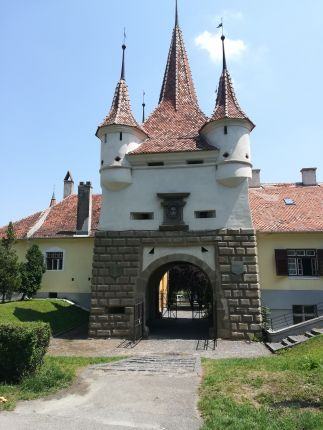 Andries Johannes K. on 26.04.2018
Superb tour with a fabulous guide, Tavi. Highly recommend this experience and this was the fourth tour I booked with Romanian Friend -- all of them fantastic!
Other tours nearby

Subscribe to our Romanian quarterly magazine
4 times a year we prepare a newsletter with local stories, places and our special insights about Romanian culture and local life that will inspire you to visit our country and have an authentic local experience. Would you like to get it?