If you're planning a trip to Romania and you're a first time visitor looking for travel tips and what to visit, then here's a list of the most important things we locals think tourists should know about visiting Romania. There are many interesting things to do in our country and we're going to tell you everything!
On Romanian Friend you can book authentic and interesting tours and day trips all over the country with the best, handpicked guides, find lots of useful info to plan your trip and get help with planning your itinerary or creating a custom tour. We're locals passionate about our country who want to help travelers discover the beauty of Romania while supporting responsible, local and eco-friendly tourism. This guide was updated in January 2019.
So, let's get started:
Quick facts about Romania
Located in Eastern Europe, Romania is the 9th largest country in Europe by area, with a very diverse geography and beautiful nature. It ranks 6th by population (approx. 19 mil) composed of 85% Romanians and other ethnic minorities such as Hungarians, Germans, Italian, Turks or Rroma. Romania is a NATO member since 2004 and part of the European Union since 2007.
The capital or Romania is Bucharest with approx. 2,2 mil people. The second largest city is Cluj-Napoca followed by Timisoara with about 350,000 each. The local time in Romania is Eastern European Time (EET) +02:00.
There are many reasons to visit Romania: medieval castles mixed with royal or communist sights (the famous Bran Castle or Peles Castle), lots of natural parks and attractions spread across the wild Carpathian Mountains, unique attractions such as Turda Salt Mine, the UNESCO Danube Delta reserve, the famous Transfagarasan Highway, wooden churches of Maramures or painted churches of Bukovina. Romanian countryside is like a living history museums: small villages where a simple, peaceful and archaic way of life is well-preserved. A tour in Transylvania will be a unique experience!
Or just go for the best 8-day tour of Romania you will find, prepared by us!
Romanian history is like Game of Thrones but without the fantasy part: at the intersection of Ottoman, Austro-Hungarian and Russian (later Soviet) empires, our history is full of twists and turns but fascinating through our resilience as a nation. Romanians are friendly and very hospitable people, with a taste for good life and delicious food - which, by th way, is homegrown and organic so that you will discover the true taste of a tomato or cucumber.
In short - many people have lots of prejudices and misconceptions about Romania. But visiting our country is a great idea and here's what you need to know when planning your trip to Romania:
1. Visa requirements & passports - mostly none!
Citizens of European Union member countries do not require a visa when entering Romania. Citizens from most countries of the world can get a visa on arrival at the airport (US, Canada, Australia, etc). Unless you're on this official list from the Foreign Affairs Ministry of countries that need a pre-approved visa letter (mostly from Africa, Middle East or Asia) there are no special visa requirements for tourists to enter Romania.

For more info on conditions of travel and entry you should check the Ministry of Foreign Affairs visa website section here. You can find the Romanian embassy in your country here.
Romanian Friend tip: for EU citizens a vald national identity card is enough to enter the country
2. Romanian currency, money, exchange houses and card payments
The Romanian currency is Leu (RON) or Lei in plural and can be found in notes of 1, 5, 10, 50, 100, 200 and 500, all plastic and almost indestructible! 1 Leu is divided into Bani which are coins of 50, 10 and smaller-don't-matter coins. Although most prices in Romania are also displayed or calculated in Euros, using Euros for cash payments is not accepted and if someone offers you an 'in-house' exchange rate, you should check official rates before accepting.
1 Euro is about 4,5 Lei and 1 USD is about 4 Lei - check official exchange rates published by the Romanian National Bank here); prices in Romania are generally cheaper than in Western European countries: with 1 Euro you can buy: 2 x 0.5 bottles of water or a two-way bus/tram ride in most cities or 1-2 snacks from a street pastry
Before travelling to Romania the foreign currency we recommend you bring is Euros, US dollars, UK pounds or Swiss francs which are the most easily interchangeable currencies. When you arrive exchange offices located in airports for more than €10 for taxi fare, as they usually have bad rate aimed at unsuspecting tourists. Exchange bureaus are very popular in Romanian cities so you'll find plenty of them everywhere, usually recognisable by their yellow or white street boards indicating rates offered.
There are also plenty of ATMs in Romania (bancomat) to withdraw money from. The most common banks with safe & secure ATMs are BCR (Erste), BRD (Societe General), Banca Transilvania (local), Raiffeisen or ING. When travelling in the countryisde it's hard to find an ATM and card payments are not usually accepted, so better to have cash on you.
Romanian Friend tip: rates at exchange bureaus are usually better than at banks; some exchanges charge a small fee for transaction above €1000, so better to ask first
Making card payments is very common and safe in Romania. Bank cards issued by VISA, MasterCard and Maestro are widely accepted everywhere, but American Express cards don't work. If you're using a credit card issued by a bank outside the European Union, it's best to check with your bank and see if it's authorized for international payments. In Romanian cities you can pay by bank card almost everywhere (coffee shops, bars, restaurants, hotels, etc) but when travelling to remote areas or in the countryside - cash is king so always have Lei with you and plan your budget ahead.
Romanian Friend tip: if you're low on cash and plan on having a large meal, it's better to ask if the card terminal is working before ordering; sometimes waiters 'forget' to inform customers in advance
3. Budget, travel expenses and shopping in Romania
Two things you should know: Romania is a relatively cheap and affordable destination that offers excellent value for money for lots of things. It is a developing economy where the average medium wage is around 550 Euros / month, except for Bucharest and major cities where wages (and costs!) are considerably higher (towards 800-1,000 Euros).
Second, Bucharest, Cluj-Napoca and Sibiu are the top 3 most expensive Romanian cities for tourism, accommodations and going out, compared to others such as Brasov, Timisoara or Oradea.
A reasonable budget per day for visitors in Romania should be about 25-35 Euro (100-150 Lei) excluding accommodation. In restaurants in major cities a main course starts from 20-25 Lei, soft drinks from 7 Lei while wine and beer from 10 Lei. Entrance fees to major attractions and sights range between 10-20 Lei. Hostels rooms in Romania start from 15 Euro while accommodations with hotels or AirBnB from 35 Euro / night. A double room in a guesthouse in the countryside starts from 20 Euro but most ones are usually priced between 35-50 Euro with breakfast included.
Tipping in Romania is very common and usually expected. Service fees or coperto is not included when going out in restaurants (unless otherwise expressly mentioned) and a 10% tip on top of the bill is the norm; if you're really happy with the service you can go up to 15-20%. Tips for other small, personal services (body care & cosmetics, hotel concierge, driver, etc.) are also welcomed. Tipping tour guides in Romania is also common, especially in shared group tours or 'free' tours. If the tour guide doesn't say anything, just go with the flow and see what other people do.
Romanian Friend tip: tipping taxi drivers is also common, usually by rounding up the amount to 5 or x0 Lei. Taxi drivers in Bucharest are notorious for trying all sorts of scams on tourists, and that's why we've prepared a guide with tips for visiting Bucharest
If you're thinking about doing some shopping in Romania you should know that most cities have at least one shopping mall. In Bucharest go to AFI Palace, Promenada Mall, Baneasa Shopping City or ParkLake, depending on which one is closest to you. In other cities, look for Iulius Mall or just ask for the local shopping mall. Shopping streets are not very common and don't usually have a good selection.
Local tip: Romanians textile and leather products are fashionable, of high quality and very affordable: a pair of dress shoes costs around 50 Euros; look for Romanian brands and local producers!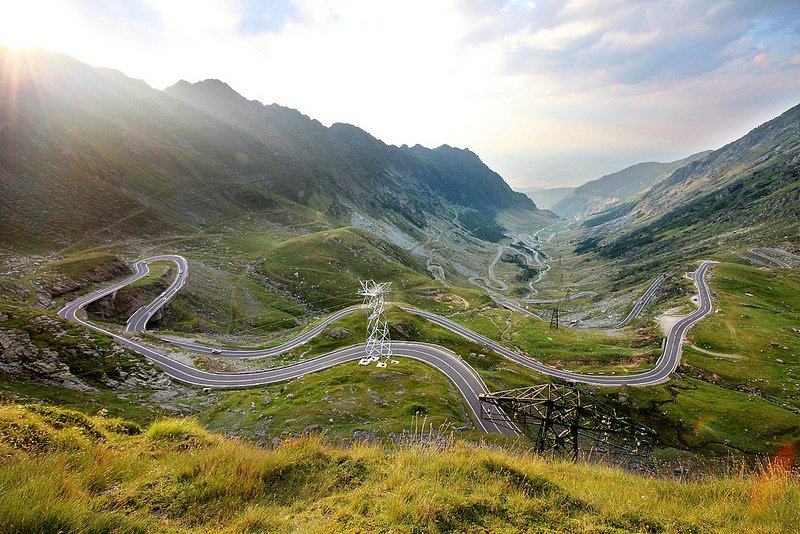 This is Transfagarasan Road one of Romania's top attractions
4. Romanian geography, public transport and getting around
Located in Eastern Europe (depends if your map includes Russia or just the EU) Romania has a very rich geography with numerous attractions: the Black Sea in the East, endless agrarian fields in the South, plenty of forests, soft rolling hills in Transylvania, low mountains (800-1400m) and the raw and wild Carpathian Mountains (or Transylvanian Alps as some call them) with 100 peaks over 2.300m.
the Carpathian Mts. divide the country in 3 main regions Transylvania (North - West), Wallachia or Tara Romaneasca (South) and Moldova (North - East). There are many natural parks (Retezat, Bucegi, Apuseni), animal reserves (bears and buffalos) and the world famous Danube Delta natural biosphere. You can go on trips for a day or for several days - there are many areas to explore and adventures - be sure to check our hiking in Romania guide to learn more!
Travelling to Romania - our tip: the simplest, most convenient and reasonably cheap way of getting to Romania is a low cost flight: 6 low cost airlines fly on 7 airports in major Romanian cities from more than 70 locations in Europe. Tickets range from 40-100€ depending on how much planning ahead you do and flight time is usually between 1,5 – 3 hours. You can also travel to Romania by train from Vienna, Budapest, Belgrade, Sofia or Thessaloniki or even from further away with changes. If you're looking for an adventure, consider an Eastern European road trip or maybe something more relaxing like a boat cruise on the Danube River. Read more about travelling to Romania.
Getting around Romania might be a bit more challenging, but not necessarily difficult. We don't have a lot of highways and travelling by car between major cities usually takes long hours due to high traffic on mostly one-lane roads (speed limit of 90-100 km/h). Almost all Romanian cities and even small villages have train stations but railway infrastructure is not the best and trains are sometimes unreliable, although they will get you to your destination reasonably cheap. For shorter distances (up to 200 km) consider a car or train, train or coach for medium (200-400 km) and internal flights for longer routes (Bucharest – Cluj or Timisoara). Visitors to Romania are well advised to have travel insurance before getting here. Have a look at our guide on getting around Romania.
5. Weather, climate and when to visit Romania
Romania has a temperate continental climate with the regular four seasons still largely present. Summers (June-August) are hot with 33-38 C degrees, winters (December-Feb) are cold -20-0 Celsius while spring (March-May) and autumn (Sept-Nov) are unpredictable as ever: cold in the mornings and evenings (8-18 C), warm and sunny during the day (18-26 C). Average rain, no spontaneous floods or draughts. Morning frost in spring, thunderstorms in the summer, foggy in autumn and snowy and freezing in the winter. The best time to visit Romania is anytime between early April - end of October.
Our favourite time of the year to enjoy Romania is autumn: a superb array of gold, brown and red will cover the woodlands, hills and mountains in the countryside - it is a wonderful, peaceful and picturesque sight to see that you will definitely enjoy!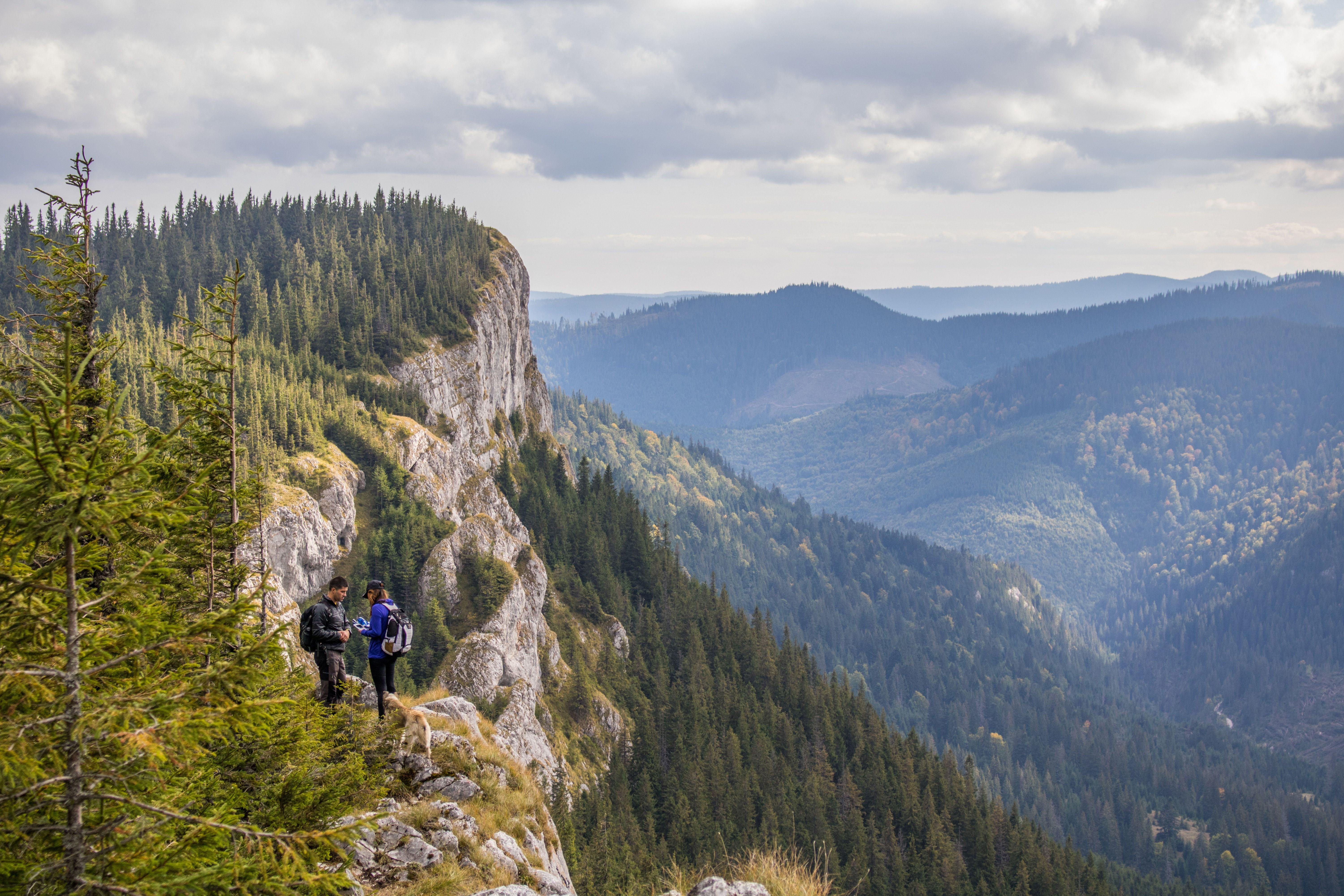 The seaside coast of Black Sea is usually perfect from late-June to early-September, with high season in mid-July and August. You should book accommodations well in advance as lots of Romanians like spending their summer by the seaside. If you're a fan of winter sports you should know that Romania's ski slopes aren't very long but the resorts of Sinaia, Predeal and Poiana Brasov are 2 hours away from Bucharest and are great choices. Check our full guide on skiing in Romania to learn more and see which are the best resorts.
If you're thinking about hiking or camping in the Carpathian Mountains the season starts from mid-April to late-September, but you should us or one of our hiking local partners for specific details on location and period, to check weather conditions.
6. Electricity, Internet & cellular coverage
Romania uses the European standard socket and dual-round pronged pin with electricity at 210-230 Volts. UK, US or other types of plugs will need an adaptor.
If you're wondering about internet connectivity you should know that Romania has one of the world's fastest and most reliable internet connection in the world (6th place globally, to be precise). That's another reason why digital nomads love Romania, besides its affordability. Good Wi-Fi is usually available in most public places and there are lots of cafes where you can retreat for a quiet work session and a good cup of coffee.
Mobile network coverage are on par: dominated by Vodafone and Orange and cellular coverage is excellent, with 3G/4G reception being standard in major cities. Both networks have prepaid SIM cards with data packages starting from 5€ (check their websites or store for more details).
Cellular receptions and coverage is very good all over the country and even in the countryside. Wi-fi might be harder to find outside major cities (except when going to resorts, hotels or more modern guesthouses) but you can easily use your phone or create a mobile hotspot if you need internet. Lastly, the country code to call a Romanian number is +40.
7. Emergency number, medical services and insurance
In Romania the single nation-wide emergency telephone number is 112. An operator will ask if you want to talk to the police, fire or medical services. There are no particular health concerns or issues you should be aware of before travelling to Romania. No special insects, health or food issues around here and we don't have a pollution problem (except for Bucharest during summer heat). On the contrary - Romania has plenty of greenery and salt mines that are good for your health.
As regards medical services, all hospitals are public and state-owned and take care of walk-ins or emergencies. Your best chance of finding someone who speaks English is to look for young doctors. There are also several private hospitals in major cities, such as MedLife, Regina Maria or Polaris, but they're not available for emergencies and their fees are significant.
There are plenty of pharmacies in all urban areas and you can get the usual pills for colds, aches, indigestions or bruises without prescription. In case you need specific prescription pills, better to stock up before coming here as pharmacies don't give those without a doctor's prescription.
Finally, as with travelling to any other foreign country, we highly recommend you take a travel insurance just to be on the safe side. There's also the European Health Insurance Card (EHIC) which offers EU citizens health coverage EU-wide – check your local rules for more.
8. Personal safety and social norms
Is Romania safe as a travel destination? Yes - there have been no terror attacks, attempts, plots or otherwise in Romania. Also, there are no internal ethnic or religious conflicts and we have a very strict firearm regulation - so no lunatics with guns. The only civil disturbances in Romania are protests against the political class for lots of reasons, but even those are peaceful, funny and inspiring and won't cause any trouble to you.
From a personal safety perspective Romania is a relatively safe country for tourists. Just do what you normally do when visiting a foreign country: don't look for trouble, beware of pickpockets or drunkards, ignore people pushing their services to tourists (like taxi 'drivers' in Bucharest Airport or North Train Station) and stay away from shabby places.
Solo female travellers in Romania shouldn't be too concerned either, though extra care is advisable around groups of men who sometimes might make you feel uncomfortable by staring, calling you names or making inappropriate comments. Being careful and keeping away from suspicious individuals should be enough to stay on the safe side.
You may have heard about the Romanian rroma ethnic minority (also improperly called gypsy or țigani in Romanian) being involved in various petty thefts or small crimes. While their reputation might be bad, not all are like that and their numbers are small anyway. Most of the time you will see them as beggars, even sending their children for money - but don't get fooled.
Romanian people and society is generally conservative and adhering to traditional family values and life. This is especially true of people who grew up during the Romanian communist regime. 85% of the population is Orthodox with more than a third regularly practising (especially in smaller, countryside communities), so churches and priests enjoy great influence, especially in smaller communities. Be respectful around spiritual sights and during major holidays. Public displays of affections are ok, but same-sex relationships are currently a very divisive topic so better to keep that in private.
Romanian Friend tip: Romanians like to complain about politics, the economy, car traffic and love talking about sports, family, weather and food – so pick any of these topics to start a conversation :)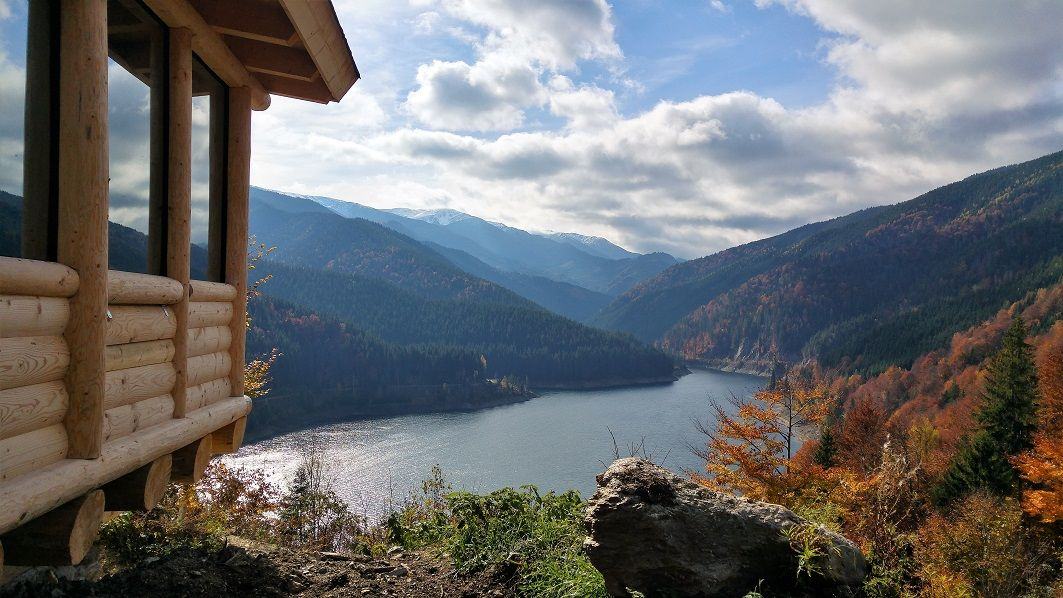 Go on eco-friendly wildlife observation tours
9. Romania means MUCH more than Dracula's home
Romania is very popular thanks to vampire stories surrounding Bran Castle also known by its tourist name Dracula's Castle. But there's so much more to our country than just one castle and fictional vampire stories. Romanian cities have a vibe of their own which is worth experiencing but if you want to see the major tourist attractions in Romania you need to travel deeper in the country to the regions of Transylvania, Bukovina or Maramures. Romania's major attractions, unspoilt natural beauty and true local life is best experienced outside of major cities. Most tourists come to Romania keen on visiting Dracula's Castle but once they go beyond that and start looking for the 'real' Romania - surprise and wonder sets in!
Not all medieval castles and historic attractions are easily reachable and local communities that have preserved their traditional way of life have done so by keeping a low profile, away from civilisation and mass tourism. Finally, the best sights of Transylvania and its countryside which made Prince Charles of the UK fall in love with Romania hide many beautiful areas where you can disconnect from a busy life and slow down. Romania is a great destination for slow tourism and a 3-day visit to Bucharest, Brasov and Bran Castle is actually not seeing much - and definitely not a Transylvanian experience!
Unfortunately Romania's tourist and transport infrastructure is underdeveloped: few tourist information centres along with little info about attractions and routes outside of major cities make it more challenging for independent travelers to discover the authentic beauty of our country.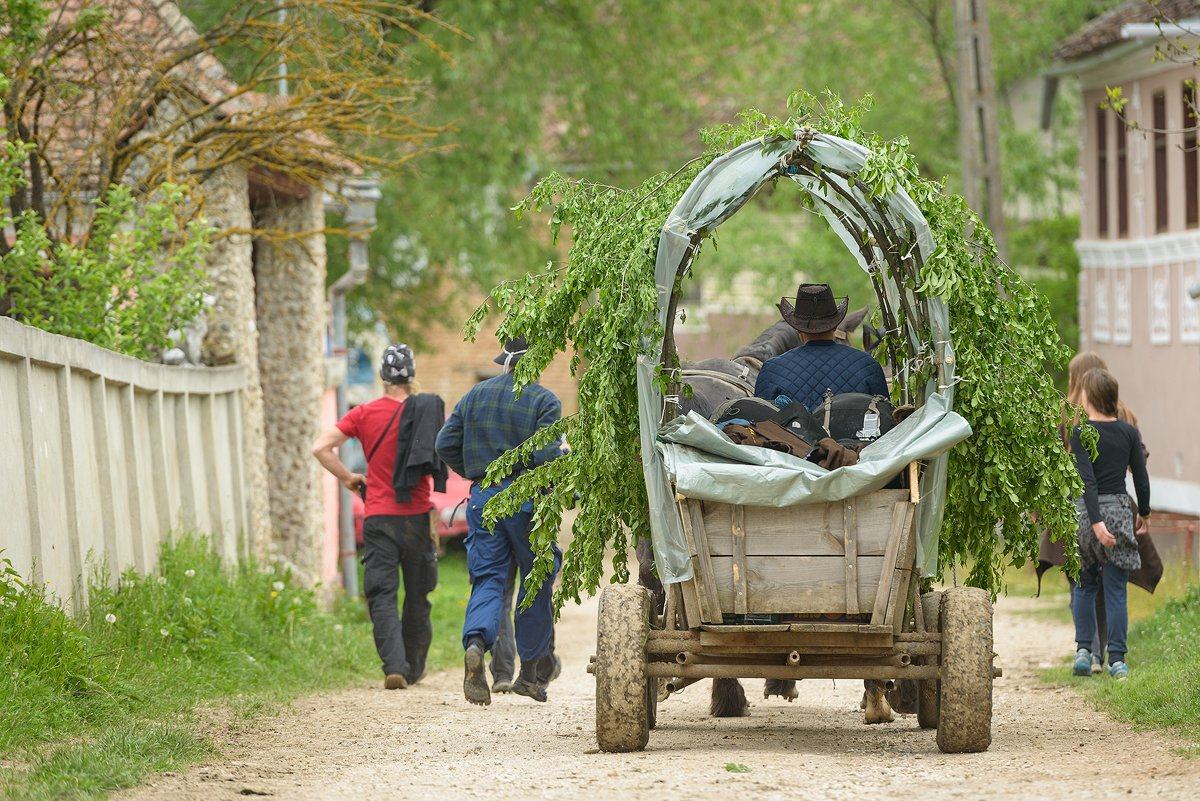 That's why we recommend hiring a guide during your trip. 3 reasons for this:

first, it will make planning your trip in Romania easier and more convenient; they will also tell you about the history and culture of Romania, and have knowledge about locals, places and stuff you wouldn't be able to find on your own!
second, we at Romanian Friend carefully select our partner-guides and choose only those who appreciate authentic Romanian culture, values and beauty so that you have a great experience when visiting our country - check out reviews from our tours
third most of our tours are designed to support responsible, eco-friendly travel so that tourism doesn't negatively impact the communities you visit or the environment; on the contrary - through our tours locals will benefit from your visit. As locals, this is very important to us, so your booking will support our work - read more about what is responsible travel and how we do it
10. Open your heart to Romanian people
Our final tip: if you decide to visit Romania you should spend some time and get to know the locals. Romanians are a very hospitable, friendly, thoughtful and warm people. They will take you into their homes, feed you till you drop (literally!), bring out their best wine or tuica and generally go out of their way to make sure you have a great time with them. Check our guide to traditional Romanian food to find out how our culture, history and geography is reflected into our food and dishes.
So much hospitality and willingness to accommodate guests might seem strange or make you feel uncomfortable at times, but this is part of our culture: family, friends, guests and inter-personal relationships mean very much for Romanians. Just go on one of our handpicked trips in the Romanian countryside and you'll see what I mean.
Enjoy your visit and let the locals show you what a beautiful country we have. Abandon any pre-conceptions you might have about Romanians and open your heart and mind while you're here, explore the country and meet real locals. Romania will surprise you :)
***
So that's it - we hope this will make planning your trip to Romania easier! If you need more help, just contact us - happy to help!
Your Romanian Friend
Marius