If you're planning a trip to Romania and you're a first time (or returning!) visitor looking for a complete travel guide with info on what to visit, when, how, why and other useful travel tips - this article is for you!
We'll tell you the most important things to know about visiting Romania, tourism in our country and how to plan an amazing trip! Is Romania worth visiting? In short, YES! The long answer you'll see for yourself if you check our other articles on major tourist attractions, things to do and lesser known sights, natural attractions, cuisine, communist history and city guides to help tourists plan their trip.
We're locals passionate about supporting Romanian tourism - especially now in these challenging, uncertain times for travel... Since 2017 we've been helping travelers discover the beauty of our country through responsible tourism that is inclusive and eco-friendly. We created a network with the best, handpicked guides all over the country and promote authentic and unique tours and day trips you can easily book on our website. Check our tourist reviews to see more and if you need any help with planning your trip or creating a custom tour don't hesitate to contact us!
This guide was last updated in January 2022. So, let's get started:
Quick facts about Romania
Located in Eastern Europe, Romania is the 9th largest country in Europe by surface with a rich and diverse geography and incredible natural sights. It ranks 6th by population (approx. 19 mil) composed of 85% Romanians and other ethnic minorities such as Hungarians, Germans, Italian, Turks or Rroma. Romania is a NATO member since 2004 and part of the European Union since 2007.
The capital or Romania is Bucharest with approx. 2,2 mil people. The second largest city is Cluj-Napoca (0,5 mil) followed by Timisoara, Iasi and Constanta. The local time in Romania is Eastern European Time (EET) +02:00 GMT
There are many reasons why it's worth visiting Romania. Top tourist attractions include medieval castles (the famous Bran Castle or Peles Castle) mixed with communist sights (the huge Palace of Parliament), lots of natural parks in the wild Carpathian Mountains, unique sights such as Turda Salt Mine or Hoia Baciu Forest, the UNESCO Danube Delta biosphere or the famous Transfagarasan Highway.

Another big reason for visiting Romania is its countryside life and charm, which is like an ageing but charming living history museum. Small villages scattered around picturesque hills where a simple, peaceful and archaic way of life is well-preserved by friendly and wise locals who grow their own food. There are 3 regions where this can be experienced, each with its own culture and flavours.
Transylvania is undoubtedly the most famous and a big highlight of Romanian tourism. The famous ethnographic region of Maramures (North-West) with its famous UNESCO Wooden Churches and folk costumes is likewise popular. And finally, Bukovina (North-East) with its 400-year-old UNESCO Painted Churches and egg-painting tradition. Our travel tip - if you want to get a great experience visiting any of these regions, you'll need at least 3 days!
Interested in seeing the best of Romania in 2022? Check our (Covid-safe) 10-day shared small group tour with 3 departures during Summer we prepared to include the best sightseeing, cultural and holiday experiences Romania can offer!

Romanian history is like Game of Thrones but without the fantasy part: at the intersection of Ottoman, Austro-Hungarian and Russian (later Soviet) empires, our history is full of twists and turns. Always caught between wars, invasions and foreign domination (hence the numerous castles and fortifications!), our history is a testimony of our nation's resilience, clarity and determination to unite the 3 historical provinces (Transylvania, Wallachia and Moldova) into an independent state which only happened in 1918.
As for Romanian culture and people, you'll see Romanians are friendly and hospitable with a taste for enjoying life, food and people. Our Latin blood and cultural affinity mixes with Balkan society and Eastern appreciation for beauty and traditional values. Although there are some prejudices and misconceptions about our country and people, people who've visited our country were always pleasantly surprised and impressed by what it can offer - and we hope you'll be too!
Now, on to the practical travel tips with things to know about visiting Romania:
1. Conditions for entry & visa requirements. Covid-19 travel rules
Citizens of European Union countries do not require a visa to enter Romania. Citizens from all other countries of the world may be subject to getting a visa. Check the conditions of entry from our Ministry of Foreign Affairs and the list of countries for which a visa is (or not!) required. Some nationalities (e.g. US, British, Canadian) a visa when entering Romania if they stay under 90 days.
You can apply for a visa online on the Ministry's (only) official website. Holders of a Schengen visa with multiple entries (and slots still available and valid!) are not required to apply for a Romanian visa.
Make sure to check Covid-related entry requirements in our article on Covid-19 Romania travel restrictions. In short, vaccinated travelers from EU countries are NOT required to quarantine or present a negative test; for those outside of the EU, a negative PCR test is required. Unvaccinated travelers, if coming from green-listed countries can enter; if from yellow-listed, they need a negative PCR test.
2. Romanian currency, exchange houses and card payments
The Romanian currency is Leu (RON) or Lei in plural and can be found in notes of 1, 5, 10, 50, 100, 200 and 500, all plastic and almost indestructible! 1 Leu is divided into "bani" which are coins of 50, 10 and smaller-don't-matter coins. Although some prices in Romania are also displayed or calculated in Euros using Euros for cash payments is NOT accepted and if someone offers you an 'in-house' exchange rate - you should check official rates before accepting.
1 Euro is about 5 Lei and 1 USD is about 4,3 Lei - check official exchange rates published by the Romanian National Bank here); prices in Romania are generally cheaper than in Western European countries: with 1 Euro you can buy: 2 x 0.5 bottles of water or a two-way bus/tram ride in most cities or 1-2 snacks from a street pastry shop
Paying by card is very common and safe in Romania in all shops, restaurants, hotels or tourist attractions (but not taxis!), especially in major cities. Bank cards issued by VISA, MasterCard and Maestro are widely accepted everywhere, but American Express cards don't always work. If you're using a card from a non-EU bank, make sure it's authorised for international payments (also when on our website!). When travelling of cities, in the countryside, mountains or remote areas cash is king so always have Lei with you and plan your budget ahead. Some village guesthouses or restaurants don't take card payments so ask in advance.
Romanian Friend tip: if you're low on cash and want to eat in a restaurant, ask first if card payments are working as waiters sometimes forget to inform customers in advance
There are plenty of ATMs in Romania (bancomat) to withdraw money from. The most common banks with safe & secure ATMs are BCR (Erste), BRD (Societe General), Banca Transilvania (local), Raiffeisen or ING. For fees, check with your local bank. In the countryside it's harder to find ATMs but every village or small town should have one close to the city hall.
If you want to bring some cash with you when travelling to Romania we recommend Euros, US dollars, UK pounds or Swiss francs which are the most easy-to-convert currencies. When you arrive don't use exchange offices located in airports for more than 15-20 € / $ / £ for taxi fare as they usually have aimed at unsuspecting tourists. Exchange bureaus (casa de schimb) are very popular and numerous in Romanian cities and you'll find plenty of them on the street, easily recognisable by their yellow or white street boards indicating rates offered.
Romanian Friend tip: rates at exchange bureaus are usually better than at banks and 90% of them have a 0 exchange fee for small amounts
3. Is Romania cheap to visit? Tourist budget and holiday costs
In short - YES. Here's why:

overall, a city break or a 7-day holiday will be 10-25% cheaper in Romania than in most Western European countries (under similar conditions)
generally, the value-for-money you get in Romania for tourist activities (e.g. sightseeing tours, hikes, wine tasting, fine dining etc) is much better, and it will make your holiday memorable
even if in big tourist cities (Bucharest, Cluj, Brasov, etc) accommodation and food prices are more expensive, there are lots of choices for every budget; and when going into smaller cities or the countryside, prices are 30-50% lower

Now, the long answer. Before the Covid pandemic, Romania had a reputation to be a relatively cheap and affordable destination with excellent value for money. But the economic hardship caused by the pandemic (rising inflation, increased taxation, fewer clients and lower revenues etc) hit hard, especially the hospitality and tourism sectors which were the hardest hit. So the surviving businesses, guides and service providers had to raise their costs to stay alive, while many went out of business in the last 2 years, thus lowering competition.
As a vertical tourism business with a network of 50+ guides and small suppliers all over Romania, we saw the economic disaster firsthand. We've been trying to help our partners so they don't close shop (as good people are harder to find!) so if you book a tour with us you'll support small businesses and people too!

The good news (ironically!) is inflation and prices in tourism and hospitality increased all over Europe. So Romania is still cheaper to visit compared with most European countries. Something else tourists visiting Romania should know is that Bucharest, Cluj-Napoca, Sibiu and Brasov are the most expensive cities for tourism (accommodation, restaurants, drinks etc). But Timisoara, Constanta and Oradea are cheaper and offer great value-for-money.
A reasonable budget per day for a tourist visiting Romania is about 30-60 Euro (accommodation, meals and small expenses). In restaurants a main course is around 25-30 Lei (5-6 Euro), soups around 10-15 Lei (2-3 Euro), drinks starting from 7 Lei while alcohol from 15 Lei. Entrance fees to tourist attractions range between 20-50 Lei.
To give you a better idea of how expensive Romania is, a 3-day city break in Bucharest or Cluj-Napoca can cost around 200 - 350 Euro in total for 2 people (excl. flights and day trips) with generous meals and drinks included, tickets and local transport. A 7-day fully guided private tour starting from Bucharest going Brasov - Transylvania - Sibiu - return will be around 1,400 - 1,600 Euro / person with everything included except lunch and dinner (for 2 people, depending on hotels, activities and itinerary).

Tipping in Romania is very common and usually expected. Service fees or coperto is when going out in restaurants (unless expressly mentioned!) and a 7-10% tip on top of the bill is common. If you're really happy with the service you can go up to 15%. Tips for small, personal services (body care & cosmetics, hotel concierge, drivers, etc.) are also welcomed. Tipping tour guides in Romania is also common, especially in shared group tours or 'free' tours. If the tour guide doesn't say anything, just do what feels right to you.
Romanian Friend tip: tipping taxi drivers is also common, usually by rounding up the amount with a +5 Lei. Taxi drivers in Bucharest are notorious for trying all sorts of scams on tourists, and that's why we've prepared a Bucharest travel guide with practical info on public transport
Shopping in Romania is very popular and most cities have at least one shopping mall. They're usually huge, impressive and with lots of shops and food places. In Bucharest go to AFI Palace, Promenada Mall, Baneasa Shopping City or ParkLake. In other cities, look for Iulius Mall or just ask the locals. In the Old Town areas of Sibiu and Brasov you'll also find street shops but not too many. In Cluj and Bucharest the Old Towns are filled with bars and restaurants.
Local tip: Romania has a tradition for producing quality textile and leather goods; local brands are fashionable, of high quality and very affordable! a pair of dress shoes costs around 50 Euros!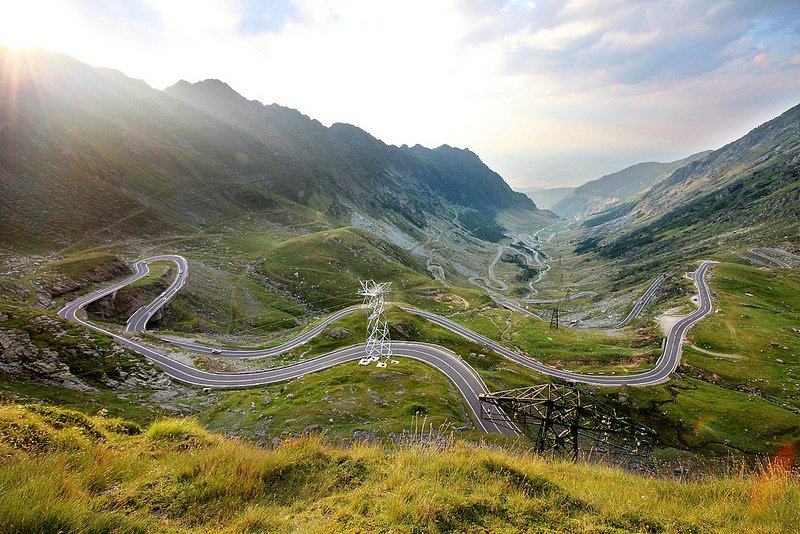 This is Transfagarasan Road one of Romania's top attractions
4. Romanian geography, public transport and getting around
Romania has a very rich and diverse geography with lots of natural attractions: the Black Sea and Danube Delta biosphere in the East, lots of woodlands and secular forests, soft rolling hills in Transylvania and the raw and wild Carpathian Mountains (also known as Transylvanian Alps).
There are lots of hiking tours in Romania

Going as high as 2,544m (Moldoveanu Peak) the Carpathians and the lesser mountains occupy almost 40% of our country's surface and divide it into 3 main regions Transylvania (North - West), Wallachia (South) and Moldova (North - East) [don't confuse with the country, Republic of Moldova].
As you can expect, another big reason to visit Romania is for hiking and outdoor interests. With over 100 peaks over 2.300m altitude and lots of picturesque trails for all difficulty levels, many natural parks (Piatra Craiului, Bucegi, Apuseni), caves, rock walls and a wildlife population that earned our country the title Europe's last wilderness reserve - check our travel guide for hiking in Romania to see what our country can offer!

Travelling to Romania - the simplest and most convenient way of getting into Romania is to fly in. As there are over 3 million Romanians living abroad, there are no less than all over the country (besides the main one in Bucharest, Otopeni) served by low cost airlines (Wizz Air, Ryan Air and Blue Air) with flights to over 100 locations in Europe, including major capitals. If you plan well and in advance, you can find tickets as cheap as 20 Euro / way!
You can also travel to Romania by train from Vienna, Budapest, Belgrade, Sofia or Thessaloniki or even from further away with changes. If you're looking for an adventure, consider an Eastern European road trip or maybe something more relaxing like a boat cruise on the Danube River. We prepared a longer guide on travelling to Romania so be sure to check it out!

Traveling inside Romania will be a little more challenging. Unfortunately our transport infrastructure is for both cars and trains. There are few highways and mostly one-lane roads which are heavy with traffic (including trucks) so driving 100 km usually can take 2h. And even though our railway infrastructure is extensive, because it's old trains go slow. At least they're cheap!
For distances (up to 200 km) a car, train or bus is a good choice. For distances (300 km and above, more than 5h) you should consider breaking your itinerary or catching an internal flights (from Bucharest to Cluj or Timisoara for example). Visitors to Romania are well advised to have travel insurance before getting here. Have a look at our guide on public transport in Romania for more info.
5. Weather, climate and when to visit Romania
Romania has a temperate continental climate which used to be codename for standard weather. But in recent years, perhaps due to the climate changing, the transition periods between seasons are getting shorter, Summers (June-September) are hotter with averages of 32-38 C and less rainy. Winters (December-January) are still cold but less snowy in the cities, more so in the mountainous areas. Spring (March-May) and Autumn (Sept-Nov) are unpredictable as ever: cold in the mornings and evenings (8-18 C), warm and sunny during the day (18-26 C).
The best time to visit Romania depends on your interests. For sightseeing come anytime April - October when the weather is fair and days are longer. For food and wine tourism (which is growing in popularity!) the best time is August - Oct.
The best time to go hiking is from early May to mid-October. It also depends where you're going because in the high mountains (Fagaras, Piatra Craiului, Bucegi) there can still be snow until June and weather can be unpredictable - and unpleasant - at altitudes of over 1,800m. But our hiking guides will help you plan the trip and check weather conditions locally.
For wildlife tours - we follow nature's rhythm. Animals - including bears! - are most active during late Spring (early May)- mid Autumn (Oct) depending on how warm and cold it is. The best time with the highest chances of seeing wild animals roaming around (incl. wolves, boars, chamois or buffalos) is during Summer but these trips are more challenging logistically and in high demand so please contact us in advance.
Our favourite time of the year to enjoy Romania is Autumn: a superb array of gold, brown and red will cover the vast Carpathian woodlands which means traveling in the countryside will be wonderful!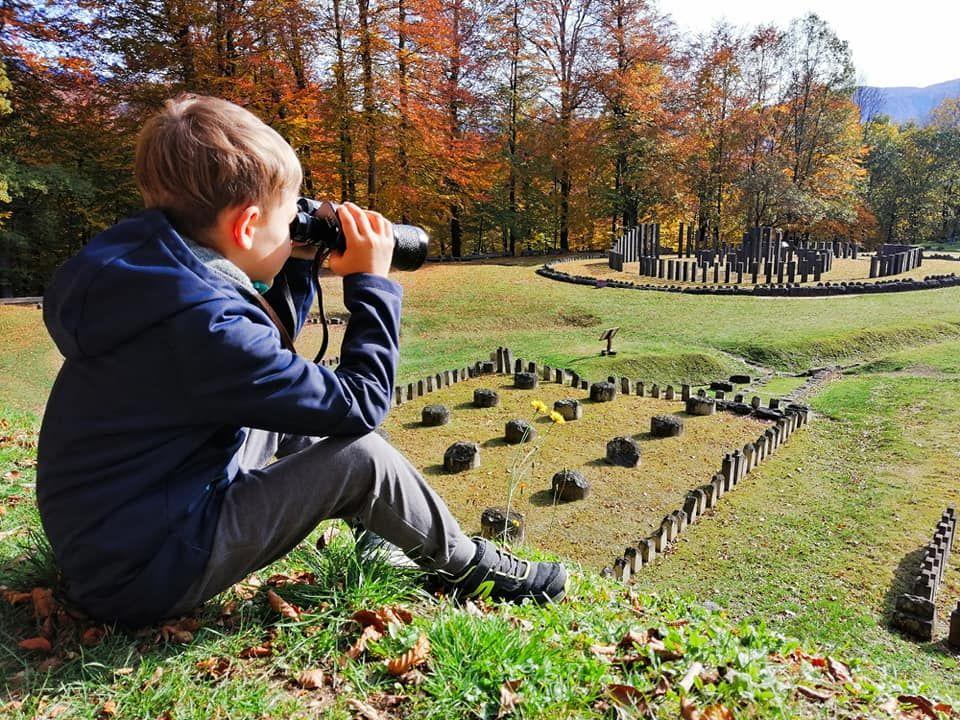 The Ruins of Dacian Citadels

If you want to enjoy a day by the Black Sea with its golden sandy beaches, the high season is July-August. You should book accommodations as lots of Romanians like spending their summer by the sea, especially during weekends for partying. For the Danube Delta the best time to visit is April - October so you can see nature in its fullest at work: lush vegetation blossoming, birds nesting or then flying away, lots of fish.
If you're a fan of winter sports you should know that Romania's ski slopes aren't very long but the resorts of Sinaia, Predeal and Poiana Brasov are 2 hours away from Bucharest and are great choices. Check our travel guide on skiing in Romania to learn more and see which are the best ski resorts and how you can plan your trip.
6. Emergencies, health services and insurance
In Romania the emergency number is 112 and an operator will ask if you want to talk to the police, fire or medical services. There are no particular health concerns you should be aware of before travelling to Romania - other than the now familiar Covid-19 situation! No special insects or food issues around here either. We don't have a pollution problem (except for Bucharest and Cluj-Napoca during the Summer heat). Vegetation is very diverse and rich, especially in the countryside or mountains, so those with pollen allergies should be prepared.
As regards medical services most hospitals are public and state-owned so they will take care of walk-ins or emergencies - and settle insurance matters after. Your best chance of finding someone who speaks English is to look for young doctors and nurses. Unfortunately the medical system and infrastructure in Romania is severely underdeveloped and under a lot of pressure, especially now with the Covid situation. So better to lower your expectations on what a hospital should look like and how you should be treated. But medical staff is usually kind and will do their best to help you! Private hospitals are fewer, don't have emergency rooms and work only with appointments.
There are plenty of pharmacies in all urban areas and you can easily get the usual over-the-counter pills for colds, aches, indigestions or bruises. In case you need specific prescription pills, better to stock up before coming here as pharmacies don't give those without a doctor's prescription.
Finally, as with travelling to any other foreign country, we highly recommend you take a travel insurance. For EU citizens, the European Health Insurance Card (EHIC) which offers health coverage EU-wide is a good option.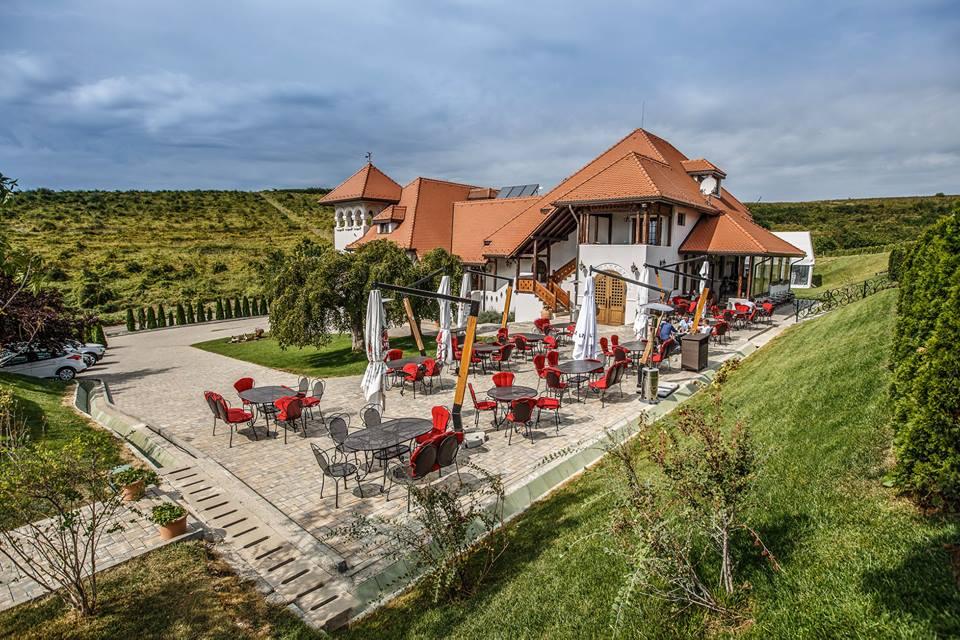 7. Where to stay in Romania. Booking hotels, guesthouses and homes
Romania offers lots of accommodation choices for all budgets, requirements or styles. All of them are listed on either Booking.com or AirBnB - spend some time on both to find the right place for you to stay on your holiday.
In tourist cities you'll find the usual selection of hostels, hotels and boutique guesthouses. Plenty of apart-hotels too as a lot of Romanians made a side-business out of this in pre-Covid times. If you're staying in Bucharest, choose a place close to a metro station as it will be the fastest and cheapest way to navigate the large city. All the other tourist cities are not that big so even if you're not staying in the "old town" or "union square" area (usually the city centre), it will probably be a 15 min walk away. And if you want to stay healthy while traveling you might want to try some travel workouts for fun.
When visiting the tourist regions of Romania (Transylvania, Maramures, Bukovina, Danube Delta) accommodation usually means a family-owned guesthouse called pensiune or casa - and no hotels. That's normal and in fact you'll have a better experience as the owners are usually around to make sure guests get the best treatment. Most of them offer half or full board (aka delicious home-cooked meals with locally sourced ingredients) and we suggest you take it since there will be few other alternatives to eat out. Just read their reviews carefully before booking.
For hiking trips, there are guesthouses in villages at the base of the mountains. But sometimes the hiking trails or entrance to natural parks begin a little further away and you can get there only by car. When you'll have at most 1-2 choices of mountain cabins or chalets as Romania's hiking infrastructure is not very well developed. Due to their very limited capacity and very high demand, booking hiking trips in advance (minimum 2-3 weeks) is recommended. But if you want to just spend some time in the mountains, enjoy the views and fresh air then you'll have lots of beautiful cabins to choose from - all of which are accessible only by car.

And here's the best part about having such a rich geography, beautiful landscapes and a lively countryside. There are so many unique and charming guesthouses in the countryside you won't believe: old boyar (aristocrat) manors, restored village houses (like that of HRH Prince of Wales in Viscri), modern villas built with EU funds, large old farmhouses converted for agro-tourism or small and charming cottages -- see some inspiration here and make your trip to Romania memorable!
8. Personal safety and social norms
Is Romania a safe travel destination? Yes! There are no terror attacks, violent protests or civil disturbances here. We have very strict firearm regulations - so no crazy people with guns either! Lots of protests against corrupt and incompetent politicians, but they're peaceful, funny and inspiring and won't cause any trouble to you. There were some protests against Covid-19 measures but nothing serious.
So is Romania safe for foreign tourists? Yup, and even though you may have heard/read stories about the Balkans and Eastern Europe, just do what you normally do when visiting a foreign country: don't look for trouble, beware of pickpockets or suspicious people, ignore drunkards and people pushing their services to tourists (like taxi drivers in North Train Station), be careful at night and don't disrespect people, traditions or clearly stated rules.
Is Romania safe for solo female travellers? Generally yes, though extra care is, as always, good to have just like in other countries. Some men might make you feel uncomfortable by staring intently, calling you names or making inappropriate comments or sounds. But few dare to get physical unless their intentions is really harmful. Keep away from people you don't feel good about or look suspicious and be careful in bars. There were very few incidents involving female foreign travelers.

You may have heard stories about Romanian rroma ethnic minority (also improperly called gypsy or țigani in Romanian) being involved in petty thefts or small crimes. While their reputation might be bad, not all are like that and the ones that cause trouble are few. Most of the time you will see them as beggars, even sending their children for money - but don't get fooled and give them money as you're only perpetuating the cycle. On our tours in Transylvania we take people to typical Rroma villages to see their authentic culture and lifestyle firsthand.
Romanian people and society is generally conservative and adhering to traditional values. This is especially true of people who grew up during the Romanian communist regime but not as much for Millennials. 85% of the population is Orthodox with more than a third regularly practising (especially in smaller, countryside communities), so churches and priests enjoy great influence, especially in smaller communities. There are lots of beautiful Romanian churches worth visiting - but please be respectful when there. Public displays of affections are ok (within the limits of decency), but same-sex relationships have been a divisive topic in the past so better keep that in private, especially in the countryside.
Romanian Friend tip: all Romanians like to complain about politics, the economy and transport infrastructure, and love talking about sports, family, the beauty of our country and its food – so pick any of these topics to start a conversation :)
Go on a bear watching tour in Transylvania
9. A travel guide on how to visit Romania
As a frequent traveler myself, I spent A LOT of time researching online to find out what / where / how to visit a new country. I would compare tours, prices, check public transport options, read, forums, travel blogs, look on Instagram - the usual! But doing all this when planning to visit Romania can quickly become confusing, stressful and lead to analysis-paralysis because of outdated, incomplete or vague info.
The bigger problem is the lack of official marketing, promotional or informational activities or assistance from Romanian tourist authorities, both at a local or regional level. That's why I started this website in 2017 and wrote numerous articles to help you plan your trip to Romania, get the most of your holiday and really discover the beauty of our country. So here's how I would suggest you do this:
first, decide the basics like you're going to spend, are you going to travel to Romania and what's your for this holiday
third, beware that most tourists want to do/visit too much in too little time and also if you want to and experience countryside life - that is best done through slow travel meaning you should spend 2-3 nights there, visit smaller sights, explore the area, meet locals to hear their stories; and RELAX!
fourth, considering your time, budget and travel interests - think about what kind of holiday you want: to visit as much as you can? to go hiking? experience traditional village life? explore cities? to take your time? make a list!
finally, based on all of the above, decide if it's easier to do a fully guided private tour (no stress, see more, exclusive treatment) OR a do-it-yourself travel itinerary (use public transport + find your own accommodation + book day trips in different cities); if you need help deciding or making a plan - we know everything about being a tourist in Romania and have a network of handpicked guides all over the country so we'd be happy to help - just contact us

Important: there are NO group or shared tours in Romania because of low tourist numbers which now, due to Covid, are even lower; so ALL tours in Romania are private (except for some city tours) which means guides have very limited availability and there's rarely a chance to 'join' an existing tour (especially now with the health measures). So it's best to plan in advance and book your tours at least 2 weeks before your date (and more if you're traveling in July-Sept) to avoid missing out. Our cancelation policy is very flexible (1-3 days notice for a full refund).
In 2022 we'll run 2 shared, small-group tours with departures in the Summer so check them out:
10. Romania means MUCH more than Dracula Castle...
Romania is very popular thanks to Dracula stories surrounding Bran Castle known by its touristy name Dracula's Castle. But there's so much more to our country than just one castle and a fictional Hollywood character! Even though most tourists visit Romania looking for Dracula legends, once they're here and see what our country is really like - surprise and wonder sets in!
The capital, Bucharest, is a bustling city of contrasts. Though rough on the edges it is by far the most diverse and attractive for tourists. The Transylvanian cities of Brasov, Sibiu and Cluj-Napoca are equally interesting but have at most 1/4th of what Bucharest can offer in terms of activities and sights.

But Romania's culture, history and people is best experienced when traveling outside major cities, into the countryside or mountains. There are lots of things to do in Transylvania and many attractions in the traditional regions of Bukovina and Maramures for you miss visiting them.
The ageing villages that have preserved the traditional, authentic Romanian way of life in the countryside have done so by keeping a low profile, away from civilisation and mass tourism. The Transylvanian countryside which made Prince Charles of the UK fall in love with Romania and buy village houses here can't be experienced on day trip to Brasov or Bran Castle. You need to go into the villages, to be with locals, to enjoy a meal with home-grown food and experience their way of life firsthand!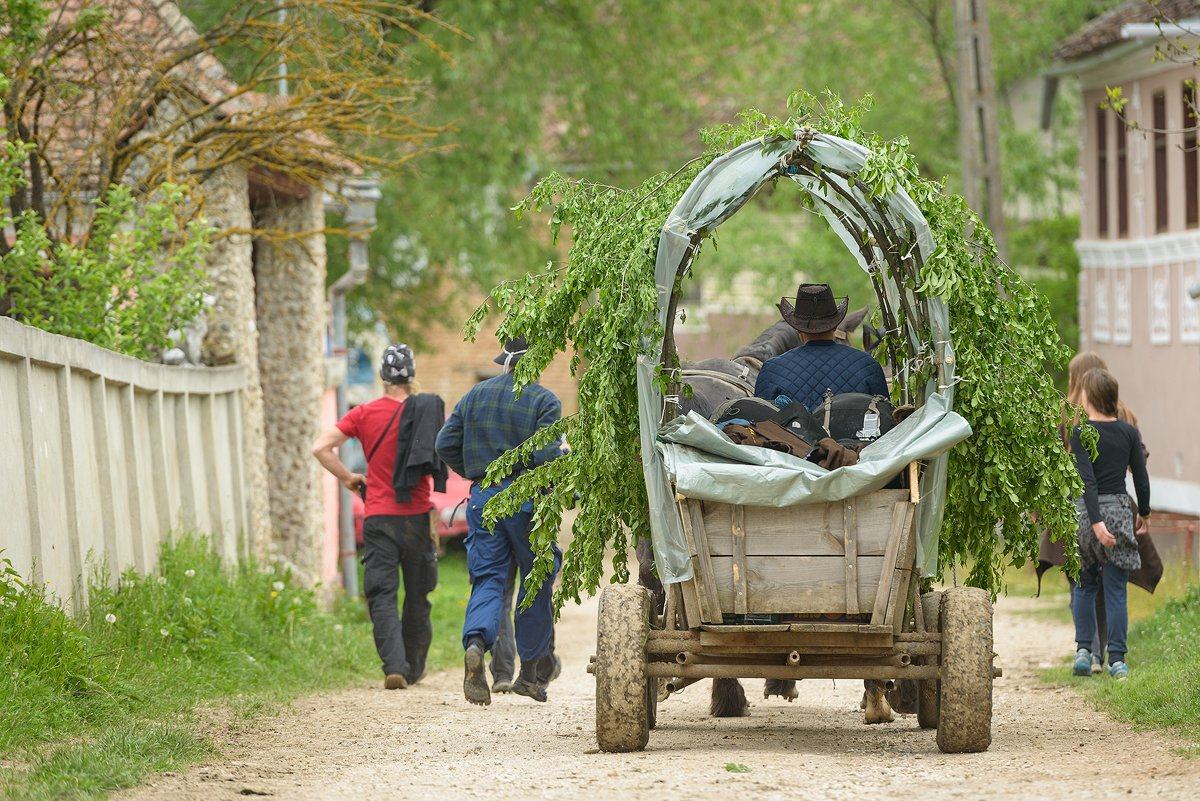 If you add Romania's underdeveloped tourism and transport infrastructure in the mix, then you'll see why our honest, friendly recommendation is for you to consider hiring a guide during your trip in Romania. Here are 3 reasons why:
first, for a decent price, you'll have less stress with planning and transport (not easy!), and you'll actually understand what you're visiting instead of just taking a picture! a guide can tell you a lot about Romanian history and culture and they have their to locals, special places and sights you wouldn't be able to find on your own in the countryside
second, since 2017 we at Romanian Friend personally built a network of 50+ guides and partners all over the country; we selected only those who are and in certain travel types (urban culture, hiking, village life, wildlife, etc) and geographical regions and deliver so you get great value-for-money when visiting Romania; and despite the Covid shock , we kept our network alive and well - check our traveler reviews to see the great experiences our clients had in 2021
finally, we designed most of our tours to support responsible, inclusive and eco-friendly travel so your visit will local businesses and people; we even work with conservation non-profits. This is our mission so booking tours with us will support local people indirectly
Bonus: open your heart to Romanian people
Our final tip: if you decide to visit Romania, spend some time to get to know locals. Romanians are very hospitable, friendly, thoughtful and warm people. They enjoy having guests and will treat you like family, feed you till you drop (literally!), bring out their best wine or tuica and generally go out of their way to make sure you have a great time. In our guide to traditional Romanian food we explain how so much of our culture and history is connected to food, hospitality and enjoying meals together.
But so much hospitality and friendliness towards strangers might seem odd at first or even make you feel uncomfortable. But this is just how Romanians are and an integral part of our culture: family, friends and community play a big role in Romanian life. Just go on one of our handpicked trips in the Romanian countryside and you'll see what I mean when hosts welcome you!
Abandon any pre-conceptions about Romania and open your heart and mind while you're here, explore the country and meet locals. Let them show you what a beautiful country we have. Despite the uncertainties of travel, Romania will still surprise you, I'm sure of it. Why? because I've heard it so many times :)

***
So that's it - I hope this will make planning your trip to Romania easier! I built Romanian Friend as a one-stop-shop for those looking to visit my country so you'll find everything you need on this website!
And if something is missing, you have a question or need help with planning - just contact us - happy to help!
Your Romanian Friend (and founder)
Marius