2-days of Agro-Tourism in Transylvania at a Local Farm
With: Gabriela

4
What's the best way to discover rural life in Transylvania? To live at a traditional farm turned eco-guesthouse for 2 days! You'll meet villagers, eat delicious meals with homegrown, locally-sourced food and go on trips and horse cart rides to explore the beautiful countryside! Far from civilisation, you'll disconnect from the busy city life and find beauty in simple life!
---
What you need to know about this agrotourism stay at a local farm in Transylvania:

Enjoy 3-day (2 nights) package at a traditional rural farm turned rustic guesthouse in the village of Cobor, near Brasov
Included: 2 nights, horse cart ride in the hills, all delicious meals. Not included: transfer to Cobor (see additional info)
You will see authentic Romanian village life firsthand and learn about life on a farm. Meet villagers, see them at work and learn about their lives!
Rest and relax in the peaceful Transylvania countryside or go for a walk on nearby hills to explore the area
All meals are prepared with organic and locally sourced products from our farm and villagers. Real & delicious Romanian food!
Accommodation in restored Transylvanian farmhouses with en-suite bathrooms. Essentials are provided.
Optional on booking page: bird-watching & hiking guidance in the forest with a specialised guide

Additional information

Guidance for hiking trips in the hills is not included but can be booked.

The only way to reach the village of Cobor is by car (80 km from Brasov). We can arrange for transfer from Brasov (both ways) for an additional price of 200 Euro on the booking page.

The farm can accommodate up to 13 guests in 2 houses.

Medium cancelation policy applies - you need to cancel with 7 full days before your booking date to get a refund.
---
Moments to expect during your stay at this agrotourism farm in Transylvania:
Horse cart ride on the surrounding hills

This is the perfect way to explore the surrounding area and also to see how people travelled in the past. Just sit and relax in the soft hay, while riding on the surrounding hills and admiring splendid views of the Fagaras, Piatra Craiului, Bucegi and Persani Mountains.

Birdwatching on the hills [optional]

The hills around are rich in many bird species, and a colony of bee-eaters is nesting in a vertical clay bank very close to the village. We can arrange for a guide to take you around, and give you competent details about the wounderful world of birds. Best time for this is either early morning, or late in the afternoon.

Enjoy a delicious meal with local products

After we are done exploring the countryside and looking for signs of animal life, it's time to enjoy a delicious meal prepared by the locals with homegrown and locally sourced ingredients. And finish with a traditional Romanian drink!

Make new friends!

We have plenty of animals on our farms - you can learn about them and get friendly!
Cancelation & refund policy
Easy
Sends us or the guide an email 24h before the tour informing us you can't make it and you'll get a full refund of your payment, no questions asked.
Location details
Starting point:

Cobor or Brasov

Nearest airport:

Sibiu or Bucharest

Nearest train station:

Brasov or Fagaras

Landscape:

Countryside, hills
Reviews from travellers Anthony T. on 27.10.2022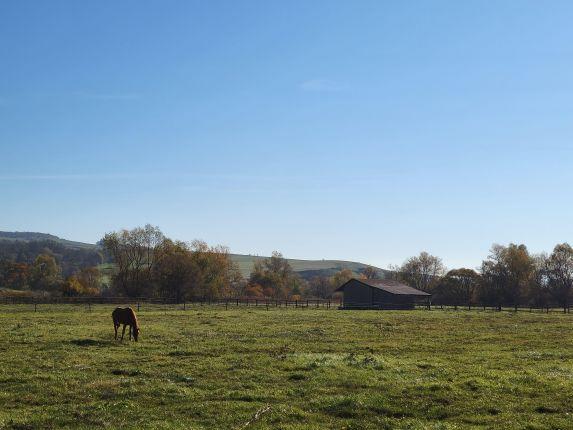 Staying on the farm in the beautiful Romanian countryside was amazing! I would recommend this experience to anyone.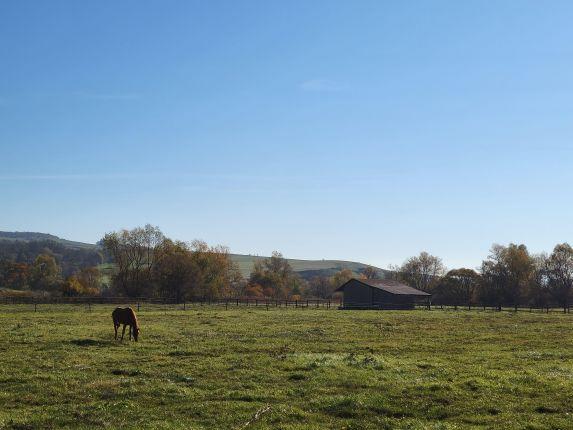 Fabricio S. on 21.04.2019
We had a wonderful time out in pastures of Cobor! We met shepherds and a rare breed of cattle. Beautiful landscape. The accommodation was extremely cosy and comfortable! The food was delicious. A very memorable experience! Michelle L. on 16.10.2018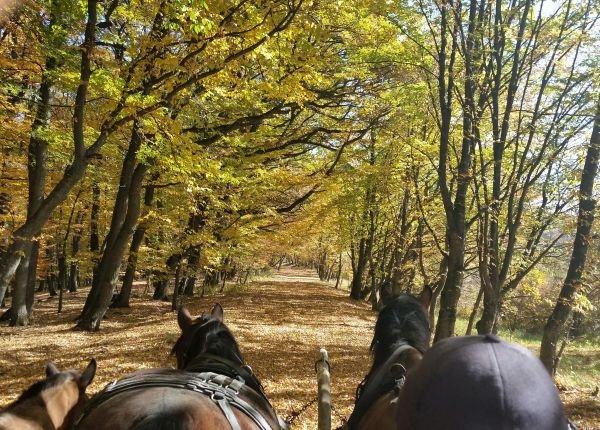 This was a restful break in our 3-week trip. Our guide Iulia was a wealth of information. The highlight of this was the 3-hour horse cart ride through rolling hills and forests. We didn't want it to end. I also appreciated that the organization that owns the farm believes in operating a sustainable farm and acting as a role model. Early morning walk through the village, a visit to the local fortified church and cemetery, seeing the horses running and playing in the large pasture, meeting the heritage Hungarian gray cattle herd, playing with the resident cat and dogs, the list of small delights goes on. A great experience, thank you!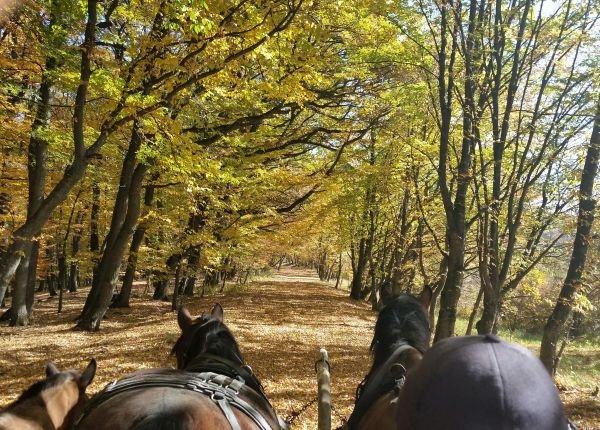 Rie A. on 29.08.2017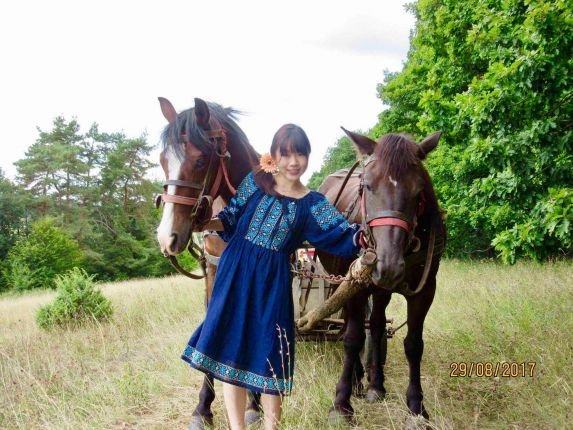 I really thank you, my Romanian Friend! You have made my stay in Romania special memory. Romania has impressively beautiful nature and villages. I wanted to see real Romania and Iulia granted my wish :) Even horse ride came true while staying at a rural farm in Transylvania! I came from Tokyo- crowded, sleepless, the largest city in Japan. The life felt very different when visiting traditional Romanian villages. It felt calm, delightful, simple, traditional, happy.... :) that's what I wanted to see long time! Without you, my trip to Romania wouldn't be very different from the trip to other European countries. I fell in love with authentic Romania and will be back for sure. Murtumescu!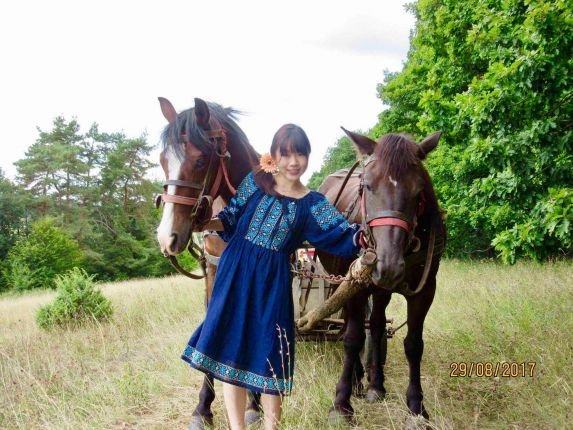 Other tours nearby

Subscribe to our Romanian quarterly magazine
4 times a year we prepare a newsletter with local stories, places and our special insights about Romanian culture and local life that will inspire you to visit our country and have an authentic local experience. Would you like to get it?