Turda Salt Mine Tours
Turda Salt Mine (Salina Turda) located in Turda, Cluj county, is one of Romania's top natural attractions and tourist sights!
Have a look at the tours and day trips you can book with us to see the salt mine and check out more info about it:
---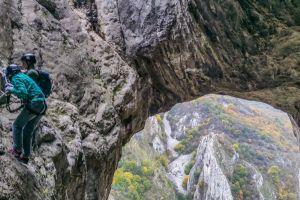 Start from: Cluj-Napoca
adventure
mountaineering
natural reserve
Turda Salt Mine
hike in Rimetea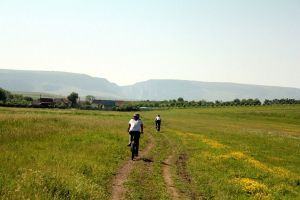 Start from: Cluj - Napoca
major attractions
easy bike ride
natural beauty
healthy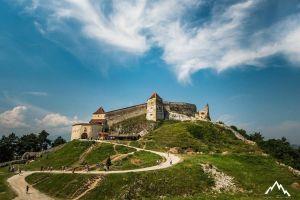 Start from: Cluj-Napoca
top attractions
flexible itinerary
castles
local life
history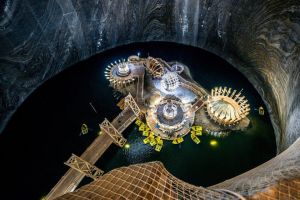 Start from: Cluj-Napoca (pick-up)
unique sights
history of Romania
village life
landscapes
folk culture
healthy!
---
Reviews about Turda Salt Mine Tours
---
About Turda Salt Mine
The underground Turda Salt Mine (Salina Turda) is located at a depth of 115m below the surface and is in fact an old salt mine that has been recently transformed into an incredible underground amusement park, with attractions ranging from an inside elevator, a small salty lake and a wellness centre, guaranteeing an exciting visit. It's also on our list of best places to visit in Transylvania - read the full list!
As opposed to the conventional use of explosive, initially the mine was formed using entirely handwork and machinery and served as base for salt exploitation. Later in time, the mine was also used to store cheese and as bomb shelter during World War 2, before the project to turn the old salt mine into a theme park in 2008 began.
Today, the old mine is at the same time a museum with a variety of mines, rooms and spaces where visitors can see how salt used to be collected and transported, and also an exciting amusement park, comprising an amphitheater for events, a bowling alley, a mini golf course, Ping-Pong tables, an underground lake with paddle and row boats, and even a Ferris wheel.
Read more info on the official website of Salina Turda and expect large crowds, especially during summer season, as this is a top attraction in Romania.
Romanian Friend tip: Salina Turda is also home to some amazing underground events all year long, such as the Drone Champions League or opera concerts so make sure not to miss them while you visit.