Bran Castle Tours
Bran Castle (also known by its touristy name Dracula Castle) is the #1 tourist attraction in Romania, thanks to the popular novel and movie. A medieval fortress against a dramatic scenery in a valley at the Carpathian foothills, Bran Castle is located in Bran, close to Brasov, and is truly a sight to see!
Have a look at our tours and read more info about this major landmark in Romania:
---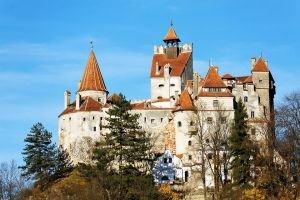 Start from: Bucharest
major landmarks
2 cities
2 castles
history
no vampires!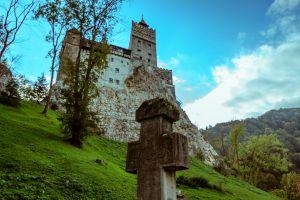 Start from: Brasov
day trip
medieval history
local life
top attractions
landscapes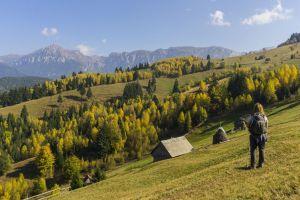 Start from: Bucharest
top attractions
natural park
landscapes
hiking
local food
Start from: Sibiu
picturesque
medieval
bears!
flexible
villages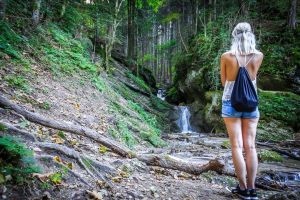 Start from: Bucharest
natural wonder
customisable
Bran/Brasov/Peles
adventure
'must-see' sights
full day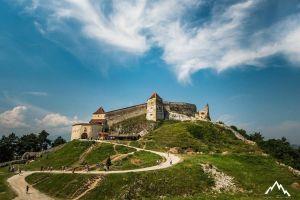 Start from: Cluj-Napoca
top attractions
flexible itinerary
castles
local life
history
---
Reviews about Bran Castle Tours Daniel D. on 01.03.2023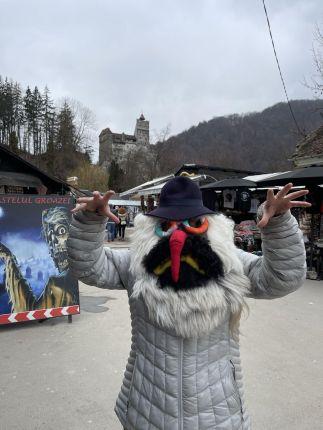 We found the Castles tour through Romanian friend and could not be any happier! Karoly was an exquisite guide who was so knowledgeable and made the whole experience 100x better! Karoly knew the castles so well and could easily predict how busy they would be, so planned the day perfectly to make sure we could beat the crowds at all sites! He also takes amazing photos as a bonus! Karoly also was very willing to go off route slightly to show us a few extra highlights, we could not recommend enough!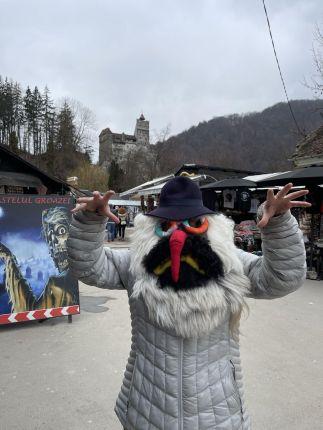 Christopher K. on 02.12.2022
The tour experience, and our tour guide Florin exceeded my expectations. Florin was truly a fountain of knowledge; able to provide historical context for each of our stops (4 cities and 3 castles) which really brought the entire trip to life. Thank you Florin for giving us a tour of your beautiful country - unforgettable. Igor P. on 08.08.2022
Une journée magnifique ! Ce tour d'un jour a été parfaitement organisé et s'est déroulé à merveille. Adela a une connaissance très impressionnante de la région et de l'histoire des sites visités. Elle a su prendre en compte nos demandes et est très sympathique ! Je recommande vivement ce tour ! Ruth D. on 27.07.2022
Adela was a fantastic guide and is very knowledgeable about Transylvania… she got us everywhere on time and also took us to a beautiful village in the mountains outside Brasov . Our vehicle was very comfortable and had air con. I would definitely recommend any tour with Adela. Booking via Romanian friend is very easy and the site has lots of options. You won't be disappointed! Ruth
---
Bran (Dracula) Castle
Bran Castle - also known by its touristic name 'Dracula Castle' or 'Vlad Dracula Castle' - is a Romanian 13th century historic attraction located in Transylvania and surrounded by mystery, attracting thousands of tourists every year. It gained most of its international popularity due to Bram Stoker's 1897 (!) novel Dracula and Hollywood movie with the same name from 1992. The character was loosely inspired on Vlad the Impaler, a 15th century ruler of Wallachia with a tumultuous life famous for his cruelty towards enemies (hence the 'Impaler').
To debunk the Dracula story (or better said - the touristic version of it) and learn about the castle's true and fascinating history, you should see it for yourself. It is, after all, the top attraction in Romania. But be warned - Bran Castle had 800,000 visitors in 2016. That's a LOT of tourists for a country which saw only 2,7 mil tourists in 2016. So expect the usual crowds, bustle and tourist kitsch. Even so, we included Bran Castle on our list of best places to see in Transylvania - check out the entire list!
That's why your Romanian Friend found the best guides that we recommend you should consider if you want to visit Bran Castle. Bogdan and Dan will be more than happy to tell you the real story about 'Dracula Castle' in Transylvania - ugh!
We don't like this touristy association because we're proud locals and want to give you the real deal. You will also soon find that 'Dracula' is used a lot in Romanian tourism: 'The Real Dracula Tour', 'The Land of Dracula Tour', 'Dracula's Real Castle' (which is also partly true - read about Poienari Fortress). But wait - there's also Dracula's tomb, house, prison, church, etc. and all sorts of 'special events' which have nothing to do with the real culture of Romania. And with €€€ price tags...
See why we want to help?

Anyway, back to Bran Castle - the castle was gradually built and further developed in the form it is today between 1211-1377 and served as both border pass and defence fortress to protect the natural mountain entrance into Transylvania from the South, the other Romanian region known as Wallachia (Țara Românească). It was designed to prevent and defent from the expansion of the Ottoman Empire (currently Turkey). Between 1920 and 1948 the castle belonged to the Romanian Royal Family and was afterwards nationalized during the communist period and turned into state property. After the fall of the communism, it was re-opened for the public and designed as feudal art and history museum and in 2009 it was returned to the Romanian Royal Family.
The Dracula myth has transformed Bran Castle - sometimes wrongly dubbed Vlad the Impaler Castle - into a world-renowned destination - it was classified by Forbes as the second most expensive property in the world, being evaluated at USD 140mil.
During Halloween, the castle hosts several thematic parties and in 2016, for the first time in 70 years, the castle has allowed winners of an AirBnB competition to have a vampire-inspired sleep-over at the castle, in specially designed coffins.
Another attraction offered by the caretakers of the castle is a number of 10410 bottles of 2007 Dealu Mare Merlot wine, entitled "Chateau Bran", with prices starting at EUR 10 per bottle, together with 1377 bottles of Cabernet Sauvignon, entitled "Reserve de l'Archiduc", with prices starting at EUR 36 per bottle. Both of the assortments are sold only at Bran Castle.
Finally, a new attraction you shouldn't miss is a recently restored royal tea house on the castle's grounds.
The official website provides accurate and useful info on visits and getting there.
How to get to Bran Castle on your own: the castle is located in Bran, close to Brasov; there is no train station in Bran so that's not an option; there are many buses leaving from Brasov (Autogara nr. 2 on Avram Iancu Street to Bran) every 30 min or so for a 5 Lei ticket; renting a car or hiring a local guide may be more convenient; hiring a taxi company from Brasov to Bran costs about 80 Lei.