Peles Castle Tours
Peles Castle in Sinaia, Prahova county, is undoubtedly the most beautiful fairytale-like castle you will see in Romania. Built as a summer residence for the Romanian royal family (yes, Romania was a monarchy once!) at the end of 19th century, the castle is a architectural, engineering and decorative jewel - a 'must-see' sight in Romania!
See our handpicked tours and read more info about visiting Peles Castle below:
---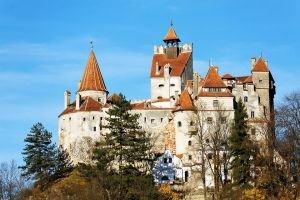 Start from: Bucharest
major landmarks
2 cities
2 castles
history
no vampires!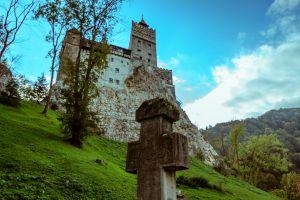 Start from: Brasov
day trip
medieval history
local life
top attractions
landscapes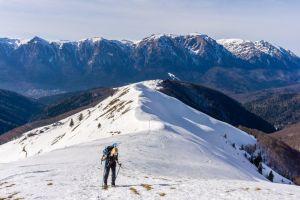 Start from: Bucharest
top attractions
castles & history
hiking
landscapes
photography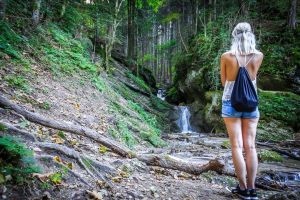 Start from: Bucharest
natural wonder
customisable
Bran/Brasov/Peles
adventure
'must-see' sights
full day
---
Reviews about Peles Castle Tours Daniel D. on 01.03.2023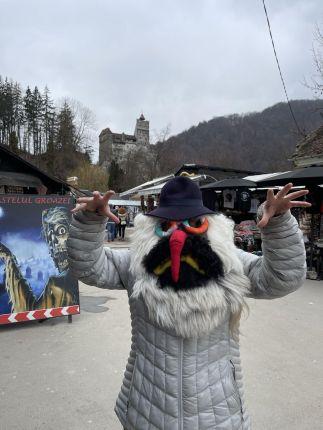 We found the Castles tour through Romanian friend and could not be any happier! Karoly was an exquisite guide who was so knowledgeable and made the whole experience 100x better! Karoly knew the castles so well and could easily predict how busy they would be, so planned the day perfectly to make sure we could beat the crowds at all sites! He also takes amazing photos as a bonus! Karoly also was very willing to go off route slightly to show us a few extra highlights, we could not recommend enough!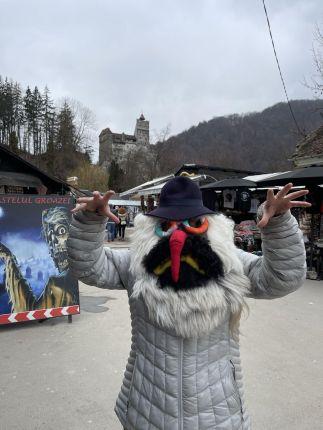 Alice D. on 28.07.2019
We enjoyed our tour with our guide, George - who took us around the Castles around the region. Melissa R. on 29.05.2019
We were looking for a private tour and a comfortable experience for ourselves as we came across many tours like this but weren't convinced of their quality. This trip was perfect: a very knowledgeable and friendly guide with a spacious and modern car told us A LOT about Romanian history and gave us enough context to understand what we're seeing. Didn't rush us and gave us space to explore on our own which was great. A long day but very good value for money, thanks! johann N. on 02.06.2019
Unfortunately I can't remember the name of my guide but he was "" THE BEST "" I have difficulties to decide which was more impressive: his knowledge of history and the sights we visited or his singing !!! and the place he took us for our lunch was amazing, their food and the view of the castle ( bran ). I was truly happy with this tour, thanks romanias friends !!!
---
Peles Castle
Peles castle or palace, a place deemed "instantly spectacular" by at least one of its many foreign visitors, was build between 1873 and 1914 at the initiative of Romania's first king, Carol I and served as summer residence of Romanian kings.
It is considered one of the most impressive castles of Europe, a true masterpiece built in Neo-Renaissance art and exposing exquisite examples of European fine art, each of the 160 rooms of the castle being decorated in a different style. It is one of the most important historical sights of Romania, a unique place duet o its historical and artistic value. After being nationalized during communist rule, the castle is now the property of the Romanian Royal Family and serves as art and history museum.
Inside, tourists can expect to get a glimpse of the distinguished lifestyle of the royals, from secret passages (if you opt for a longer guided tour), impressive paintings and sculptures, heavy armours in the Armour Room, luxurious silk embroideries and fine carpets, heavily decorated mirrors, Murano glass, wooden carved furniture and gold and silver elements around every corner. The castle also houses a small theatre, incorporating a scene, 60 guest seats and a royal lounge.
The castle had very modern facilities for that era - for example, the glass roof visible in the honorary entrance hall is mobile and could be moved using an electric engine. The castle also had central heating since 1883 and, duet o its own electrical plant, Peles castle was the first castle in Europe to have electricity.
Visitors should mind the opening hours, as the castle is closed generally on Mondays and during the whole month of November for maintenance works. However, Pelisor, the smaller castle nearby is open for visits during this period.
Romanian Friend tip: Don't miss the local vendors sell traditional local crafts on your way to the castle!