About Romanian Friend
Salut!
That's Romanian for 'hi' :)
Welcome to Romanian Friend! I'm Marius, the guy with the vision behind everything you see on this website. I gave up a career as an international corporate lawyer to start this project and give something back to my country while doing something I'm (far more) passionate about: travel and helping others. You can check my Instagram or LinkedIn to see that I'm a real person, just in case you're curious :)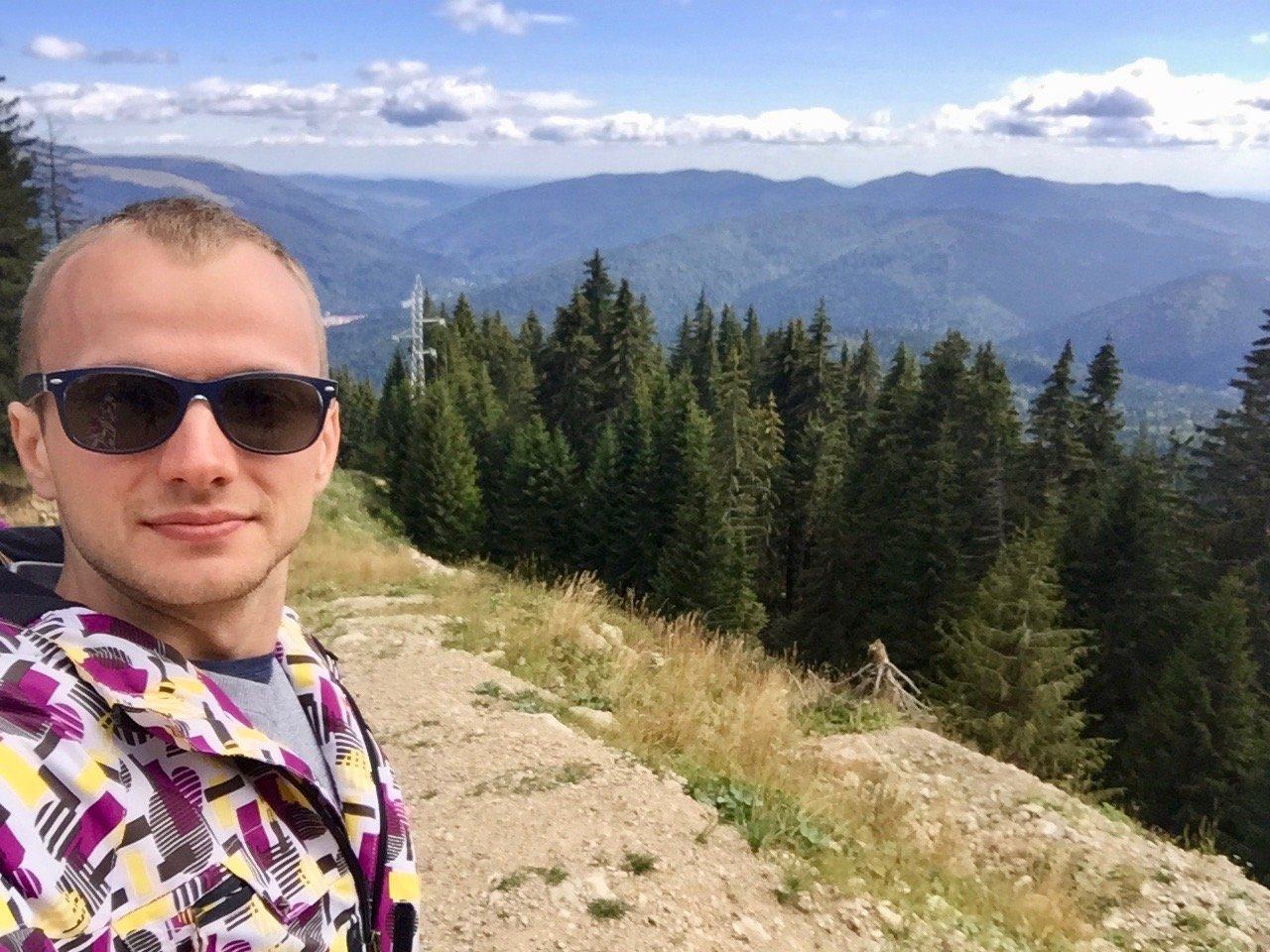 (me hiking in Romania, September 2017)


So, what's Romanian Friend all about?
A story, of course!
Romanian Friend was 'conceived' in late 2016 and the website was launched in April 2017. I like to think of it as a community-driven social initiative. it's an online marketplace where you can book online tours and trips in Romania with local guides that we handpick and work with to create the best Romanian experiences! On our Local Feed blog page you'll find info about visiting Romania (suggestions, travel tips, a map, etc) and you get also get help from us with planning your trip or a custom itinerary (travel advisor). Read more about how Romanian Friend works and what we do.
How Romanian Friend is this: imagine you had a friend from Romania that you would ask: I want to visit your country - where should I go, what should I see, eat and do?
That's Romanian Friend.
How it all started
(if not interested, you can skip to What's in it for you part)

As a Romanian expat who likes to travel (a lot!) SO MANY people have asked me what else to visit in my country - except for Dracula Castle, usually the only thing associated with my country. I soon realized there aren't any good websites with recommendations for tours and places to visit, reliable travel info and someone friendly enough to help with planning a trip in Romania - so I decided to do something about it on my own.
At this point you might ask How difficult is it to be a tourist in Romania? - well, difficult!
Tourism in Romania has many problems: low number of visitors (2,7 million in 2016 country-wide compared to 17 million in Amsterdam!!), lack of a clear and modern strategy from the government to promote the country as a travel destination, no information about representative and traditional local communities and sights (except for Dracula - again!), underdeveloped tourism infrastructure (city info points, public transportation, maps & English boards, etc), a fragmented tourist services market with lots of individual guides acting on their own with little visibility or support, and the list can go on...
Since I'm proud of my Romanian roots and know the good - and less good - parts about my country, I founded Romanian Friend to solve these problems and be a friend to both travelers and locals doing something good and authentic for Romanian tourism.
Through Romanian Friend I personally created a network of handpicked, independent and trusted local guides, small business owners and non-profit organisations all over the country who offer authentic, off the beaten path trips and truly local travel experiences. are selected and reviewed by me and my team because we want to promote the right people with great services, extensive knowledge and real passion for what they do. The best of Romanian tourism, really.
Why? Because Romanian Friend's mission is to support responsible tourism through (our) tours that distribute the financial benefits of tourism by including on-the-ground local businesses & communities. We connect travellers directly with real locals in Romania - and that's one of the travel experience you can get. No chain hotels, restaurants or the usual touristy crap.
No one else is doing this in my country and international travel agencies aren't as invested as I am, nor can they pretend to be as knowledgeable without a native expert on the ground.
So if you book a tour with Romanian Friend you will through the booking fee that you pay, which enables us to continue our work and create more amazing local experiences. We're a self-funded sustainable business trying to make it on our own. A 'lean start-up', since it's such as buzzword.
Anyway...
What's in it for you? Why book a tour on Romanian Friend?
First, booking any of our tours will save you precious time, energy and stress because you don't have to do travel planning & research on your own, look for guides and trips on 10+ websites, contact them individually to ask for details or availability, and miss out on great experiences you wouldn't be able to find on your own. Romanian Friend is a marketplace with the most interesting tours all over Romania (80+) and the most knowledgeable and friendly guide-partners (30+ ) -- everything you need in one place, with our instant and quick support!
Second, we make sure you get a great deal and value for money on our tours because we know the real costs of being a tourist in Romania and review all tour prices so that they are fair for everyone. Nothing here is overpriced.
Third, you get a personal reward by doing tourism that benefits local communities - we believe this is the best way to experience a new culture and we know what a traditional and authentic Romanian experience should look like - that's why everything you see here is carefully reviewed or created by us!
Finally, you get our friendly help (aka travel advisory service) with whatever Romania-related questions you may have for planning your trip, as well as quick and instant support with your booking. I've travelled a lot in my country, have an extensive network of contacts and know many things tourists won't find or manage on their own. A friend would tell you the same things.

Meeting locals, seeing our famous countryside (hello Transylvania!), hiking in the Carpathian Mountains, enjoying traditional Romanian dishes with locals over a glass of palinca or learning UNESCO handcrafts hundreds of years old - that's what your Romanian Friend recommends you do if you visit our country - have a look at our selection of local life tours in Romania.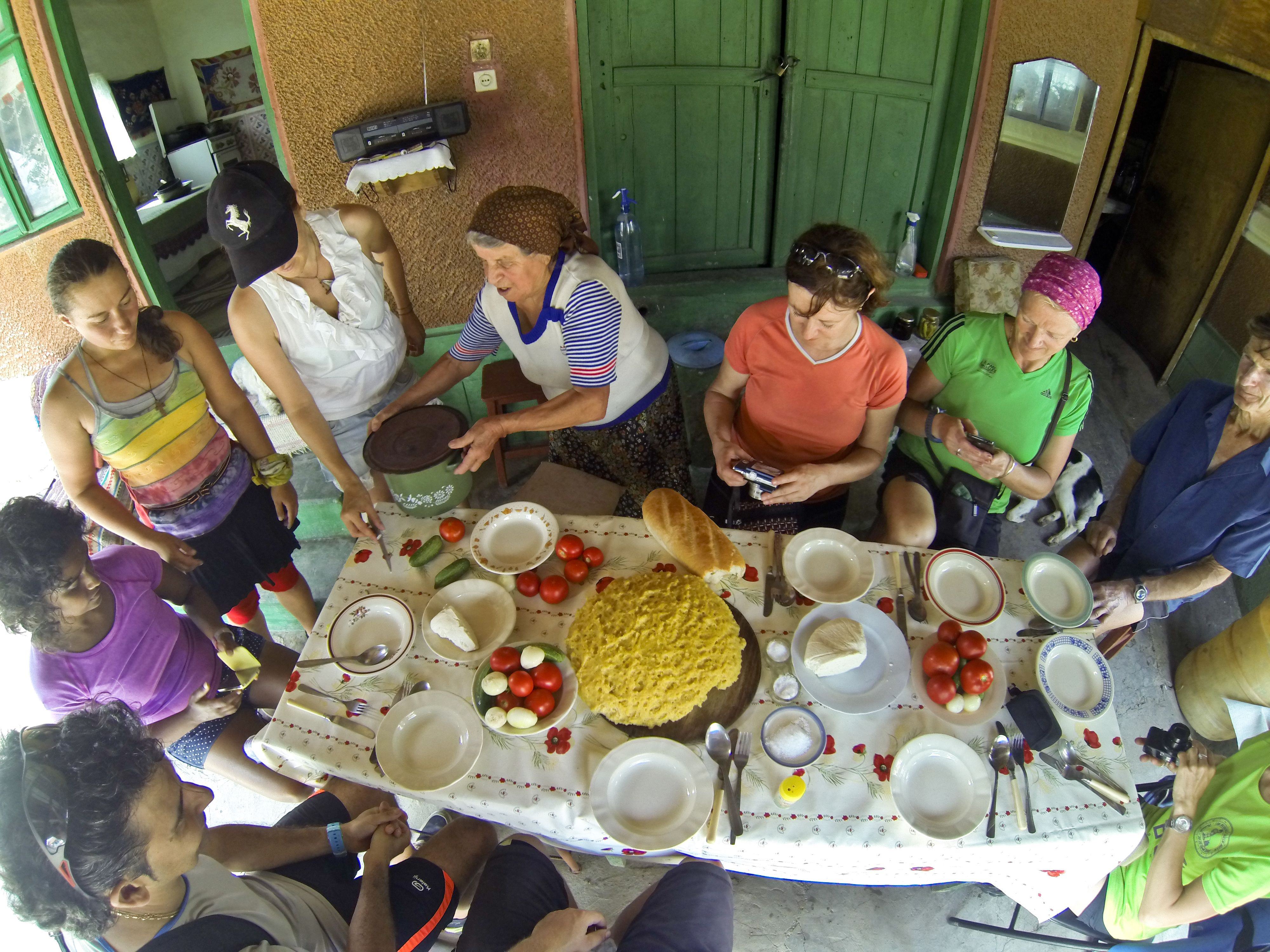 So that's what Romanian Friend is 'about' - helping travellers discover the beauty of our country while having a great time on our tours and making a difference for the local communities you will visit - our mission.
I invite you to explore our website, find inspiration on where to go in Romania and get help from us if there's anything you need! And if you want to just stay in touch for your future travel plans you can subscribe to our quarterly newsletter, we always have some goodies prepared :)
Thanks for reading and sorry I couldn't keep this story shorter!
Marius

p.s. did you know that the U.N. declared 2017 the year of sustainable tourism? that's how important responsible travel can be! :)
p.p.s. I know it's 2018, but we can continue last year's trend :)