Transfagarasan Road Tours
Transfagarasan Road or Highway is one of Romania's most famous attractions thanks to Top Gear's Jeremy Clarkson who named it 'the best driving road in the world' - after having filmed an episode here!
Truly a remarkable sight, Transfagarasan can be visited and toured from Sibiu, Brasov and Bucharest, usually during June - October when the road is open for driving without snow. Outside these dates, you can visit it using a cablecar from its base, coming from the North (Sibiu or Brasov) or from Bucharest on a 2-day trip - all depending on weather conditions.
Have a look at our tours and read more about this major Romanian sight:

---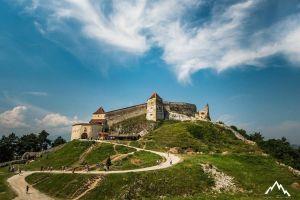 Start from: Cluj-Napoca
top attractions
flexible itinerary
castles
local life
history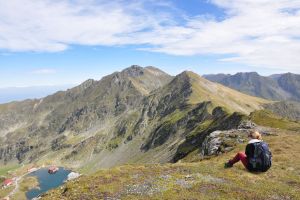 Start from: Brasov (pick-up)
Omu Peak
Transfagarasan Road
mountaineering
highest peaks
landscapes
wild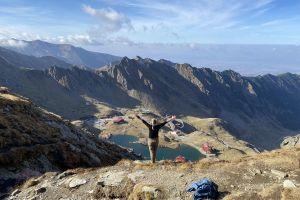 Start from: Brasov
1-day
Transfagarasan Road
2,400m views
breathtaking views
a good hike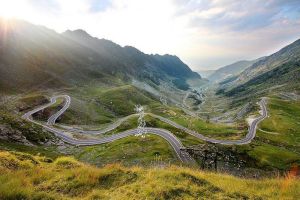 Start from: Bucharest
must-see
great nature
Vidraru Lake
history
landscapes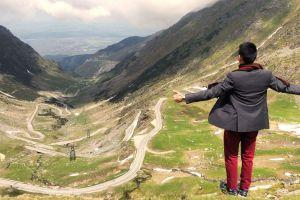 Start from: Sibiu
top attraction
Fagaras Mts
Clay Castle
photography
Ice Hotel
---
Reviews about Transfagarasan Road Tours
---
Transfagarasan Road
Transfagarasan Highway has been hailed as one of the world's most picturesque roads and is a very popular attraction in Romania, with tourist numbers soaring in 2017. But it's breathtakingly beautiful - and we included it on our list of best places to visit in Transylvania - read the full list!
One of the highest roads in Romania, the Transfagarasan Road has been called by the Top Gear presenters as "the best road in the world". If you visit Romania, a ride on this scenic mountain road is, therefore, a must. Located 3 hours North of Bucharest, a trip on the Transfagarasan will provide you with some of the most spectacular landscapes in the country, a look into the fascinating rural life in Romania and into the country's spirituality and history.

The Transfagarasan was built between 1970 and 1974 by military forces. After the 1968 invasion of Czechoslovakia by the Soviets, Nicolae Ceausescu had it built as a strategic military route to cross the mountains in the event the Soviets attempted a similar move into Romania. The builders used 6000 tons of dynamite to clear a path for the road on the northern side of the mountains (this is the most spectacular) and on the tunnel.
The road has more tunnels and viaducts then any other road in Romania. On the highest point of the Transfagarasan near Balea Lake is located the longest, and highest tunnel of Romania. This tunnel is the connection between Transsylvania and Walachia.
The Transfagarasan rises to a height of 2042 meter and has sharp hairpin turns, a challenge for every driver. The maximum speed is 40km/h (25 miles/h). The road is often closed from October untill May-June due to the snow that is blocking the road. Sometimes the road can be open as late as November, but on the other hand it has been known to snow as late as August so it's always good to check ahead of time on the weather and road conditions.
At Balea Lake, just below the tunnel, there are two comfortable pensions (Cabana Paltinu and Cabana Balea Lac) and - in winter - an ice hotel if you want to stay up here the night. The cabins also have good - if not cheap - restaurants. In winter there is a cable car which provides access to the cabins and the ice hotel from Balea Waterfall, as the road is closed.
The road runs through Fagaras Mountains, which are extremely popular with hikers: this is are some of the best hiking routes in Romania. There are tens of well-marked routes criss-crossing the mountains, which are also dotted by mountain huts offering basic food and accommodation. At Balea Lake you can pick up a number of routes, including one which leads down to Balea waterfall, and one which goes up to Negoiu Peak: at 2525m the tallest mountain in the Fagaras range and the second tallest in Romania.
Yes, second highest, because the highest one is Transalpin Road at 2145 meters high in the Urdele Pass. Connecting Alba and Gorj counties, Transalpina is also known as the King's Road, as king Charles II was the first to inaugurate it by car in 1939. Although a scenic road, driving conditions are rough and the road is open only in the warmest of months to avoid accidents. We can arrange for you a custom day trip from Sibiu if you're interested in having a thrilling ride.
Special sports events are held on Transfagarasan Road depending on weather conditions, like marathons, rallies or cycling competitions. Numerous outdoor exercise fans love a good challenge and what could be more endearing than biking on the Transfagarasan Road? There are also numerous hiking trails, if your daytrip from Sibiu was planned in advance for this. Some are short and accessible, like a one-hour hike from Balea Lake to Capra Lake; others are longer and more intense, like trying to reach the Nehoiu Peak at 2535 meters high. This is a very difficult hike, although the view from the top is priceless. Judge your fitness level correctly. Regardless of whether you only want to make it to the Balea Lake or you plan on going on a hike, you need to pack warm clothes even in summer and proper hiking footwear as the rocky terrain is tricky.