Road trip on Transfagarasan Highway
With: Bogdan

15
Hidden in a valley between 2.200m high mountains lies the 'best road in the world' according to Top Gear: the Transfagarasan Road! Let's go on a driving experience you will never forget! From the top at Balea Lake you will admire breathtaking views of Transylvania and Fagaras Mts! Bring your camera and good spirits - this tour will be memorable!
---
What you need to know about the Transfagarasan Road tour:

This is a private guided day trip starting from Bucharest. Duration aprox. 12 hours
Included: transport (approx 500 km), guidance, entrance fees, soft drinks and snacks. Not included: lunch
On our way to Transfagarasan Road we will make multiple stops: Curtea de Arges Monastery (also visit its inside), Poienari Fortress and Vidraru Dam
If the trip takes places during June - October, we will also do a scenic ride on the Transfagarasan Road
You will also admire Balea Lake, the highest glacial lake in Romania. During winter time, an ice hotel opens here and you can enjoy a hot (or cold!) drink
Plenty of photo opportunities along the way and we will stop in spots with great views of the surrounding landscapes

Additional information

Due to weather restrictions, Transfagarasan Highway is open for driving only during June - October. During the rest of the year we can only admire it from the top.

Driving time one way: 3-4 hours.

Bring comfortable clothing but be advised that in the mountains it might get cold with variable weather conditions.
---
Moments to expect during the Transfagarasan Highway tour:
Curtea de Arges Monastery

The construction of this splendid Byzantine monastery with Moorish (Arab) influences began in 1514 on the site of a church built by the Wallachian ruler Vlad Dracul (father of Vlad the Impaler) destroyed by a strong earthquake 50 years before. Its construction faced many challenges giving birth to many legends, including a very famous one which became a Romanian saying - about Manole's wife. I'll tell you all about it :)

Vidraru Lake and Dam

Continuing our route towards Transfagarasan Highway, we stop at Vidraru Dam to admire splendid views of Romanian nature!

Transfagarasan Highway

This magnificent road between the mountains has a story of its own: it was built during the communist regime for a special purpose using dynamite and many other resources. While you admire the splendid views I will tell you its history
Cancelation & refund policy
Easy
Sends us or the guide an email 24h before the tour informing us you can't make it and you'll get a full refund of your payment, no questions asked.
Location details
Starting point:

Bucharest

Nearest airport:

Bucharest Henri Coanda International

Nearest train station:

Bucharest North Train Station

Landscape:

Mountains & countryside
Reviews from travellers Mo G. on 24.10.2018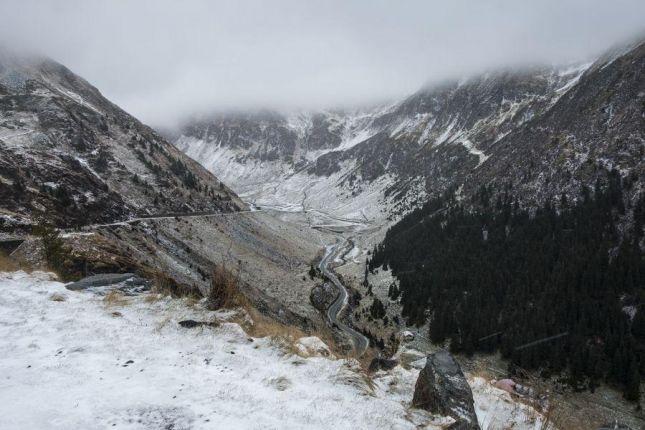 Another great adventure with Romanian Friend! Our experience has always been that you feel as though you are out with a long time friend. Bogdan knew so much about the area and its history, things that you just don't find in any guide book. We experienced three seasons in one day. The Transfagarasan is just spectacular.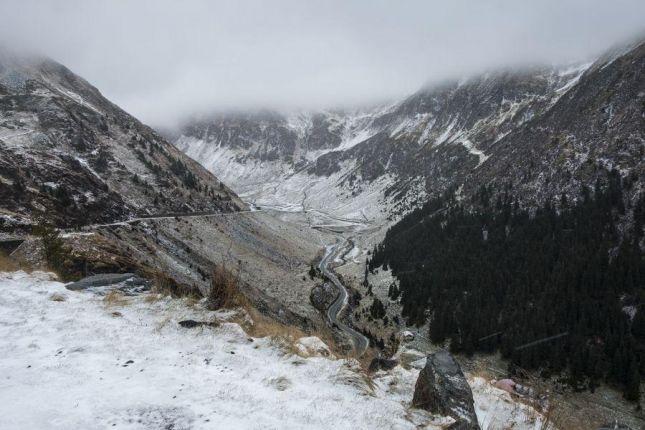 Carole J. on 17.08.2017
I can honestly say that this was one of the best day trips I have taken so far. My guide Bogdan was very knowledgeable, polite and easy to get along with. I had a lot of fun, learned a lot about Romania and saw a lot of great things. I can't complain about anything. Still can't decide which is more beautiful: Transfagarasan or Vidraru Lake. I'd like to visit more of your beautiful country in the future, thank you Romanian Friend :) Hans Henrik N. on 25.10.2017
We had a great day driving with Bogdan on a tour to see Transfagarasan Highway. The mountain scenery was spectacular in the autumn colours. Bogdan was an excellent guide during the whole day. Very friendly and knowledgeable, with a good sense of humour and a keen eye for Romanian landscape and photo opportunities. Thanks to Bogdan we came back a lot wiser on Romanian history as well. We can wholeheartedly recommend taking this ride and we will definitely contact Romanian Friend again next time we visit Romania!
Other tours nearby
Start from: Brasov (pick-up)
Subscribe to our Romanian quarterly magazine
4 times a year we prepare a newsletter with local stories, places and our special insights about Romanian culture and local life that will inspire you to visit our country and have an authentic local experience. Would you like to get it?