Transfagarasan Road & Hiking Day Trip in Fagaras Mts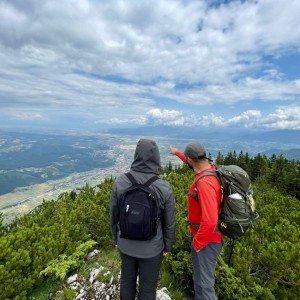 With: Marian

59
Let's go on a day trip to discover Romania's most impressive and highest mountains, Fagaras! We'll admire them while driving on the famous Transfagarasan Road all the way up to the serene Balea Lake. From there we'll hike up the main ridge of Fagaras Mts to get a better view of everything and the 14 peaks of over 2,500m. Ready to see the world from the top?
---
What you need to know about this hiking tour in Fagaras Mountains

This is a private day trip available on request from Brasov. Can be a sightseeing tour or a hiking tour (only if you have hiking boots and clothing).
Included: transport, licensed mountain English speaking guide. Lunch and drinks not included but available at Balea Lake.
We will drive on Transfagarasan Road and then do a 5h hour hike from Balea Lake to the main ridge of Fagaras Mountains. If the road is closed for driving (Nov - June) cable car tickets to Balea Lake are NOT included in the price (15 Euro/person)
The hike takes places at over 2,300m and a good physical condition is required. The views are worth every effort!
If you don't want to do hiking but still want to see Transfagarasan Road, we can visit other sights in the area. Please mention this when booking!
IMPORTANT: our guide requires full payment in advance. Fully refundable if canceled with 3 full days before the tour.

Additional information

Please wear appropriate mountain clothing (warm), hiking boots and a backpack with water and snacks. If the guide considers that you are not adequately equipped he may refuse to go on the tour with you.

Fagaras Mts are the most challenging and dangerous. Safety is our #1 priority.

Weather can change fast at high altitudes so please be well dressed (warm clothes, jacket, boots)
---
Moments to expect in the trekking trip on Fagaras Mountains
Transfagarasan Highway

Before we get to the starting point of the hike, get ready for the ultimate driving experience on Transfagarasan Highway - the best road in the world! Admire splendid views of Transylvania's plains and the Fagaras Mountain ridges on both sides! The road is fully open for driving between 1 July - 30 Oct. From November to June, the hike will be taken on a different route in Fagaras Mountains, in the Valea Sambetei area.

The ridges of Fagaras Mts.

As the highest mountains in Romania, Fagaras are spectacular! The most exciting thing about hiking here is that most trails go on the ridges and crests of the mountains at 2,400+ m altitude, so you'll see many valleys, peaks and glacial lakes! Don't worry - the trails are safe and don't require special equipment; we choose the route depending on your physical condition and weather. The best part happens when there's fog on one side of the crest and clear skies on the other!

Balea Lake and other glacial lakes

Balea Lake is Romania's highest glacier lake at 2,030m high with clear, ice-cold waters. But in Fagaras Mountains there are many other glacial lakes, all of them with crystal ice-cold waters, soothing to watch!

Visit Poenari Castle

Between 15 June - 31 October you can customise this tour and include a drive to Poenari Castle, 1h South of Balea Lake. This is the 'real Dracula Castle' because, unlike Bran Castle, Vlad Dracula actually lived here. The ruins of the castle have lots of stories and legends to share if you're willing to find out!
[extra cost 75 Euro / car]
Cancelation & refund policy
Easy
Sends us or the guide an email 24h before the tour informing us you can't make it and you'll get a full refund of your payment, no questions asked.
Location details
Starting point:

Brasov

Nearest airport:

Bucharest or Sibiu

Nearest train station:

Brasov

Landscape:

Mountains
Reviews from travellers Caprice O. on 12.08.2023
I could not have imagined a better guide for this trek than Itsi. His passion, patience and talent for guiding is remarkable and very much appreciated! Henri H. on 28.07.2023
This may well be the best one-day hiking tour in Romania. In fact, I found the hiking tours available on Romanian Friend way before my trip to Transylvania and this hike immediately struck me as something I needed to do. Now that I've done it I can say that the hike fully lived up to my expectations and then some! The weather was picture-perfect and my guide Mihai provided a great deal of interesting information during the tour. All in all it was a perfect day out in the Făgăraș Mountains for me! Elisabeth M. on 29.08.2022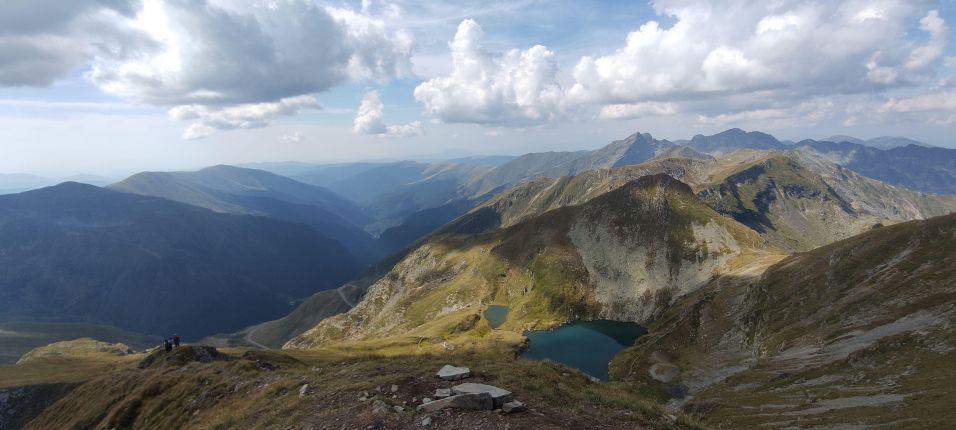 The tour was great and I would definitely book again with Romanian Friend. My guide Bogdan was very nice to talk to and I could not have wished for a better guide for my hike!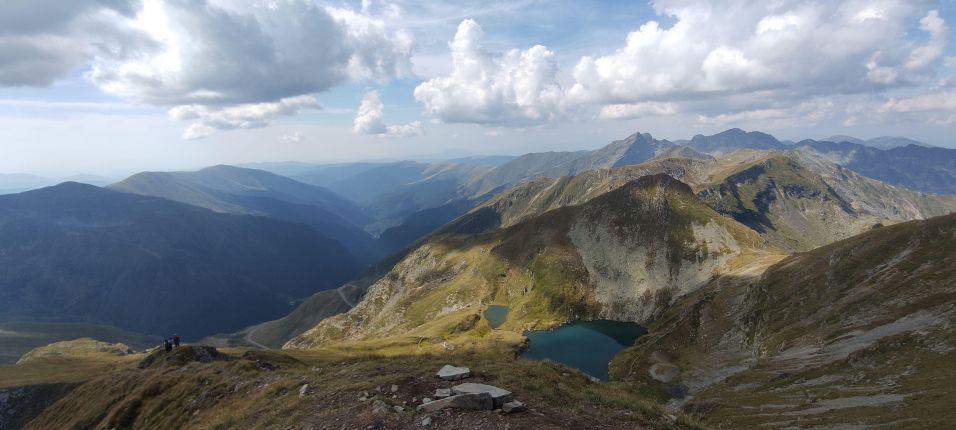 Aron L. on 28.08.2022
I really enjoyed this tour. Driving on the Transfagarasan Road was an incredible and unique experience. The rugged beauty of the Fagaras mountains is like nothing I've ever seen before. The views from the peaks and along the ridges are incredible. The hike up was equally amazing - I really enjoyed the bits of climbing we did and navigating the tricky terrain. Mihai was an excellent guide - he is like a walking encyclopaedia of the local area - and is very passionate about sharing his knowledge. Romanian Friend has also been a great resource throughout my trip. It has given me a lot of great advice that I wouldn't have otherwise found. It's great to get some insider tips from locals too! I would definitely recommend doing this tour! It was unreal. Christian B. on 09.05.2019
Romania's most beautiful and tallest mountains - it was a great experience, thank you! Our guide was fun and made sure we were comfortable and ok on the trails. We saw some amazing views and plan on coming back. Thanks Romanian Friend for recommending this!
Other tours nearby

Subscribe to our Romanian quarterly magazine
4 times a year we prepare a newsletter with local stories, places and our special insights about Romanian culture and local life that will inspire you to visit our country and have an authentic local experience. Would you like to get it?