Brasov Day Trip: Hike, Mountain Villages, Bears & Bran Castle!
With: Adela

52
There are many things to do and sights around Brasov - choose your favorite and let's go on a day trip! We can go on a light hike in Piatra Craiului Natural Park, explore traditional and picturesque mountain villages or visit Libearty Bear Sanctuary. Of course, the famous Bran Castle is nearby as is the medieval city of Brasov. Lots of great possibilities for having a good time!
---
What you need to know about the day trip to Brasov from Sibiu:

This is a private tour starting from Sibiu at 8am with a flexible and customisable itinerary. Duration 10-11 hours
Included: transport, guidance and good fun! Not included: lunch or entry tickets (11€ at Bran Castle, 12€ at Libearty Sanctuary)
We can only do only 3 of the activities or sights mentioned below - please let me know which ones you prefer when booking!
I will adapt the itinerary based your choices and season, so we can spend the day as you want
If you want to visit Libearty Bear Sanctuary tickets cost 13 Euro / person and I'll need to buy them online at least 1 week in advance. They're not refundable!

Additional information

Please wear comfortable clothing and shoes.
It's going to be a long tour so bring snacks and water.
The best places to have a snack/ lunch/ coffee break are either in the village of Bran or Brasov - and obviously I'll show you where!

---
Moments to expect in the day trip to Brasov:
Visit Libearty Bear Sanctuary

[#1 stop in the morning] This huge outdoor sanctuary in Zarnesti is a private initiative (not a zoo!) that shelters about 120 rescued bears from circuses, closed zoos or abandoned in the wild from all over Europe. Now they are taken care of and happy and we'll learn about their amazing life stories while seeing them play!
The visit is restricted, tickets cost 13 Euro, must be bought in advance and they're not refundable! We'll join a bigger group accompanied by a local guide.

Picturesque Romanian Villages: Pestera and Magura

At the base of Piatra Craiului Mts. there are several villages at high altitude (800m) spread along picturesque hills. Some of the most beautiful views in Romania can be admired here! Locals have a traditional lifestyle and we can go on a light hike to explore the area, enjoy the idyllic views and the old architecture still remaining here.

The famous Bran Castle

Bran Castle known as Dracula's Castle by its touristic name... is in fact a wonderful and imposing medieval citadel built 800 years ago to defend the crossing between Transylvania and Wallachia. There are many legends and myths surrounding it and while we explore the castle I will tell you about them - including if there's any real connection to Dracula!

Brasov Old Town

Surrounded by the Carpathian Mountains, the city of Brasov has its undeniable charm. We admire the colorful medieval townhouses of the Old Town, visit Council Square and the 700-year-old Gothic Black Church. Seeing the differences and similarities between Sibiu and Brasov will be an interesting experience for you!
Cancelation & refund policy
Easy
Sends us or the guide an email 24h before the tour informing us you can't make it and you'll get a full refund of your payment, no questions asked.
Location details
Starting point:

Sibiu

Nearest airport:

Sibiu International Airport

Nearest train station:

Sibiu

Landscape:

Countryside, Mountains
---
Questions about the Brasov day trip
We visit Libearty bear sanctuary first since tours inside are held by the staff at morning hours. Then we visit Bran Castle, or if you don't want Libearty we visit the castle first. Finally, we either go hiking in Magura and Pestera, or go to Brasov. Tell me what you're interested in and we'll customise this tour!
Reviews from travellers Igor P. on 08.08.2022
Une journée magnifique ! Ce tour d'un jour a été parfaitement organisé et s'est déroulé à merveille. Adela a une connaissance très impressionnante de la région et de l'histoire des sites visités. Elle a su prendre en compte nos demandes et est très sympathique ! Je recommande vivement ce tour ! Ruth D. on 27.07.2022
Adela was a fantastic guide and is very knowledgeable about Transylvania… she got us everywhere on time and also took us to a beautiful village in the mountains outside Brasov . Our vehicle was very comfortable and had air con. I would definitely recommend any tour with Adela. Booking via Romanian friend is very easy and the site has lots of options. You won't be disappointed! Ruth Rachel M. on 23.10.2021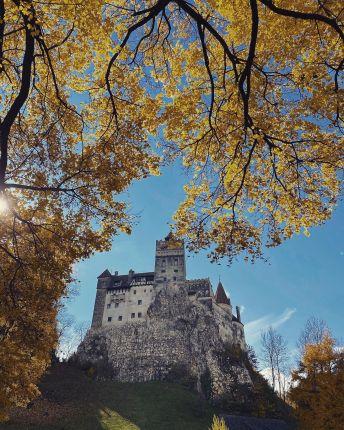 Wonderful day trip with Adela!! Beautiful Transylvania sites and learned a ton about Romania. Long drive, but great conversation along the way. I highly recommend a tour with her!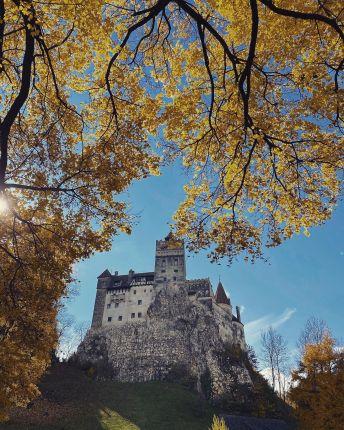 Leda P. on 16.10.2019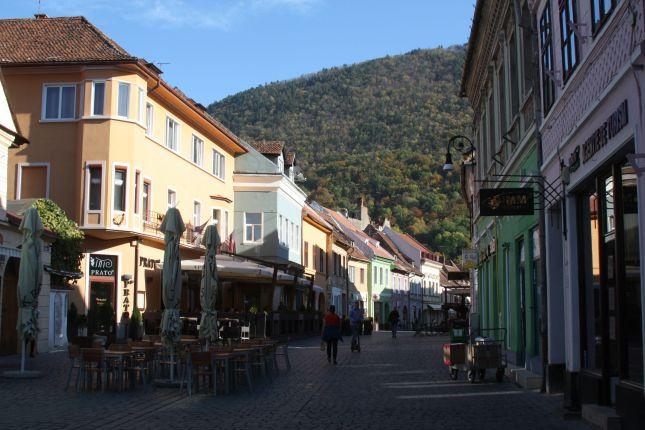 We thoroughly enjoyed our tour with Adela, our Romanian Friend. The tour was easy to book online, communication using email was excellent and Adela was right on time to pick us up at our apartment. We were a family with two children, and our tour was organized to accommodate us all. We visited Bran Castle and had a pleasant walk through pretty Brasov City center. I loved seeing the autumn leaves in the Carpathian mountains and hearing about the history of the region. Adela was knowledgeable about so many interesting things. I appreciated her stories and her interest in helping me better understanding my family history. Thank you to our Romanian Friend!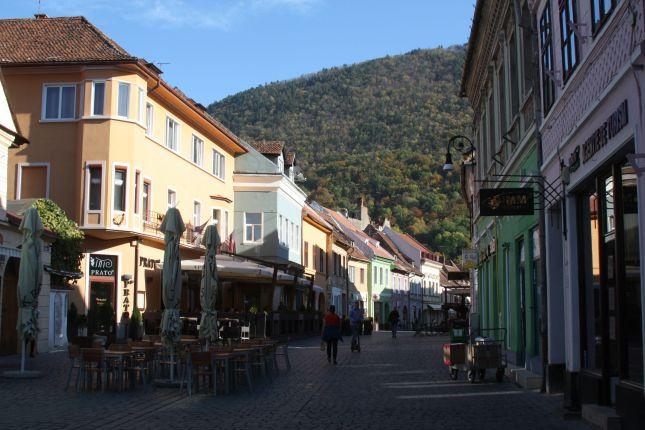 Ng S. on 15.05.2019
Adela is a fun and knowledgeable guide who shared many stories and info with us! although it was a long day, we saw and heard a lot of things on this tour which on our own we couldn't, so we're glad we found this trip on Romanian Friend! Hsiao-fang C. on 01.07.2019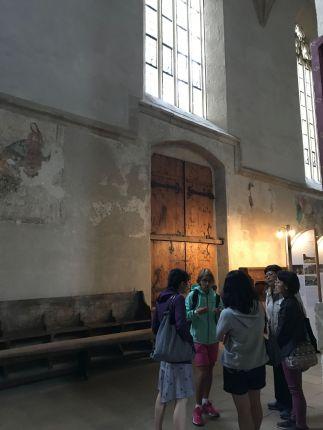 The trip was a long drive, but we saw the beautiful country scenery, corn fields, potato fields and green lawns. To be honest, it was a wonderful trip. We also learned a lot about Transylvenia culture and history. Adela is an informative and friendly guide. She introduced the scenic spots and the history in details. We all enjoyed the time spending with her. If I have a chance to visit your country again, I will contact Romanian Friend again!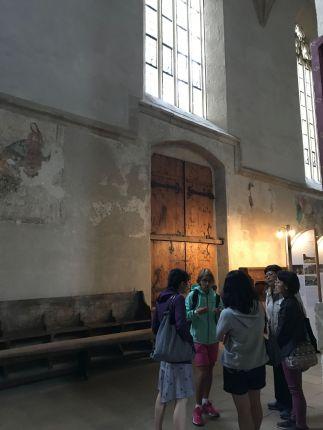 Other tours nearby

Subscribe to our Romanian quarterly magazine
4 times a year we prepare a newsletter with local stories, places and our special insights about Romanian culture and local life that will inspire you to visit our country and have an authentic local experience. Would you like to get it?