Day Trip to Traditional Mountain Villages: Magura & Pestera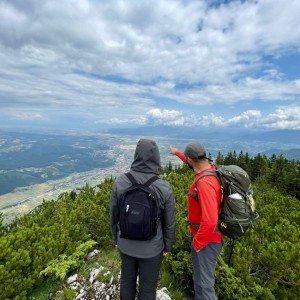 With: Marian

59
Just outside of Brasov there is a magical place where traditional mountain villages spread across picturesque valleys are protected by towering mountains! Unspoilt by civilisation and modern lifestyle, locals here still live as they used to 50 years ago. Let's go on a beautiful hike to explore the villages of Magura and Pestera, meet locals in the area and have a traditional & delicious lunch!
---
What you need to know about the trip to traditional mountain villages:

A private or small group day trip starting from Brasov in the morning. Total duration 8-9h
Included: guidance from a licensed mountain guide, transport by car, visit to the Bat Cave in Piatra Craiului National Park, traditional lunch with eco products. Not included: other drinks and meals
We'll do a light hiking tour to explore traditional villages: 3-4h in total, easy-to-medium difficulty, up to 12 km. Route to be agreed on the spot
The villages of Magura and Pestera at 1,000m altitude will give you an unforgettable and authentic glimpse into Romanian countryside life!
You will sample a unique type of cheese made only in this area kept and matured in fir tree bark! Finally, a traditional lunch with simple, fresh and organic products!

Additional information

Dress warmly: sturdy and waterproof hiking shoes and warm clothes or wind/rainproof jacket recommended. Route may be changed due to weather conditions.

Complimentary pick-up can be offered for this tour/activity (as specified on the tour). If you require this service please mention in the booking request
---
Moments to expect in the mountain villages tour:
Life in the Romanian countryside

We start our tour by driving from Brasov into Piatra Craiului Natural Park, unmistakable with its rugged peaks scratching the sky. We visit the fascinating Bat Cave and then start our walk towards the village of Magura. On our way you will stop many, many times to admire the beautiful scenery and quiet, peaceful life here. Wave to villagers while seeing them at work or leisure, happy and contempt with living off the land!

The most picturesque area in Romania

This valley between Piatra Craiului Mts and Bucegi Mts with village houses dotting the hills is probably the most picturesque area to go hiking in Romania. Absolutely stunning!

Traditional Romanian cheese & lunch

After our hike we stop at a local guesthouse for a well-deserved lunch! First, we do a tasting of Romanian cheeses typical for the region, including the rare branza de burduf: a smoked cheese specialty kept in fir wood and matured - uniquely delicious! Our lunch will be a traditional mountain dish prepared with fresh, tasty and locally-sourced produce from the area.

One last moment of peace & quiet

After lunch we make our way back to the car with a 1h walk crossing mellow hills and the village of Pestera. The simple and quiet life, beautiful natural scenery, friendly locals (& animals!) and delicious food will make your time in the Romanian countryside unforgettable! This tour is a great way to spend your day in Brasov and experience authentic Romanian culture!
Cancelation & refund policy
Easy
Sends us or the guide an email 24h before the tour informing us you can't make it and you'll get a full refund of your payment, no questions asked.
Location details
Starting point:

Brasov

Nearest airport:

Bucharest International Henri Coanda Airport

Nearest train station:

Brasov

Landscape:

Hills, mountains, wide paths
Reviews from travellers Caprice O. on 07.08.2023
Our guide, Charlie provided an outstanding day full. His knack to manage diversity in groups is becoming impeccable and he is a bundle of joy, passion and laughter! Alison O. on 30.07.2023
The day trip to the mountain villages was great. The canyon was beautiful, then we hiked up to Magura. It was a difficult, but rewarding uphill walk. Zsolt was very patient with us and encouraging when we moved slowly. The food was wonderful and the hosts were very friendly. It was a wonderful day with a great guide. Sue W. on 15.07.2023
Our tour was very good and our guide Charlie was very knowledgeable. We interacted with some of the villagers via our guide! We really enjoyed our day! Peter W. on 26.06.2023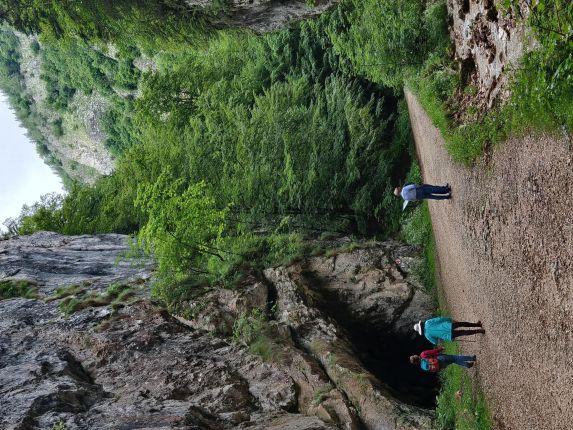 We had a wonderful day with our guide Zsolt who took us to the villages of Magura and Pestera as well as the Bran Castle. He was incredibly knowledgeable about the history of the region, and made the day really enjoyable and educational.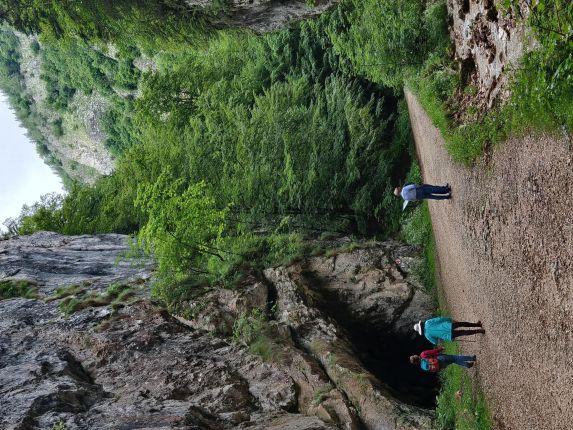 Mihaela B. on 29.05.2023
It was only over a week ago that our small group of four people completed a tour through Magura and Pestera, and we are still in awe of the beauty surrounding that area. Everything was green, with amazing views of the mountains on the background and you get to witness the rural life and culture of people living there. Our guide, Mihai did his best to answer all our questions, had a good amount of patience to wait after us to finish taking photos as everything was so picturesque. We are grateful for Marius's , Marian and Mihai's assistance, this was a trip we won't forget! Orit K. on 13.07.2021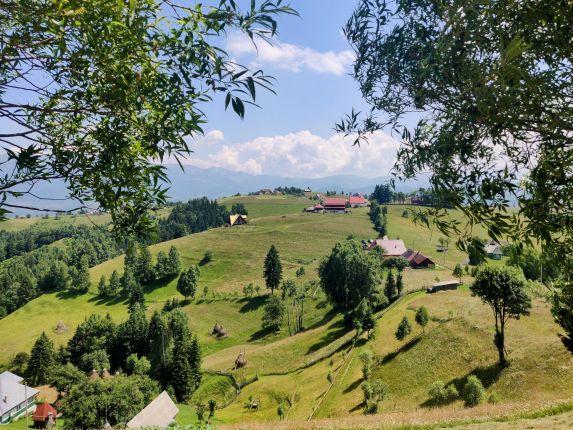 I booked this hike recommended by Marius of Romanian Friend and it appeared to be an excellent choice. Personally tailored, with a lot of love and passion to Romanian beauty. Marian is a wonderful guide full of knowledge and interesting facts and stories. I definitely will come back to travel with Marian and highly recommend to others!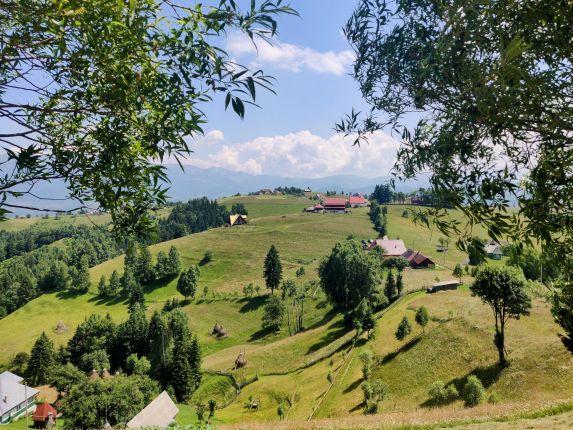 Bartosz G. on 29.10.2019
The tour was great - exactly what we were looking for. The tour guide was unbelievable - great knowledge and a good sense of humor. Highly recommended!
Other tours nearby

Subscribe to our Romanian quarterly magazine
4 times a year we prepare a newsletter with local stories, places and our special insights about Romanian culture and local life that will inspire you to visit our country and have an authentic local experience. Would you like to get it?