Photography Tour of Romania: Traditional Villages & Local Life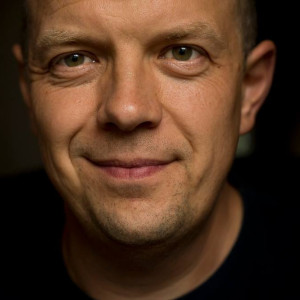 With: Vlad

15
The best way to discover Romanian culture is to see local life where the centuries-old way of life and traditions are well preserved. As a photographer, I document Romanian village life with my camera and can take you on a tour to the best places where you can photograph local life around Brasov, for amazing and unique photos of Romanian locals and landscapes!
---
What you need to know about this photo tour in Romania:

This is a private trip starting from Brasov designed for photographic opportunities. Duration: 5-6h
Included: transport and guidance. On our way back can stop for a meal at some good local places I know
Depending on weather conditions and your preference, we can choose between 3 villages: Holbav, Sirnea or Moeciu, and the starting time to catch the early sun or sunset
We will visit mountain villages, meet locals, see their homes and daily life. While I know most of them, we must be respectful of their privacy and property
Expect moderate walking and a bit of hillside hiking. You will also see many locals selling homemade or handmade products

Additional information

All photos here are taken by me

Comfortable shoes needed and good spirits :o)

---
Moments to expect during this photography tour in Romania:
Walk & shoot in beautiful landscapes

The area next to Piatra Craiului National Park and Bucegi Mountains is magical. We can observe the local life villagers, animals grazing or just admire the beautiful landscapes. It is one of the best spots for photography in Romania!

Photography at the best light: sunrise or sunset

We can be there for the best light, depending on your choice. I can also help with recommendations and suggestions based on my experience. This might also involve some hiking on the hills.

Meet the village locals and visit a household

We'll meet some welcoming Romanian villagers who might let you into their homes to take some photos. Depending on the period, we might be able to observe them during special activities: farming the land, bush cutting, celebrations, etc.
Cancelation & refund policy
Easy
Sends us or the guide an email 24h before the tour informing us you can't make it and you'll get a full refund of your payment, no questions asked.
Location details
Starting point:

Brasov

Nearest airport:

Bucharest Henri Coanda International Airport

Nearest train station:

Brasov

Landscape:

Countryside, hills
Reviews from travellers Marco N. on 07.10.2023
We had an early start of the day, just in time to catch the first rays of sunlight on the rolling hills of the countryside. The morning mist unfolded sleepy valleys. An absolute gem of a sight! Vlad is a very warm and welcoming person. It was a pleasure to chat about Romanian culture, photography and life in general. He was both easy going and knowledgeable. Shortly after being invited for coffee by a neighbour, it became apparent how much some of the locals look up to Vlad and even confide in him. He was very quick to help us communicate and also exchange some words, smiles and jokes with the locals. There is nothing touristy or staged about this experience. Nor should you expect bursting out your camera at every corner. Which for us was perfect! It's totally fine if you aren't a photographer. You will surely be making some great memories. After nearly 9 days travelling through central Romania, our day-trip with Vlad was one of our most cherished moments. Looking back, I would have definitely traded in more days to explore the countryside near Brasov. It truly is an "unspoilt" and genuine part of Europe. So if any of this is in your plans, make the most of your time but remember to slow-down and enjoy! Thank you so much Vlad & Romanian Friend. Alec C. on 21.10.2022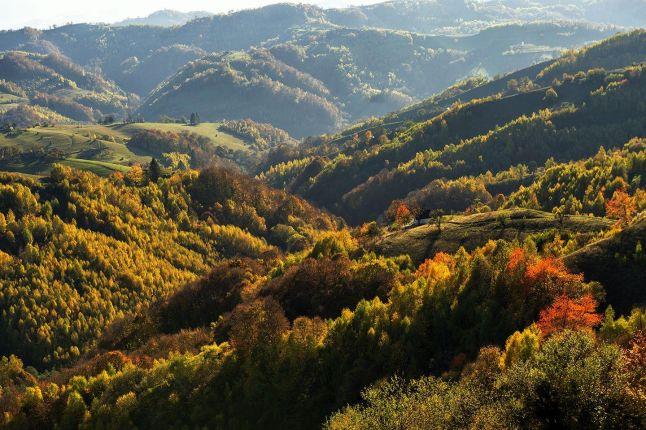 I went on Vlad's Tour with a friend, and we both agreed - this was the BEST day we had in our entire trip through Romania. Vlad is a relaxed, humorous, fun, and patient guide, and he took us on a journey to some secret places that honestly felt like a Disney trip. Even better, he knows some of the people in the traditional villages, and so we got to see into people's homes, farms, lifestyle, in a way that is perfect for a photography trip. I've been on many photography and guided tours in different parts of the world and this was the most enjoyable by far. Thank you, Vlad! I hope we see you again ;)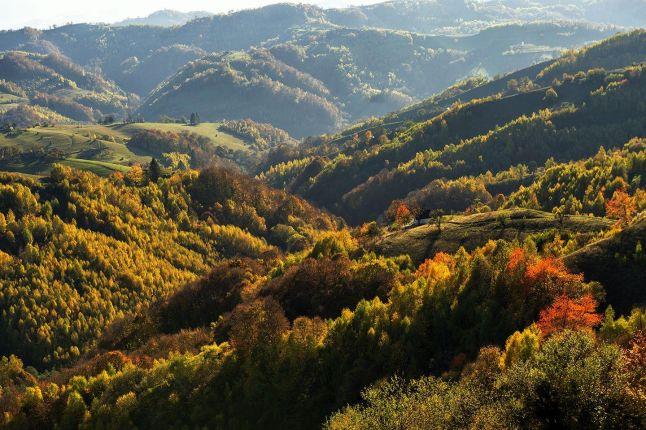 Leona K. on 17.08.2021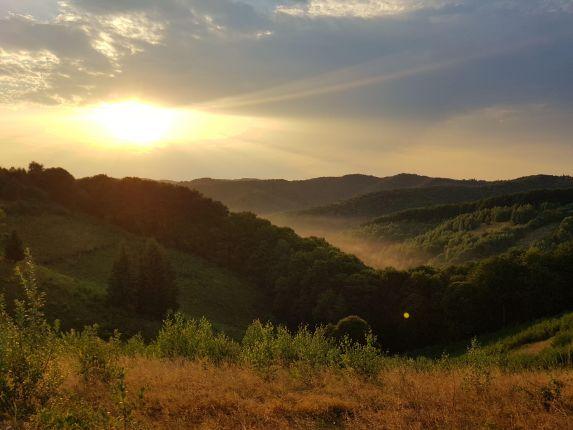 What an amazing tour! We visited Holbav, which is stunningly beautiful. And Vlad is just great - he answered my million questions about Romania with intelligence and compassion for the country. It is beautiful to see how he connected with the villagers we met, so going with him you will learn a lot and, most importantly, not feel as an intruder to their lives. Thank you so much Vlad and Romanian friend, because creating this kind of tourism is precious. Next time in Romania we will surely contact you again!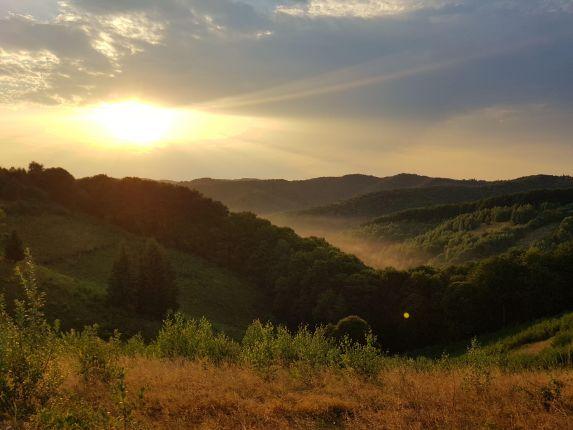 Marg S. on 29.11.2019
Both days I spent hiking in the mountains with Vlad were once in a lifetime experiences. Vlad was a very knowledgeable, kind, sincere guide and I thoroughly enjoyed our time together. I was able to shoot some incredible photos and met some amazingly authentic locals. Although the weather on the first day wasn't favourable, we made the most of it and Vlad's passion for his homeland shone through regardless. I highly recommend any tours Vlad takes. Norma D. on 31.08.2019
We spent 3 1/2 weeks in Romania and we were doing tours everyday. If we were asked what our most memorable moment was in our holiday we would say this tour with Vlad. This tour is one of those life long memories that will always remind us of the true Romania. We hiked through the mountains meeting local Romanian people experiencing the real Romania. I took many photo's of the stunning scenery and their way of life but this tour is much more than a photography opportunity it is an experience of a life time. Vlad was an amazing guide, he was passionate about Romania and his culture and he was one really special person. He made our day a truly memorable one. Li Lin L. on 09.07.2019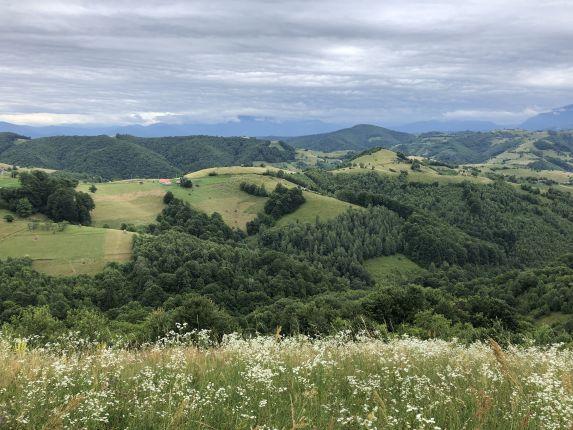 Best tour ever. Super scenic and guide was passionate and kind. Really highly recommended if you want to see the true beauty of Romania.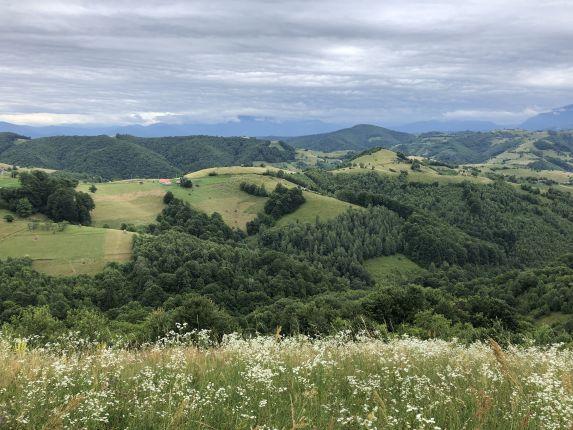 Fran L. on 26.06.2019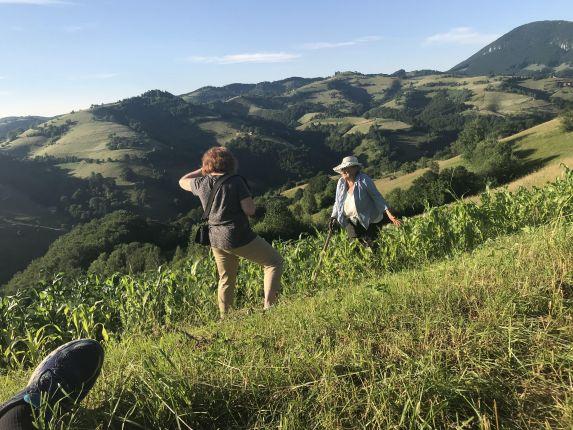 Absolutely fantastic! Vlad is a brilliant advocate for his country and thanks to his knowledge of the area and people, we had a truly amazing experience. This was the highlight of our trip to Romania - thank you Vlad and Romanian Friend for a wonderful experience.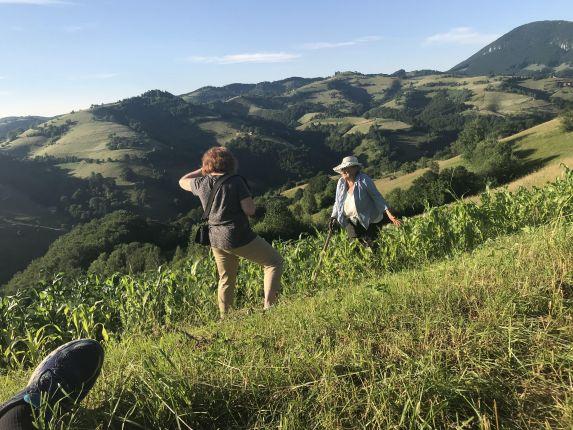 Bob G. on 25.09.2018
Vlad gave a very enjoyable tour of a rural village. He was easy to talk with and very knowledgable about the area and the people. It was a nice experience to visit an elderly lady's home and have coffee and cheese with her. The scenery was truly breath taking on this tour. John P. on 28.08.2018
This was another wonderful tour I booked at the recommendation of Romanian Friend and I highly recommend it to anyone who likes to experience local life, get off of the beaten tourist path, or has a specific interest in photography. Vlad was a really kind and interesting guy to spend time with, and he clearly has a very strong connection to the rural village that we visited. Even though the weather was less than ideal, we enjoyed some nice views, met many of the friendly locals, and chatted about Romanian life as we trekked together. Vlad takes stunning photos and was happy to share tips with me, which helped me to get some nice images too! Overall I would highly recommend this tour, and Vlad as a guide! Gordon C. on 09.09.2018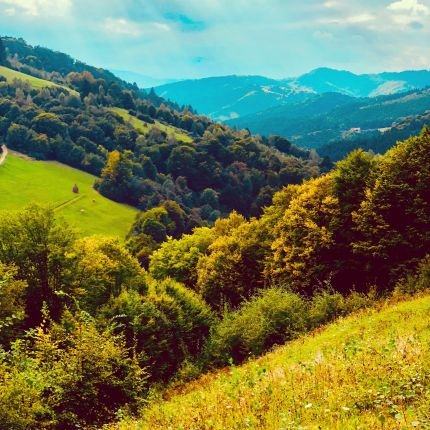 My son is a keen photographer - I'm more interested in people and places and the culture. Both of us thought this was the best few hours we'd spent in a long, long time. We walked for hours through breathtaking scenery, meeting local people and getting a feel for life in the Romanian countryside. Vlad is a wonderful host and the trip is absolutely the best thing we did on our trip. Don't miss it - and go ahead and book if you are even vaguely considering it. Places are scarce and Vlad takes only small numbers each time. Thank you again Vlad for a simply wonderful afternoon and to Romanian Friend for recommending this trip based on our interests!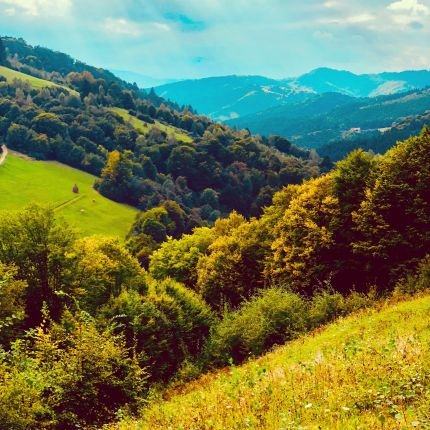 Gareth D. on 31.07.2018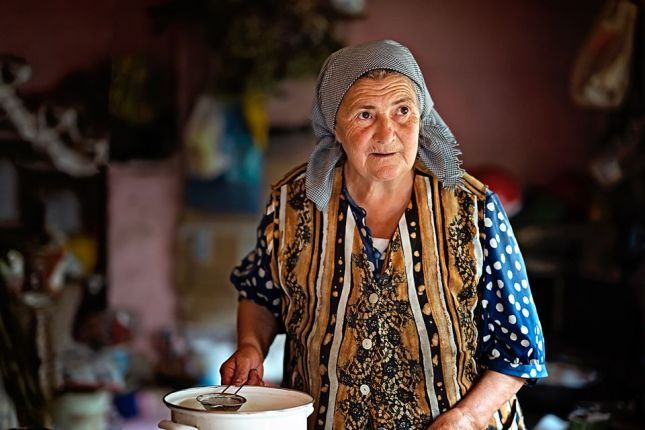 Booking anything online for the first time can involve some element of risk, but when I saw this photography tour with Vlad on Romanian Friend I thought it sounded interesting and decided to send an email requesting a booking. Vlad our guide picked us up in Brasov and transported to a village where I felt I was traveling back in time. Vlad is a very easy guy to get along with and his passion for photography and Romania is very apparent. I have already written a blog about my experience and if I posted a link on here it would ruin the surprises that await you. Fran & I really enjoyed the experience, so if you were looking to see and photograph the real beauty of Romania, I personally would highly recommend the Photography Tour of Romania: Traditional Villages & Local Life. Thank you! Fletcher & Fran Leeds, UK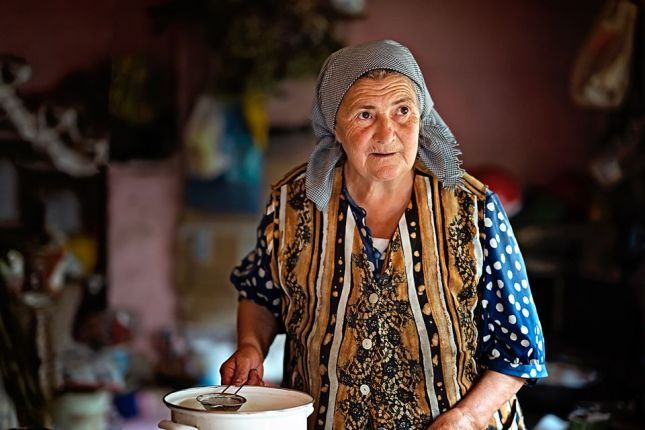 Fredrik S. on 02.02.2018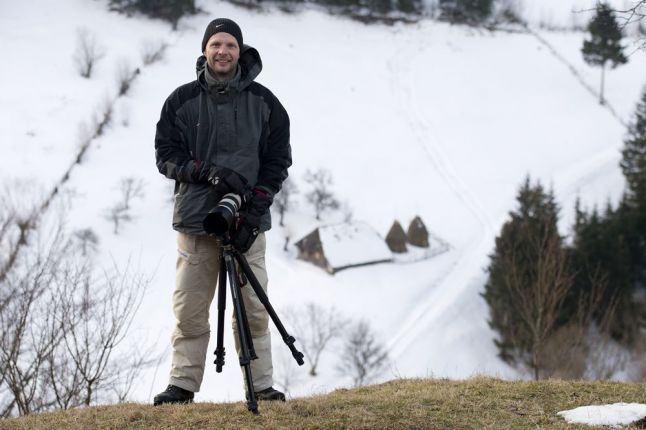 I decided to visit Magura village, and wanted to hire a guide for the day to maximize my chances of getting good images. While doing research for my travels, I came across Romanian Friend where local photographer Vlad offered a photography tour around Brasov. I'm very happy I decided to hire him as he is not just an excellent guide but also a very genuine and easy going person. I had a great time, went to places I wouldn't have found on my own and took some great shots! I highly recommend booking Vlad via Romanian Friend if you're looking for a great time in Transylvania. / Fredrik from Sweden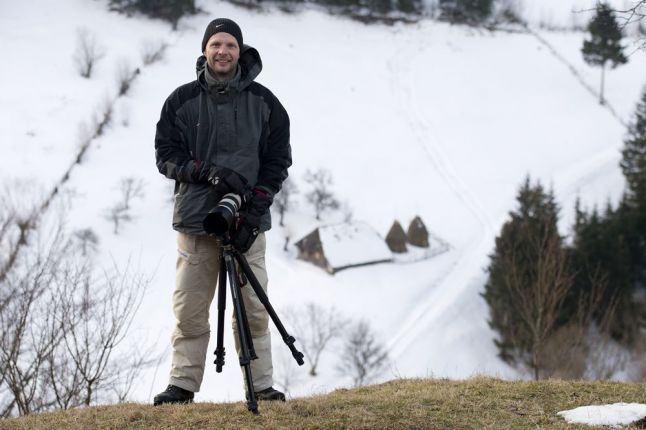 Kelly S. on 03.11.2017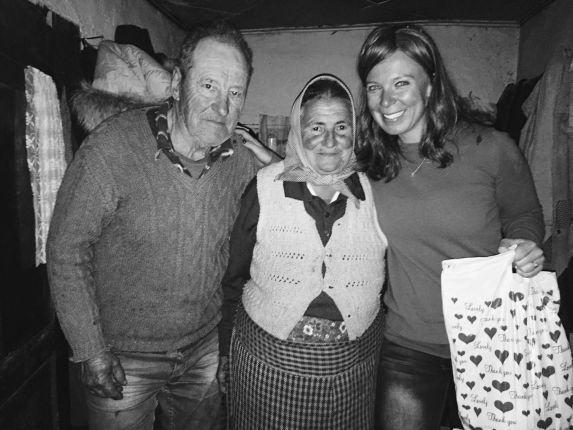 I have traveled around Romania twice (once as a single woman and now married) and have never felt as welcome as when I was with Vlad on the photography tour. While I am not a professional photographer by any stretch of the imagination, I truly enjoy seeing the more real side of small town life. And Marius from Romanian Friend replied to my request IMMEDIATELY upon receiving it and within the hour on the SAME DAY I was on a private tour of the most beautiful villages with the most real and generous people, the guide included! If you are looking for a way to get beyond the basic tourist attraction, Romanian Friend is the way to go!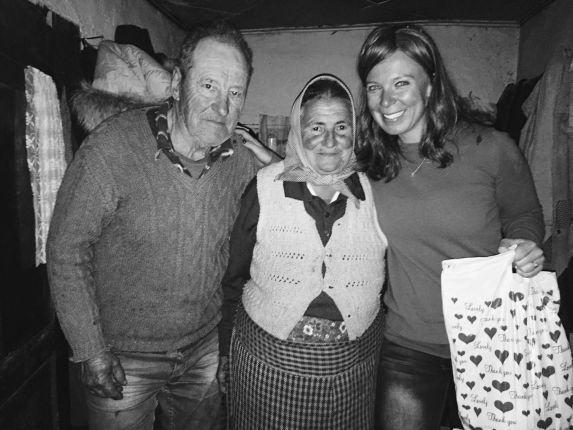 Other tours nearby

Subscribe to our Romanian quarterly magazine
4 times a year we prepare a newsletter with local stories, places and our special insights about Romanian culture and local life that will inspire you to visit our country and have an authentic local experience. Would you like to get it?