Cluj Top Attractions: Turda Salt Mine, Alba Iulia Citadel & Rimetea Village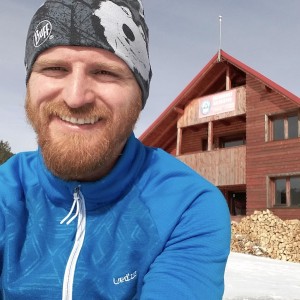 With: Florin

65
On this day trip you will see the 3 most popular tourist sights near Cluj-Napoca. First, Turda Salt Mine, 'the coolest underground place in the world' - guaranteed to impress you! Next, Alba Iulia Citadel, one of the oldest Roman settlements and the birthplace of modern Romania in 1918. Finally, a beautiful traditional village with picturesque sights that will charm your eyes!
---
What you need to know about this Turda Salt Mine tour:

A wonderful day trip starting from Cluj-Napoca in the morning. Duration: 9 hours
Included: pick-up and transport (approx. 250 km), guidance, ticket to Turda Salt Mine and water for the road. Not included: lunch
Turda Salt Mine is a fascinating place that words cannot describe. Enjoy the healthy salty air and relax!
Find out why the impressive Alba Iulia Citadel is one of Romania's most important historical landmarks
We visit the village of Rimetea said to be the most beautiful village in these parts belonging to the Hungarian minority
Unless you specifically mention that you want a private tour, there might be other travelers joining you on this trip

Additional information

Itinerary adjustable based on your interests.

Drop off in Sibiu is possible for an extra cost.
---
Moments to expect during the Alba Iulia Citadel tour from Cluj:
Explore the wonderful and unique Turda Salt Mine

We start our day trip from Cluj-Napoca and head to Salina Turda to learn about this unique attraction. The salt mine is 2.000 years old and was used for various purposes since then. Access tunnels will lead us into huge caverns and grottos beautifully decorated with lights creating a unique atmosphere! You'll learn about salt exploitation and why salty air is therapeutic for your lungs. You can also enjoy the underground amusement park: play ping pong, shoot some pool, minigolf or rent a boat on the underground lake!

Alba Iulia Citadel - Romania's largest citadel

Coming back to the surface, we drive to Alba Iulia Citadel. We go for a walk through this beautifully restored 2000-year-old Vauban fortress and discover traces of different civilisations. Find out why Alba Carolina Fortress is the spiritual capital of modern Romania and visit sights such as the Roman Principia, a neo-byzantine Orthodox cathedral or Union Hall Finally, admire splendid views of Transylvania!

Village of Rimetea

On our way back to Cluj we leave the main road behind and head into the Romanian countryside. We stop in the village of Rimetea, winner of Europa Nostra Award for its authentic preservation of traditional all-white Hungarian households. You will greet locals and see how they live, go for a walk in the village against a gorgeous backdrop of mountains and enjoy a traditional lunch at a local guesthouse with locally-sourced products!
Cancelation & refund policy
Easy
Sends us or the guide an email 24h before the tour informing us you can't make it and you'll get a full refund of your payment, no questions asked.
Location details
Starting point:

Cluj-Napoca (pick-up)

Nearest airport:

Avram Iancu International Airport Cluj-Napoca

Nearest train station:

Cluj-Napoca

Landscape:

Countryside and urban
Reviews from travellers Andrea N. on 09.08.2023
Thank you Florin for all you showed us throughout the day. Your historical knowledge in particular made the Citadel the highlight of the day. It was our first trip to Romania but we will definitely be back to explore more areas of this beautiful country! Jill W. on 16.10.2021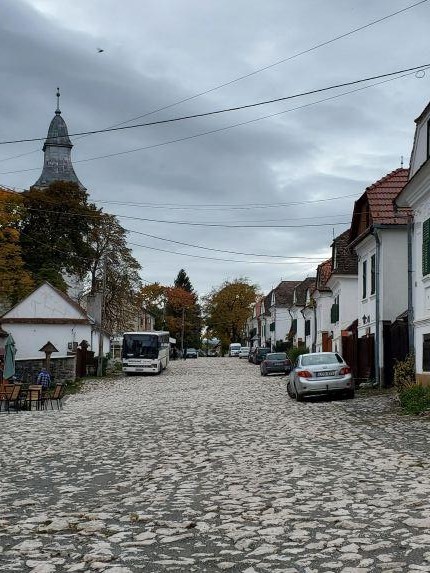 One of the best days in Romania. Our guide was friendly, was easy to talk with and took us exactly where we wanted and stopped to allow me to take plenty of pictures as we drove along the countryside.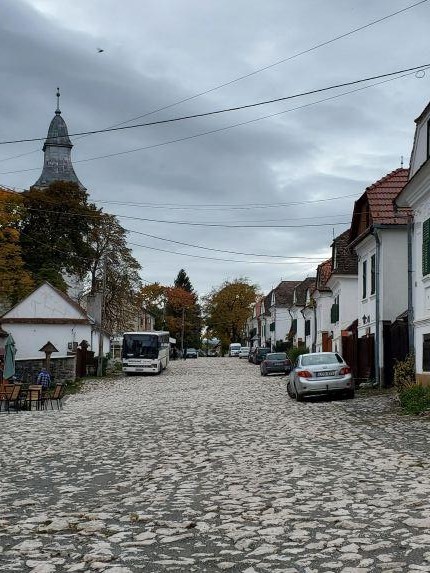 Wai T. on 28.10.2019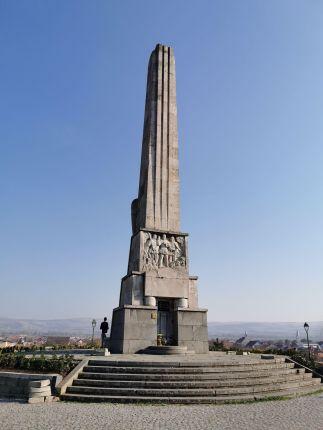 Florin is a great tour guide. He explained very well the history of Romania. We enjoyed the trip very much.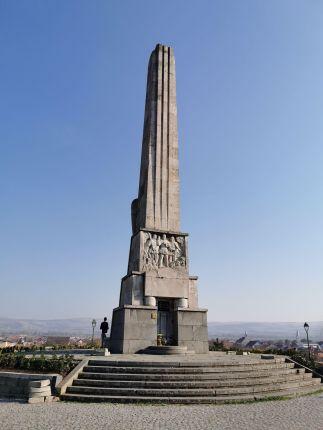 Iryna K. on 16.06.2019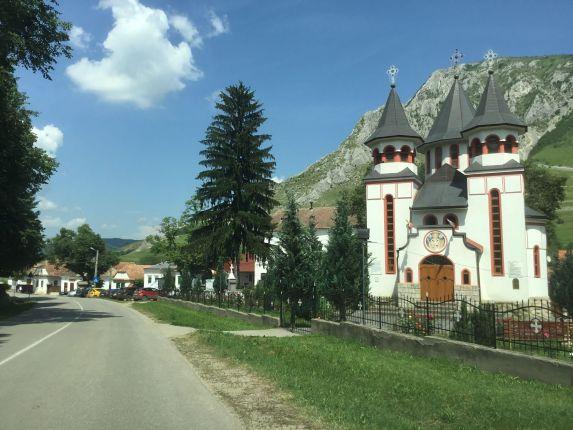 Had a really great experience on this trip and would highly recommend it. Florin is an excellent guide with deep knowledge in history and politics.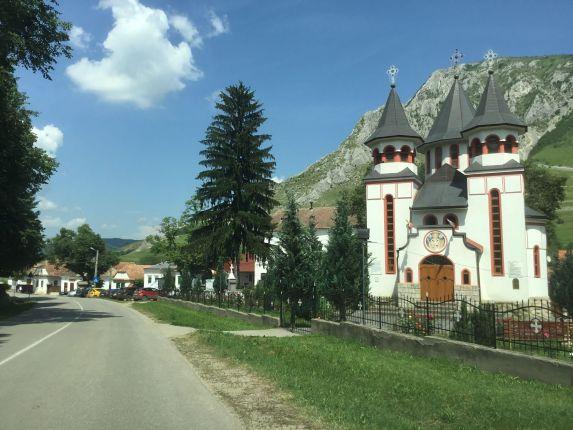 Andri D. on 30.03.2019
Our tour was perfect and Florin was amazing! We loved it, thank you Romanian Friend! Marco S. on 16.02.2019
Excellent tour! Florin has been a friendly and knowledgeable guide, took us to very interesting places. Turda salt mine was majestic and stopping in the countryside of Cluj for a short walk in uncontaminated nature was great as well. Kyriaki O. on 08.12.2018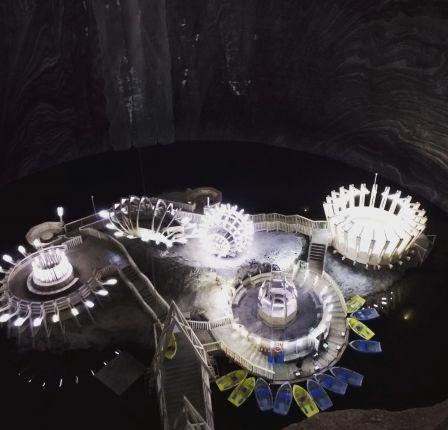 Amazing tour! Totally recommend it! Turda salt mine is a must-see place for everyone who will visit Cluj. Florin was the best guide. Knowledgeable, professional and friendly. He has a way of making a tour with strangers seem like a carpool with friends :)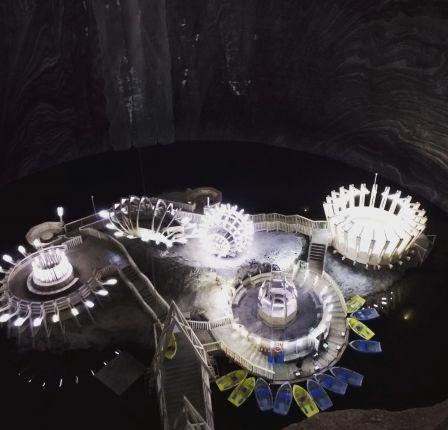 Daniel K. on 08.12.2018
The tour is great. Turda Salt Mines was a highlight but I also really enjoyed the Alba Iulia citadel and driving through the Carpathian mountains. Florin was a fantastic tour guide - extremely knowledgeable and friendly. Definitely book his tour. Calum H. on 14.09.2018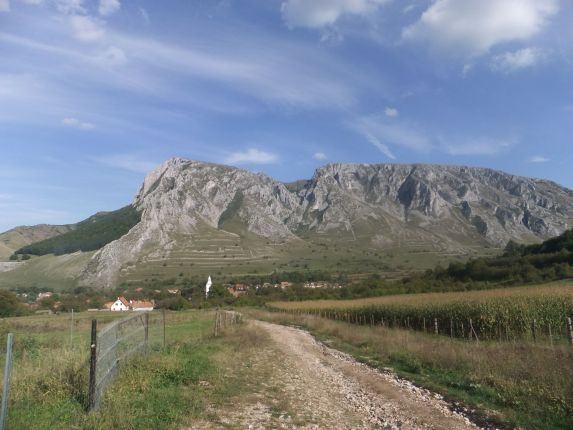 The tour was fantastic and a great way to start my holiday in Romania. Florin was extremely knowledgeable about the area we visited (Alba Iulia, Turda Salina and Rimetea) and was never short of fascinating stories, anecdotes, and history. Was very good company and helped me gain a good understanding of the areas we visited. There was never any awkwardness or pressure to move on, and the pace was absolutely perfect. Would definitely recommend. As an aside, I absolutely loved Romania as a whole and will definitely return. Fantastic places, and people - thanks Romanian Friend!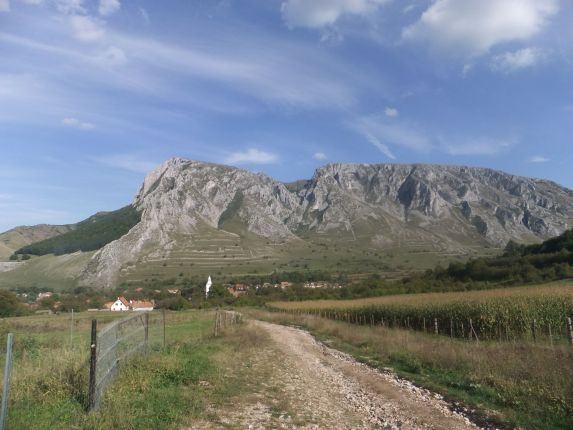 Maria Carolina C. on 08.08.2018
It was fantastic! Florin was very helpful, friendly, open-minded and funny. He is very intelligent and knows a lot about Romanian History. He also took us to an amazing place to have lunch, with a typical Romanian dish, and it was vegan by chance (pretty important to us because we are vegan, we felt ourselves special, because he really took care about it). We picked us up at our airbnb in Cluj and he dropped us at the airport. And we asked for a little tour in Cluj-Napoca (because we did not see the city) before going to the Turda Salt Mine, and he answered promptly "yes" to us, he woke up 2 hours earlier just to do this for us. And he asked no more money for that. He is really amazing. We learned a lot with him, including seeing a lot of "ABCs", lol. It was a time travel. A great investiment for life. If you have any doubts about booking this tour on Romanian Friend, I hope after reading our review they vanished! Highly recommended! Greetings from Austria/Brazil :) Brandon C. on 03.06.2018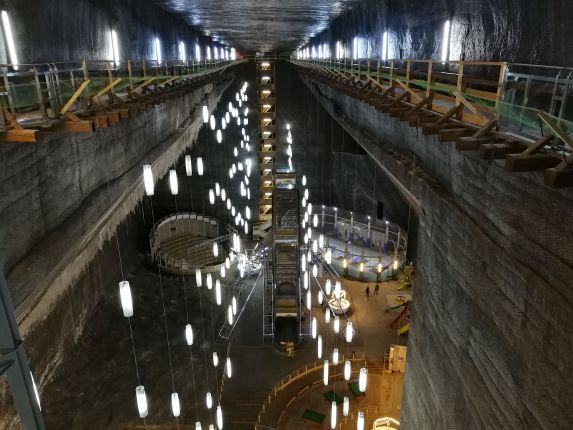 Florin was very knowledgeable and really made the tour to Turda, Alba Iulia, and Rimetea memorable. It was a great day trip from Cluj and I'm glad I booked this tour through Romanian Friend!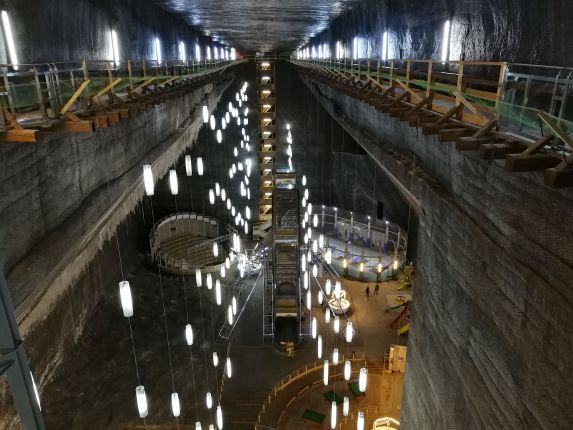 Ellis S. on 24.03.2018
I very much enjoyed my day tour to Turda Salt Mines, Rimetea Village and Albu Iulia. I would definitely recommend Florin as a tour guide. He was very friendly and knowledgeable and made the trip flexible and convenient by picking me up from the airport and dropping me back at my hostel. Marius from Romanian Friend was very helpful and responded to my emails about the tour promptly. Isabelle H. on 04.01.2018
We very much enjoyed our tour with Florin - he was very nice and well-informed. We not only learnt a lot about the history of the Salt Mine and the Alba Iulia Citadel, but also on Transylvania and its people. I would recommend this tour to everyone who visits Cluj-Napoca. It was a very nice way to learn more about Romania and we also enjoyed to see the countryside. And Romanian Friend website helped me a lot to plan our trip. It gives a nice overview of the most important sights in the region, tours and guides, and we would love to return in the summer, e.g. to go hiking in the Apuseni mountains. Heini V. on 11.11.2017
We had a day long tour with Ilona, Florin's colleague, who took us on a guided tour of Cluj-Napoca and then to Turda Salt Mine. Her knowledge of the history of Cluj was very impressive, she was great company and we got much more value out of our day in Cluj thanks to her! We would definitely recommend Romanian Friend, all is very professionally handled and we got fast responses to our questions and requests. This was the first time we have had a personal guide, and after this being such a good experience we will use them again, should we return to Romania. Oana P. on 31.05.2017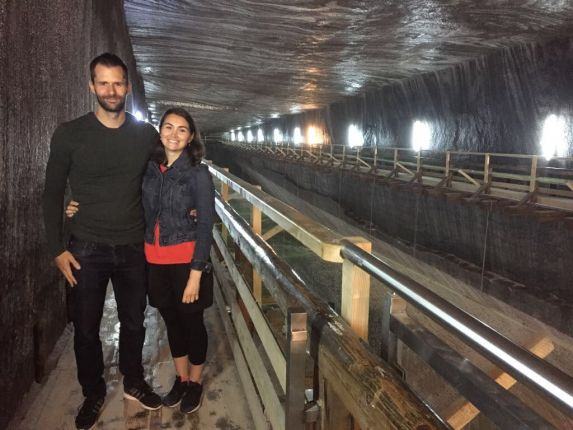 We had a fantastic day with Florin - he is an ideal guide, super friendly and welcoming, very knowledgeable, and passionate about Transylvania and its history! The salt mine is really something else. We had been looking forward to the installations inside but the really amazing thing is the mine itself. Alba Iulia is an extraordinary piece of work, and Florin could point out to us a multitude of details. All topped off by a drive back to Cluj through beautiful scenery. We hope to be back in Romania again and use Romanian Friend to find another great trip and guide!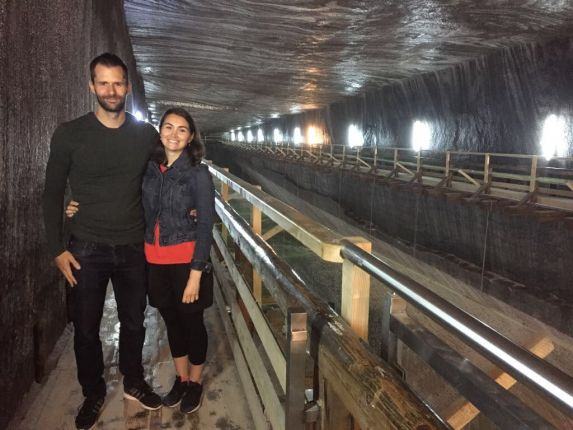 Other tours nearby
Start from: Cluj - Napoca

Start from: Cluj - Napoca
Subscribe to our Romanian quarterly magazine
4 times a year we prepare a newsletter with local stories, places and our special insights about Romanian culture and local life that will inspire you to visit our country and have an authentic local experience. Would you like to get it?