4-Day Tour in the Danube Delta: Boats, Birds & Fisherman Villages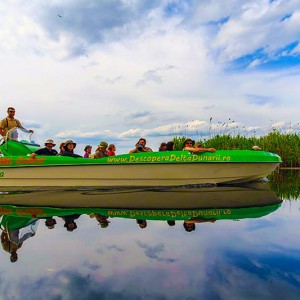 With: Iliuta

3
The UNESCO Danube Delta is a miracle garden: over 4,500 species of animals, birds and vegetation live in this area, considered the best preserved natural biosphere in Europe! A hidden gem, unspoiled sanctuary for natural life. On this Danube Delta trip you will discover its best and wildest scenes, do bird watching, enjoy a unique fish-based cuisine from the locals and admire spectacular sunrises!
---
What you need to know about this Danube Delta tour:

This is a 4-day small group trip in the Danube Delta starting from Tulcea at 16:00. Group size 8-12 people. Please contact us for exact tour departure dates and availability!
Included: 3 nights at a local guesthouse with half board (3 breakfasts and dinners with home cooked fish cuisine), transfers to-from Tulcea to accommodation, boat tour rides (2 each day of 4h), fees paid to local authorities and licensed Danube Delta birdwatching specialist guide
We navigate the canal using open boats that offer full views of our surrounding area. Equipped with comfortable benches, lifejacket for each passenger and professional driver
Visit the beautiful and traditional village of Letea and then do a trip to Letea Forest. Admire the beautiful lakes of Sulina chanal and watch flocks of bird
Our traveling speed will be slow to allow sightseeing, bird watching and admiring the beautiful surrounding nature. Our friendly and know-it-all local guides will tell you about the places we'll see, birds and flora we encounter.
Movement of bird flocks is unpredictable, but we know their usual areas and routes. Weather is also very unpredictable in the Delta, so come prepared

Additional information

Personal equipment recommended:
Trousers and long sleeve blouses; mosquito protection or repellants;
Watch Cap (not baseball cap) + Sun hat
Sunglasses
Jacket or a raincoat

Not included:
Lunch - 14 Euro/person payable ONLY in cash
Sunrise trip - 12 Euro/person

Please take very seriously the equipment requirement. Weather in Danube Delta can be changeable, especially on the boat, you will feel uncomfortable if you are not well protected.

30% deposit payment required, 70% will be paid in cash (Euro or Lei) on the day of the tour; full online payment can be arranged, please contact Romanian Friend

You need to cancel with 14 full days before the booking date to get a refund - hard cancelation policy applies.
---
Moments to expect in this Danube Delta trip:
Day 1: Departure from Tulcea & entering the Danube Delta

We meet in Port Aval - Tulcea at 16:00 and go on a 4-hour boat ride to your guesthouse for the next 4 days. We will travel by boat, through one of the most beautiful parts on Danube Delta, a good introduction to the area. In the evening you will enjoy a traditional fish-based dinner. After the meal we will discuss what we have planned for you next.

Day 2: Looking for birds on the lakes of Sulina chanel!

After breakfast - we're headed for the lakes! Depending on Danube water level and info we get on where large groups of birds are feeding, we plan our routes for the 2 boat rides of the day. We return to the village for a break [lunch NOT included], then go out again. When we get back (after sunset), another traditional dinner will be waiting for us after an impressive day! Then, you can relax in the gardens of the Delta.

Day 3: The simple life in Letea village

After breakfast, we get on our boats and ride to Letea Village. A dozen houses secluded and peaceful with friendly locals. Seeing how simple their life is will be an experience in itself! You can take part in a group lunch [12 Euro/pers] at a beautiful fisherman's home where our hosts will cook a traditional stew with catch of the day from the Delta! Then we go on a trip to visit the famous Letea Forest!

Day 4: one last ride in the Danube Delta

After breakfast, we will take you back to Tulcea on the last boat ride of 3-4 hours, arrival at 12:00. You can enjoy one last view of the splendid and rich Danube Delta, before we say our goodbyes. Depending on weather and river conditions, we might take a different route back.

Stay at an authentic guesthouse

The guesthouse you will be staying at on this tour is special: comfortable and modern, with a generous courtyard and welcoming hosts, you will be treated with delicious meals cooked with fresh fish and local, home-grown products! The food culture in the Delta is unique for cooking fish in slow-cooked stews and various stuffings - delicious like nothing you've tasted before!
Location details
Starting point:

Tulcea

Nearest airport:

Bucharest Henri Coanda International Airport

Nearest train station:

Tulcea

Landscape:

Danube Delta Nature
Reviews from travellers beverley w. on 19.09.2022
Guide was amazing, he had knowledge and was excellent at spotting birds etc. One negative aspect - too much fish in the meals. The local cuisine is delicious but fish heavy and if you're not a big fan or used to it, it may be too much... Naomi H. on 05.09.2019
The Danube Delta was beautiful and our accommodation was perfect. We saw many birds and our guide was very knowledgeable. Our booking through Romanian friend was an easy process and we loved meeting Romanians. Yannick K. on 06.08.2018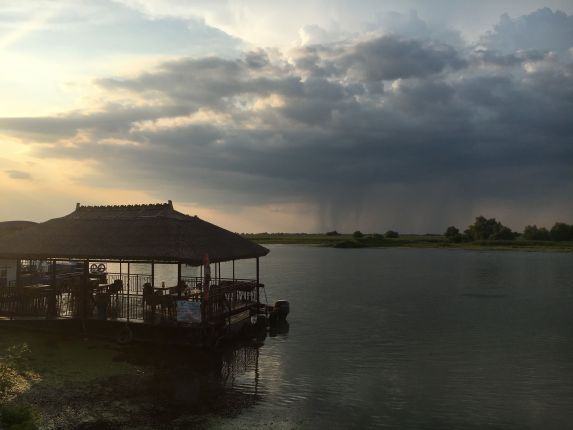 We worked with Romanian Friend to organize a private tour of the Danube Delta, which we really enjoyed. What we liked about Romanian Friend is their role as a curator of interesting, high-quality Romania-related experiences as well as the brokering with the right tour companies. The tour itself was well organized. We were able to see beautiful wildlife as well as explore the inhabited parts of the Delta, and we were well taken care of throughout. Highly recommend!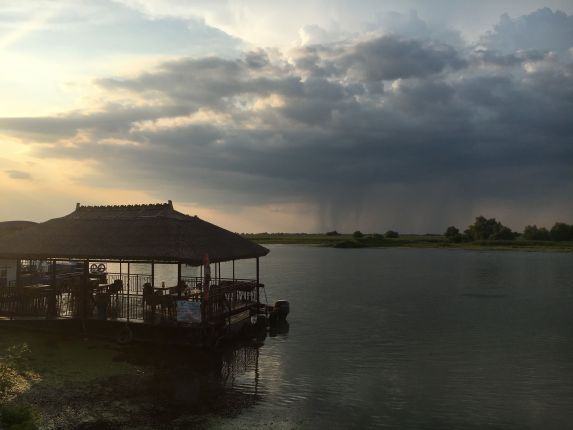 Mavis P. on 03.06.2018
Using Romanian Friend to book this Danube Delta tour was easy and the accommodation at Mila 23 and itinerary of this tour was very good! The Delta is a magical place and we saw parts we couldn't have on our own. The guide was a real local and he had very good knowledge of all the birds and wildlife in the area which we saw on all our boat trips. Very good tour, would highly recommend!
Subscribe to our Romanian quarterly magazine
4 times a year we prepare a newsletter with local stories, places and our special insights about Romanian culture and local life that will inspire you to visit our country and have an authentic local experience. Would you like to get it?