Bram Stoker's 1897 Dracula novel was the starting point of what would become a cultural fascination for vampires: stories, places, merchandise - you name it! Images of the famous count and his terrifying home known simply as Dracula Castle in Transylvania became even more popular after the 1992 eponymous Hollywood movie.
What's the connection between Dracula and his castle to the famous region of Transylvania in Romania? Did the medieval prince Vlad Dracula and Bran Castle serve as inspiration for the vampire story? What are the tourist attractions to visit connected to Vlad Dracula's real life? Thanks to these questions, Romania became a popular destination for anyone interested in visiting Bran (Dracula) Castle and finding out the answer.
But as Romania's natural and cultural attractions are lesser-known, Dracula became a buzzword in local tourism used for all sorts of products: tours, castle, restaurant, souvenirs, wine, cookies, parties, etc. Although Dracula boosted Romania's popularity it also became the source for a lot of misinformation, mystification and tacky tourism that has nothing to do with the real story that may have served as inspiration - and much less with authentic Romanian tourism. We've read articles from travel publications or bloggers that are pure fiction and heard stories about guides who reinvent Romania's history so it matches with their 'Dracula story'...
So we decided to write this article to cover everything on the subject and help those of you planning to visit Romania in search for Dracula's legends and attractions. Book tours with our guides if you don't want to worry about the accuracy of information you're going to get about Dracula!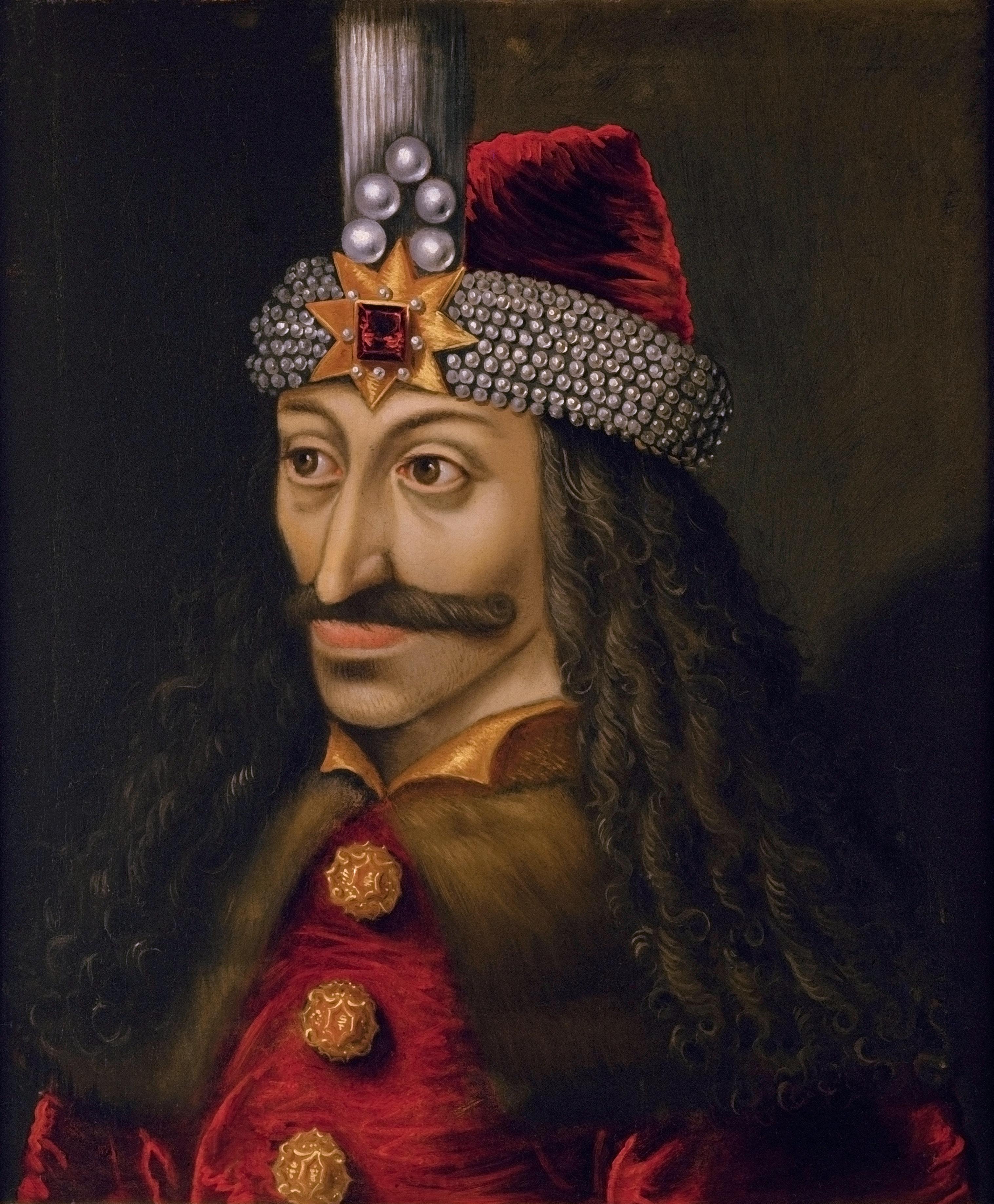 1. Who was Vlad the Impaler and what's the connection to Dracula?
The Count Dracula character was supposedly inspired by the life of a medieval prince who ruled Wallachia (Romania's Southern province) in the 15th century. He had a reputation for being adventurous and righteous, yet fiercely patriotic and cruel. This man is Vlad Țepeș translated as Vlad the Impaler according to his preferred punishing technique: impaling enemies and leaving them out to die as a warning to others.
In fact, Vlad Tepes' life was more interesting than the story of Count Dracula. Many Romanians view him as a national hero - just ask a local and you'll see why! Despite his reign being short-lived, Vlad was a fearless warrior and military leader, a cunning politician and devoted family man. From a very young age he harboured a strong desire to do whatever it takes to become ruler of Wallachia, at that point under the Ottoman Empire's control. In fact, his entire life was marked by many alliances, betrayals, battles, daring attacks and escapes. He even staged a nighttime commando-style attack to assassinate the Sultan of the Ottoman Empire who came to capture Vlad!
So how did Vlad the Impaler get the name Vlad Dracula? Vlad was part of the Order of the Dragon, founded by the King of Hungary in 1408 to bestow on nobleman fighting to defend Christianity. The order's symbol was a dragon with the word dracul meaning dragon or the devil in Romanian at the time. Vlad's father was also a member of the order with the name Vlad Dracul, which meant his son required a slight variation - and so he become known as Vlad Dracula. Historical documents show that he would sign himself simply as Drakwlya.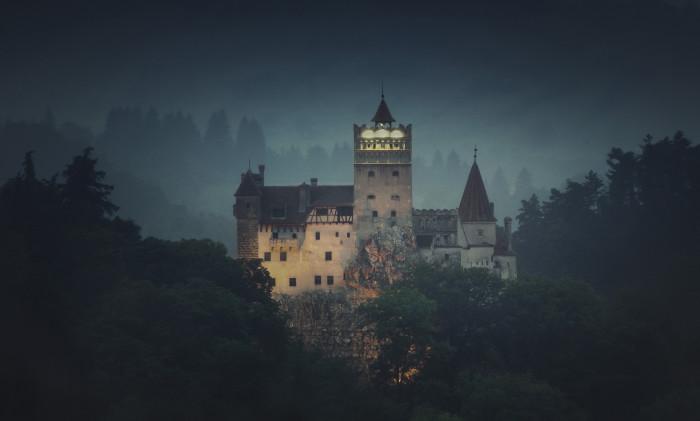 2. Was Vlad Dracula or Bran Castle the inspiration for Count Dracula?
According to various sources, the author of the famous novel on Count Dracula and his castle read a book in the 1890s about Wallachia's history in the Middle Ages. The book mentioned a Wallachian ruling prince known simply as Dracula renowned for his cruelty and daredevil reputation. Lacking concrete evidence, the idea that Vlad the Impaler aka Vlad Dracula, with his romanticised reputation and renowned cruelty, served as inspiration for Count Dracula is commonly accepted thanks to its Dracula name association.
What's certain is that Bram Stoker never visited Romania. As pictures were rare back then, it's unknown if he saw how Bran Castle looked like, but somehow his description of Dracula's home comes very close to this Transylvanian castle. In the 1960s the Romanian government decided to use this association to boost Romanian tourism and so Bran Castle came to be known as Dracula Castle.
3. What places are connected to Vlad Dracula?
As Vlad Dracula's life was quite adventurous, his life is connected to many 'castles' and present-day historical attractions in Romania. Here's a list of the 5 most important attractions you should visit if you're interested in the life and legends of Vlad Dracula:
Bran Castle aka Dracula Castle
Sighisoara Citadel his birthplace
Poenari Castle aka the 'real' Dracula Castle
Princely Court in Bucharest
Snagov Monastery Vlad's alleged burial place
For those interested in visiting these sights, Google will give you dozens of Dracula-themed tours. Just keep in mind our advice about made-up stories and Dracula tourism. If you're looking for a down-to-earth tour based on Vlad the Impaler's real life and some anecdotal stories consider our suggestions below or contact us for a custom tour.
Recent findings also mention a connection between Corvin Castle and Vlad's life, indicating that he was imprisoned here for 7 years by John Hunyadi. However, there is no concrete evidence or historical references to support this theory. Keep in mind that Vlad lived more than 500 years ago!
Now, let's go into more detail on each of the must-visit castles and sights for Dracula fans.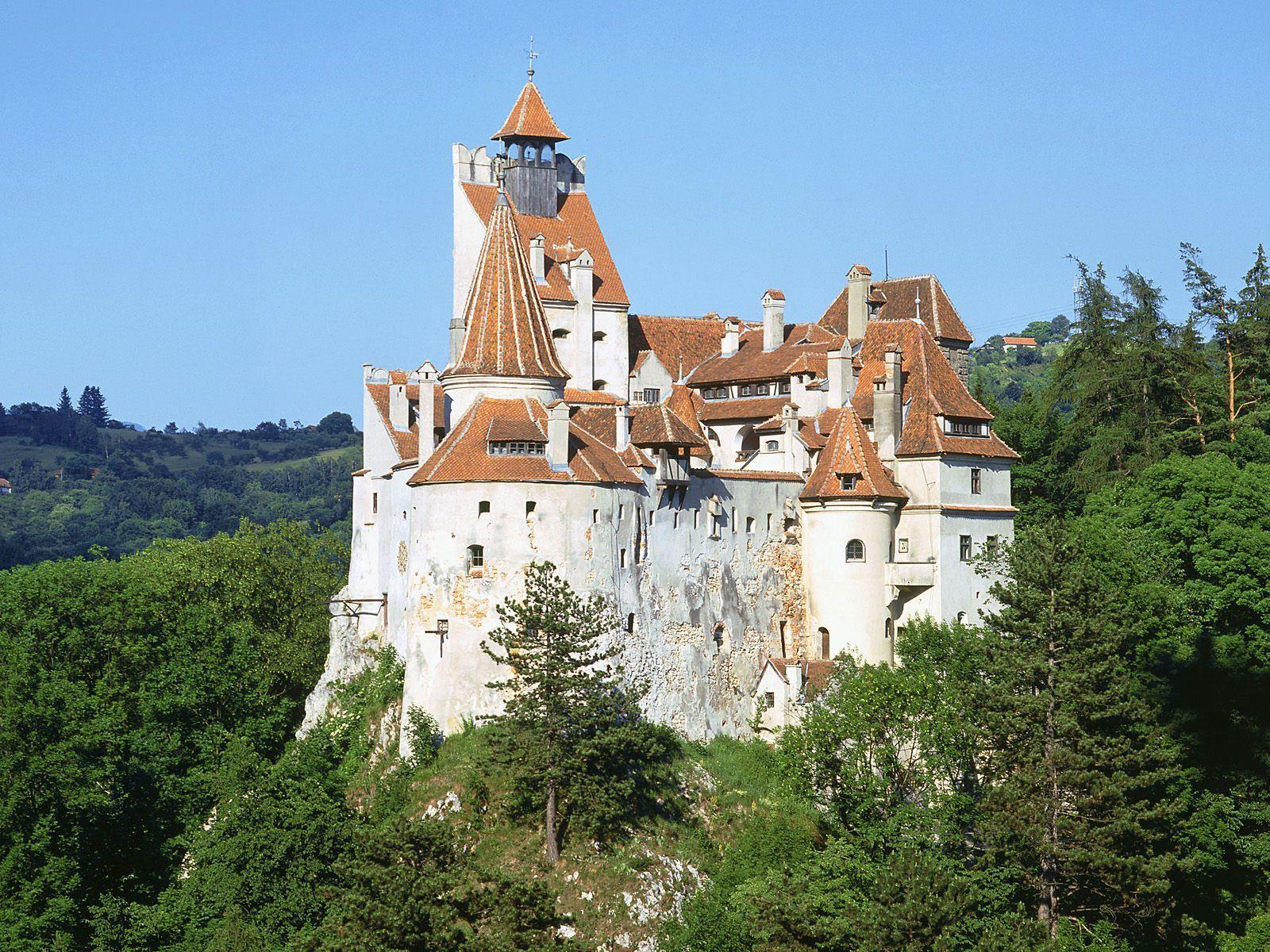 4. Bran Castle: where the legend of Count Dracula began
Bran Castle is undeniably the most popular attraction in the list because of its similarity to that described in Stoker's novel. The castle is more famous thanks to its second name, Dracula Castle, and is Romania's #1 - overcrowded - tourist attraction.
As noted previously, although there is no evidence connecting Vlad the Impaler to Bran Castle, many people still associate this Transylvanian castle with the legend of Dracula. There's only a brief mention (contested by historians) that Vlad was held prisoner in Bran Castle for 2 months sometime in the 1460s. Call bullsh*t on anyone who says otherwise :)
Nevertheless, Bran Castle is perhaps the most striking medieval landmark in Romania. This 13th-century castle was built by Teutonic Knights to protect the crossing from Wallachia into Transylvania against the Ottoman (Turkish) expansion. The castle had an important defensive role and there are many real and fascinating stories from its 600+ years of history. In the early 20th century, Bran Castle became the property of the Romanian Royal family and served as residence for King Ferdinand and his wife Queen Maria. So a tour of this Transylvanian castle is a must not just because of fictional vampire stories!
Bran Castle is open to the public as a museum with several rooms filled with original furniture, objects and exhibits representative of Romania's medieval history and, later on, royal owners. It even has a room dedicated to Romanian vampire folklore and legends, known locally as strigoi. Visiting tickets cost 8.5 Euro but there are so consider hiring a guide. Getting to Bran Castle from Brasov is possible by bus and there is plenty of accommodation in Bran.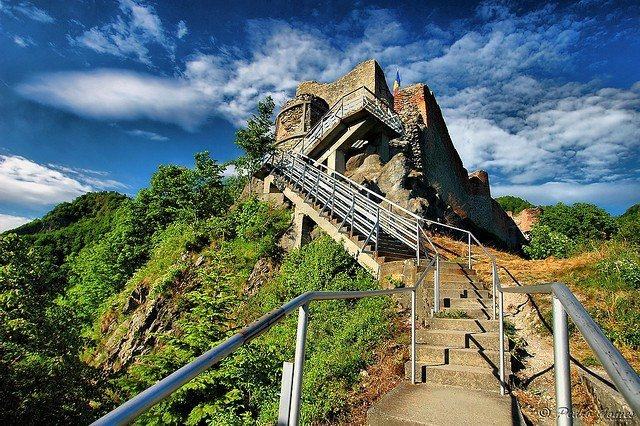 5. Poenari Castle, known as the real Dracula Castle
Vlad Dracula had a stronger connection to Poenari Castle, which came to be known as the 'real' Dracula Castle. This fortress also served as a fortification against invading forces, sitting atop a cliff overlooking the Arges River and a crossing of the Carpathian Mountains.
Poenari Castle was built sometime in the 13th century. According to historians, the castle had been abandoned when Vlad discovered it while out hunting in 1456. He saw its potential of a highly defensible citadel and decided to repair and improve the structure, turning it into his fortress-residence. In 1462 the Ottomans captured the citadel but Vlad escaped through a secret passageway leading into the mountains!
In the following centuries the castle was abandoned as it was too difficult to maintain due to its position. In 1888 an earthquake and landslide caused significant damage to its structure, collapsing towers and one of its walls. Poenari Castle can be visited only after climbing 1.462 stairs but in Summer 2019 the castle was closed to visitors to undergo an extensive restoration process estimated to last 2 years. Nevertheless, the castle can be seen from the valley below while driving towards Transfagarasan Road from Bucharest (only during July-October).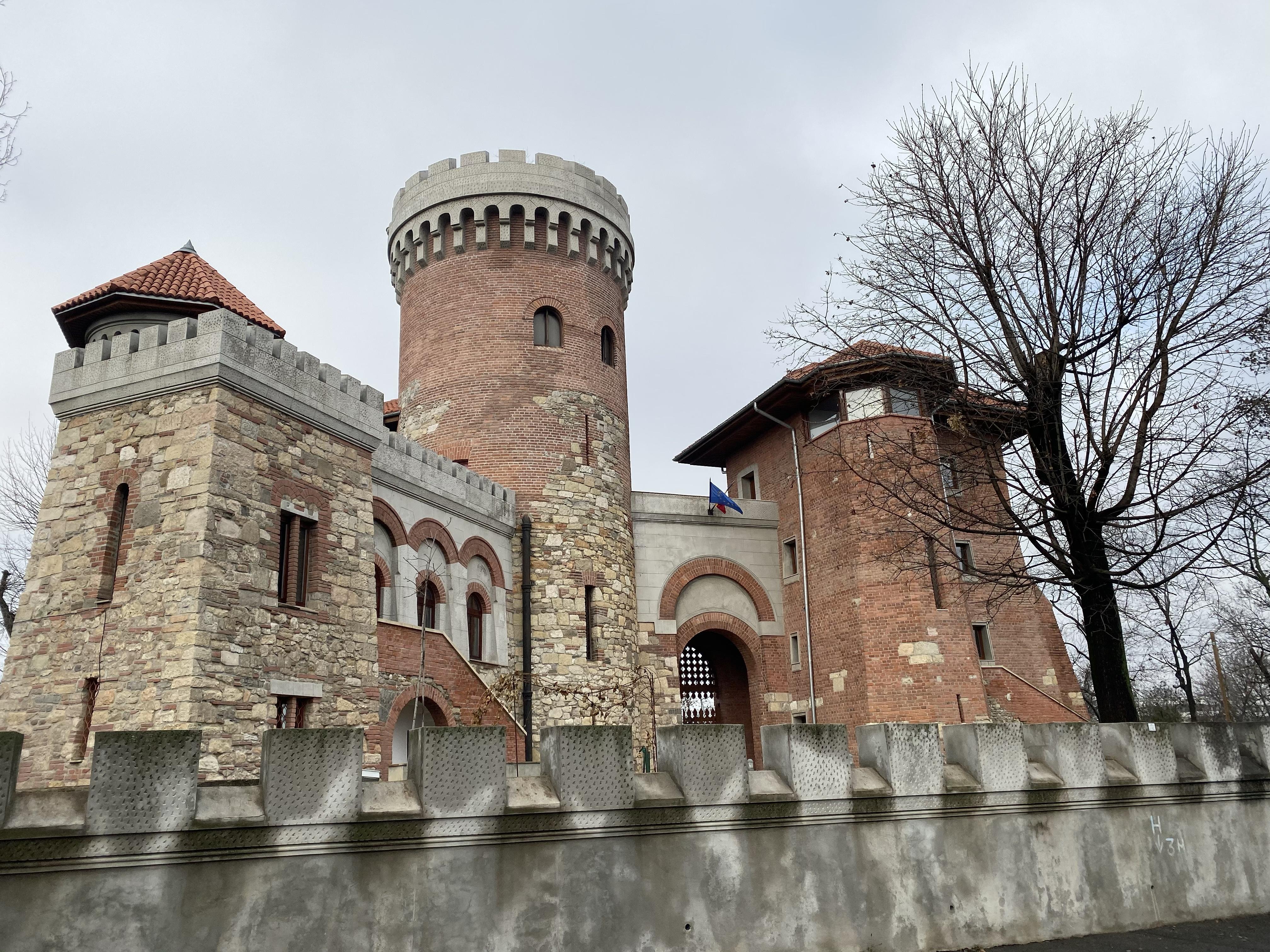 Romanian Friend tip: in Bucharest's Carol Park there's a building said to be an exact replica of Poenari Castle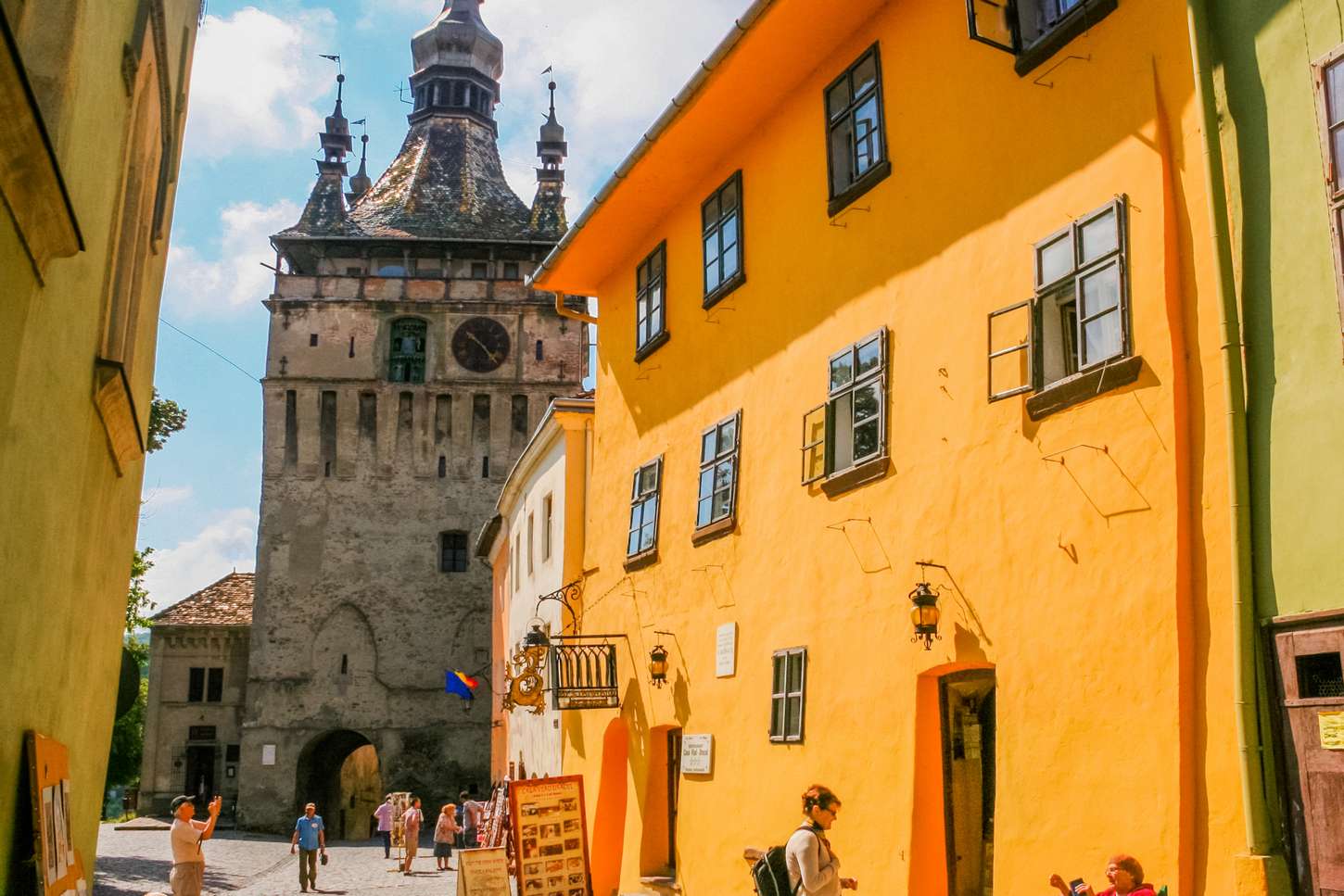 6. Vlad Dracula's birth house in Sighisoara Citadel
This ochre-colored house in the famous Sighisoara Citadel is another important attraction for those interested in Vlad Dracula's life. Historians believe that the mayor of Sighisoara offered Vlad's father and his pregnant wife shelter in 1431 when they fled Wallachia as it was invaded by the Turks.
Vlad Tepes lived here several years before being sent to Istanbul as a hostage to secure his father's allegiance to the Ottoman Empire. Today, this medieval-style house has been turned into a restaurant.
*Romanian Friend tip: in the Vlad Dracula house you can visit Vlad's old room and enjoy a traditional Romanian meal.
The town where Vlad Dracula grew up is noteworthy on its own to visit. Sighisoara was set up as a stop along major trading routes in Transylvania back in the 12th century. It grew in importance until the Hungarian king ordered Saxons (pre-Germans) to resettle there in the 15th century and fortify the town's defences, thus creating Sighisoara Citadel.
Declared a UNESCO heritage site for its well-preserved and authentic medieval atmosphere, visitors of Sighisoara Citadel will discover colourful houses, cobbled streets, defense towers and imposing townhouses. There's also a variety of gift and artisan shops selling authentic Romanian souvenirs and produce, besides the usual Dracula-themed stuff. For many, the medieval Sighisoara Citadel is more spectacular as a tourist attraction than Bran Castle in Transylvania.
7. Princely Court in Bucharest and Targoviste
Located in the heart of the Old Town area, the Old Princely Court of Bucharest stands as the silent witness of days gone by. The court's building complex was originally started in the 14th century by Mircea the Old. Since then, this was the seat of power for Wallachian⁠ rulers, including Vlad Dracula. A second seat of power was in the city of Târgoviște, 100km North-West of Bucharest, known as Princely Court of Targoviste which can also be visited.
Today, all that's left of the Bucharest Princely Court is the Sunset Tower, a 27-meter high structure and St. Anton's Church, the oldest in Bucharest. Near the tower is a park where all the Wallachian princes have statues, with the most prominent one being that of Vlad Tepes. As of December 2019 the ruins of this historic attraction are still undergoing restoration works and can't be visited.
Nevertheless, a guided tour of Bucharest will give you insights into what Vlad Dracula's rule as a Wallachian Prince was like - that's where all the juicy stuff about his life is!
Romanian Friend tip: After you tour of Princely Court head over to Manuc's Inn, a very popular stop for travelers and locals alike. It is the oldest Inn in Europe and an excellent restaurant, a worthy title after so many years of history!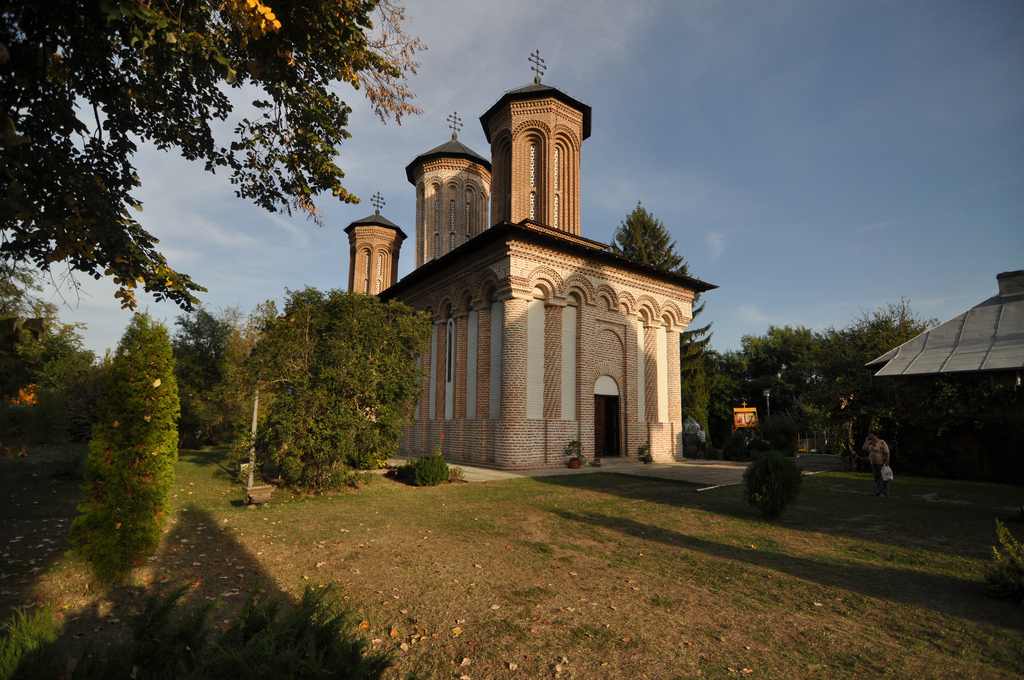 8. Snagov Monastery - Vlad Dracula's burial place
Snagov Monastery is rumored to be the final resting place of Vlad the Impaler. He was captured and killed by the Ottomans during a battle in 1477, so it's not like anyone gave him a proper burial service! But Snagov Monastery had a particular significance for the Walachian prince.
The first church on this tiny island off Snagov lake, North of Bucharest, was built in the 11th century. The way the church looks now has been the same as recorded in the 15th century right after Vlad Dracula fortified and expanded the church's grounds. He had a special attachment to the place, with stories mentioning that he wanted to be buried on Snagov Monastery's grounds.
Inside the monastery there's an unnamed coffin said to belong to him, so if you're looking for Dracula's coffin this is the closest you will get! Alternate stories place Dracula's burial place at Comana Monastery, South of Bucharest, which was closer to where the battle took place.
Snagov is the posh village of Bucharest with many high class restaurants and venues that you can enjoy on a sunny day. Snagov Monastery can be visited by boat or by foot, but you'll need a car. The church is freely open to the public and you'll easily find the commemorative plaque on Vlad Dracula's supposed final resting place.