Medieval UNESCO Transylvania: Sighisoara Citadel & Fortified Villages
With: Adela

36
Several settlements in South-East Transylvania are known as 'Pearls of Transylvania' due to their Saxon (Germanic) heritage. Built in the 12-13th century, these settlements are now part of UNESCO heritage because of their importance and very well preserved architectural beauty. Among them, Sighisoara Citadel is a 'must see' sight, along with the fortified villages!
---
What you need to know about the Sighisoara day trip from Sibiu:

This is a day trip from Sibiu to Sighisoara and the fortified Saxon villages of Transylvania with a customisable itinerary. Duration: around 8 hrs.
Included: transport, guidance and entrance fees. Not included: lunch, drinks
We will visit many UNESCO sights: Sighisoara Citadel, the UNESCO fortified church of Biertan and other Transylvania Highlands villages.
This will be a road trip in the beautiful countryside of Transylvania - you will see local life and pass through many traditional villages!
The exact route and time spent in each location depends on your preference, weather and traffic conditions.
We can also go on a short hike around the village of Biertan to get beautiful views of Transylvania countryside
If you want to visit the famous village of Viscri instead of Mosna there will be an extra cost of 25 Euro/person. We can include other villages too if you're interested.
I can organise a traditional Transylvanian 3-course home-cooked lunch in one of the villages at a local family! [extra 22 Euro/person]

Additional information

Comfortable clothing and shoes are recommended. We will be walking mostly on cobble stoned streets.
---
Moments to expect during the Transylvania day trip from Sibiu:
Sighisoara Citadel

The UNESCO Sighisoara Citadel is Europe's best preserved and still inhabited medieval fortress. Built on top of a hill overlooking Transylvania's hills, German influences are heavy in these parts. I will show you colourful houses, details and stories so you can see the charm of Sighisoara!

Mosna Fortified Church

Recently restored, the fortified church in Mosna is one of the most beautiful in Transylvania. We have added it in our itinerary to support restoration works and to learn how these abandoned communities are trying to come back to life!

Biertan UNESCO Fortified Church

The village of Biertan is well known for its towering church that can be seen in the distance. It's a real fortress with lots of interesting stories: the Bacon Tower, the Marriage Prison, the Catholic tower, the best fortified door in Transylvania - curious to hear them? We can also go for a short hike around the village to get beautiful views of the area.

[Optional] The famous village of Viscri

Further away from Sighisoara is the famous village of Viscri, the most beautiful and authentic in the region. That's why the UK'S King Charles owns a traditional house here to spend his Summer holidays. We'll go for a walk and then visit the impressive Viscri fortified church part of UNESCO heritage.
[extra 25 Euro/person]

[Optional] Do you want a typical Transylvanian lunch?

I know in one of the villages a friendly family that loves cooking for tourists! Using homegrown and locally sourced ingredients, a delicious 3-course typical lunch will be waiting for you. You'll meet the family too and learn about what their life in the countryside is.
[extra 22 Euro/person]
Cancelation & refund policy
Easy
Sends us or the guide an email 24h before the tour informing us you can't make it and you'll get a full refund of your payment, no questions asked.
Location details
Starting point:

Sibiu

Nearest airport:

Sibiu or Cluj International

Nearest train station:

Sibiu Train Station

Landscape:

Countryside and hills
Reviews from travellers Adam H. on 18.06.2022
Booking this tour was an excellent option and exactly what I was looking for. Adela was accommodating and flexible and helped me see other interesting churches since I had previously been to Sighisoara. I definitely would recommend. Hsiao-fang C. on 03.07.2019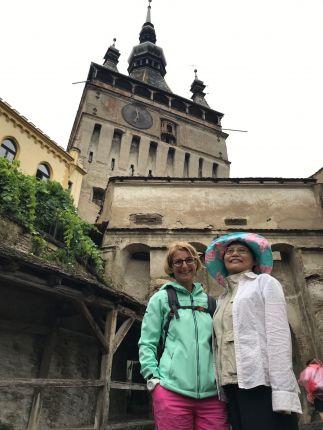 It's an informative and rewarding trip with a helpful and friendly guide, thank you!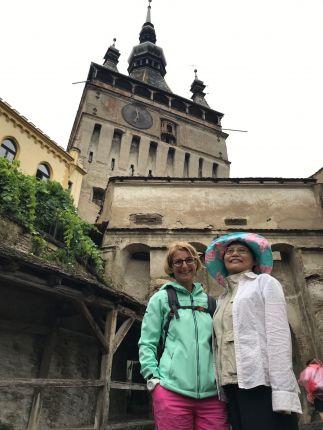 Tara R. on 07.07.2019
Adela was a great guide, informative and pleasant , someone who makes your trip very enjoyable and knowledgeable. Matthew S. on 09.03.2019
Adela is a wonderful guide and the tour was a great day around old Saxon towns and villages. I would highly recommend this tour as a great introduction to the area with a guide who really cares about the history of Transylvania and Romania! Ma C. on 25.09.2018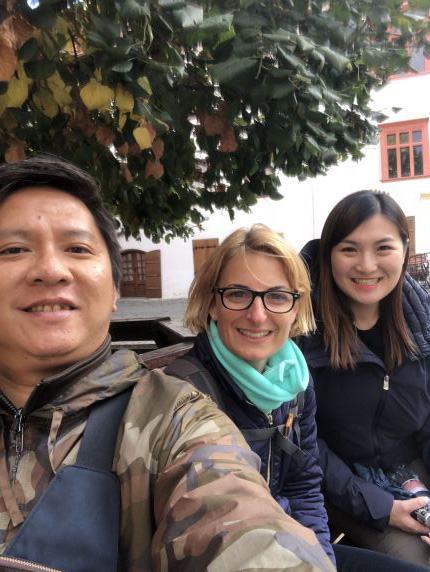 Professional, funny and timely services!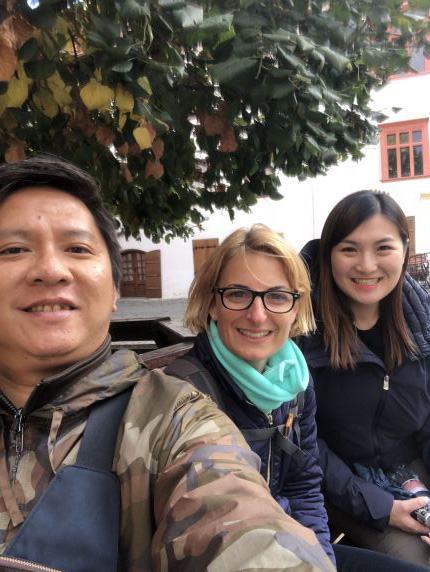 David S. on 18.06.2018
A very enjoyable tour, taking in the UNESCO sights, and the lovely landscapes of rural Transylvania. Our guide, Adela, was very informative, well organised, and most fluent in English. Thank you! Claudia G. on 18.04.2018
Adela was great and very knowledgeable! We learned so much and had a great day! With help from Romanian Friend we were able to do this tour through a last minute booking. We definitely recommend Adela and Romanian Friend when visiting Romania! James F. on 21.03.2018
Adela was a super guide with tremendous knowledge of Sibiu area and ability to help us understand the history of Transylvania, its architecture and the current economic conditions in Romania. Thank you!
Other tours nearby

Subscribe to our Romanian quarterly magazine
4 times a year we prepare a newsletter with local stories, places and our special insights about Romanian culture and local life that will inspire you to visit our country and have an authentic local experience. Would you like to get it?