Tour of Transylvania's Countryside: Sighisoara Citadel & Fortified Villages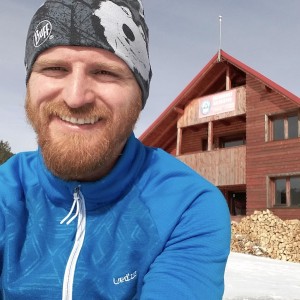 With: Florin

30
Join me on this day trip to discover Transylvania's medieval heritage! We drive from Cluj-Napoca through the beautiful countryside and go visit 500-year-old Saxon (German) settlements to admire how beautifully preserved they are: the fortified city of Medias and the UNESCO settlements of Biertan and Sighisoara Citadel! A fascinating history and cultural trip with scenic landscapes!
---
What you need to know about this tour in Transylvania from Cluj-Napoca:

A private day trip from Cluj-Napoca. Duration 10-12 hours
Included: transport (around 350km), English-speaking guide with a background in history and small snack
Our first stop is in the fortified city of Medias for a coffee break, stories and legends
Then we head towards the village of Biertan and Sighisoara Citadel, both part of UNESCO heritage, to learn about medieval times, Saxon traditions and architecture
You will see the beautiful famous landscapes of Transylvania's countryside and how local life looks like
There are other villages in the area we can explore. We can also replace Medias with a visit to Turda Salt Mine (please specify this in the booking request)
Unless you specifically mention that you want a private tour, there might be other travelers joining you on this trip (max group size of 6)

Additional information

No meal is included but depending on your preference we can stop for lunch or sandwich - I know some very good places on our route!

You can read more about the sights on this trip in the 'Main Attractions' section About Romania
---
Moments to expect during the tour to Sighsoara Citadel and Transylvania:
City of Medias - part of Siebenburgen

Our first stop will be in the Saxon town of Medias which has a tower 69 m tall but is tilted over 2 meters! We'll spend 1 hour here to go for a walk and coffee while learning some fun stories and legends about the history of this settlement.

The 500-year-old church in Biertan

The Saxons settled in South Transylvania 7-8 centuries ago and their heritage is still with us. Their influence on Romanian culture is extensive - 400 hundred years ago they invented couples' therapy (maybe you want to try it?). But all things aside, the fortified church in the village of Biertan is massive, impressive and jaw-dropping!

Sighisoara Citadel

Finally, we go visit Sighisoara Citadel, the best preserved and few remaining inhabited medieval citadels in Europe, part of UNESCO heritage. We go on a tour of old, narrow and cobbled streets, admire the famous colorful houses with small details and learn about its impressive history and cultural importance. We can stop for lunch in traditional Saxon houses if you like.
Location details
Starting point:

Cluj-Napoca

Nearest airport:

Cluj Napoca International

Nearest train station:

Cluj-Napoca Train Station

Landscape:

Landscapes, Countryside, Urban
Reviews from travellers Anna S. on 18.10.2018

Wonderful tour, not to be missed! I am an avid trip-preparer, buying guidebooks, doing research, Googling driving distances, etc., but honestly the best thing I did for this trip was to find Romanian Friend and put ourselves into the able hands of Marius and his guides (in all, we spent four days with guides). You visit some main attractions of Transylvania on this day trip, and it's great to have a friendly and knowledgable guide along. Aside from the fascinating information we got from him, it was a pleasure not having to navigate the logistics ourselves (like figuring out where to park to visit a historical citadel). Our favorite parts were seeing the beautiful cemetery-in-a-forest atop Sighisoara and walking inside the clock tower. We traveled in autumn, beautiful foliage too. Alex, who filled in for Florin, was really knowledgeable and competent, but his style is informal. We enjoyed that. Alex had the special touch of a great tour guide -- providing us with background info, answering the hundreds of questions we threw at him, but also knowing when to take a back seat and let the sites speak for themselves. I was traveling with my mother and we loved hanging out with Alex but also felt that we had quality time with each other! Jasmin O. on 02.11.2018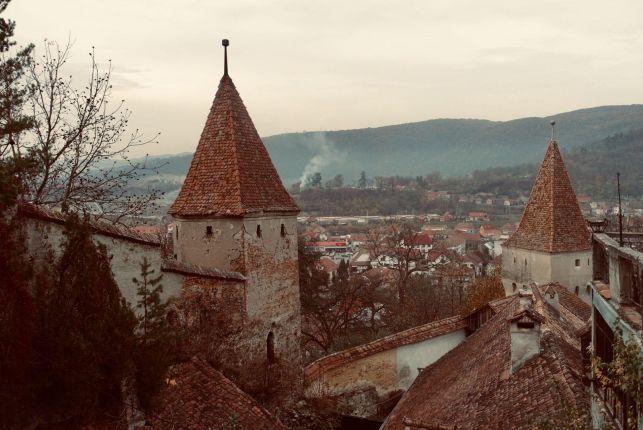 I did the "Tour of Transylvania's Countryside" with Florin in the beginning of November. We visited the salt mine in Turda, the fortified church of Biertan and Sighisoara Citadel. Florin picked me up at my accommodation in Cluj in the morning and dropped me off there in the evening. It was a wonderful, informative day, and thanks to Florin's broad historical knowledge, I learned a lot and saw many beautiful buildings and sights. Florin also gave me many interesting anecdotes about the country and the people of Romania and had an answer to all of my questions. Of course, you can visit all those places on your own, but the background information, which I received on the tour with Florin, are invaluable and probably not retrievable in a travel book. Since I was travelling alone, I was a bit worried before the ride – will we have something to talk about in these 10 hours? Will it be awkward to sit in a car with a complete stranger? But these concerns were totally unfounded! I recommend the tour without restrictions; it was definitively the highlight of my whole trip!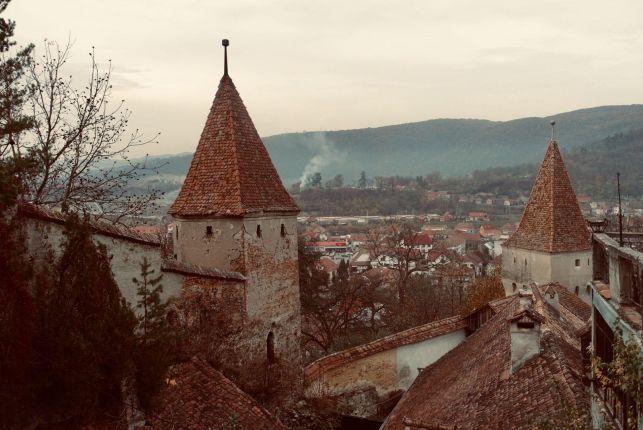 Joana S. on 26.08.2018
We had an amazing tour with Florin! He showed us around and had so much interesting information to share and soon he felt more like a Romanian friend than a tourguide! He was very thoughtful, friendly and open. We just had an amazing tour with him! Andrea D. on 01.08.2018

Tour was great. Relaxing. Easy enough and informative. Florin was amazingly helpful with whatever we needed. Even pointing out to us some amazing swimming zones and lakes. Romanian Friend helped us plan the trip for our group even with short notice., thanks! Will be back to Romania ;) Sandy David S. on 28.06.2018
Excellent Tour Guide, Excellent Tour. Florin is a very competent, enthusiastic guide who obviously loves his work and he's a really nice, personable guy. It was my pleasure spending the day with him visiting, Mediaş, Biertan and Sighişoara and I appreciate that he talked me into visiting the Turda Salt Mine because it was spectacular! You really couldn't ask for a better guide. Thanks Florin and Romanian Friend! martin w. on 14.06.2018
I spent a very enjoyable day with Florin seeing an interesting selection of places in Transylvania. The guide was on time, spoke excellent English and was knowledgeable about all things Romanian, particularly the history and politics of the country. He was a careful driver who made sure the trip took in any particular needs and requests. Five stars out of five - grateful I chose to book through Romanian Friend! MICHAEL L. on 23.04.2018
My tour with Florin was brilliant and I was the only passenger. Florin has a history degree from Cluj University. He is very knowledgeable about Romania and its history and speaks excellent English. Our drive from Cluj to lovely Sighisoara took 2 hours 30. We stopped to see the fortified Saxon church at Biertan, where we also had a coffee. Lunch in the open air in Sighisoara. I found Florin really good company and he is also the safest of drivers. I would unconditionally recommend him to anyone who wants to book a tour from Cluj - thank you Romanian Friend for making my trip so easy to plan! David P. on 21.04.2018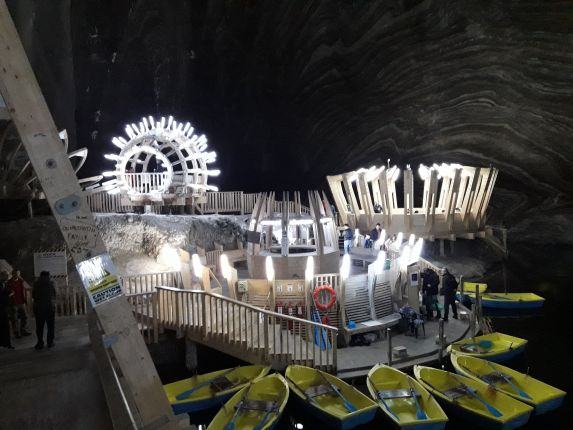 The whole experience from booking stage to the tour itself was immensely satisfying. Marius at Romanian Friend immediately replied to all questions and concerns and the tour options he recommended were amazing. Out tour guide, Florin, is described on the RF website as "passionate, optimistic, dedicated and passionate about Romanian culture". This is absolutely true. He was punctual, very fluent in English and very polite. At all times during the day he stayed aware of our needs and wishes and was very flexible to accommodate us. We felt very comfortable, safe and well-cared for at all times of the day. It was evident that he had planned all the small details and despite the hours of driving, he never looked tired. It was impressive that he never even used his mobile. Very difficult to find a better and more professional tour guide! I highly recommend Romanian Fried for all types of tourists of all ages, and look forward to other tours with them in the future! And all of this in addition to the beauty of the places visited in Romania!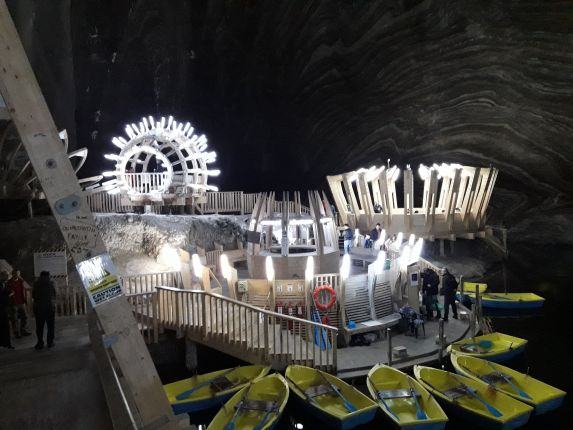 Rob M. on 03.02.2018
We went on the Turda Salt mine, Biertan Fortified Church and Sighisoara tour with our guide Florin. Florin is a passionate historian with a background in mountain rescue. You can tell he truly loves what he does and this shows through in his work. We had a great time and would highly recommend. Romania is a beautiful country with friendly people and I'm very glad we discovered Romanian Friend! Mo G. on 27.12.2017
Our trip to Sighisoara citadel and Turda Salt mine was a great adventure. Florin's knowledge of history was the highlight of this tour. For a couple of gals from London who love history and facts, he kept us truly entertained. None of this is in the guidebooks. We really did feel we got a true local experience and we are very happy to recommend Romanian Friend tours to anyone wanting a local experience in Romania. And thank you Marius for all the help and suggestions!
Other tours nearby

Subscribe to our Romanian quarterly magazine
4 times a year we prepare a newsletter with local stories, places and our special insights about Romanian culture and local life that will inspire you to visit our country and have an authentic local experience. Would you like to get it?