8-Day Complete Tour of Traditional Maramures & Bucovina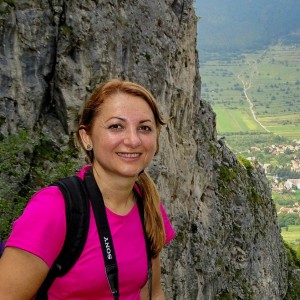 With: Flavia

5
Maramures and Bukovina are two famous regions in Romania living in a time bubble: here you can see an old way of life, with customs, values and people living as their ancestors did decades ago. Plenty of local crafts, celebrations, homegrown food and a peaceful life. It is like a living open-space museum on charming rolling hills, a journey back in time.
---
What you need to know about this complete tour of Maramures & Bucovina

This is a private 8 days trip offering a complete discovery tour of Maramures and Bukovina regions. Minimum required booking for 2 people
Included: 7 nights accommodation at traditional guesthouses, half board, traditional countryside activities, visits, guidance and transport
We will visit 2 UNESCO sights (Wooden Churches & Painted Monasteries), the Merry Cemetery of Sapanta and other nearby sights (read more in the 'main attractions' section of the website)
You will visit local craftsmen, producers and artisans to see Romanian village life and learn about our culture and traditions
A relaxing trip in the most beautiful parts of Romania, full of landscapes, fresh air and peaceful life. Don't forget your camera!
We will attend special evenings organised by locals and seasonal events, with traditional folk singers and costumes

Additional information

Not included: entry fees, lunch, personal expenses.

The program can be altered on the spot, depending on weather conditions and other relevant aspects such as the physical condition of the participants.

Itinerary can be changed according to your preference after booking is confirmed.

You will pay online 100% of the tour price. To get a full refund you need to cancel with 14 days before the tour starts. If canceled later than this, 30-50% of the amount will be withheld to cover costs incurred.
---
Moments to expect in the complete tour of Maramures & Bucovina
The most important landmarks of Maramures and Bukovina region

On this trip we will visit: the UNESCO wooden churches of Maramures unique in the world for their setting and history; the UNESCO painted monasteries of Bukovina with colours that have not changed over 400 years; the Merry Cemetery of Sapanta - a unique and merry sight you would not believe and also the workshop where the merry crosses are made. There are other sights in the area we can include in the itinerary after you make a booking.

Roaming in the beautiful countryside

While we explore these 2 regions we will see many activities and workshops: women knitting, weaving traditional Romanian costumes or washing carpets in an old machine called ,,valtoare'' (natural whirlpool).
Men making the strongest Romanian spirit called horinca (60% alcohol) in their own distilleries and offering us a tasting session! Wooden craftsmen making all types of things, big and small, including huge wooden gates! Finally, we won't miss the traditional Maramures hats and many other things which you can take home as an original souvenir.

Special regional celebrations

In Maramures or Bukovina, there is always some sort of celebration going on. If we are lucky to catch one, a festival or a Sunday event or mass at the church, we will take part. This is a unique occasion to see local life, traditional costumes and to share the joy and admire the beautiful happy people!

A ride with Mocanita - the steam train

Today we will do things very…very…slow! Yes, you are in for a great experience: a ride with the narrow and slow gauge steam train (Mocanita) on Vaser Valley, a narrow mountain passage. We will enjoy the beautiful forests and landscapes of Maramures Natural Park, take unique photos of the steam train, and wave to the happy locals!

Delicious, traditional food!

Both regions are famous for their delicious food made with homegrown vegetables and products. Hearty dishes and locals' hospitality will make sure you will never feel hungry but know the real and natural taste of vegetables and fruits!

Folk culture & traditional crafts

Maramures is also known as land of wood while Bukovina is famous for its egg-painting craft. Locals have preserved many of their ancestors' handcrafts and traditional forms of art and take great pride in showing them to visitors - so we will see some examples in both regions!
Location details
Starting point:

Cluj-Napoca, Timisoara or Bucharest

Nearest airport:

Cluj-Napoca

Nearest train station:

Cluj-Napoca

Landscape:

Hills, countryside
Reviews from travellers Kerry M. on 26.06.2018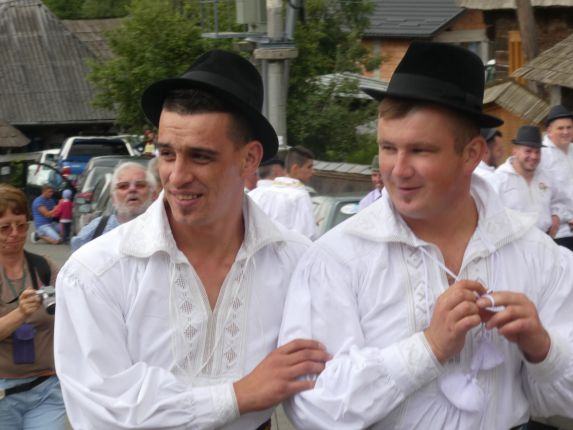 We had a fantastic trip with Iulian, Flavia's colleague, as he was a great guide. He put a lot of effort into tailoring the itinerary to suit our interests. Importantly, he is a very good driver and we never felt unsafe in the crazy Romanian traffic with him, unlike with several other drivers. We met some fascinating people, had some wonderful experiences and learnt heaps about the Romanian people, history and culture. All this in the picture perfect Romanian countryside! Also many thanks to Romanian Friend for helping us decide to book this trip on short notice, answering all our questions in a timely manner and making sure our experience will be tailored to our needs!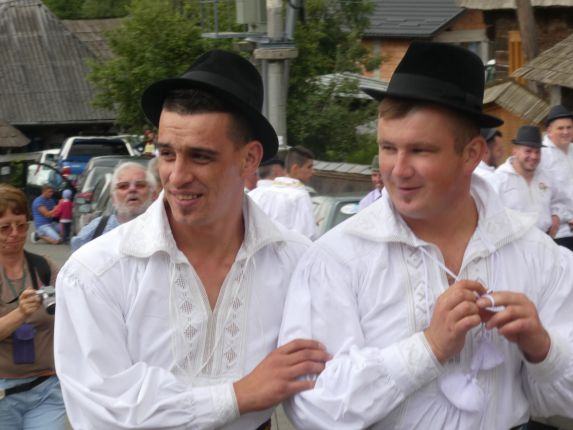 Other tours nearby

Subscribe to our Romanian quarterly magazine
4 times a year we prepare a newsletter with local stories, places and our special insights about Romanian culture and local life that will inspire you to visit our country and have an authentic local experience. Would you like to get it?