5-Day Complete Tour of Traditional Maramures & Bucovina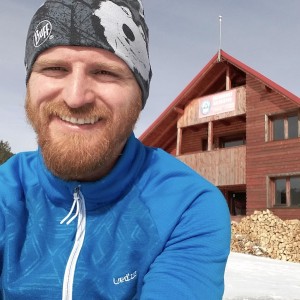 With: Florin

48
The Northern regions of Maramures and Bukovina are the most representative for Romanian culture. People here live in a time bubble just like their ancestors did decades ago. If you want to experience - not just learn - the traditional values, customs and simple life the Romanian village is famous for - this trip is for you. Come with me on a magical journey back in time!
---
What you need to know about this Maramures and Bucovina tour:

This is a private 5 day trip from Cluj-Napoca into the regions of Maramures and Bukovina. Can be extended with 1 day
Included: guidance from a native of Maramures, 4 nights at family-owned traditional guesthouses [en-suite], half board with organic locally sourced food, all entrance fees and transport costs
Attractions included: the UNESCO Wooden & Painted Churches (incl. Barsana and Voronet), the Sapanta Merry Cemetery, the Communist Memorial in Sighet, Breb village and Vama Egg Museum
Besides cultural visits, you will also meet famous craftsmen and artisans for both regions (wood carvers, folk costumes, black ceramics and 'happy' crosses), spend time with locals, go for village walks, hike to a spectacular viewpoint or go on the Mocanita steam train ride
You'll experience Romanian culture through slow travel by living in the countryside. Besides beautiful landscapes, fresh air and heart-warming locals, you'll feast with home-grown products and the best dishes Romanian cuisine is known for
On Sundays people dress up in their best folk costumes and go to church. Depending on period, special celebrations may take place in the village, with traditional folk singers, dances (hora!) and food. So plan your trip to also include a Sunday if you can!
Tour itinerary is flexible and can be adjusted to your preferences, weather and local events. You can also extend the trip with 1 day & night [extra 150 Euro/person] for more time in 'slow travel' mode - very rare in our fast, busy world!

Additional information

Not included: entry fees, lunch, personal expenses and tips.

If you want to go on the Mocanita steam train ride, ticket is not included - 17 Euro / person

The program can be changed on the spot, depending on weather conditions and events in the area.

We can also start the tour from Sighisoara (easy accessible by train) but better if we do it from Cluj-Napoca.

30% deposit needed when booking to secure guide + accommodation.
Balance to be paid within no later than 15 days before the tour directly to our guide.

Cancelation & refunds:
- 30 days before the tour: full refund
- 30-15 days before the tour: deposit not refundable
- 15-5 days before the tour: 50% penalty of the total tour price
- less than 5 days before the tour: 100% penalty
---
Moments to expect in the traditional Maramures & Bucovina trip
Day 1: Enter Maramures region

We leave Cluj in the morning and drive to Baia-Mare (2,5h), our gateway into Maramures. After a quick stop for snacks and drinks, we continue to Surdesti village to visit our first UNESCO Wooden Church. Built in 1721 with Byzantine and Gothic elements adapted to rural Romania, it's also the tallest wooden church in the world! Then we continue to the village of Breb, considered the most authentic and best preserved in the region. We settle in our guesthouse and go for a walk in the village to say 'hello' to locals I personally know. In the evening, you'll enjoy a typical Maramures welcome dinner with 3 courses.

Day 2: Famous sights of Maramures: Sapanta, Communist Memorial, Barsana and Budesti

Today you take a 'deep dive' into Romanian culture! We start by visiting Sapanta Merry Cemetery and find out why people preferred to leave a happy, colourful memory of their life - as opposed to the typical sombre grey cemeteries! We may also see the local craftsmen who makes the crosses in action. Then we visit the Communist Memorial in Sighetu Marmatiei, a brutal prison turned museum to see how people honourably sacrificed their lives for their values. Next, we visit Barsana Monastery, an important national religious site with many wooden structures typical for the region. Finally, on our way back to Breb we stop in Budesti to visit the UNESCO wooden church built in 1643 and considered a miracle for its time! Our hosts will be waiting for us with another delicious, well-deserved dinner!

Day 3: Hiking or Mocanita steam train? Tough choice...

This is the "slow travel" day. You can choose between a hike to Rooster Crest, a rock formation that looks like its name says reaching 1,200m and offering picturesque 360 views of the entire region. Or we can ride the Mocanita Steam Train [ticket not included] through picturesque valleys and enjoy nature at its finest. In the afternoon we travel through beautiful sceneries to enter Bucovina region and settle at our accommodation in Gura Humorului. Dinner at a family-owned restaurant nearby.

Day 4: Main sights of Bucovina

The first UNESCO Painted Church we'll visit is Humor, built in 1530. Then we head to Marginea, a small village famous for its black, beautifully decorated pottery. We'll see artisans in action and if you want an authentic Romanian souvenir - you'll find it here! Then we travel to the small town of Radauti for lunch. In the afternoon we'll visit Sucevita and Moldovita Monasteries, each beautiful and unique in its own way. We return in the late afternoon at our guesthouse in Gura Humorului and then go for dinner.

Day 5: Voronet Church, painted eggs and incredible sceneries!

On our last day we visit Voronet Monastery, the most famous of the Painted Churches for its 500-year old untouched blue nuance used to depict Judgement Day in an impressive frescoe. Then we visit Vama Egg Museum to see a superb collection of painted eggs, which is the region's local craft - like woodcarving is for Maramures. Next, a beautiful trout farm for a traditional lunch before driving back to Cluj on Transrarau pas - a scenic route that will mesmerize you!

The best food you'll find in Romania

Both regions are famous for their delicious dishes made with homegrown vegetables and animal products. Locals are very proud of their garden, farming techniques, recipes and drinks. And their hospitality is famous all over Romania! So I picked guesthouses that will make you feel like home while rediscovering the natural taste of vegetables and fruits from the garden.

Folk costumes, local customs and village life

On most Sundays there's some sort of celebration going on. Locals dress up in their best folk costumes and go to church. Then there's usually a community gathering with traditional food, folk singers and dancing (hora). So if you can, book your tour in such a way so we catch a Sunday in the regions, so we can take part in this "living museum". It will be a unique occasion for you to see Romanian culture, traditional costumes and share the joy of locals!

Extend your trip with 1 day for slow travel

For an extra 150 Euro/person this can become a 6-day tour. This will make the itinerary more relaxed and customise it according to your interests. We have plenty of things to do and locals to meet in both regions, and I will give you lots of options after you book. The best part? You'll enjoy Maramures and Bucovina in the way they're meant to: through slow, unrushed travel. Best investment you can make in our busy world :)
Cancelation & refund policy
Hard
Sends us or the guide an email 30 days before the tour informing us you can't make it and you'll get a full refund of your payment, no questions asked.
Location details
Starting point:

Cluj-Napoca

Nearest airport:

Cluj-Napoca

Nearest train station:

Cluj-Napoca

Landscape:

Hills, countryside
---
Questions about the Maramures and Bucovina tour
We'll stay in traditional, family owned boutique guesthouses with 3/4* comfort level, en-suite WC and all the essentials provided. The hosts are friendly, the backyard beautiful and you'll get to live like locals do. Examples: Veronica Guest House in Breb and La Roata in Gura Humorului [subject to availability] or others similar.
Please mention this is your interest when booking and I will do my best to arrange some visits - but I can't guarantee this. These people work and are very busy, and usually don't take visits from tourists. But since I know several, I'll do my best to arrange something.
Reviews from travellers David G. on 20.05.2023
Unfortunately we had to cancel our tour, which was very disappointing. Our contacts with Romanian Friends and the guide Florin were very good. Florin offered to meet us at Cluj Airport and take us too our hotel, so that was very kind. We hope very much we may be able to take the trip on a later occasion. Kerry M. on 26.06.2018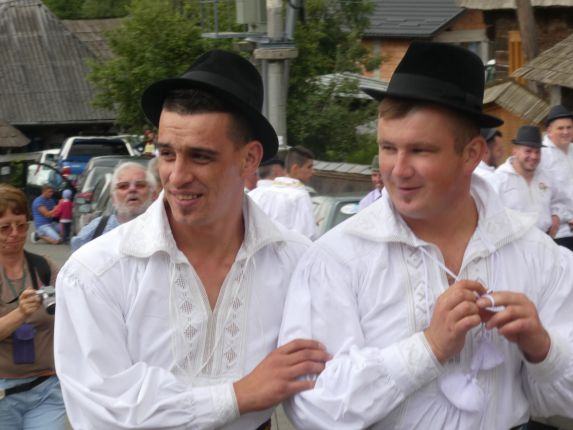 We had a fantastic trip with Iulian, Flavia's colleague, as he was a great guide. He put a lot of effort into tailoring the itinerary to suit our interests. Importantly, he is a very good driver and we never felt unsafe in the crazy Romanian traffic with him, unlike with several other drivers. We met some fascinating people, had some wonderful experiences and learnt heaps about the Romanian people, history and culture. All this in the picture perfect Romanian countryside! Also many thanks to Romanian Friend for helping us decide to book this trip on short notice, answering all our questions in a timely manner and making sure our experience will be tailored to our needs!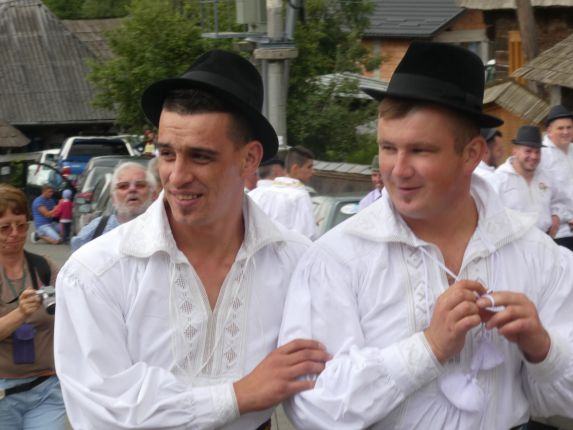 Subscribe to our Romanian quarterly magazine
4 times a year we prepare a newsletter with local stories, places and our special insights about Romanian culture and local life that will inspire you to visit our country and have an authentic local experience. Would you like to get it?