Hotspots around Timisoara: Bigar Waterfall & Oravita-Anina Steam Train
With: Mark-Alex

17
Let's go on a breathtaking train ride on the oldest rail in Romania! The steam train crosses 14 tunnels and 10 viaducts offering slow and amazing scenic views of hills, valleys and villages! Then we go in Semenic National Park to go see a natural wonder that used to be renowned for its beauty - Bigar Waterfall - which unfortunately ran into a natural disaster in 2020.
---
What you need to know about this tour to Bigar Waterfall

A private day trip for small groups starting from Timisoara. Duration: 10 hours
Included: transport by car (4-5 hours), guidance from a native of the area, tickets (train & Bigar Waterfall), small snack
The train ride lasts about 2h and travels at 20 km/h - prepare for spectacular slow scenery and bring your camera!
From Oravita we drive another hour to the entry point for Bigar Waterfall and go for a light walk in the forest
We can stop for lunch in Anina after arrival - I know a good place!
Bigar Waterfall collapsed due to natural causes in 2020. Part of it is still intact and worth seeing, and we can explore the area around it which is very beautiful!

Additional information

The train is closed but does not have heating. Please wear comfortable and appropriate clothing.
---
Moments to expect in the Bigar Waterfall tour
To Anina Railway Station

We drive 2,5 hours from Timisoara to arrive at Oravita train station. On our way, we will stop in Carasova, an old Croatian ethnic village for a short walk to see village life in Semenic National Park.

A scenic train ride

The oldest railway in Romania is not electrified - so prepare for slow scenery on a steam train ride! Known as Semeringul Banatean, the Oravita-Anina steam train goes through open plains, rolling hills, viaducts and tunnels in Semenic National Park, offering spectacular views of the wild, open area and a great way for you to relax and let your mind wander!

Bigar Waterfall

Bigar Waterfall was ranked #1 most beautiful in the world by the World Geography Atlas and has achieved international fame as one of Romania's top attractions! Small streams running on moss and soft grass that miraculously growing on rock will create a unique scene you will never forget! In 2020 water erosion caused the heavy structure made out of soft soil to collapse. The remaining part is still beautiful to see, as is the area around the waterfall!

Water Mills in Rudăria

Less than 25km away from the *Bigar Waterfall*, we will visit the reservation of the *Water Mills* in Rudăria, in the Eftimie Murgu village. The 22 mills spread on 3 km, on the bank of the river Rudăria, were built in the 18th century. The mills are owned by the locals, who use them to grind their cereals. It is a splendid place to discover the old agricultural and ethnological traditions of the region!
Cancelation & refund policy
Easy
Sends us or the guide an email 24h before the tour informing us you can't make it and you'll get a full refund of your payment, no questions asked.
Location details
Starting point:

Timisoara

Nearest airport:

Traian Vuia Airport Timisoara

Nearest train station:

Gara de Nord Timisoara

Landscape:

Hills , Countryside, Mountains
Reviews from travellers Kirstin W. on 22.03.2019

The tour was easy to book and Alex was very prompt to get in touch, answer our questions and arrange pick-up. Alex was incredibly knowledgeable and the sights from the train and especially Bigar Waterfall and surrounding areas were stunning. We really appreciated the day being catered to our needs and had a fantastic time. Highly recommended! Danny B. on 20.10.2018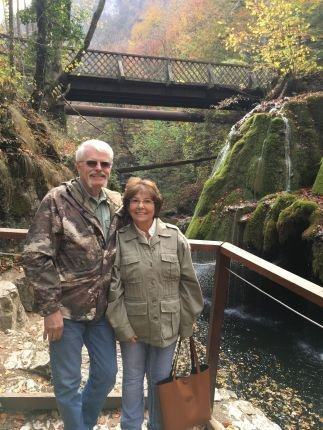 We enjoyed our tour that included Bigar Waterfall and the steam train ride. Our guide, Alex, was excellent and very attentive to our needs. We learned much about Romania and enjoyed the Romanian Countryside. Thank you!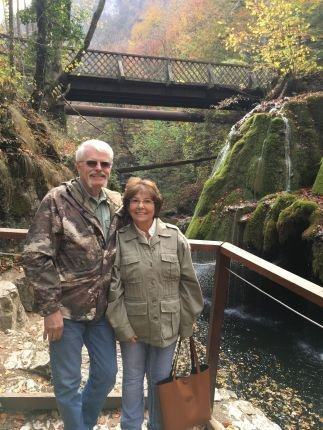 Other tours nearby

Subscribe to our Romanian quarterly magazine
4 times a year we prepare a newsletter with local stories, places and our special insights about Romanian culture and local life that will inspire you to visit our country and have an authentic local experience. Would you like to get it?