Panoramic Bike Tour of Bucharest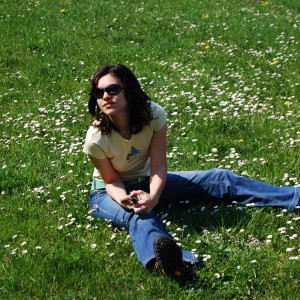 With: Oana

3
The main boulevards in Bucharest are long and have wide sidewalks or bike lanes - which makes them perfect for a bike ride with sightseeing! Traveling faster, easier and healthier you'll see more of Romania's capital than just the classic Old Town and Universitate area. Besides local life and major sights, prepare for a cultural shock and history lesson!
---
What you need to know about this Bucharest bike tour:

A private bike tour in Bucharest for small groups. Minimum booking required for 2 people. Duration 4 hours
Included: dedicated bike guide, bike rental, one drink along the way
You will bike approx. 15-20 km in the city for about 3 h with a passionate and knowledgeable local guide
We will bike on wide sidewalks, park alleys and sometimes on the road, but always in safe conditions to avoid traffic
Sights we will see: Herestrau Park, Victory Square & Avenue, Revolution Square, Romanian Atheneum, Royal Palace, University Square, Union Square, Parliament Square, Old Town & many others!

Additional information

Price does not include small tip for the guide.
---
Moments to expect in the bike tour of Bucharest:
Bucharest by Bike - healthy, friendly and easy!

For those who want see more on their sightseeing trip in Bucharest - but in less time - this tour is the perfect idea! Experience Romania's capital on 2 wheels to discover a lively city with friendly locals, interesting buildings, lots of green areas and impressive landmarks!

Major sights and landmarks

Our tour starts from the North of Bucharest in Herestrau Park and we make our way down on the main boulevards of the city, Kisselef, Victory, Magheru and Unirii. On our way you will see the most important buildings and landmarks in Bucharest and learn about their significance, whether from the 'Little Paris' royal times, communist regime or modern times!

Old Town Bucharest

We also arrive in the Old Town, a vibrant mix of old and new. Filled with bars, clubs and restaurants, the area is the city's nightlife hub. But besides that, many important historic landmarks are here such as Old Princely Court, Stavropoleus Church or Villacroise Passage.
Cancelation & refund policy
Easy
Sends us or the guide an email 24h before the tour informing us you can't make it and you'll get a full refund of your payment, no questions asked.
Location details
Starting point:

Bucharest - Hard Rock Cafe

Nearest airport:

Bucharest Henri Coanda International Airport

Nearest train station:

Bucharest North Station

Landscape:

Urban
Reviews from travellers Andries Johannes K. on 24.04.2018
Great guide and very flexible with our requests and bike pace. This is a very good tour to visit the most important sites and attractions in Bucharest in a couple of hours. Biking is easy and safe.
Other tours nearby

Subscribe to our Romanian quarterly magazine
4 times a year we prepare a newsletter with local stories, places and our special insights about Romanian culture and local life that will inspire you to visit our country and have an authentic local experience. Would you like to get it?