Electric Castle 2018 edition [update]

The 2018 edition of Electric Castle will take place on 18-22 July in the same location (Banffy Castle, Bontida, Cluj county). Early bird tickets were available for 2 days only in October (if you had a registered account with them) and the price of a general 4-day pass was 299 Lei (~66 Euro) and with camping included at 450 Lei (~100 Euro).
More tickets will be available in the following months but prices will gradually increase with every release and our advice is that you buy yours in advance and subscribe to their newsletter to find out when the next sale will be - official Electric Castle website. Organisers have hinted that the final release of general pass tickets will cost 530 Lei (~120 Euro).
It's a great festival experience and you should definitely come! Just have a look at our 2017 review below!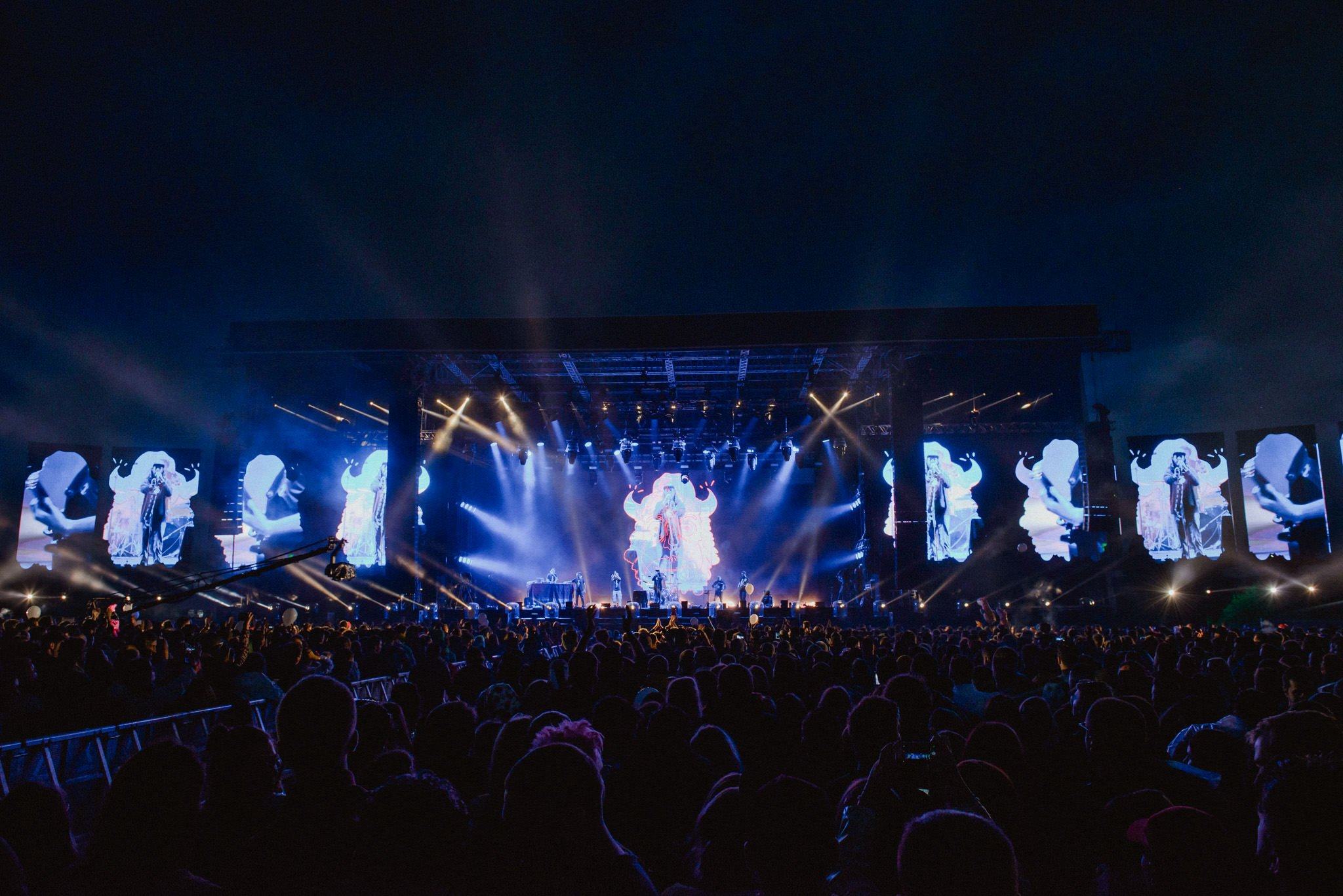 An amazing, all-round experience -- have a look at the full day-by-day review we did for one of our blogger friends!
How was Electric Castle 2017 edition + news about 2018

Electric Castle Festival in Cluj-Napoca, Romania is one of the coolest electronic music festivals in
Eastern Europe, now in its 5th consecutive edition. Making good use of the superb Baroque-Reinnassance Banffy Castle's domain on the outskirts of Cluj, the 4-day festival has grown into a reputation of its own. Young crowds love it for its eclectic & modern musical lineup, artistic and feel-good activities, visual effects and a laid-back setup mixed between castle ruins and green scenery. Boasting 8 stages, a camping area, food court and lots of things to do or places to hang out, the organisers want to give people a non-stop and complete festival experience.
For this reason, it offers a very different experience than UNTOLD, the other major electronic music festival in Cluj-Napoca, the largest and with the biggest crowds. UNTOLD had its 3rd edition this year and takes places inside the city, creating a huge party-ground in the Central Park of Cluj. It also caters to much bigger crowds and mainstream (or commercial) musical tastes.
Back to EC - over time and as the festival grew in popularity, Electric Castle's facilities and offering improved significantly. You should also know that every edition until now 'benefited' from torrential rain and muddy grounds, but this never stopped festival goers from having a good time, making the event a growing success against all odds.
Since me and lots of my friends are big EC fans, we want to share with you some insider tips that will make your electric experience as simple and hassle-free as possible.

Quick facts with 2018 updates:

Basic info: started in 2013, held in June-July, always at Banffy Castle, Bontida, near Cluj-Napoca; official website
When: 18 - 22 July 2018 (Wed - Sun)
Past attendance: about 140,000 people in 2017
Headliners in 2018: London Grammar, Damian Marley
Ticket prices: general access, currently at 118 Euro; general + camping at 140 Euro; prices are likely to increase; 1-day pass [last year]: 40€
Camping: capacity of 10.000; toilets, showers, camping shop & grill available; you can also rent one of the festival's pre-pitched tents
1. Getting to and from Electric Castle

First, you need to get to Cluj-Napoca, the second largest Romanian city (check out our city guide). Cluj is very well connected both inside the country as well as with major European cities through many low cost flights. You might also want to check our tips on getting to Romania or navigating the country.
The festival takes place in the small village of Bontida which is 30 km away from Cluj-Napoca. You can get there by car, bus or train, but we recommend only the first two because they're much more convenient and low-hassle, trust us on this.
By bus: there are 24h festival shuttle buses that leave when filled up from two locations in Cluj-Napoca: the parking lot of Horia Demian Sports Centre in the Western part and Iulius Mall in the Eastern. There are ticket booths near the bus stations and a one way trip costs 10 Lei.
By car: a taxi from Cluj will cost you about 75 Lei and Uber (yes, Uber can be used) on base fare is around 65 Lei. Some drivers might ask for more, or expect a generous tip, because they don't want to make the return trip with an empty car. There are two parking lots with a capacity of 4.000 and an entrance fee of 30 Lei each time, but they're usually filled up by campers' cars. We don't recommend renting a car - the huge traffic suffocates the small village of Bontida and makes it much more difficult. And if it rains, then things get messier.
From Electric Castle back to Cluj-Napoca: during daytime shuttle buses operate the same way, but during 1 - 4 am when the crowds start to leave it gets REALLY busy. Usual waiting time to get on the bus and leave is around around 40 min - 1h30. Taxi drivers (or local, private drivers) no longer operate on the meter and start negotiating the fare. They usually ask around 150 Lei so get your negotiating skills ready and make sure to agree on the fare before starting your ride.
If you're looking for accommodation your best choice is to find a place in Cluj (lots of AirBnBs available and also try Booking.com). The locals in Bontida offer their rooms (or backyards for campers) but they're usually booked way in advance by regular EC-goers.
2. Money & payments

Once you get in, you will receive an EC bracelet with an electronic chip that will be your access ticket to the festival and your electronic wallet. There are credit points where you can top up your credit (the only payment method allowed) using your bank card or cash, and whenever you pay for something you will see your remaining balance. For this year's edition, online top up will be available - which we strongly recommend to avoid on-site queues.
If you need cash for whatever reason there are ATMs inside the perimeter, but on the 3rd day at 23:00 they might be low on funds. Also, nearing the festival's end on Sunday, expect queues at credit points if you want to get a cash refund of your credit.
3. Food, drinks and others to buy at Electric Castle

Food wise - plenty of options, sizes and cuisines offered by the festival's food court. You can choose from small snacks to regular meals (including traditional Romanian), pizza, sushi, burgers, asian, grilled, vegan, gourmet and many others. Lots of ice cream, deserts, smoothies and fruit bars too. Small bites for 10-15 Lei, larger meals for 20 - 40 Lei and a burger costs around 30 Lei.
As Cluj-Napoca has developed quite a coffee culture, expect lots of stands selling specialty coffee and all sorts of recipes. Our favourites: Roots, Meron, Olivo and Victor, prices starting from 10 Lei.
The most important part: drinks - well organised and spread out, the bars are always stocked, operated by friendly people and with a varied offering. Lots of brands like Absolut, J&B, Jagermeister, Red Bull or Aperol have their own stand and special offers. Rule of thumb: bars around the main stage are more crowded than those in the back. Prices: a beer starts from 9 Lei, long drinks 15-20 Lei, shots around 10-15 Lei and a 0,5 bottle of water 7 Lei.
Other merchandise you can find inside the festival includes clothing (including rain caps!), accessories, cell phone wares and this year's edition will also have a small Lidl shop. There's also a massage place, barber shop, tattoo studio and other cool stuff you would expect at a festival. Free charging points for your electronics, lots of adventure activities, a volley court and many chill, lounge areas.
An average budget for the entire 4-day festival should be around 150€. Top up with another 50€ and you'll be able to spend 96 hours at Electric Castle, or drink more in the same amount of time :)
4. Safety and final tips

The young, well-educated and open-minded crowds that attend Electric Castle is what makes it such a great festival. With so much positive energy, everyone just wants to have a good time, make friends and enjoy the music. Safety is not something you should be particularly concerned about. Lots of staff and security people on site, including police officers in civilian clothing, and the usual check when getting in. Just like everywhere else - take care of your belongings, keep out of trouble and drink responsibly.
Since you can exit the festival area anytime, some people go in the village of Bontida looking for food. The locals also have their own offering, usually grilled meats or other home-cooked dishes, but last year their prices almost matched those inside EC, so you might not be achieving lots of savings. There's also a supermarket in the village on the way to the festival entrance (Profi) where you can buy warm-up drinks, snacks and other supplies. Nearby there are also lots of food stalls where the locals sell their products.
You should also have a look at the official festival map to familiarise yourself with the setting. If this is your first time in Romania also check our 10 tips for first time visitors.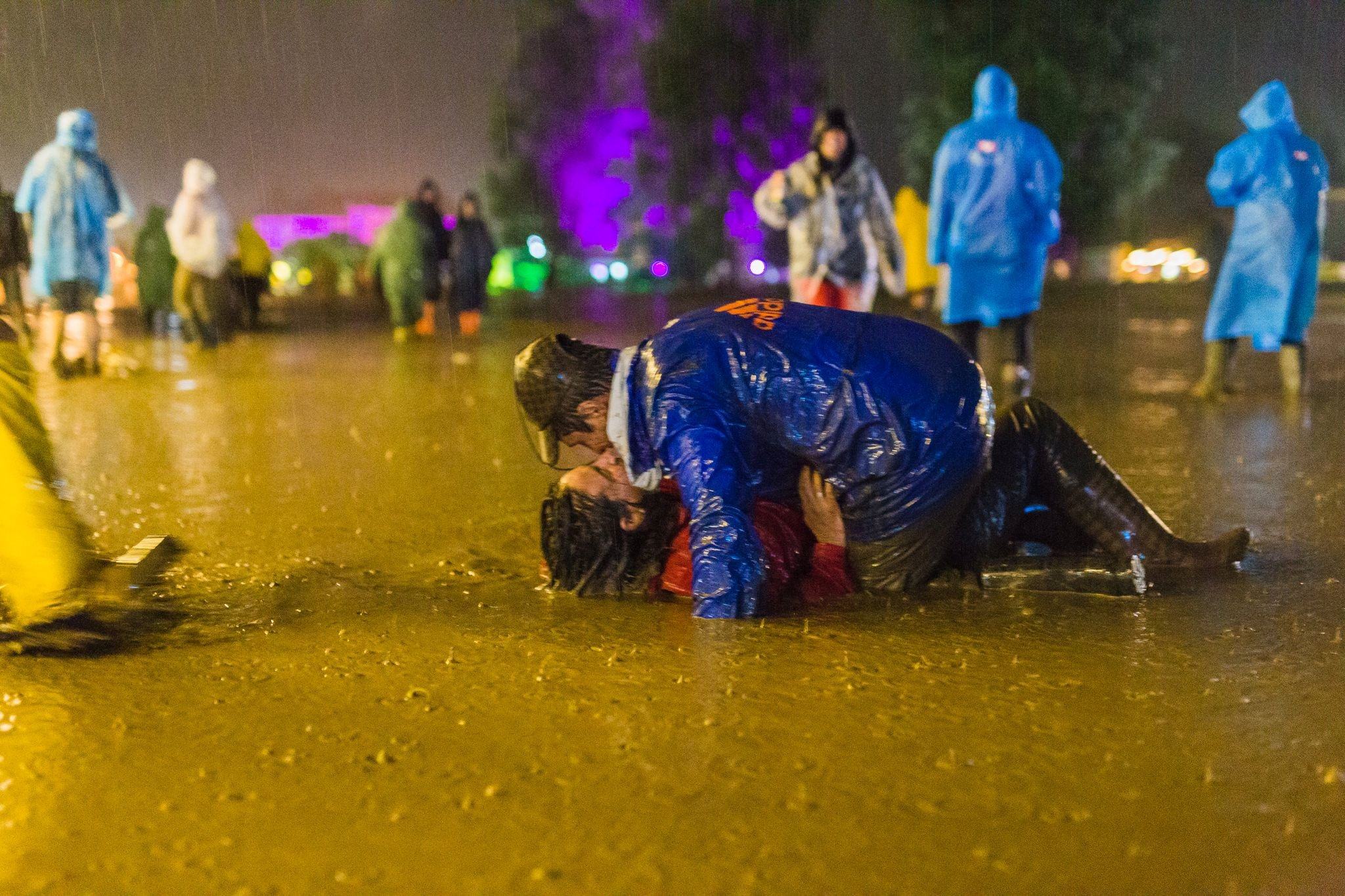 Finally, while everyone going at Electric Castle is hoping for good weather this year, we do recommend preparing for bad weather - just in case. Bring a rain cloak and a secondary pair of heavy-duty shoes, besides your usual cool sneakers, torn converse or sandals. But rest assured: even if it rains at this year's edition too, a record 5-time in a row, you will still have an AMAZING time at Electric Castle!
And while you're here - spend more time in Cluj-Napoca to discover the city and the heart of Romania - you are in Transylvania after all!
Your Romanian Friend
Marius