Untold Stories of Bucharest: Prostitution, Holocaust and Communist Terror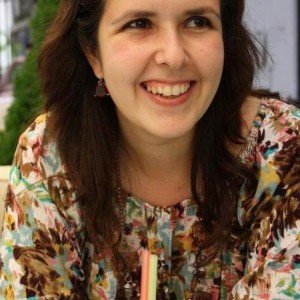 With: Anita

28
There's a part of Bucharest's history no one tells you about... It involves stories with a supernatural twist in a cemetery that is unlike anything you've seen, a culture of decadence in the interwar period, a mass murderer, and the terror people lived in during the communist regime. We all have a dark side within - so let's see what this looked like for Romania's capital!
---
What you need to know

A guided walking tour of Bucharest available everyday on request. Starts at 15:00 and lasts 3 hours
Included: guide, one refreshment, one snack and the subway fair
You will find out about the dark moments from Bucharest's history, stories about crimes, decadence and terror, and the places where they happened. Tour not suitable for children!
We'll go on a subway ride to Bellu Cemetery which is impressive thanks to its sculptures, sepulchres, mausoleums and tombs - and the stories they hold, some with a supernatural twist!
We'll return to the city center to learn about the decadent life of Bucharest during the interwar period, and then the Holocaust.
Finally, you'll learn about Ion Ramaru, the 'local' serial killer in the 70s and the communist genocide that took place during the 1989 revolution.

Additional information

Exclusions: Additional food and drinks, souvenirs, tips/gratuities for your guide

Please wear comfortable walking shoes.

Full payment required when booking.

To get a refund you need to cancel 3 days before the tour date.
---
Moments to expect
Bellu Cemetery

In use since 1858, Bellu Cemetery is where the elites of Romanian politics, culture and business rest. And because of that there are intricate, beautiful and impressive tombs, sepulchres and sarcophagus to see here - some of which tell stories about supernatural events, suspicious deaths or tragic love stories. You'll also find out about weird Romanian burial rituals and views about death. This will be a unique walk in an unexpected open-air museum!


Interwar Bucharest and Holocaust

Between 1920 - 1940, Bucharest flourished. But besides the political, intellectual and business life - there was also the decadent, less spoken off scene. Prostitution, bars, intrigues and more... you'll find out about it all and where it took place! But it all ended when WW II started, and you'll learn how the Holocaust unfolded in Bucharest.

The local ''Jack the Ripper'' & fall of communism

Find out about Ion Ramaru, a local serial killer who terrorised Bucharest between 1970 and 1971. The tour will finish in the Revolution Square where the 1989 anti-communist revolution started in Bucharest. You'll learn the events and how the regime's supporters opened fire on the civilian population making it the only bloody revolution in Eastern Europe.
Cancelation & refund policy
Medium
Sends us or the guide an email 3 days before the tour informing us you can't make it and you'll get a full refund of your payment, no questions asked.
Location details
Starting point:

Piata Romana (Romana Square)

Nearest airport:

Bucharest Henri Coanda International Airport

Nearest train station:

Bucharest North Railway Station

Landscape:

Urban
Reviews from travellers Christine B. on 07.08.2023
Terrific tour. We all asked many questions and our guide knew the answers to everything. We toured a cemetary and the squares associated with the revolution. Kate B. on 07.06.2023
Really interesting tour, a great cemetery to visit and Andra really knew her stuff. Used pictures to try and help explain and show things aswell as just describe them.
Other tours nearby
Start from: Lipscani street
Subscribe to our Romanian quarterly magazine
4 times a year we prepare a newsletter with local stories, places and our special insights about Romanian culture and local life that will inspire you to visit our country and have an authentic local experience. Would you like to get it?