The "Little Paris" Bucharest: Architecture, Old Houses & Bourgeois Stories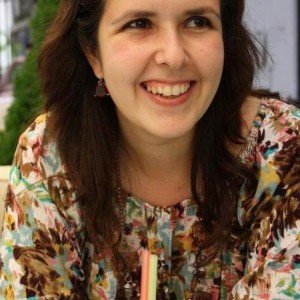 With: Anita

28
Why is Bucharest called Little Paris? Let's go off-the-beaten path in the oldest parts of Bucharest to discover old bourgeois houses with impressive architecture from the 19-20th centuries, small churches, exquisite teahouses and charming side streets and parks. You'll hear stories from Romania's Royal years called the Belle Epoque and discover a side of the city most locals don't know about!
---
What you need to know about the Bucharest Little Paris tour

A guided cultural walking tour in Bucharest available every day on request. Tour starts at 10:00 and will take about 3 hours
Included: guidance from locals passionate about history, one refreshment and one snack. Not included: souvenirs, tips
We will go off the beaten path into the oldest and most charming neighbourhoods in Bucharest where no tourists go!
You'll discover the many architecture styles of boyar and bourgeois houses from the 19-20th centuries which earned Bucharest the Little Paris title
Romania flourished during its royal years before the communist regime came to power in 1944. You'll hear stories about the intellectual, political and business elites from those times, see their houses and find out about the Belle Epoque era of Bucharest

Additional information

Please wear comfortable walking shoes.

Full payment required when booking.

To get a refund you need to cancel 3 days before the tour date.
---
Moments to expect in the Little Paris tour of Bucharest:
History of Bucharest "mahallas"

Wallachia and Bucharest was, for a long time, under the Ottoman Empire's dominance in the Middle Ages (but not part of it!). This influenced the urban planning and development of the city, divided into "mahallas" based on ethnicity, religion and social class. You'll learn about the 'very local' history of Bucharest, the inhabitants of each quarters you'll go through and stories of VERY old houses you'll see on the way.

The eclectic mix of Bucharest architecture

Admire houses built in the French ''Beaux-Art'' or Reniassance style, the unique Neo-Romanian 'Brancovenesc' or Baroque style, to the additions generated by the demolitions and ''modernization'' during communist times, and finally the gentrification post 1989. On this walking tour you'll be surprised as these lesser known areas of Bucharest with incredible charming houses and a lot history and architectural beauty.

The Little Paris vibe

These quiet neighbourhoods have some of the most romantic streets and parks in town, including charming teahouses, coffeeshops and restaurants in old houses. I'll take you on a walk on one of the most beautiful streets in the city, then for a stroll in a unique park dating back from the early 20th century, and tell you the best places to go out.
Cancelation & refund policy
Medium
Sends us or the guide an email 3 days before the tour informing us you can't make it and you'll get a full refund of your payment, no questions asked.
Location details
Starting point:

University Square

Nearest airport:

Bucharest Henri Coanda International Airport

Nearest train station:

Bucharest North Railway Station

Landscape:

Urban
Reviews from travellers Gail M. on 21.09.2023
My tour guide Andra was very well informed about the architecture and history of Bucharest. Her English was excellent and she answered questions very satisfactorily.
Other tours nearby
Start from: University Square
Subscribe to our Romanian quarterly magazine
4 times a year we prepare a newsletter with local stories, places and our special insights about Romanian culture and local life that will inspire you to visit our country and have an authentic local experience. Would you like to get it?