History Day Trip: Corvin Castle & Alba Iulia Citadel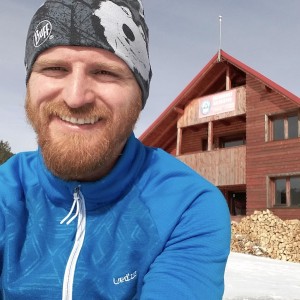 With: Florin

60
Join me on this interesting tour to learn about Romanian history and the fascinating legends surrounding 2 major attractions: Corvin or Hunyadi Castle, a genuine 15th century Gothic architectural beauty, and Alba Iulia, former capital of the historic province of Transylvania. And while I exercise my storytelling skills you can relax and enjoy the sights of Transylvania!
---
What you need to know about this Corvin Castle tour from Cluj-Napoca:

This tour starts from Cluj-Napoca. Duration approx. 9-10 hours
Included: transport (approx. 400 km), guidance, entrance fee, water for the road. Not included: lunch and other expenses
First we visit Corvin (Hunyadi) Castle and on our way back we will stop at Alba Iulia Citadel
You'll learn a lot about Romanian medieval history and legends!
Admire beautiful sights of Romanian countryside on our way!

Additional information

Please wear comfortable clothing, we will be spending about half of the time on this tour in the car.
---
Moments to expect in the Corvin Castle trip from Cluj-Napoca:
Alba Iulia Vauban Citadel

For hundreds of years and before the Great Union of 1918 when present-day Romania was formed, Alba Iulia served as the capital of the Principality of Transylvania. We will go for a walk through different periods of history starting 2,000 years ago with the Romans and learn about the important role Alba Iulia Citadel played throughout Romanian history.

The impressive Corvin Castle

Of Gothic-Reinassance inspiration and used as fortified residence by the Corvin dynasty, rulers of Hungary and Transylvania, Hunyadi Castle is an important medieval military and architectural attraction in Romania and Eastern Europe! Dating from the 15th century and very well preserved, the castle has an impressive history and has been ranked among the top 10 most beautiful in the world!
Cancelation & refund policy
Easy
Sends us or the guide an email 24h before the tour informing us you can't make it and you'll get a full refund of your payment, no questions asked.
Location details
Starting point:

Cluj-Napoca

Nearest airport:

Cluj-Napoca Avram Iancu International Airport

Nearest train station:

Cluj-Napoca

Landscape:

Countryside, stone-cobbled streets
Reviews from travellers Frances R. on 17.09.2023
We had a great day out with Alex, Florin's colleague, who apart from guiding us round two fascinating and contrasting places, was a mine of information about Romanian history, culture and the countryside. Janna S. on 03.07.2023
Alex was our guide for this tour. During the drive to Corvin Castle, we discussed Transylvanian, Romanian, and eastern European history extensively, which was very interesting. We also discussed myths associated with werewolves and vampires. Alex showed me around the castle and explained the castle's history and events. Then, we had lunch near the castle and made our way to Alba Iulia Citadel. Alex was nice enough to take some photos of me. He shared the location's history and we had a lot of fun. The drive back consisted of lots of fun and interesting conversations. I really enjoyed it and would definitely recommend him! I'd also recommend Alex's tour of the Hoia Baciu forest! Overall, it was a great experience. Sarah O. on 28.05.2022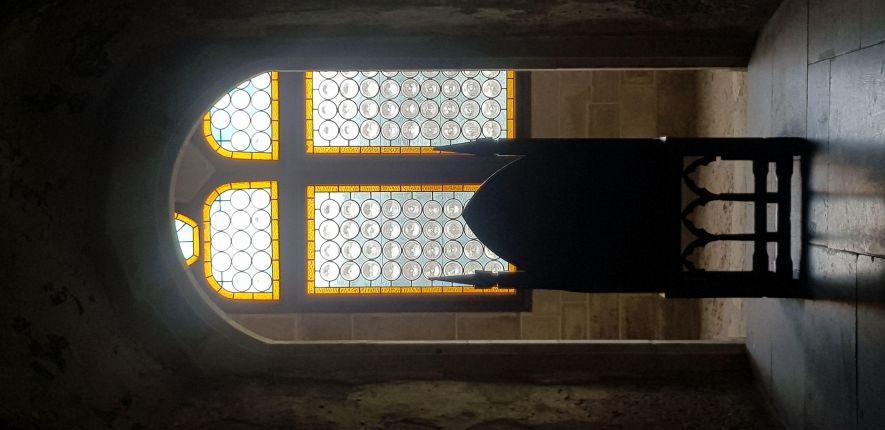 We loved the day trip! It was fascinating learning about Romanian history, the castle was beautiful and Alba Iulia really interesting. Florin was a very engaging, knowledgeable and personable guide and he really brought history to life for us.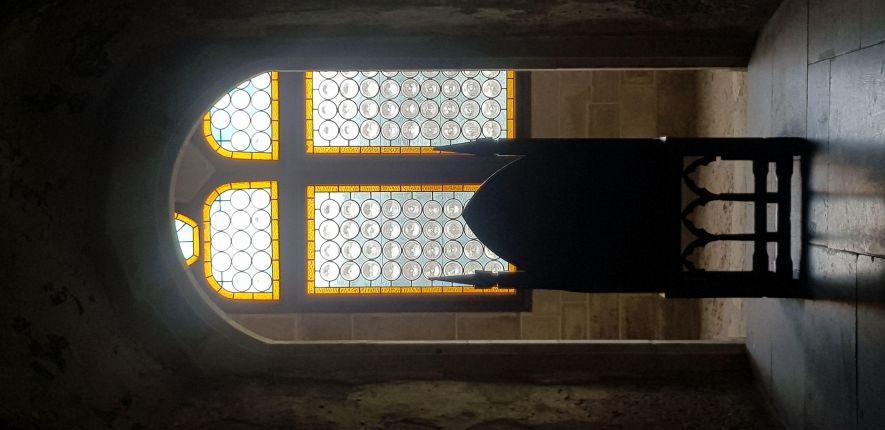 Richard C. on 28.04.2022
The tour with Florin was great. His car was very comfortable and Florin was very knowledgeable and personable. We highly recommend him. Sophie B. on 02.10.2021
Fantastic tour, I cannot say anything negative about it! Florin was full of knowledge and was completely engaging throughout. The scenery was stunning and you got a real feel for the history of the two locations. I managed to take lots of excellent and memorable photos from the day and had a lot to tell my friends about after. Would strongly recommend taking this tour. Sophie Laura C. on 13.09.2021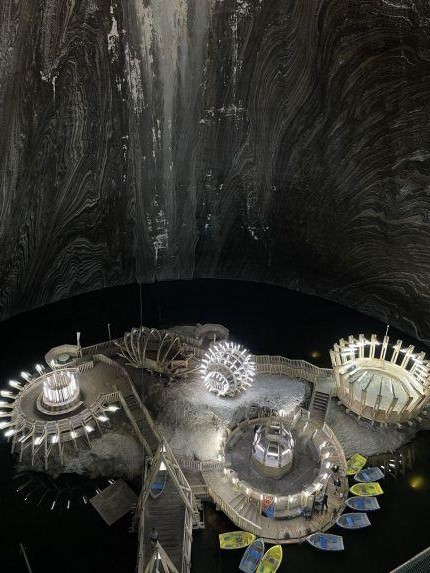 Florin was absolutely lovely! We planned to go to the citadel and Corvin Castle, and when we met up he suggested that we visit the Turda Salt Mines first. Admittedly I was on the fence a bit because there is an amusement park in it, but I'm so glad we followed his advice! The mines are not to be missed! We had a wonderful time. He is such a fantastic person with so much knowledge about the area. He made learning fun and I would definitely recommend this tour!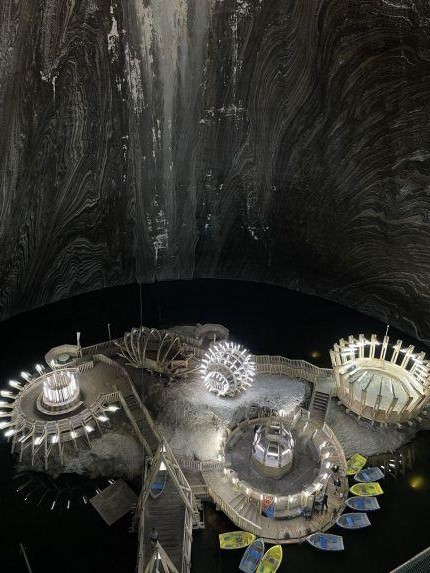 Tom L. on 09.08.2020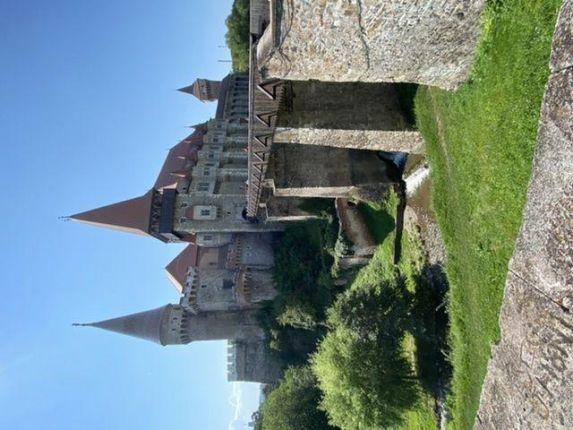 Our guide Florin was great; very professional, easy going and extremely knowledgable. We learned a lot about local culture and history. Highly recommended!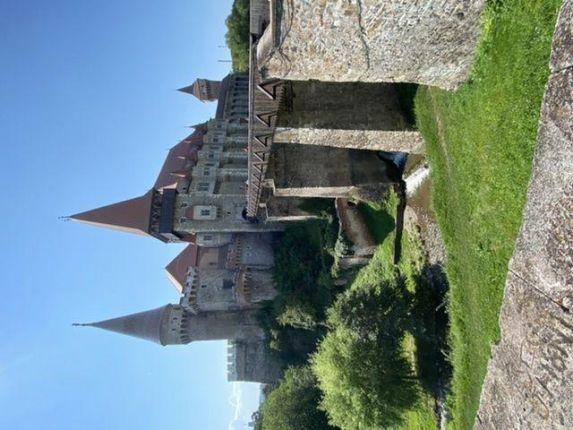 Adil K. on 03.01.2020
Florin was an absolutely amazing guide, couldn't recommend him more! Super friendly, super informative, super not-boring! Romanian Friend was an easy-to-use service and was very quick to setup. Paula M. on 24.10.2019
We had an excellent tour of Corvin castle and Alba Citadail. Florin was an amazing guide who talked us through the history of Romania. I strongly recommend Romanian Friend to those who not only want to discover the beauty of Romania but also want to learn more about history and culture. marina h. on 14.04.2019
great and informative- highly recommended Caree E. on 27.10.2018
Florin was a fantastic guide! Our tour felt very much like hanging out with a very knowledgeable friend. We had wonderful conversations and learned so much about Transylvanian history on the way. We highly recommend Romanian Friend. I'm sure any of their tours will be just as great! William L. on 06.07.2018
Best activity we did while we were visiting Romania. Florin was a great tour guide he really knows his Romanian history. We would recommend this day tour to anyone interested in understanding Romanian history. Thanks! Shadi M. on 09.08.2018
Florin is such a wonderful guide!! He is super knowledgeable about the history and culture of Romania, and is friendly and accommodating. I highly recommend any tour with Florin! Thank you so much for a lovely day! :) And Marius from Romanian Friend was very responsive and helpful to book a tour for the following day, after our initial request was declined. Such a helpful website - would highly recommend! Jevgenijs S. on 05.05.2018
Trip was quite and nice and interesting. Florin is a great guide, he has shared a lot of interesting information with us, suggested many places and was super hospitable. Totally recommend Florin as a guide, very positive person. Marius from Romanian Friend was very helpful with setting up the tour and making suggestions for our visit - many thanks! Davyd H S. on 28.12.2017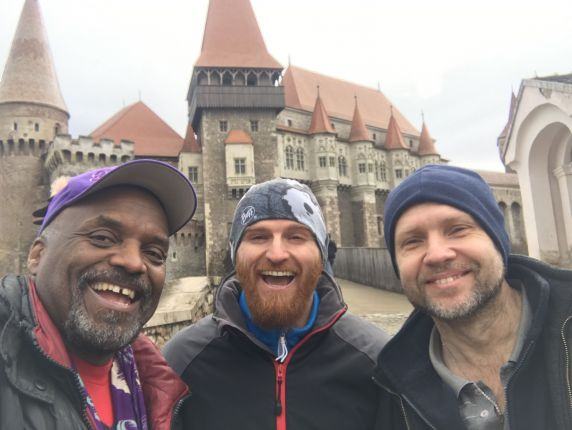 Marius - thanks for all your help. Your website was very professional, clear and easy to navigate. You responded to my email quickly and accurately. We loved our Corvin Castle tour and our guide Florin was amazing, fun and very knowledgeable. He arrived on time, energetic and ready to go, being a history major at university, he was a wealth of information about everything. He made us feel comfortable and answered all our questions and had a great sense of humor. He gave ample time to see everything and took us to a great place for lunch with a cool Romanian atmosphere. We would highly recommend Romanian Friend to anyone traveling to Romania or Cluj-Napoca!!!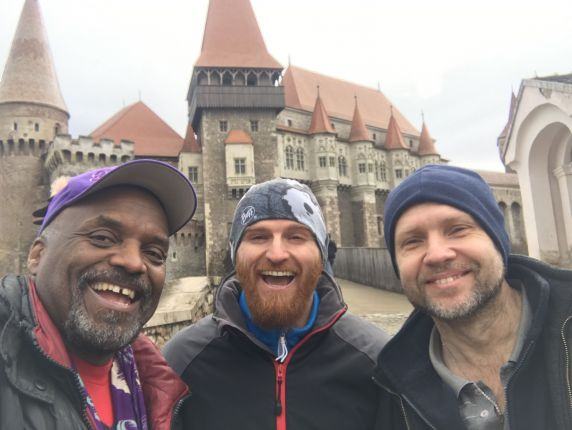 Other tours nearby
Start from: Cluj-Napoca or Sibiu
Subscribe to our Romanian quarterly magazine
4 times a year we prepare a newsletter with local stories, places and our special insights about Romanian culture and local life that will inspire you to visit our country and have an authentic local experience. Would you like to get it?