Bucharest Secret Retreat: Bike Tour to Snagov Forest & Lake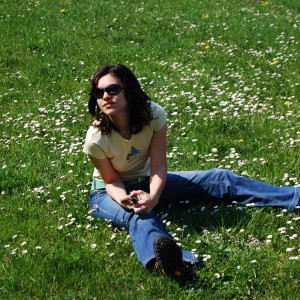 With: Oana

3
20 km away from busy Bucharest life lies Snagov Lake, surrounded by a thick forest. Besides spotting various birds, rabbits or even deers, biking in the clean green air will give you a sense of freedom! And when we emerge from the forest on the splendid lake shores, you will want to sit back and admire the view. Then we continue our healthy bike route to a secluded 15th century landmark.
---
What you need to know

A relaxed 20-30 km guided bike trip on easy forest trails and the shores of Snagov Lake
Included: transfer from Bucharest to starting point by car (~40 km), guidance and bike & helmet rental
The forests of Snagov is a green oasis outside of Bucharest, with peaceful nature and soft trails, perfect for an outdoor bike experience away from the city
Unless muddy after a rain (I will tell you after your booking), expect normal terrain (dirt and paved roads), beautiful forest and outdoor biking conditions.

Additional information
---
Moments to expect
Bike in the beautiful and fresh air of Snagov forest

Discover a quiet and all natural place outside Bucharest in this day trip on the beautiful trails of Snagov forest. For those of you who want to spend more time biking, we can make the trip 10-15 km longer, but please let us know when making a booking request.

A 14th century attraction on an island - Snagov Monastery

On our trip you can visit Snagov Monastery – the burial place of Vlad III Dracula, dubbed The Impaler. We can also go to the area where former Romanian dictator Ceausescu used to go hunting - an area now protected.
Cancelation & refund policy
Easy
Sends us or the guide an email 24h before the tour informing us you can't make it and you'll get a full refund of your payment, no questions asked.
Location details
Starting point:

Bucharest

Nearest airport:

Bucharest Henri Coanda International Airport

Nearest train station:

Bucharest North Railway Station

Landscape:

Forest trails and asphalt
Other tours nearby
Start from: Bucharest - Hard Rock Cafe
Subscribe to our Romanian quarterly magazine
4 times a year we prepare a newsletter with local stories, places and our special insights about Romanian culture and local life that will inspire you to visit our country and have an authentic local experience. Would you like to get it?