Hike to a Unique Natural Reserve in Apuseni Mountains
With: Radu

13
Scarita Belioara is a natural reservation in Apuseni Mountains which contains many steep stone walls and a variety of meadows, valleys, hills and plateaus with diverse vegetation and beautiful natural landscapes. It is the perfect place for a hiking day trip from Cluj-Napoca! We will see local village life, climb some rocks, go on wild trails through caves and virgin forests!
---
What you need to know about this hike to a natural reserve in Apuseni Mountains:

This is a day trip from Cluj-Napoca in Apuseni Mountains, Western Carpathians. Duration about 8-10 hours
Included: transport (about 1.5h/way), licensed hiking guide, sandwich/fruit/snack and bottled water
A medium difficulty hike for about 4-7 hours, route depending on your physical condition. Short Easy and safe rock climbing segments involved
You will see traditional mountain villages where we can stop for a snack or a drink and interact with locals
Admire the natural, virgin beauty of the Carpathian Mountains and the great views in the area. Reconnect with nature!
Pick-up from Turda possible

Additional information

Please bring your hiking shoes/boots, light rain jacket and a small backpack.

Possibility to extend to 2-3 days, additional connected trails, hiking or mountain biking (Fitness level required: medium-high to difficult)
---
Moments to expect during the hiking trip to the natural reserve:
Climb to the top of Scarita Belioara

Scarita Belioara is a rock formation on the top ridge of a mountain. Situated at 1300m it offers breathtaking views of the surrounding Apuseni Mountains, part of the Western Carpathians. This will be our destination and the highlight of our hiking trip!

Vivid local life

On our way to the top of Scarita Belioara we will pass through remote mountain villages and communities. People living in these areas are the perfect example of the traditional, self-sustainable way of life of Romanian villages. You will see locals at work, greet them and have the chance to buy a jar of homemade honey, syrups, tea or traditional drinks or food from them!

Natural unspoiled resources

Scarita Belioara Natural Reserve is full of unspoiled natural resources which we will enjoy to the fullest! We know some natural springs in the area and depending on season might pick up some forrest fruit or mushrooms!

Easy rock climbing segments

On the ascent, there will be short segments where the hands will come in handy :)
Easy rock climbing that does not require belaying. Just a bit of enthusiasm. Don't worry, I will be there to support you!
Cancelation & refund policy
Easy
Sends us or the guide an email 24h before the tour informing us you can't make it and you'll get a full refund of your payment, no questions asked.
Location details
Starting point:

Cluj-Napoca

Nearest airport:

Cluj-Napoca 'Avram Iancu' International Airport

Nearest train station:

Cluj-Napoca

Landscape:

Mountainous, steep hills, country side
Reviews from travellers Kate B. on 05.06.2023
Great Hike with Radu, picked us up from our hotel, the route was beautiful and was very patient on the steeper areas of the walk. Would recommend to anyone interested in seeing more of the country Priska P. on 02.03.2022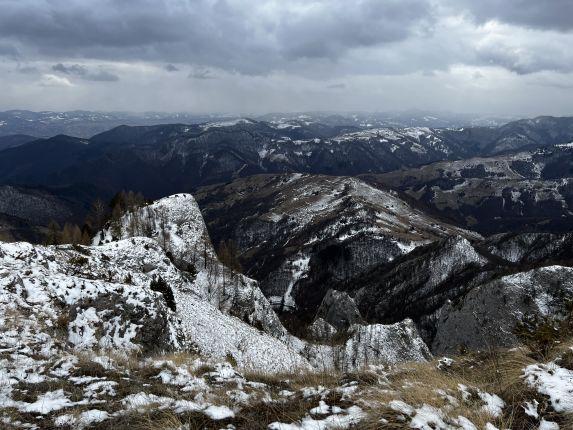 My visit to Apuseni mountains was certainly a memorable one! I had a wonderful time hiking in the mountains together with Iancu. He was very attentive and considerate throughout the journey. Definitely a good company with a great sense of humour :D Highly recommend the trip and Iancu as your guide!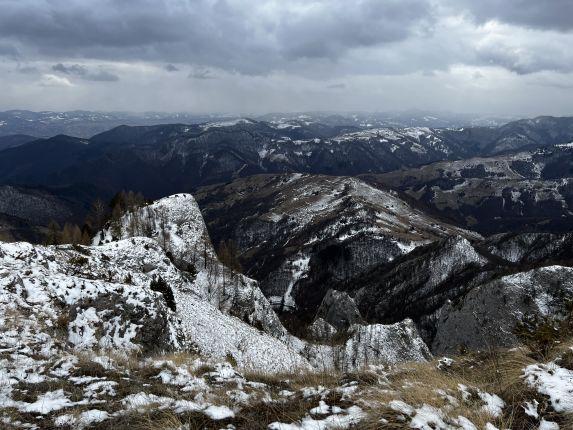 Other tours nearby
Start from: Cluj - Napoca
Subscribe to our Romanian quarterly magazine
4 times a year we prepare a newsletter with local stories, places and our special insights about Romanian culture and local life that will inspire you to visit our country and have an authentic local experience. Would you like to get it?