Picturesque Hiking Trails: Apuseni Natural Park & Rural Village Life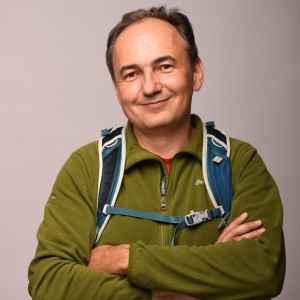 With: Iancu

1
On this hiking trip to Apuseni Natural Park we head to Trascau mountain range which offers incredible picturesque sceneries, with diverse vegetation, impressive woodlands and steep stone walls such as Bedeleu Plateau which will amaze you! You will also experience genuine rural life and see villages spread over rolling hills and curvy paths, with locals greeting us as we pass by!
---
What you need to know

This is a full day tour from Cluj-Napoca to Apuseni Natural Park in the Western Carpathian Mountains. Duration: 8-10 hours
Included: transport with modern car, sandwich & coffee for breakfast, snacks/water during the hike, delicious lunch & friendly guide
The hiking will be 4-5 hours long and of moderate difficulty. Route can be changed on the spot with plenty of trails to choose from
We will drive about 1h 45m on secondary roads passing through traditional villages where you can see local life and meet locals
Delicious full meal with traditional dishes and products at a mountain guesthouse / chalet nearby
Plenty of photo opportunities on this tour - bring your camera!

Additional information

Please wear appropriate hiking shoes/boots and a light rain & warm jacket.

---
Moments to expect
See village life at its best

On this tour you will see Romanian traditional rural life at its best: in these parts villagers are still the adepts of a simple lifestyle in accordance with nature's laws. The typically village friendship between people and their livestock is a common scene here and you will see how locals live.

Landscape photography

Our hike will take us on curvy trails through woodlands and clearings but also on highlands and plateaus, places where the serenity of Apuseni Mountains can be admired. You will get splendid views of the area and nature's beauty - something your camera will surely like!

Discover nature's wonders

Also on our route we will venture through forests to reach a nicely hidden waterfall formed by nature on a vertical cliff. Water comes from many unseen smaller streams from higher up in the mountains and its smooth flow and peaceful sound will delight you!
Location details
Starting point:

Cluj-Napoca

Nearest airport:

Cluj-Napoca's Avram Iancu International Airport

Nearest train station:

Cluj-Napoca

Landscape:

Hills, Mountains, Countryside
Reviews from travellers Hanne W. on 11.06.2022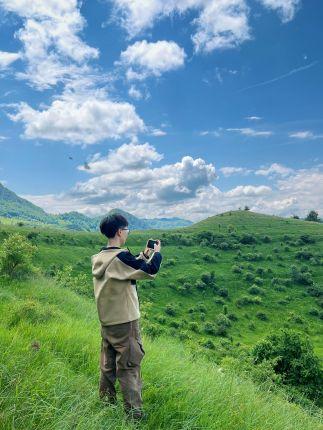 it's very good and memorable tour, with beautiful scenes and warm reception. recommend!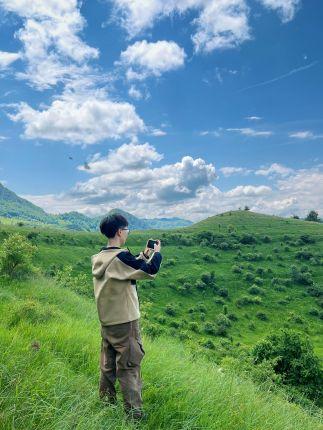 richard w. on 18.09.2021
Excellent tour, Iancu was very friendly and knowledgeable. Amazing views and we met some villagers too. Hiking not too difficult, more like a walk in nature. Highly recommend! Fabricio S. on 18.04.2019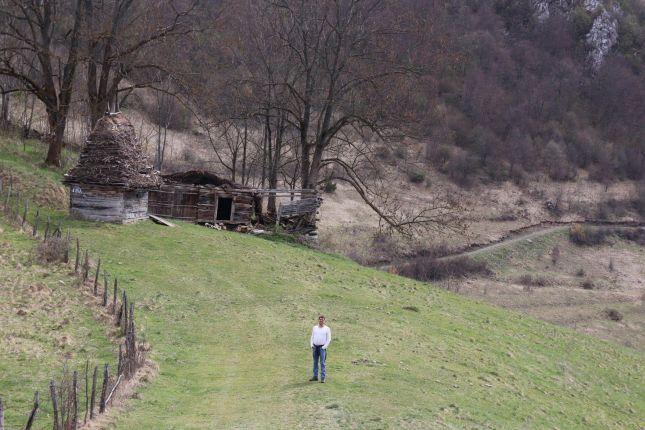 My children and I had a wonderful, memorable experience on this hike! Radu, our guide, was fantastic. He showed us (once again!) how warm and friendly the Romanian People are. Our hike was simply breathtaking. When I didn´t think we could be more moved by a stunning landscape, Radu brought us to a monastery situated in the Carpathian mountains where we were fortunate enough to visit a beautiful UNESCO wooden church. My children and I ahd the opportunity to meet once of the most spiritual people we have met in quite a while: an orthodox nun! We all came out of the mountains on a much higher spiritual level than we went in. The mountains in Romania are simply awe-inspiring. We are definitely going back. I only wish we had spent more time in the mountains. Excellent experience, excellent guide. I can´t recommend it enough.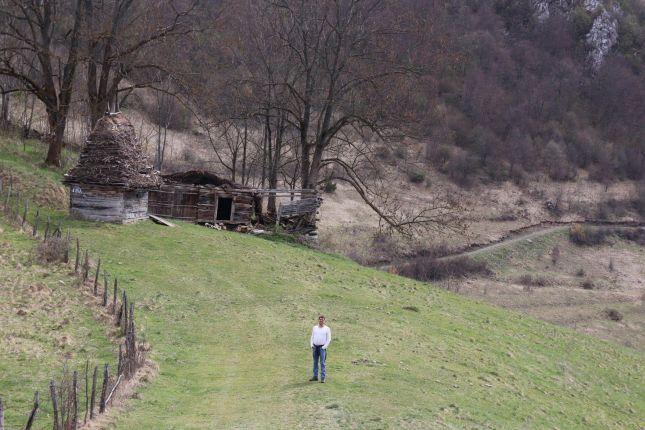 Anna S. on 21.10.2018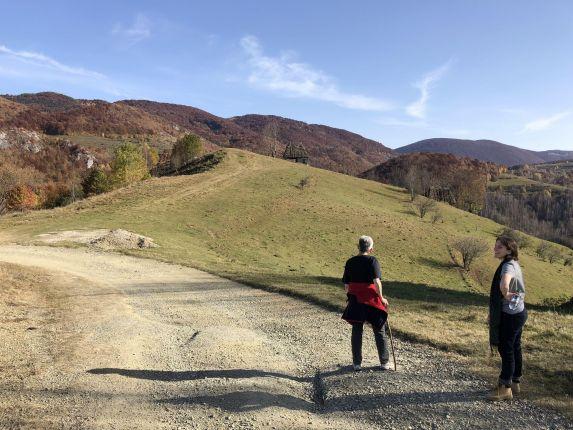 This was a wonderful day trip, one of our best experiences during our two-week visit. Sergiu was helpful to communicate with us in advance for making plans and letting us know what to expect. He was accommodating and thoughtful, able to craft our day as we went along based on our fitness and energy levels (even accommodating the two different energy levels between my mom and me with a tweak to a hike). We fit two smaller hikes into the day and both were just gorgeous -- one to a fairytale-like mossy waterfall in the middle of the forest, one to a hilltop with an awesome 360-view of the beautiful valleys below and herds of sheep. His backpack was well provisioned with fruits, chocolates, and water to keep us going strong. He also took some photos of us that we really appreciated having. Most importantly, Sergiu was a delight to talk to, just sharing and comparing aspects of our lives in different countries, experiences in nature, and so on. I would also trust Sergiu completely for longer or more physically demanding trips.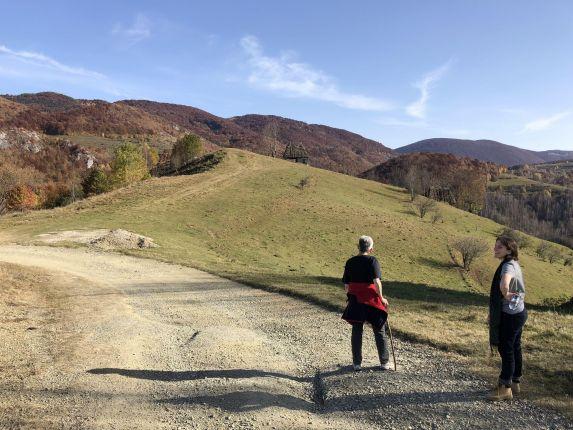 Mo G. on 26.12.2017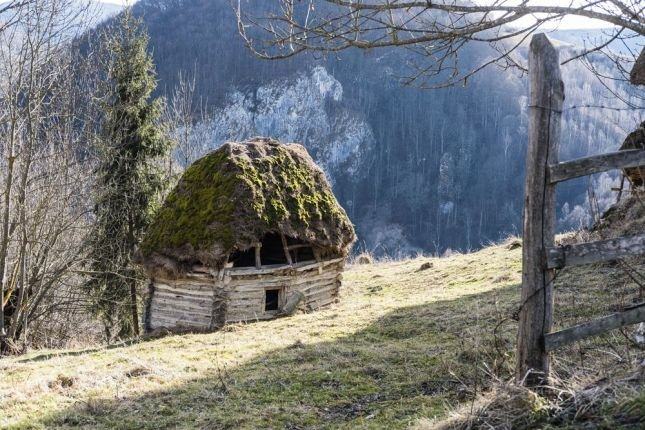 Sergiu was fabulous. And to think this picturesque hiking tour in Apuseni was our second choice! We are really happy that we chose this trip (albeit a little hesitant at the beginning). This was really the experience we were looking for. Away from the hustle and bustle of London. Clean air and a truly local experience. We would never have found this area on our own. The guide was wonderful and tailored the trip to suit us and although he's a true mountaineer, that was never intimidating. We had a lot of laughs and Annette absolutely loved the mud! He even thought of everything including a perfect snack pack. We are very happy to recommend Romanian Friend to anyone wanting a local experience in Romania. I also want to thank you for all the information and help you gave before we left for our trip. And for encouraging us to go hiking in the mountains. Cheers!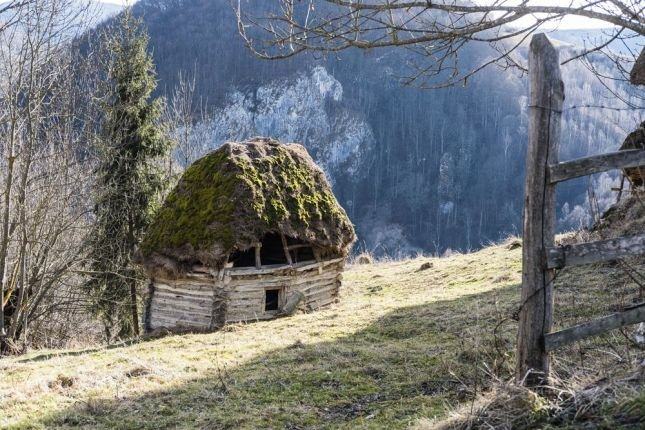 Other tours nearby
Start from: Cluj - Napoca
Subscribe to our Romanian quarterly magazine
4 times a year we prepare a newsletter with local stories, places and our special insights about Romanian culture and local life that will inspire you to visit our country and have an authentic local experience. Would you like to get it?