2 Day Hiking in Apuseni Natural Park: Culture & Local Life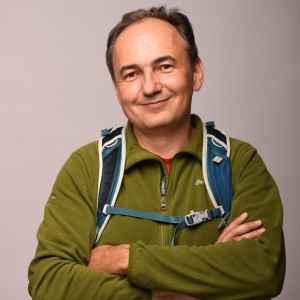 With: Iancu

6
This will be a unique and complete Romanian experience: a trip in the ethnographic region known as 'Motilor Land' in Apuseni Mountains, Western Romania, where you will see the simple beauty of village life. We will go hiking to admire the natural wonders in the area, meet locals in remote mountain villages, learn about old crafts, eat delicious food and recharge our batteries in the peaceful life!
---
What you need to know

This is a private 2-day hiking trip in Apuseni Natural Park. Minimum booking required for 2 people
Included: transport, guidance, 1 night accommodation at a family run guesthouse, half board, local visits and activities, guided hiking trips
We will visit the ethnographic region known as Tara Motilor and the traditional villages of Garda, Casa de Piatra and Patrahaitesti where you will meet locals and see how they live
Learn about old folk crafts, traditions and the local life of villagers. Stay in a family-owned guesthouse and eat traditional Romanian dishes with homegrown and delicious local products
During the day you can participate in local activities or go hiking in the area. We can visit the famous Scarisoara Ice cave, the glacier from Vartop Cave and Ruginoasa ravine. Medium hiking difficulty, but routes and schedule can be adjusted according to your preference
Admire the peaceful beauty of Transylvanian village life, disconnect and relax in the simple countryside life!

Additional information

Transport by car into the villages. A moderate amount of walking and hiking is involved. Please bring appropriate hiking shoes, a rain jacket and a backpack.

Not included: entry fees to the caves (2-3€), lunch other personal expenses or souvenirs. Lunch and other food can be bought in the area, as well as homemade products (jams, honey, natural syrups, etc).

Early morning departure possible from Oradea, Cluj-Napoca, Turda or Alba-Iulia. We will arrange exact details after confirmation.

You will pay online 30% of the tour price. Medium cancelation policy applies to get a full refund (7 full days before the tour starts). If canceled later than this, the deposit is not refundable.
---
Moments to expect
Our first visit to a natural wonder: Scarisoara Ice Cave

Scarisoara Ice Cave and the glacier inside it is the oldest block of underground glacier-era ice in Romania and the second largest in the world! We will descend into the cave to admire this natural wonder in Romania! Don't forget your jacket!

Old remote villages and Vartop Cave

We will travel to Garda Seaca Valley and hike to the Stone House Hamlet: a small village inhabited by 20 families, with old houses spread out on the hills. The place is very remote and scenic, as you will see.
Nearby there is the the glacier from Vartop Cave, a natural monument since 1957 very rich in concretions. It was here the oldest trace of Neanderthal man was discovered - let's go looking for it!

Meet other locals from Tara Motilor and play a traditional instrument!

Next we will visit another beautiful hamlet in Apuseni Mountains: Patrahaitesti. First, we visit a local craftman and his small museum with ethnographic items. Next, we go to a lady who plays the famous tulnic, an ancient - and unique - musical instrument with a superb sound over the valley! She will perform a live demonstration to display her amazing skills and you will have the chance to play the instrument yourself!

Hike to Ruginoasa Ravine - an unique phenomenon!

After we taste the homemade delicious pancakes and blueberries liquor from Patrahaitesti village, we will go on a short hike to Ruginoasa Ravine (Groapa Ruginoasa), a famous and interesting natural phenomenon in the Western Carpathians, also a protected area. Ruginoasa is a giant ravine formed by rain and erosion and still very active - a truly unique sight to see!
Cancelation & refund policy
Easy
Sends us or the guide an email 24h before the tour informing us you can't make it and you'll get a full refund of your payment, no questions asked.
Location details
Starting point:

Cluj-Napoca or Sibiu

Nearest airport:

Cluj-Napoca or Sibiu

Nearest train station:

Cluj-Napoca or Sibiu

Landscape:

Countryside, caves, hills.
Reviews from travellers Andrei A. on 29.08.2023
The two day hike in the Apuseni mountains was a lot of fun. Iancu was very friendly and shared many stories with us during our hike, and made the tour very personalized, adjusting events and locations on the fly based on our interests. We stayed overnight at a lovely inn that had great traditional food; the owner of the inn was also very kind and let us meet the farm animals. If you're interested in learning more about life in a traditional village, as well as going on scenic hikes, this tour would be perfect for you! David G. on 25.04.2022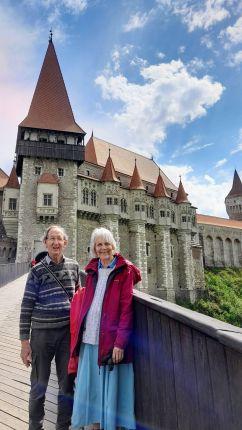 We had a wonderful visit to the Apuseni mountains. Iancu was very professional and most helpful especially as our luggage went astray on the air flight. As older hikers he adjusted the walking so we could cope and really enjoy our experiences. The family run guest house was excellent. Thank you!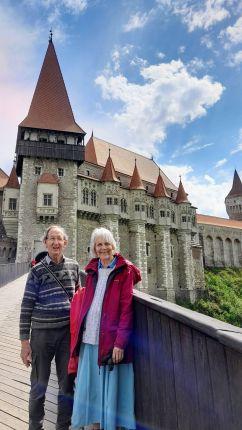 Benjamin S. on 29.08.2019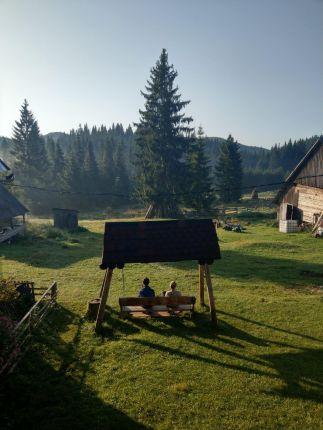 We had a wonderful time with Iancu on this trip. The mountain scenery on the hike was amazing, and the overnight stay and ice cave were both really good. Iancu was a great guide, very friendly and had lots of good stories from his adventures.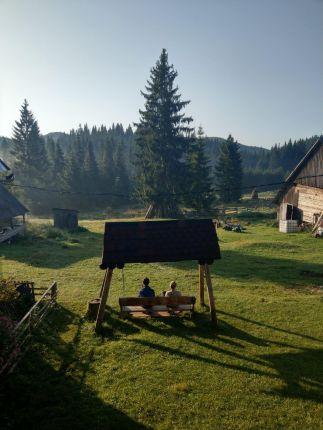 Other tours nearby
Start from: Cluj - Napoca
Subscribe to our Romanian quarterly magazine
4 times a year we prepare a newsletter with local stories, places and our special insights about Romanian culture and local life that will inspire you to visit our country and have an authentic local experience. Would you like to get it?