Walking Tour of Timisoara [2023 European Capital of Culture]
With: Mark-Alex

15
Timisoara is the 3rd largest Romanian city with a fascinating history! Caught Ottoman Empire expansion and Habsburg (Austrian) monarchy, the city always had a rebel and independent spirit. It's where the anti-communist revolution of 1989 began! Join me on this guided tour of Timisoara to learn the city's history, see its major sights and discover its Art Nouveau beauty!
---
What you need to know about this Timisoara guided tour:

This is a private walking tour of Timisoara available all year round. Duration about 3h, flexible starting time
Learn about Timisoara's fascinating history also called 'Little Vienna' and visit its main sights and landmarks
Walk through the city's main squares (Union, Victory, Liberty) and admire the restored Art Nouveau and Baroque architecture
Pass by Timisoara's major landmarks and find out about their significance: Orthodox Cathedral, Opera Square, City Hall
Enjoy a typical street snack from Banat region from the best place in town - in my humble opinion :)

Additional information

Starting point: in front of McDonald's in Victory Square. Starting time to be agreed.

There are no entrances to any sights on this tour.

We will be walking on cobble stones so please wear comfortable shoes.

* Read our Timisoara travel guide in the 'Main Attraction' section of Romanian Friend
---
Moments to expect during the Timisoara walking day trip:
Victory Square

Our starting point for this tour of Timisoara will be the splendid Art Nouveau inspired Victory Square, one of the most important hotspots in the city, centrally located. Did you know that Timisoara is the European Capital of Culture in 2023? I can tell you more about the city's plans!

Maria Theresia Bastion

This last-standing bastion was part of a defensive structure built 300 years ago by the Habsburg Empire in response to military technological advancements of those times (gun powder and cannons). What today seems trivial, in those times was considered state-of-the-art strategy and planning. Today, it's a cool place where the locals hang out and have fun.

Admire 'Little Vienna'

The city had a Vienna-inspired aristocratic life in the 18-19th century, with splendid, imperial looking buildings scattered all over its main squares. A superb mix of Baroque and Art Nouveau architecture, I will show you the best spots in the city to admire what was once called 'Little Vienna' and tell you more about those times.

Enjoy a typical street snack

During our tour we'll also stop for a delicious treat: a street pastry or sweet desert, depending on your preference. I'll tell you a little about traditional Romanian food and typical cuisine in this region which blends Balkan, Hungarian and Romanian influences in its own way!
Cancelation & refund policy
Easy
Sends us or the guide an email 24h before the tour informing us you can't make it and you'll get a full refund of your payment, no questions asked.
Location details
Starting point:

Timisoara

Nearest airport:

Traian Vuia Timisoara

Nearest train station:

Timisoara North Train Station

Landscape:

Urban
Reviews from travellers Paul R. on 25.05.2023
The tour was very easy to book and extremely informative. In addition to providing a great overview of the city, our guide answered many questions and shared insightful information about the history, culture, modern-day living, and more — plus some excellent practical tips for our stay in Timisoara. Isabelle C. on 23.02.2023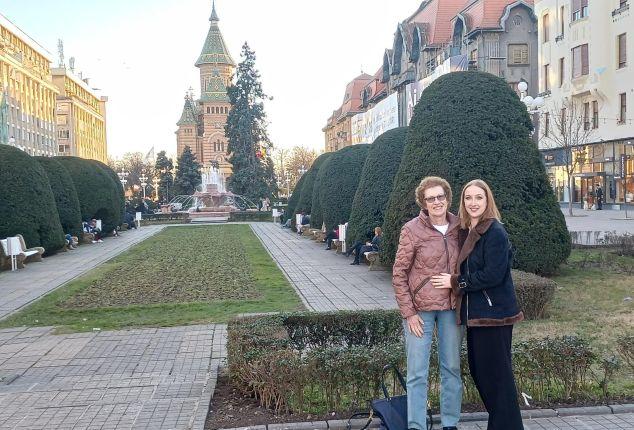 We had a great experience with Romanian Friend in Timisoara last week. I am planning our wedding in Timisoara this October and wanted to organise a short walking tour for our guests. With all my questions and queries Marius has been very patient and helpful. Whilst visiting this February we met with Alex-Mark our guide who took us on a private tour of the city. He was able to share is wealth of knowledge and experience to give us a interesting, historical and fun tour. Thank you for a great experience we can't wait to see you again in October! Isabelle and Dorin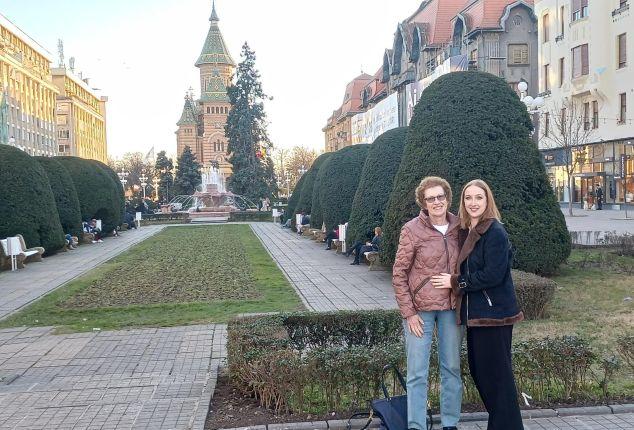 Steve W. on 12.06.2022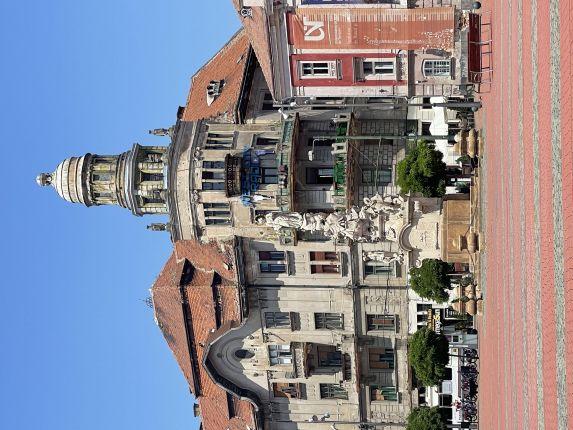 Alex was wonderful. He was flexible and very attentive. He gave us a great tour of the city and taught us many things about the city. Even though my wife is actually from there, she even learned some about her own history. This was a very good company and Alex was a very good guide. I am looking at Romanian Friend for other tours while we are staying in this country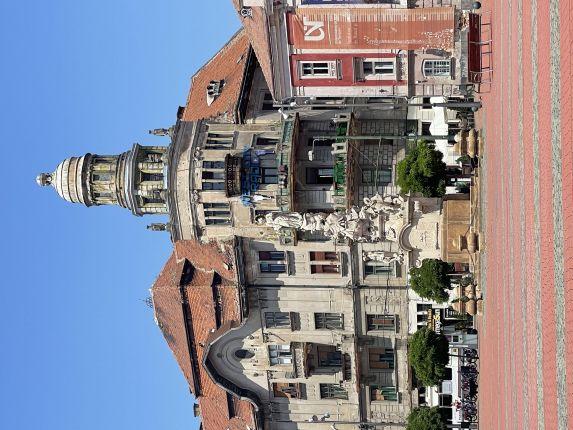 Merry C J. on 05.07.2019
Highly recommended. Our guide Alex was excellent. He was very knowledgeable and enthusiastic in talking about the history of Timisoara. We enjoyed the walk through Timisoara's past! Viktoria K. on 24.04.2018
The tour was great. Alex had incredible knowledge about his hometown of Timisoara and delivered in it a fun and easy to understand way. He kept it interesting with little fun bits of information and you could really tell he loves his job. Two hours was barely enough. Also thanks to Romanian Friend for setting up the tour in very little time - on the evening for next morning! Pip B. on 25.11.2017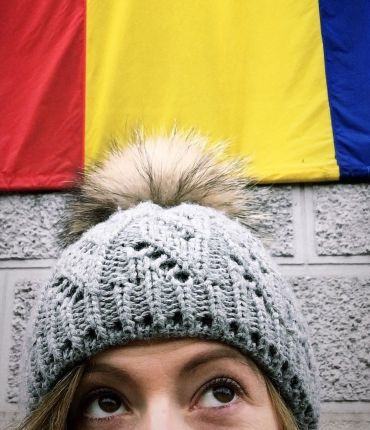 Without doubt the most interesting part of my visit to Romania was taking a guided walking tour of Timisoara, and I would strongly recommend Romanian Friend's tour. Marius from Romanian Friend was incredibly helpful overall with planning my trip to Romania, and also in connecting me with the historical encyclopaedia that is Mark-Alex, a local resident and tour guide. During his walking tour I learnt so much about not only Timisoara and Romania, but also Europe's history; and how the city played such a crucial part in that. This extensive and fascinating tour taught me more about European history than I ever learnt in school and Mark-Alex's knowledge and enthusiasm for his home city was just staggering!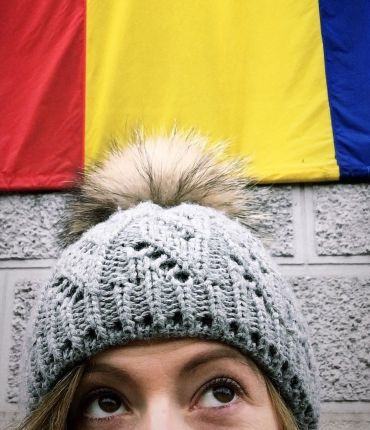 Other tours nearby

Subscribe to our Romanian quarterly magazine
4 times a year we prepare a newsletter with local stories, places and our special insights about Romanian culture and local life that will inspire you to visit our country and have an authentic local experience. Would you like to get it?