Timisoara on Bike - the full city experience!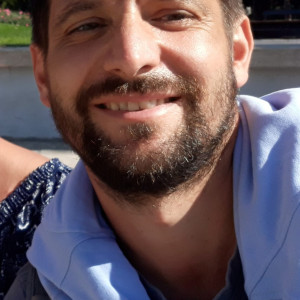 With: Liviu

8
Bike lover or not - Timisoara is the perfect city to discover on two wheels! With plenty of bike paths, large sidewalks and quiet roads, let's go see the Old Town area and three important and interesting neighbourhoods in the city - all in a 3h tour! As a native, I know these places inside out and I'll show you a fascinating side of Timisoara while biking!
---
What you need to know about this bike tour of Timisoara:

A private & easy bike tour of Timisoara. Flexible starting time. Duration: 2-3h
Included: guidance, bike rental and helmet. Not included: drinks or snacks
We'll visit many parts of Timisoara by riding a bike. We'll go on bike paths, sidewalks and quiet roads with no car traffic
You'll learn about the city's history and see some beautiful and peaceful lesser-known parts. We'll also bike through parks and gardens

Additional information

Please wear comfortable shoes and clothes, as the ride will take approximately 2-3h hours.

The bikes are 26" weels Mountain Bikes, suited for different heights, starting from 1,5 to 2,00 meters tall. When booking please specify your approximate height.
---
Moments to expect during the Timisoara bike tour:
Fabrik Stadt - industrial old & new

We start our tour by going into Fabrik Stadt (neighborhood). Many factories and industrial plants were built here to be close to Bega river. Some abandoned, some still in use, this area was very important to the city's history. On our way we pass through the Gate of Honor - what's that? :)

Elisabeth Stadt - a royal but local neighborhood

Next, we bike to Elisabeth Stadt after crossing parks along the Bega canal. After visiting the famous student campus and a hidden garden we arrive at the heart of Elisabetin as the locals call it, and the beautiful Carmen Sylva park. This is where Romanians were allowed to build houses under Ottoman rule in the 18th century and later flourished under Austrian influences - hence the name!

bohemian Josephin Stadt

Finally, we bike to Josefin: the city's idyllic neighborhood with aristocratic houses of Art Nouveau and Neo-Reinassance inspiration. The city's rulers and rich elite lived here and there are many interesting stories and facts important for the city's history that we'll learn. One last bike ride on the Bega Canal back before we end our tour!
Cancelation & refund policy
Easy
Sends us or the guide an email 24h before the tour informing us you can't make it and you'll get a full refund of your payment, no questions asked.
Location details
Starting point:

Timisoara

Nearest airport:

Timisoara

Nearest train station:

North Central Station Timisoara

Landscape:

urban
Reviews from travellers ramchand f. on 09.12.2021
Great tour, definitely a must if visiting Timisoara. He went out of his way to make sure I had a good time as well as see the sights and sounds of his city. This your is highly recommended! Rebecca W. on 04.10.2021
The tour was all I wanted...to familiarize myself with biking opportunities and safety protocols in Timisoara, along with very good local history. Easy booking and great guide, thank you! Nikki T. on 17.08.2020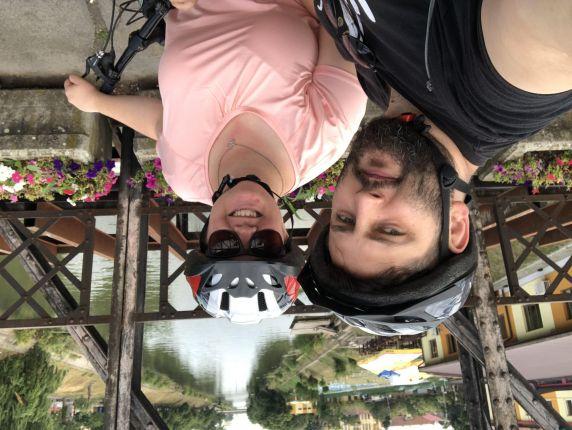 We loved our bike tour of Timişoara with Liviu. He told us interesting stories and showed us some places we would not have found ourselves. Recommend!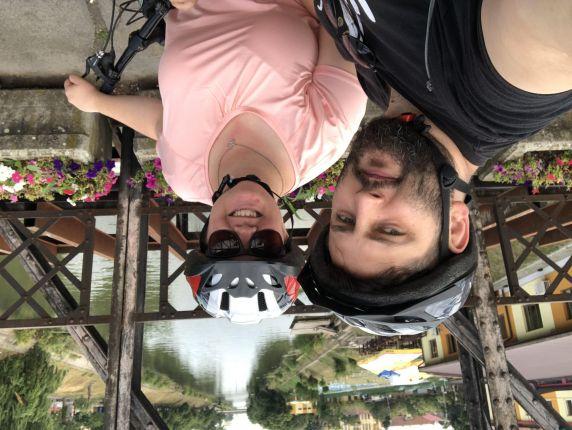 Other tours nearby

Subscribe to our Romanian quarterly magazine
4 times a year we prepare a newsletter with local stories, places and our special insights about Romanian culture and local life that will inspire you to visit our country and have an authentic local experience. Would you like to get it?