Special Events: Countryside Picnics & Gastronomy in Transylvania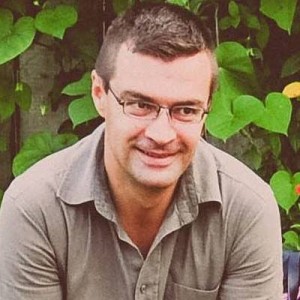 With: Cristian

2
Sibiu county has been named 2019 European Region of Gastronomy! Many events are organized to celebrate the delicious and organic Transylvanian food culture! Together with a local non-profit that supports farmers, producers and culinary heritage, special food-tasting events are organized in villages across Southern Transylvania. Don't miss a great experience!
---
What you need to know

This is a day trip from Sibiu to villages in Transylvania's countryside where special gastronomic events are organised on weekends
Included: guidance, participation fee for the culinary event (all you can eat!) and transport to and from the village where the events take place
The events will showcase Transylvanian cuisine, regional specialties, very old recipes and delicacies. We promote our rural gastronomy and support small, local producers and farmers
Each event will have around 15 local specialties served as a buffet or picnic basket and non-alcoholic drinks such as lemonade and fruit juices. Alcoholic drinks need to be paid (1-3€)
Each event will be held in a different village (Mesendorf, Prejmer, Cincsor, Cristian, etc.) and most of them are part of Transylvania's Saxon heritage. You can visit the area and see firsthand authentic village life!
This will be a unique opportunity for you to see firsthand how hospitable and friendly Romanians are - especially around food and drinks!

Additional information

Departure from Sibiu around 9-10 am and return in the evening around 5-6 pm. Hours are flexible and also depend on the event and distance we need to travel.

This is a very kid-friendly event.
---
Moments to expect
Celebrating Transylvania's gastronomy

Each event is dedicated to celebrating old, forgotten recipes and cooking them with local communities, neighbors and families from the village. Only locally-sourced and fresh seasonal products are used, including rare delicacies you won't find anywhere else! Experience the authentic rural culture of Transylvania, meet locals and feast with delicious food like nowhere else in Romania - or Europe!

Rural workshops with a twist!

During these events, representative products, dishes or techniques will be showcased or cooked by farmers and producers in an interactive and fun way. Live demonstrations, stories and secrets will be shared about local recipes and this will be a great way for you to learn about village culture and rural life in Transylvania!

Good times & countryside hiking

These open-air picnics are so fun and lively you'll have a hard time getting away, especially with so much food around! But each village we visit is special and the surrounding area beautiful - Transylvania's countryside is famous for that. We'll go on a leisurely hike in the area so you can see for yourself!
Cancelation & refund policy
Easy
Sends us or the guide an email 24h before the tour informing us you can't make it and you'll get a full refund of your payment, no questions asked.
Location details
Starting point:

Sibiu

Nearest airport:

Sibiu or Cluj International

Nearest train station:

Sibiu

Landscape:

Countryside
Reviews from travellers Meagan W. on 19.10.2019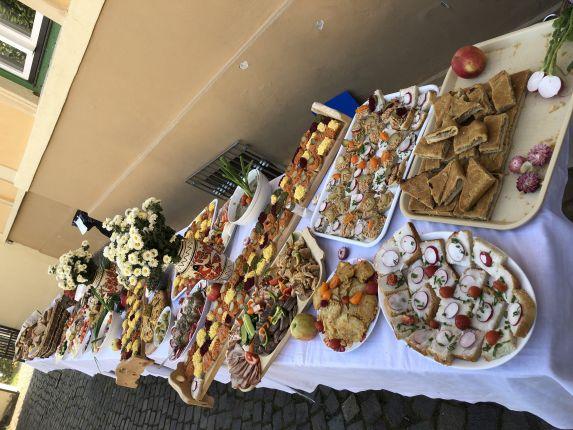 We absolutely loved our tour guide Mihai. He was very kind, friendly and knowledgeable. The food was great and we were so happy to eat locally grown organic foods prepared by local people. The organ concert was also a really nice surprise!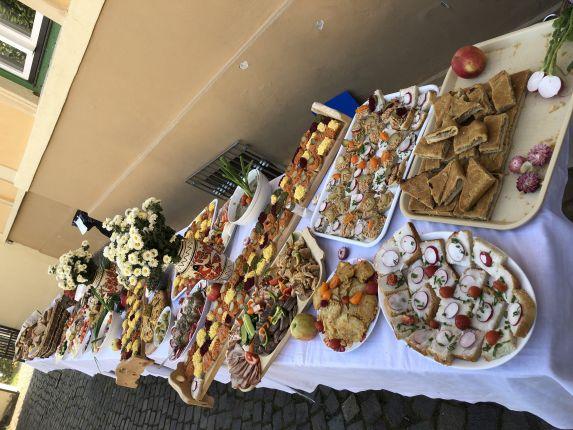 Other tours nearby

Subscribe to our Romanian quarterly magazine
4 times a year we prepare a newsletter with local stories, places and our special insights about Romanian culture and local life that will inspire you to visit our country and have an authentic local experience. Would you like to get it?